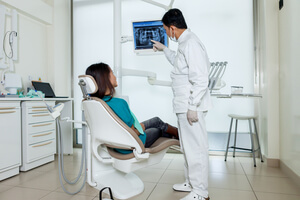 Are you ready to take the plunge and get dental work overseas, but still have questions about the dental clinics that we partner with?
We understand that choosing a dentist in a foreign country is a big task, and we want to be able to help take some of the guesswork out of it for you. That's why we have set up a strict selection procedure in order to only recommend clinics that operate to the highest standards. In this article you can read about our selection criteria for clinics operating overseas.
In addition to all these criteria, we visit our partner clinics and audit them several times a year. This is how we ensure that our patients get the best possible treatment at the best price – and also avoid long waiting times.
Compliance with hygiene and safety standards
The clinics we work with comply with local and international standards for hygiene, safety and medical care. We verify that they have all the certifications and authorisations necessary to perform the medical procedures they offer to patients (including for surgical dental care, conservative dental care, aesthetic dental care, implantology, dental prostheses, radiography and medical imaging, local anaesthesia, and any other care that they provide to patients).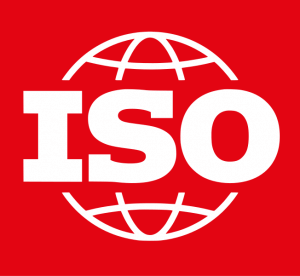 In particular, we make sure that our partners respect:
Standards set by the Ministry of Health in the relevant country, as well as any additional regulators of dentistry (for example the Turkish Dental Association in Turkey).
ISO 9001 standards (International Organization for Standardization); international standards which are based on the principles of quality management. These apply to quality of care, hygiene, performance and modernity of equipment, quality of the environment, staff competence, and quality improvement. Gaining ISO certification requires rigorous quality checks and ongoing commitment to improvement.
TEMOS standards; TEMOS is an international standard for quality and patient care for medical providers.
In terms of hygiene, the clinics thoroughly adhere to the rules and standards of hygiene in force for dentists and staff, as well as for premises, treatment rooms, and operating rooms.
Quality of materials and equipment
The clinics we have selected work with the most widely recognised suppliers in dentistry and implantology, such as Nobel Biocare® or Alpha Bio®. This means you get high-quality products backed by some of the best warranties on the market. 
Another important element is that the clinics are ultra-modern and are equipped with the latest dental technology to facilitate diagnosis and provide maximum comfort to patients during their care. In addition, they recognise that hygiene and patient safety are of utmost importance. They respect the most stringent standards in terms of hygiene and sterilisation, including:
Use of disposable medical devices (gloves, masks, needles, etc.)
Regular maintenance of all equipment and instruments
Ultrasonic cleaning and sterilisation of all medical instruments
Sanitised operating rooms for surgical procedures
This sterilisation procedure is also subject to regular internal and external control in order to comply with industry standards on dental hygiene.
Skilled medical teams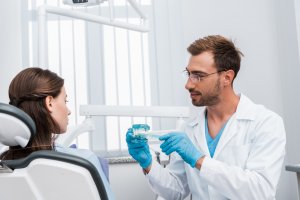 The dentists we work with are experienced professionals who have undergone quality training and gained significant experience in general dentistry, as well as in their own specialist field (periodontics, endodontics, prosthetics, etc.). Many have trained or done internships abroad, and they keep up-to-date with the latest technical and technological advances in the sector.
They are recognised experts in their chosen field and they also participate in continuous training to maintain the level of excellence of their work.
Clinic location and facilities
We select clinics which are located close to local hotels and amenities, and easy to reach from the nearest airport. You won't find yourself stuck in the middle of nowhere between visits, and you'll have a bright and spacious waiting area where you can rest comfortably between appointments.
Some of our partner clinics have their own in-house lab, while others work closely with nearby laboratories. In any case, they are able to quickly produce dental prostheses to high standards so as to minimise the time you need to spend abroad.
Finally, we only choose medium and large dental clinics (from 3 to 20 dentists) that have already gained a strong reputation in the local community.
An English-speaking team
One of the biggest concerns people have about getting treatment abroad is the language barrier. The last thing you want is to be sitting in the dentist's chair, unable to understand what they are saying to you. For this reason, we only select clinics who are experienced at working with English-speaking patients.
From the person organising your treatment plan to the dental staff performing your treatment, you will be able to communicate clearly in English throughout. An English-speaking representative will be available during the clinic's operating hours to answer any questions you have about the care you receive, your trip abroad, and even things to do locally in the time you have between visits.
Organising your trip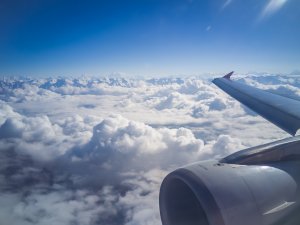 To make your dental holiday run smoothly, we only work with clinics who are experienced in dental tourism. Long before they start work on your teeth, they can help with organising and coordinating your trip. Services include:
Assisting with booking convenient flights
Arranging accommodation nearby at preferential rates
Meeting you at the airport
Transporting you between your hotel and the clinic each time you need to visit
Advising you on local attractions to visit in your free time
Please note that some of these services are provided for free while others may incur a cost; please ask your chosen clinic for details.
By entrusting your care to one of our carefully selected clinics, you won't have to worry about all the small details which can be stressful to organise when you're in a foreign country.
The prices
We know that the main reason you're planning to get dental work abroad is to benefit from prices much lower than in the UK. With this in mind, we ensure our partner clinics have prices which are on average 50-70% cheaper than quotations provided in the UK.
This guarantees you get great savings on your treatment, even taking into account the cost of flights and accommodation.
At the same time, we don't select clinics based purely on price. Those offering the very lowest prices don't always meet our other strict quality criteria. We want to be confident that we're recommending clinics with modern premises and equipment, high-quality service, and excellent standards – as well as affordable prices.
Guarantees
We hope you will be completely satisfied with your dental work, but occasionally problems do occur – whichever country you are treated in. However, we want you to have the peace of mind that should any complications occur with your implants or dental prosthesis, your clinic will provide full after-sales support to rectify the problem within their guarantee period.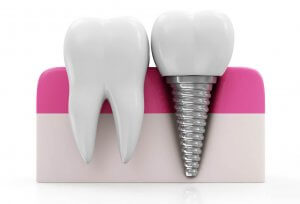 Depending on the treatment and sometimes the brand (in the case of implants in particular), you will benefit from a guarantee of between 1 year and "for life". Minor correction may be carried out in a clinic in the UK, or you may need to return to the clinic abroad. You will be given priority treatment free-of-charge by the clinic. You may or may not have to cover your travel expenses; each clinic's policy is different and you can check with them before you book.
Please note that guarantees usually come with the condition that you receive regular dental checkups and care for your teeth as instructed. Failing to do this may void the guarantee.
Conclusion
Entrusting your dental care to one of our recommended clinics means you will receive high-quality, hygienic treatment as well as excellent service throughout your trip. We only work with a few hand-picked clinics in each country so that you can travel overseas for your dental work with confidence.
On top of this, prices are 50-70% lower than in the UK and you won't face long waiting times.
If you're ready to take the first step towards getting the dental treatment you need, we have clinics in Spain, Hungary and Turkey which are ready to provide you with a no-obligation quotation, free of charge. Choose your preferred country below to get started.
Sign up to receive the latest news and offers from Dentaly.org