With dental costs in the UK steadily rising, and available NHS appointments few and far between, have you thought about visiting a dentist in Barcelona?
Dental tourism in Spain is becoming more popular because of the high-quality care and prices that are 30-50% lower than dental costs in the UK. And, with such low costs, why not combine getting your dental treatment with a holiday while you're there.
So, if this sounds good to you, then there's probably a few other things you need to know, including:
Why get dental work in Barcelona?
What are Barcelona dentist prices?
Are there English-speaking dentists in Barcelona?
How do you choose a dentist in Barcelona?
How can you be sure of standards and quality?
It's a good idea to research and plan your trip thoroughly if you want to go to Barcelona for dental implants, crowns, or even teeth whitening so that it all goes smoothly!
We aim to give you all the information you need to make an informed decision about your dental care, including prices, transport and accommodation.
Why get dental work in Barcelona?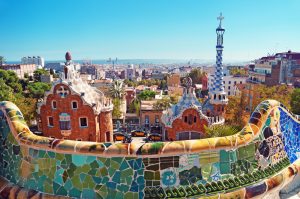 Barcelona is a great place to go to get dental work because of the high standards of care, and low cost of treatments! And, it's also both a city break and beach holiday in one. This is great for those who aren't sure what they will feel like doing before and after having work done.
Price
If you are looking at getting dental implants abroad, or other work in Barcelona, then there is a good chance it's because of the affordable prices. Private dental costs in the UK are getting higher each year, and the waiting lists for NHS work are growing.
So, not only can you get cheaper dental prices in Spain, but you also won't have to wait months or even years for treatment.
The table below shows average Barcelona dentist prices compared to UK prices.
Dental treatment in Barcelona

Dental treatment in the UK

Single tooth implant + crown

Insurance not included. All prices are indicative and subject to exchange rates.
Education
In Barcelona, dentists must have a degree from a Spanish university or a diploma from an EU country. A degree in dentistry typically takes about 5 years to complete and some dentists choose to continue their education and specialise in a certain area of dentistry.
While continued professional development (CPD) isn't mandatory in Spain, the top dentists will still complete it. CPD enables professionals to continue to learn, maintain their knowledge and stay up to date with dental industry standards.
Regulation
Practising dentists in Barcelona must be registered with the Spanish Dental Association (Consejo General de Colegios de Odontólogos y Estomatólogos) as well as their local authority.
There are also organisations that dentists can voluntarily register with for their specialisation, such as the Spanish Society of Prosthodontics, and the Spanish Implantology Society.
Dentists may also register with the UK governing body, the General Dental Council if they want to show they are committed to maintaining a certain standard of care.
Why go for a dental holiday to Barcelona?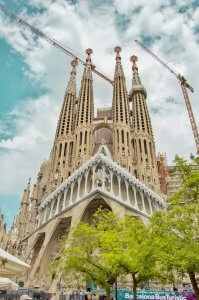 Barcelona is the capital of Spain's Catalonia region, an amazing cosmopolitan city to spend your days exploring. It boasts beautiful architecture and is steeped in history. It is the very history of Barcelona that has influenced the different neighbourhoods that make up today's city.
In 1714 the old city was walled in after the War of Spanish Succession. And, it wasn't until the late 19th century that Barcelona began to expand naturally. Wide straight streets and courtyards of Eixample were constructed connecting the old barrios of El Born and Gotic to Sants and Gracía.
During this huge expansion, some of the most famous architectural landmarks in Barcelona were constructed. Today, Eixample is home to stylish boutiques, restaurants and art nouveau masterpieces. And due to the straight streets and courtyards, it is very hard to get lost.
You could opt to spend your time on Barcelona's beaches. However, you don't want to miss out on sightseeing in the city. And, let's not forget about the two mountains on the edge of Barcelona. If you are feeling up to it you could climb between your dental appointments.
Montjuïc overlooks the Mediterranian and has a castle at the summit. And, Tibidabo is a tree-covered ridgeline that borders the city with trails to explore as well as an old church.
The following video shows of some of the best parts of Barcelona, and may give you some ideas of what you might see, and do on your holiday in between dental appointments.
How do you choose the best dental clinic in Barcelona for your needs?
Choosing a dentist in Barcelona can be a daunting task. But, if you know exactly which treatment you are getting then finding a specialist should make your research slightly easier. For example, searching for an implantologist for dental implants or a prosthodontist for veneers or dental crowns.
If you need more than one procedure, you may want to search for clinics that have several specialists in house.
Searching for an English speaking dentist in Barcelona should also help to narrow down your search. And, they will most likely advertise their services to an English speaking market.
Some questions you can ask dental clinics include:
Does the dentist speak English?
How much experience does the specialist or dentist have with the necessary procedure?
Can you look at any before and after pictures, and see reviews of past clients?
What are the costs, and what is included in the cost?
Are there any guarantees?
What happens in the case of complications? 
Are there any British Dental Clinics in Barcelona?
Yes, there are some British dentists practising in Barcelona – their prices may not be as cheap as local dentists but you'll get that extra reassurance of clear communication.
It's also worth mentioning that if you have an accident while travelling and an emergency dentist in Barcelona, you won't have to look far for English-speaking dentist.
What do you need to consider after choosing a dental clinic in Barcelona?
Once you have settled on a dentist in Barcelona, there are a number of other things you need to consider to prepare for your trip. While some dental clinics will help you prepare and some will include things like transport and accommodation, not all will.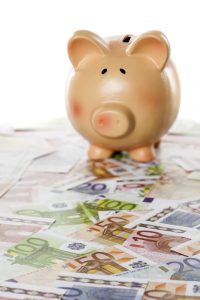 Currency and payments
The currency in Barcelona, Spain, is Euros. You can check online on a currency converter to see exchange rates or to convert prices into UK pounds. Most clinics will take either cash or card payments and some may even take alternative methods such as PayPal. If you pay by credit card be sure to expect extra credit card fees.
Some UK banks allow you to pay abroad without overseas fees, but not all. If your card does incur overseas transaction fees then it may be worth looking into getting a multicurrency prepaid card like Revolut.
Barcelona does have a petty theft problem, so we recommend you have good travel insurance, and several means of payment kept in different places. It's also worth noting that prepaid cards like Revolut can be sent out to most countries if you lose yours.
Accommodation
Dental clinics are dotted all around the city of Barcelona, so if your accommodation is not already included you could book accommodation close to the clinic. However, as the city is quite compact and easy to get navigate, either by foot or metro, you are not limited to a single area.
Many people like to stay in the city centre, Barri Gòtic, which has been inhabited since Roman times. There you will find Barcelona's gothic cathedral and other attractions within a 20-minute walk.
Other places to stay include:
Eixample
Poble Sec
El Raval
El Born
Barceloneta
Montjuïc
Gràcia
It's worth looking into what each area is known for depending on what you are looking for out of your holiday, and of course proximity to your dental clinic. Some areas are better known for nightlife, others for tourist attractions, and some are near to the beaches.
Transport
If your dental clinic provides transport to and from the airport, your accommodation and clinic that is a bonus. However, getting around the city of Barcelona is not difficult if they don't include transportation.
The metro, operated by Transports Metropolitans de Barcelona (TMB) is easy to use, has low fares and trains come frequently. And, it is open from 5 am to 12 am every day. The fair costs just €2.40 for a single ticket or €11.35 for a 10-journey pass and you can pay by cash or card at a ticket machine.
As the city is quite compact and easy to navigate you can also go on foot to some places if you wish. There are also plenty of taxis, public buses or you could hire a private car. 
Alternative destinations
Although you can save 30-50% on UK dental prices by travelling to Spain, there are even cheaper options to consider. Dental treatment in Turkey, for instance, typically costs 50-70% less than in the UK. You could also consider dental tourism in Poland, or Hungary.
So, if you're not set on one particular country, it could be worth considering other options. Plus, you can get help from Dentaly Go to find a quality clinic abroad. Dentaly Go has personally visited all of the dentists and clinics they work with, ensuring that you'll get the best care.
Fill in your details below for a free quote. An International Patient Coordinator from Dentaly Go will arrange your quotes and put you in touch with some of the best dental clinics in Barcelona. They only recommend dentists that meet the highest quality standards and are experienced at treating patients from the UK.
Conclusion
Barcelona, Spain's second-largest city, is a popular destination for those looking for both dental treatment and a city break. It has everything from historical architecture and sightseeing, to relaxing on the beaches and mountain hikes depending on how you feel between dental visits.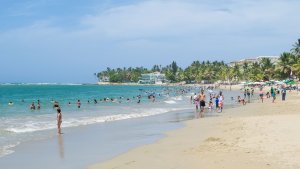 Many look to go to Barcelona for dental treatment because of the high-quality care and low dental costs and travel expenses. However, countries like Turkey can offer even cheaper dental care with equally high standards.
The key to a successful dental trip is to do your research carefully, since standards can differ quite drastically across dentists.
If you want to know what sort of prices you are looking at for dental treatment in Spain or another country, it only takes a minute to fill in your details and get a quotation today.
Get your quote for dental treatment in Barcelona
Make sure you know all about the procedure you are having as well so that you are well prepared and can communicate effectively with your dentist. Browse dentaly.org for information on any dental work you are planning to get in the future!
Sign up to receive the latest news and offers from Dentaly.org