How much does teeth whitening cost in the UK? Well, it can be anywhere from £20 to £1,000 – or even more. But that answer doesn't help much if you're trying to work out whether or not you can afford to get the brighter smile you really want.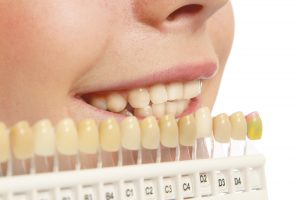 So, in this article, we're going to dig deeper into UK teeth whitening costs for various procedures, including:
Laser teeth whitening at the dentist
LED whitening (e.g. Philips Zoom)
Professional bleaching kits
At-home whitening kits
Treatments combining in-office and at-home whitening (e.g. Enlighten)
We'll also explain the pros and cons of each of these so you can decide what's going to be right for you.
How much does teeth whitening cost?
In the UK, teeth whitening costs range from as little as £20 for an over-the-counter kit to more than 1,000 pounds for a professional in-office application. The price depends entirely on what kind of treatment is being offered. We won't go into too much detail about the different options here, because we have a separate teeth whitening guide which gives a more in-depth look at the different ways to whiten your teeth.
But if you want to understand teeth whitening costs, you first need to know which procedures are available. All whitening treatments can be broken down into two categories: those which involve a dentist, and those which don't.
Let's look first at the options for getting your teeth whitened professionally.
In-office LED and laser whitening
The most expensive procedure, but also the one that gives the fastest results, involves you sitting in the dentist's office for around an hour. Your teeth are coated with a strong bleaching gel, usually containing hydrogen peroxide, and a laser or LED light is shone on them to accelerate the bleaching process.
Here's a quick look at what to expect as a Zoom whitening patient:
It's possible to get your teeth 2-8 shades whiter in just one session. The procedure is supervised by a trained dentist, and they apply a gum shield to protect your gums from the strong gel, so it is very safe. However, there is some likelihood of sensitivity from such an intensive treatment.
How much does laser teeth whitening cost?
The cost will vary. You'll pay between £500 and £1,000 for laser teeth whitening treatment at the dentist, depending on the system used and the number of sessions required.

Take-home custom bleaching trays
This treatment is administered by a dental professional in-office, but the whitening process itself takes place at home.
The first step is to have custom trays made to precisely fit your mouth. Then, your dentist will provide you with bleaching gel, again containing peroxide, and will show you how to use it correctly and safely. Treatment takes around two weeks, over which time you should notice a considerable difference in the colour of your teeth. You wear the trays for 2-6 hours per day, according to your dentist's instructions.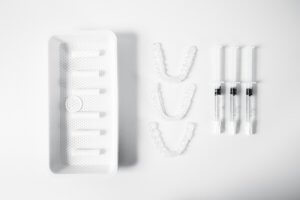 What does take-home teeth whitening cost?
Take-home kits for teeth whitening are less expensive than at the dentist and cost around £200 – £400 from dentists in the UK. They are a safe way for patients to get brighter, whiter teeth from home.
Combination teeth whitening treatments
If you want instantly whiter teeth and more sustained cosmetic results, you can combine these two options. Some systems require you to complete your treatment at home first, whereas others begin with the chairside whitening session.
What does Enlighten teeth whitening cost?
Enlighten is one teeth whitening brand in the UK that offers combined in-office and take-home whitening treatment. A full course of Enlighten teeth whitening costs around £400 – £750 in the UK.
Philips Zoom is a well-known brand that offers a similar package, but you can also get either treatment separately from dentists that use Zoom whitening.
Whichever professional teeth whitening option you choose, you'll need a dental consultation before you begin. Your dentist will check that you don't have any untreated cavities which might need to be filled first. They'll also look for signs of gum disease, which might make you a poor candidate for tooth whitening.
At-home whitening kits
So, what about teeth whitening treatment that is not overseen by a dentist? Home teeth whitening kits are widely available over-the-counter in pharmacies and online. They usually contain whitening gel, a mouth tray, and sometimes an LED activating light.
Manufacturers may not use hydrogen peroxide in over-the-counter kits in the UK (at least not in a concentration strong enough to do anything). Therefore, home kits usually contain other peroxide-based ingredients, although some are completely peroxide-free.
What do they cost?
If you look online, you'll find these products costing anywhere from £20 to £150 or more. We recommend choosing one which is made in the USA or Europe, where manufacturing standards are high and cosmetic products are closely regulated.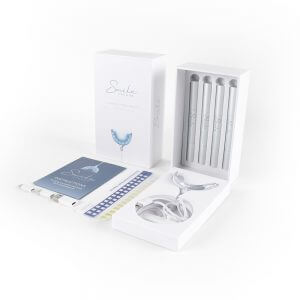 One of our top picks for a teeth whitening kit is Smile Avenue. There are a few reasons why we think this is a great choice if you can't afford the cost of teeth whitening treatments with a dentist:
Smile Avenue's teeth whitening gel is designed to avoid sensitivity and actively remineralises teeth as you use it.
You paint the gel directly onto your teeth in a thin layer, so there is no risk of excess gel squirting onto your gums and damaging them.
The mouthpiece has a built-in LED light for even coverage.
Very affordable gel refills are available.
The kit comes with a money-back guarantee.
Our review of Smile Avenue has full details, or you can visit their website to learn more. If you decide to give Smile Avenue a try, use code DENTA10 for 10% off when you check out!
Other popular options are Snow teeth whitening and Hismile.
Snow's kits are made in the USA with a strong peroxide formula and contain enough gel for a whole year's worth of whitening. Whereas, Hismile is an alternative that whitens teeth without using hydrogen peroxide. Instead, this whitening kit uses a proven PAP+ formula that not only whitens teeth but remineralises enamel while you are using it!
You can read more about Snow in our article here, or check out our Hismile review if you want a peroxide-free whitening solution.
Other whitening products
You can also purchase teeth whitening strips, pens, and toothpastes in the UK. These function fine as stain removers, but they don't contain the same strong ingredients that you'll find in professional teeth whitening gel, and so you shouldn't expect drastic whitening results.
Summary of teeth whitening costs
So, how much does teeth whitening cost in the UK? This table summarises the prices mentioned above:
| | | |
| --- | --- | --- |
| | | |
| | | |
| LED whitening (e.g. Philips Zoom) | | |
| Take-home bleaching trays | | Custom trays, takes around 2 weeks |
| Combined professional whitening (e.g. Enlighten) | | In-office and at-home treatment |
| | | Results may vary; some safety concerns |
What does NHS teeth whitening cost?
Teeth whitening on the NHS is only offered in particular circumstances where it is considered a medical need. No type of cosmetic dentistry is covered by the NHS.
For example, if your tooth nerve has died and one tooth is considerably discoloured, or you have tetracycline teeth stains, you may get treatment on the NHS. In this case, treatment would be via internal bleaching. Each case is assessed individually, so speak to your dentist to find out if you might be able to get teeth whitening on the NHS.
If you are eligible for teeth whitening on the NHS, you will probably pay the Band 3 treatment fee, which varies depending on where you live in the UK. See full NHS dental fees.
Does dental insurance cover teeth whitening costs?
Most insurance policies don't cover any kind of elective cosmetic dentistry, such as professional tooth whitening. If you are being treated as an NHS patient, however, this will be covered under your normal NHS treatment policy allowances.
Some dental payment plans, arranged directly with a local dentist or a chain of clinics, offer a fixed percentage discount off all treatments including cosmetic whitening. It's probably not worth starting a payment plan for this saving alone, but it could be a bonus if you already have this kind of plan in place. Your dentist might also agree to let you pay in instalments.
Other dental financing options are available, including dental loans. However, you should carefully consider whether it's worth taking on debt for cosmetic dental work.
Teeth whitening abroad
You may have heard about the concept of dental tourism; travelling overseas to access more affordable dental care. Well, even teeth whitening abroad can be 50-70% cheaper than in the UK.
It's probably not worth flying to Turkey or Spain to save a few hundred pounds on whitening, but if you're already there on holiday or you need other treatment like veneers or implants, you may want to consider this option.
Just be careful that you choose a reputable dental clinic to minimise the risk of travelling abroad for dental work. Using a dental tourism service like Dentaly Go will help make the process smoother and remove some of the concerns you may have.
In-office vs. Over-the-counter whitening products
When choosing a teeth whitening procedure, the cost is not the only consideration. Here are some other important factors that may influence your decision, some of which we already touched on above: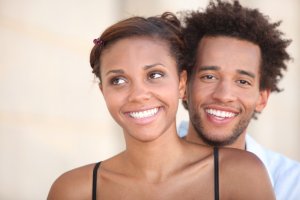 How long the treatment takes
How quickly teeth become brighter
Whether it causes any sensitivity
Whether the procedure is safe
What the risks are
How long the results will last
Generally speaking, the stronger the concentration of peroxide used in the bleaching gel, and the more intense the procedure, the greater the likelihood of sensitivity.
That said, dentistry manufacturers are working all the time to develop new technologies and ingredients which deliver better results with less discomfort. There are some at-home teeth whitening for sensitive teeth products available that are not only kind on sensitive teeth but they also whiten your teeth effectively.
One benefit of visiting a dental practice, whether for an in-office procedure or take-home trays, is that you can contact your dentist at any time if you have concerns about tooth pain or sensitivity. You don't get the same level of care from buying a product online.
How to keep your teeth white
With teeth whitening prices so high, you'll want to do what you can to prolong your results. Brushing and flossing daily will help a lot, and you may want to use teeth whitening toothpaste to keep surface stains away.
You can also try to avoid some foods and drinks which are known to stain teeth, such as:
Coffee
Tea (including green tea)
Red wine
Cola
Curries
Tomato sauces
Vinegars
Our article about yellow teeth causes and treatments goes into more detail about these and other culprits.
But over time, no matter how careful you are, stains will reappear and you might find yourself wanting to get your teeth whitened again.
In this case, you may be able to purchase 'top-up' whitening gel refills to use with the tray you already purchased – whether via a dental practice or as part of an over-the-counter kit. If you were happy with your results the first time around, you can simply repeat the treatment periodically. You may not need to do it for as long each time, since some of the original whitening effects should still be present.
Of course, you can also return to your dentist for another chairside whitening session, but it's advised to limit this intensive procedure to once a year to avoid damaging your teeth.

Conclusion
You probably already knew that the cost of teeth whitening treatment in the UK varies greatly, but now you have a better understanding of what you're getting for your money.
Ultimately, you'll have to choose the procedure that's right for you depending on your budget, how white you want your teeth to become, and how quickly you want to achieve that shade.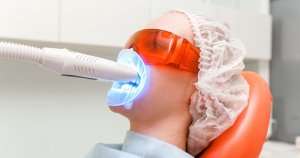 If you have never whitened your teeth before and you are concerned about sensitivity or ending up with unnaturally white teeth, you'll probably be best with a home kit that whitens teeth gradually. Smile Avenue is one which we recommend for its gentle formula and smart application.
On the other hand, if you're hoping for instantly white teeth and you want to achieve the whitest shade possible, you should head to a dental practice offering your preferred brand. You may want to consider veneers or other cosmetic dentistry if you want to truly transform your smile.
In any case, it's best to have a dental consultation before beginning whitening treatment, since there is a greater risk of pain and sensitivity if your teeth and gums are not in good shape.
FAQs
How much does at-home teeth whitening cost?
This depends on how white you want your teeth to be. If you choose an inexpensive teeth whitening kit, you can achieve some degree of whitening for around £20. A professional whitening kit will give stronger results for around £50-£100.
For the strongest whitening gel, you'll need to visit a dentist and get a take-home kit, which will cost upwards of £200.
What is the cost of teeth whitening at the dentist?
In-office teeth whitening costs £350 – £1,000, while a take-home kit prescribed by dental professionals costs from £200 – £400 on average. Both are proven ways to get whiter teeth. That said, laser whitening usually gives the most significant difference.
What is the cheapest way to whiten teeth?
You can buy a whitening toothpaste for a few pounds. It might remove some surface stains, but it won't make too much difference to the natural colour of your teeth. So, it's unlikely to give you that brighter, whiter smile you desire.
Over-the-counter treatments like whitening kits will give better results and are probably a good place to start if the cost of whitening your teeth at the dentist seems too high.
Sign up to receive the latest news and offers from Dentaly.org