If you want to get dental treatment in Krakow, Poland, you'll need to know why you should do so and what it will be like there. Dental care in Krakow has some of the finest dentists and facilities in Europe and offers other benefits that can add to your stay.
This article will discuss the reasons you should get dental treatment in Krakow, share helpful tips on travel and accommodation, and answer the following questions:
Why is Krakow a popular dental tourism destination?
How much do dental treatments cost in Krakow?
Is it safe to get dental care in Krakow?
What is there to do there?
Getting a dental procedure done abroad can be a daunting process, so before you make your mind up it's a good idea to learn as much as possible about it. Keep reading to learn everything you need to know about getting dental treatment in Krakow, Poland.

Why get dental treatment in Krakow?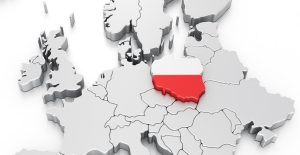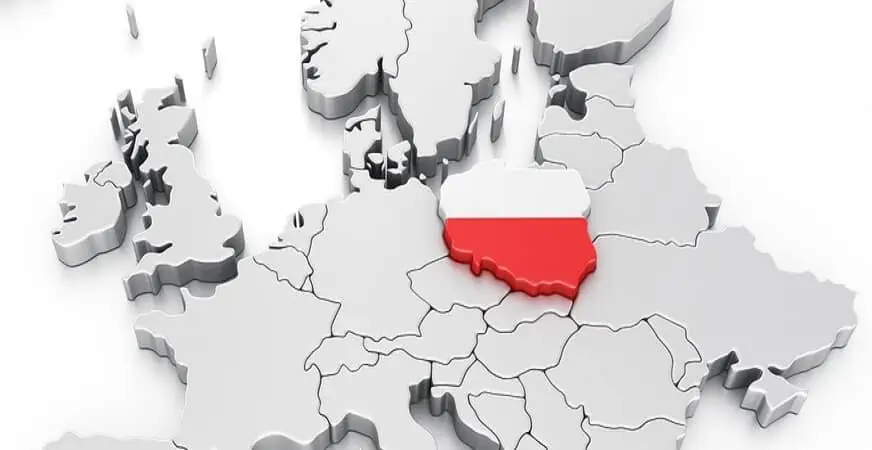 There are a lot of positives about getting dental treatment in Krakow, from lower prices and better deals to a friendlier, more relaxed environment. Whether you're looking for a cheap holiday or just want to relax abroad, there are plenty of reasons why you should consider visiting for dental treatment.
The main reason many people from the UK travel to visit a Krakow dentist is that it's much cheaper than it is in the UK. The average cost for a dental implant in the UK is £7,000 to £8,000, whereas it costs approximately £1,500 to £2,000 in Krakow.
In addition to better prices, dental practices in Krakow don't have the same long waiting lists that dentists in the UK do. Some reports state that NHS waiting lists are as long as 26 months in certain areas.
Private practice dentists also currently have long waits, though they are not as long as NHS waiting lists. And, even when you do get an appointment with the NHS treatment options are limited.
Other reasons for a dental holiday in Krakow include the fact that it is a beautiful city, with many things to do and see. When it comes to dental care, as well as having better prices for dental treatments, it has a far more relaxed environment. If you like a more urban feel, Warsaw is a much larger city whereas Krakow is smaller and more compact.
Both Krakow and Warsaw are destinations for those who enjoy a city break. If you want a dental holiday somewhere by the beach or where you can easily access the mountains for hiking then check out some of the destinations in Turkey, Spain or India.
And, if you're worried about the language barrier – don't be! You'll find most people in Krakow speak English, and Polish dentists are happy to speak in English with you too.
What are the most popular dental treatments in Krakow?
Cosmetic and restorative dental procedures are the most popular in Krakow. Restorative treatments are used to repair the damage done by tooth decay and other dental issues, and cosmetic treatments are used to improve the appearance of teeth.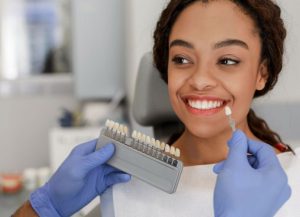 Cosmetic treatments include:
Veneers
Composite bonding
Teeth whitening
Restorative treatments include:
Crowns
Bridges
Dentures
Dental implants
How much does dental treatment in Krakow cost?
Dentistry in Krakow is a rapidly developing area of health care, which is why many people are choosing to get dental care there. Compared to the UK, prices for Krakow dentists can be 50-70% cheaper!
As well as dentists being more affordable, you will also find that prices for general medicine and other healthcare services are also reduced because Poland has lower labour costs but the quality of dental service remains very high.
There are plenty of experienced dentists trained with modern techniques who offer their services at a fraction of the cost when compared to UK prices.
The following table shows some of the prices you can expect from dentists in Krakow:
Dental treatment in Warsaw

Dental treatment in the UK

Insurance not included. All prices are indicative.
Would you like to get a quote for dental treatment abroad? Instead of contacting dozens of clinics yourself, you can use Dentaly Go. They have hand-picked the best dental clinics abroad so you can access affordable care without the hassle. Get started by requesting a free, no-obligation quote using the form below.
Is it safe to get dental treatment in Krakow, Poland?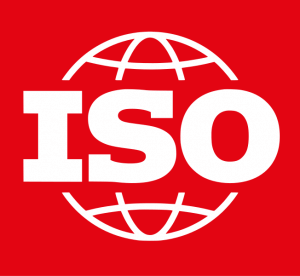 It's normal to be concerned about the quality of care when travelling abroad for dental work. Don't worry though, in Poland the education and regulation of dentists are of a high standard.
It takes five years of study at the University in Poland before a dentist can take up an internship for a year, so the quality of dental care in Poland is comparable to that of the UK. Within this timeframe, only supervision is allowed for treatments.
There is no government regulation of Krakow dentists; rather, they are regulated by the Polish Chamber of Physicians and Dentists. You can check your dentist's registration by contacting the organisation directly.
You can also check that the clinic of your choice is TEMOS, ISO 9001 (International Organisation for Standardisation) and IQC certified (International Quality Monitoring Center) since there are no governmental regulations.
Also, check whether any other international standards accredit them. The best dentist in Krakow will have international certifications to show their high standards of care and quality dental work.
What is there to do in Krakow?
If you're going to be having dental treatment then you'll want to know what's it like there before making your trip. As a tourist destination, you'll find that Krakow is clean and well kept with many shops and restaurants, as well as open green spaces and parks. In fact, you could get lost admiring all the history on display as you explore the city!
There is a lot to do when visiting Krakow, which means you can relax and enjoy your time there without having to worry about what you need to do. You'll find some of Poland's best museums here, as well as gorgeous architecture and stunning parks with outdoor cafes. Many tourists also choose to explore areas of interest related to Jewish culture as well.
Some of Krakow's top tourist attractions include:
Krakow's Rynek Glowny Central Square
Kazimierz The Former Jewish District
St Mary's Basilica
Stare Miasto
Wawel Royal Castle
Lost Souls Alley
Wawel Cathedral
Muzeum Krakowa – Rynek Podziemny
Krakow Pinball Museum
Polish Aviation Museum
However, you'll want to avoid visiting during Easter and Christmas as prices will likely be higher than normal. There's no better time to visit Krakow than when it's not a major holiday season. Take a look at the following video to see more of what its like to holiday in Krakow:
Accommodation and travel to Krakow
If you are considering getting dental treatment in Krakow, but are worried about how to get there and around – don't be! There are lots of options for travelling to and from Krakow as well as transport within it. Trains are an excellent option with a quick journey time.
Flights can be booked via online travel agents such as Ryanair and EasyJet. Buses run between major European cities and there are also international coach companies that have routes that go through Krakow, such as Eurolines Polska (Eurolines).
Cars are available for hire from numerous car rental agencies. When arriving by plane or train, public transport links into the city centre operate every few minutes so visitors won't need to worry about a taxi either.
Hotels in Krakow are of a very high standard and can be found at all price ranges. Hostels are also easy to find, although for shorter stays you may prefer to consider staying with a private host through AirBandB.
Private apartments offer a more homely experience and prices vary depending on location. Whether opting for hotels or self-catering accommodation, you shouldn't have a problem finding somewhere to stay in Krakow.
Conclusion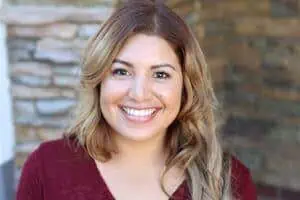 Krakow is a great place to have dental work done, with some of the most affordable prices for dental care and accommodation. The dental treatment costs in Krakow are reasonable and dentists there are regulated by the Polish Ministry of Health.
There is plenty to do in the city and you can enjoy yourself while your teeth are being fixed! You should consider getting dental treatment in Krakow if you're looking for an enjoyable trip that won't break the bank.
There are accommodation options in Krakow for every budget, from hostels to five-star hotels, and the flight from the U.K. is short and inexpensive.
So go ahead and get a quote from a dentist in Krakow, you'll be pleasantly surprised by how low the price tag is compared to what you'd pay back home!
Remember, if you'd like some assistance with finding a reputable dentist for your treatment, you can use Dentaly Go's dental tourism service. One of their International Patient Coordinators will put you in touch with suitable clinics for a quotation.
Request a free quotation for dental treatment abroad
Sign up to receive the latest news and offers from Dentaly.org