If you're looking for the cheapest All-on-4 dental implants in the UK, there are plenty of options out there. However, it may be that you have to look outside of the UK for the best prices.
Countries all over Europe, Asia, and South America offer affordable dental implants that are high quality and safe — you just have to know where to look.
In this article we'll go over the following information:
Cost of All-on-4 implants in the UK and abroad
The cheapest place to get All-on-4 dental implants
Why getting implants abroad is so cheap and so safe
We hope this information helps you restore your smile to its healthiest and brightest state, so you can smile more and feel great about it.
What are All-on-4 implants?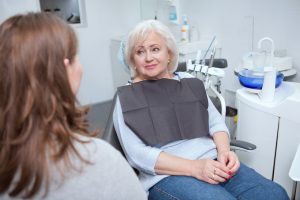 Let's take a quick look at what All-on-4s are before going any further. All-on-4 implants are a type of dental implant that can replace all of the teeth in your mouth. They should only be used in the most extreme situations when none of your teeth are salvageable.
You shouldn't get implants just because you don't like the look of a healthy tooth — instead, you should consider cosmetic fixes like veneers or crowns.
If it's medically necessary to replace all of your teeth, then you may want to consider All-on-4s. This is because if you were to replace all of the teeth in your mouth with dental implants, you would need up to 32 individual implants to be placed. As dental implants cost an average price of £1,850 – £3,600 per tooth per implant, the cost adds up quickly!
With All-on-4 implants, only four implants are placed per arch, and instead of individual crowns attached to the implants, you have dental bridges instead. This works out to be much more cost-effective than getting individual implants, and the recovery time is much shorter as well.
Yet even though you're saving time and energy waiting at appointments until your complete restoration is done, especially when accounting for aesthetic considerations as well like porcelain veneers or crowns on top, All-on-4 treatments come with a high price tag (£7,000 to £14,000 per jaw).
Why go abroad for All-on-4 implants?
There are various reasons why you might want to go abroad to get dental implants:
Cost
Quality
Safety
Language
Holiday opportunity
Let's have a closer look at these reasons now:
Cost
Even though All-on-4s are cheaper than individual dental implants for your entire arch or mouth, they are still pretty expensive — certainly more than the average Brit has tucked under their mattress.
In fact, dental implants cost between £10,000 – £21,000 or more per jaw, and a full arch of All-on-4s costs £10,000 on average in the UK. If you need to replace all of your teeth, the cost will be at least £18,000 – probably much more.
But if you go overseas, you're looking at costs closer to £4,000 – £5,000 per arch for All-on-4s. That's still a lot of money, but it's much more manageable and can be financed with dental loans, or even dental insurance.
Quality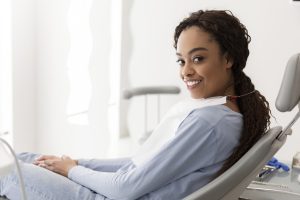 The quality of the dental implants you will receive abroad is the exact same as it would be in good clinics in the UK. That's because the materials are the same, as clinics abroad use the same international brands that clinics in the UK use.
Additionally, dentists abroad are well-qualified and licensed, and many of them even complete their training in the UK. And if they don't, that's fine too because dental schools abroad are at least as rigorous as they are here.
Furthermore, dentists abroad have to offer the highest-quality care, because the biggest way they get customers is by word of mouth, so they can't afford to receive poor reviews.
Safety
Internationally accredited clinics will offer safe treatment just like you would get here at home. They comply with international sterilisation protocols and, as we mentioned before, the materials are the same as in the UK.
No language barrier
When you are looking for clinics abroad, you'll find that many of the dentists are fluent in English, and if not, they'll have staff and assistants that can translate.
Holiday
If you're up for it, you can choose a location that is also in a region where you would like to take a holiday. Many clinics are very close to resorts where you can recover on the beach — if that's something you're interested in.

Why are All-on-4 implants cheaper abroad?
So if the materials are the same, the quality is the same and the safety standards are the same as you would get in the UK, then how is it that the treatment you receive is so much more affordable?
Cost of living: The cost of living in many countries is much lower than it is in the United Kingdom. That means that clinics pay lower taxes, and lower costs in general for running a clinic.
Clinic overhead costs: With a lower cost of living, dentists make less money, as do the staff in the clinics, without lowering their quality of life. Meanwhile, dentists in the UK are some of the highest-paid professionals. This also contributes to a lower overall cost of treatment for patients.
Top 4 cheapest places to get All-on-4 dental implants
Turkey
For Brits travelling from the UK, Turkey is one of the cheapest places to get All-on-4 when you factor in the cost of flights, too. Although South America may offer slightly better prices, flights can cost a lot more.
Consider Turkey if you've already been eyeing a holiday to Western Asia and would like to combine your dental trip with a chance to explore a fascinating city with a blend of European and Asian cultures. Istanbul is an especially popular destination for cheap All-on-4 dental implants.
If Istanbul isn't your cup of tea, head to Izmir or Antalya and get your full mouth implants along with some Mediterranean sunshine. Read our reviews of dental work in Turkey — you'll see that in addition to implants, Turkey is also well-known for its high-quality cosmetic work.
You can request a free quote for dental implants in Turkey right away, using Dentaly Go's dental tourism service. They have chosen some of the best dental clinics in Turkey that offer affordable prices while maintaining high quality and standards. Fill in a few details below and one of their International Patient Coordinators will be in touch to help arrange your quote.
Mexico
Mexico is one of the most popular countries for dental tourism. In fact, Mexico hosts over one million medical tourists every year, 70% of those come from states along the American border — California, Arizona, and Texas.
Most work that people get in Mexico includes veneers, braces, and of course All-on-4 implants. People who go to Mexico for dental work are impressed by the standards of hygiene and the care they receive.
Mexico is such a popular destination, that there's even a town — Los Algodones — that has been nicknamed 'Molar City' because it has more than 600 dentists in a town with fewer than 5,000 permanent residents.
Check out the video below to see one patient's experience getting All-on-4s in Mexico:
Costa Rica
Costa Rica is another popular destination (especially for American dental tourists) and one of the cheapest countries for All-on-4 dental implants. It's also a great place to spend a longer vacation, as it's known for its natural beauty and luxury resorts.
90% of the patients they treat are foreigners, so the majority of dentists speak fluent English and have trained in the US.
You can read more about getting All-on-4 implants and more in Costa Rica in our full guide.
Thailand
Bangkok is home to many top-quality dental clinics, and Thailand itself is known for its low-cost medical and dental procedures. Many dentists in Thailand have trained abroad and speak English fluently.
Phuket is another city in Thailand popular with dental tourists. Because it's near the ocean, it's a nice place to recover from your procedure at a beach resort.
Check out our full review on dental work in Thailand to learn more.
In the table below you can see the approximate costs for All-on-4 implants in the countries we mentioned above:
| | |
| --- | --- |
| | Approximate cost (both arches) |
| | |
| | |
| | |
| | |
Conclusion
If you're wondering which is the cheapest country for All-on-4 dental implants, set your sights abroad. In countries like Mexico and Turkey, Thailand or Costa Rica, Romania and Colombia, you can find cheap dental implants that don't sacrifice quality or care.
Dentists in other countries undergo the same rigorous studies as dentists in the UK, and indeed, many have studied in the UK. The materials used are also the same internationally, and clinics abroad have to work even harder to provide the best service, care, and treatment so that they get good reviews and more patients.

FAQs
What is the cheapest price for full dental implants?
The cheapest price for full dental implants can start at around £4,000 per jaw if you go abroad. If you are getting your full mouth implants in the UK, it will be more expensive. Costs in the UK for All-on-4s start at £7,000 per jaw. And individual dental implants for the whole mouth can cost at least £28,000.
What is the cheapest country to get teeth implants?
There are lots of countries that offer cheap teeth implants (that are still high quality). The cheapest might be Mexico where the cost of All-on-4s ranges from £5,900 – £9,000 for a full mouth. This may not be ideal for those travelling from the UK unless you are looking to have a holiday in Mexico at the same time.
Turkey may be a cheaper option once you factor in flights and accommodation, etc.
Sign up to receive the latest news and offers from Dentaly.org