If you're considering getting major dental work such as dental implants in Spain, reviews will play an important part in your research. Reviews from former patients help you decide which dentist and clinic are right for you. They also warn you of things you should be cautious of.
But with all the review sites and forums out there, it can be hard to know where to start. That's why we've created this article featuring people who had dental implants in Spain and their reviews – so you can get an idea of what to expect if you get dental work in Spain.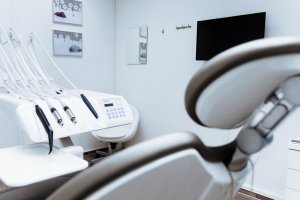 You'll find information about patients' experiences with procedures including:
Dental implants
Crowns
Extractions
Teeth cleaning
Fillings
X-rays
If you haven't already seen our main article on getting dental treatment overseas, check it out for more useful information and advice.
Dental implants Spain reviews: "Don't think you could get better value anywhere"
Jane writes a glowing 5-star review on her experience in a dental clinic in Marbella. She claims that both she and her husband has a really good experience getting dental implants in Spain. The fact that she goes on to say that they will be going back for more treatment really shows how pleased they were with their initial experience.
Although she praises the good value treatment, it's worth knowing that there are other European locations which offer even better value. Izmir in Turkey has some of the cheapest dental implants in Europe, for example. You can typically save 50-70% on UK prices in Turkey, compared to 30-50% in Spain.
Spain dental review: "So glad I went"
Kathleen from the US went to the dentist in Spain because she had a tooth that started hurting. If you didn't plan to go to the dentist while you travelling, or visiting a foreign country it can be quite daunting. But, from Kathleen's review, it seems that she had a really good experience and is looking forward to continuing treatment.
"I was so unbelievably happy with my smile"
Louisa is originally from Scotland but now lives in Madrid. In this video, she describes her experience getting crowns and dental implants at the dentist there. It's an interesting watch for anyone considering this work as she goes into some detail about the process.
She paid about €500 (£440) per crown and €2,000 (£1,750) per implant, which is towards the higher end of what you can expect to pay for dental work in Spain. She didn't like the look of the crowns at first but the dentist was able to adjust them to a size she was happy with. Unfortunately, four of her crowns later broke because of a bad bite.
It was easy for Louisa to return to the dentist for adjustments and replacements because she lives in Spain, but it would be harder for anyone who had travelled from another country.
"Almost a year later, she has had no problems whatsoever"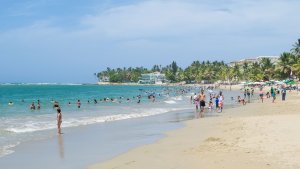 This writer describes how her mother sought dental work in Spain while she was on holiday there. She had been quoted $7,500 (£5,400) in the US for the extractions, fillings, cleaning, and two dental implants she needed. In Spain, she was able to get the work done for just $1,800 (£1,300).
They had no problems communicating with the dentist and receptionist, who both spoke excellent English. Her mother had the work completed over two visits about six months apart – this is the time required for the implants to settle in the jaw bone before permanent crowns are placed.
Writing a year on from the last visit, the writer says her mother is "delighted" with the work. Her father is also pleased because they have been able to afford two three-week-long holidays to Spain with the money they saved.
Her advice for anyone planning a dental trip to Spain is to book an appointment with a dentist near your accommodation for the first day you're there. This allows time to plan and carry out the treatment during your holiday.
"A little worn down … but it was functional and clean"
Our final review comes from Jeremy and Kate. They were travelling and just needed regular checkups and cleanings, but made a special trip to Antigua because of its reputation for dental tourism. Their goal was to find an English-speaking dentist offering reliable services for a good price.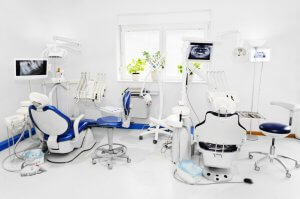 They visited a clinic recommended by their hostel and were able to get appointments for the next day. It was certainly a no-frills experience, but they got great service and clean teeth for about £17 each.
Some of the comments worth noting from their blog are:
There was no air conditioning in the waiting room or office
The office consisted of two chairs right next to each other, not private rooms
All the equipment was clean and functional, if not a little worn down
The dentist herself did the cleanings (not the hygienist)
They were happy with the experience but they do note that for anything more significant than a cleaning they would probably do their own research and interview dentists first.
Dental work in Spain: reviews summary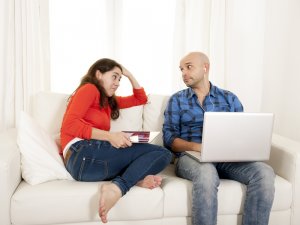 Not everyone has a positive experience with visiting a dentist in Spain – at least not at first.
Doing as much research as possible ahead of your trip will help you choose the right clinic for you. However, if anything is not as expected when you arrive, or you feel under pressure to get the treatment you don't think you need, don't be afraid to walk away. There are plenty of other reputable dentists out there who would welcome your business.
It's a good idea to have a consultation with your home dentist before you travel; this way you can ask questions about the treatment you need and be better informed when you reach your dentist in Spain. Our website has lots of useful information about common dental treatments such as dental implants, crowns, veneers and cosmetic work.
If you decide that dental tourism in Spain isn't right for you, there are still other locations you might consider. Dental implants in Hungary and veneers in Turkey are particularly popular among patients travelling from the UK. To get help finding the best clinic in countries like Hungary and Turkey, you can count on Dentaly Go.
Dentaly Go have researched the best dental clinics in Spain and other countries that are popular for affordable dental treatment, and their team are ready to arrange free quotes for the treatment you need. Once you know the cost of your treatment, you can decide whether it's worth making the trip.
Sign up to receive the latest news and offers from Dentaly.org