Looking for ways to get free dental implants in the UK? Tooth implants are a very good way to restore your smile when you're missing one, several or all of your teeth. But they don't come cheap, leaving many people wondering if they can get free teeth implants on the NHS or via some other route.
Well, the good news is that there are various ways to access this treatment for free, including:
NHS treatment
Dental schools
Clinical trials
Charity programs and grants
However, the demand for free dental work is much higher than the supply, and so many patients find themselves unable to access the treatment that would most benefit them.
Here, we're going to take a look at how to get free teeth implants in the UK and what the alternatives are if you have trouble being accepted onto any of these programs.
How to get free dental implants in the UK
Getting free dental implants in the UK is not a simple task, however, that doesn't mean that it isn't possible. But, before we get into how to get free dental implants, first, a reality check. You already know that teeth implants are expensive, costing around £2,300 each and upwards of £25,000 for a full-mouth restoration. Even if you opt for a cheaper option like full mouth implant-retained dentures, you're looking at £12,000 or more for both jaws.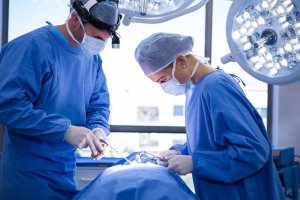 And this money doesn't just go to your dentist; the materials themselves and the tools needed to place them cost a lot as well. So any dentist offering completely free implants is going to be losing a fair amount of money by doing so.
This is one reason why you don't see many dentists or even charitable organisations giving implants away.
That's not to say that you have to live with missing teeth for the rest of your life because you can't afford the implant procedure. Bridges are a good solution for one or two missing teeth, and dentures can replace a whole mouth of teeth at a fraction of the cost of implants. They have their downsides, but they are much more accessible financially.
So, read on to find out about your options, but be aware that in reality your chances of getting free dental implants in the UK are quite slim.

Can you get free teeth implants on the NHS?
The first place you might think to turn to when you need help with medical care is the NHS. That's what they're there for, right? Well, although the NHS does provide subsidised dentistry to anyone with a medical need for it, implants are rarely included in this.
Most patients with missing teeth can get dentures or perhaps bridges on the NHS, but as long as this treatment is sufficient to sustain your oral health there is no reason you'll be offered implants.
There are some exceptional cases where patients can get free dental implants on the NHS (or at least pay a heavily reduced fee). These might include patients who:
Have had oral cancer
Have lost teeth as a result of facial trauma
Are missing teeth because of a genetic condition like cleft palate or hypodontia
Are not able to wear removable dentures
We have a separate NHS dental implant guide which examines this in more detail, or you can see a dentist explain the criteria in this short video:
If one or more of these applies to you, you should speak to your usual NHS dentist about your eligibility for NHS implants. If they think you may be a suitable candidate, your dentist will need to refer to your local NHS Foundation Trust for consideration. Each Trust has different acceptance criteria and can offer implants to a limited number of patients.
Free dental implants by students at a dental school
It takes years of training for dentists to become fully qualified, and some of that training involves hands-on practice. Many of the UK's dental schools offer dental work for free if you are happy for a student dentist to perform it. Any procedures are conducted under close supervision, with an experienced dentist ready to step in if needed.
In return for free treatment, you can expect to have to give up quite a bit of your time. You might have to spend three to four hours at the dental school for each appointment, and you may be required to attend multiple times, depending on the treatment you're having.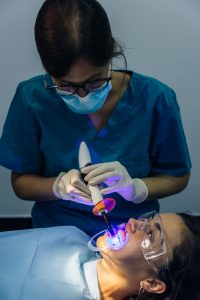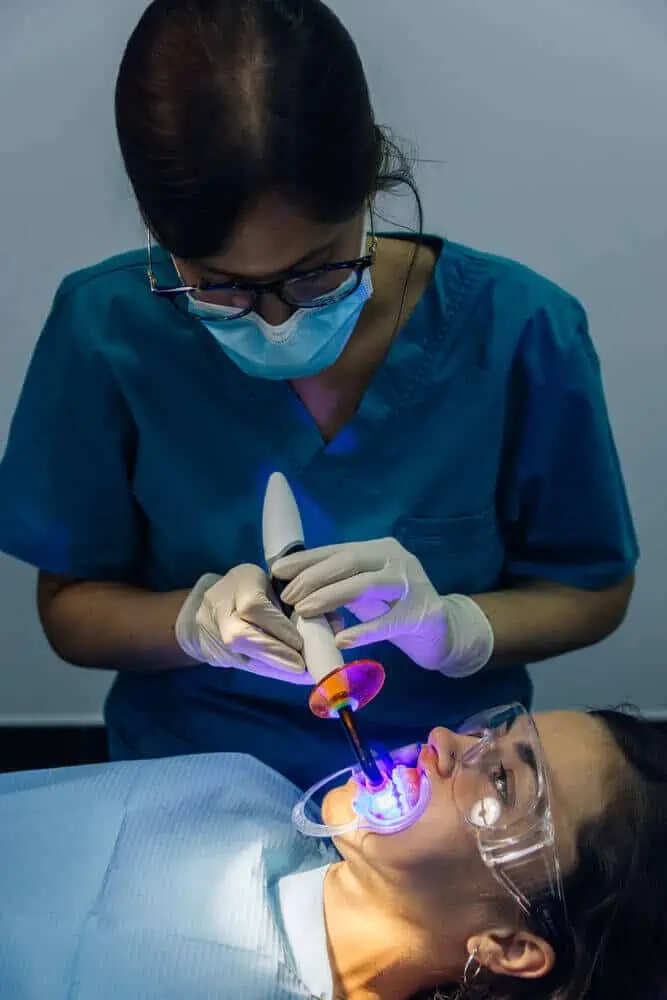 Below is a list of some dental schools in the UK and details of how to apply for free dental treatment by students. Most perform restorative dentistry, not always including implants, but you can check your nearest one for full eligibility criteria. Some only allow patients from certain areas, and others will only treat people who are not registered with another dentist.
General dental hospitals might offer similar opportunities for free treatments with trainee dentists or those studying particular specialities. You can find a full list of dental hospitals in the UK here.
Free dental implants with clinical trials in the UK
Research institutes sometimes conduct clinical trials involving teeth implants and other dental procedures. These may be to test new materials and technologies or to compare different products or demographics.
While you may be able to get free dental implants as part of a clinical trial, you should make sure you fully understand the risks involved. There might be no guarantees as to how long the implants will last, and you may not be entitled to much support if anything does go wrong later on.
So where can you find clinical trials in the UK? If you live near a dental school or hospital, you may be able to contact them to register your interest in future research projects.
You can also check this register where the National Institute for Health Research displays trials which are currently recruiting. They also have some useful information for anyone considering taking part in a study.
People In Research is another place you can look for dental implant clinical trial programs.
Charitable organisations
Although there are many deserving people out there, very few charities in the UK offer free dental implants. If you have lost teeth as the result of a specific condition like mouth cancer or a cleft palate, you may be able to get some support from a charity associated with that condition. But again, the high cost of implants means it's just not possible to help out everyone who would benefit from them.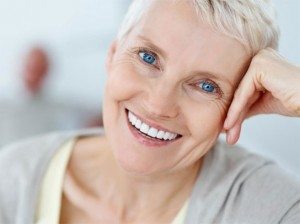 There are some charities which exist to help finance dental implants for individuals who really need them. One example is Dental Implant Aid, which caters to people in the South East of Scotland only.
You may find a similar local charity in your area, and even if they can't offer you implants for free, they may be able to help with the cost.
Occasionally, philanthropic dentists offer free treatments. This might be in association with a charity or as part of an annual event.
The best way to find out about these programs and promotions is usually to sign up to the mailing lists of local dental clinics or follow them on social media.
Other ways to lower the cost
If you aren't able to access free dental implants in any of these ways, there are some other options to consider.
As we mentioned earlier, dentures and bridges are both alternative ways to replace missing teeth. They aren't as permanent as implants and may be less convenient to live with, but they will still help you to worry less about eating, talking and smiling. Many people choose to get dentures or a bridge on the NHS while they save up for implant treatment.
Consider travelling abroad
If you can't afford dental implants in the UK, have you thought about going overseas? In countries like Turkey and Hungary you can get implants for 50-70% less than in the UK, without compromising on quality. In Spain you can save 30-50% on UK prices.
Example flight cost (return)

Average cost for implant & crown

Average price for an implant in the UK is £2,300

Prices don't include medical insurance or accommodation costs
Of course, the price of a dental implant depends a lot on the materials you choose. If you'd like to get a quote for dental treatment abroad, we recommend Dentaly Go's dental tourism service.
You can fill in your details below to get started, and one of their experienced team members will get in touch to understand your needs and arrange free quotes from their carefully selected dental clinics.
Our guide to getting dental implants abroad has more information to help you decide if this is the right option for you.
Get a loan or financing
Most dentists offer payment plans to help patients spread the cost of implants and other expensive treatments. Some are interest-free while others will charge interest, so check around a few practices near you to see where you can get the best deal.
You could also consider taking out a personal loan if you'd rather not wait until you've saved up enough for implants. Our article about financing dental treatment explains more about these and other options.
We also have a separate guide to cheap dental implants which has some more information about how to lower the cost of your treatment and make implants more affordable.
Conclusion
Getting free dental implants in the UK is not easy, but we hope the information in this article gives you some avenues to explore. The first step is to speak to your NHS dentist to see if they will refer you to be considered for NHS implants. If not, you could try contacting some local dental schools directly or searching for clinical trials.
If you don't find a solution with any of these ideas, the next best thing is probably to look at low-cost implants abroad. The savings offered by dentists overseas can make them much more affordable, especially if you need several implants or a full mouth restoration.
Sign up to receive the latest news and offers from Dentaly.org