Have you ever considered having treatment such as dental implants in India? As well as having one of the largest English speaking populations in the world, dental tourism in India is growing due to the highly skilled dentists and extremely reasonable prices.
Going to the dentist in India might seem like a challenging task, but there are many benefits to making the trip. Here we'll go through some things you need to consider before deciding about any kind of dental work in India, including:
What to look for when searching for a dentist in India
The benefits of dentistry in India
The different treatments available and their costs
Why to choose India as your dental tourism destination
The details you need to take care of before you travel
This guide should have all of the information you'll need to find the best dentist in India for your needs.
Why have dental treatment in India?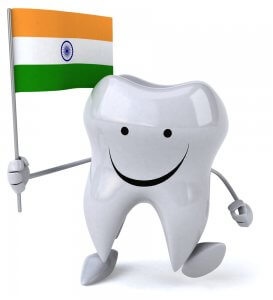 Although India might not be the first country people think of when looking at going abroad for dental work, there are some great benefits to getting dental implants in India – or other dental work. Some of those benefits include:
A regulated training system with a minimum 5 years of study
Dentists that likely studied in English
A large part of the population being English speakers
Great value for money
Dental colleges are regulated by the Dental Council of India. This organisation monitors, inspects and licenses all of the 32 government schools as well as the 252 private colleges.
When selecting a dentist you should ask about their qualifications. Every dentist will have a Bachelor of Dental Surgery (BDS) and if they have a specialism they will have a Masters of Dental Surgery (MDS). It's perfectly normal for you to check the qualifications of your dentist and they should be very happy to tell you where they studied.
The price of dental work in India is significantly cheaper than in the UK. This is down to the much lower cost of living and cost of running a business, rather than a difference in standards. For some treatments you can pay up to 80% less than in the UK; we'll give more information about prices a little later on.
How to find the best dentist in India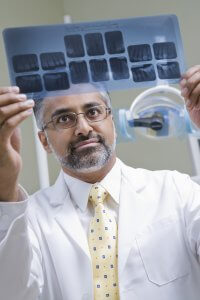 Finding a good dentist in any foreign country can be challenging, but choosing a place to get dental implants in India might be a little easier than most countries thanks to the high standard of English that you'll encounter.
First, you can start thinking about the city you want to go to for your treatment. Would you like to plan a holiday around your dental treatment in India, or just get the work done and go home? Below is information on some of the most popular destinations for dental tourism in India.
Mumbai
Mumbai has a reputation as an international healthcare destination. It has some of the best dentistry colleges in India as well, so you know you will be in good hands.
The city is famed for the Bollywood movie industry as well as its medicine and dentistry, so there are plenty of high-quality hotels and restaurants. There is also colonial-era architecture and national parks not too far away to keep you busy between appointments.
Bengaluru
Formerly named Bangalore, this city also boasts some of the top medical and dental colleges in the whole of India. It is famous for being the technology centre of India and has a wealthy population who demand good quality healthcare.
Whilst waiting for your dental implants to be made, you can explore the city. It's full of colonial-era architecture, parks and gardens, and plenty of museums.
Goa
Famed for its relaxed beaches, off the west coast of the mainland is the island of Goa. It's one of the most popular tourist destinations in India and there are plenty of great dentists that serve Western patients.
Goa would be a good destination for getting veneers or dental implants in India. Since you may have to wait a week or two for your implants or veneers to be ready, you can spend some time on the beach and enjoy the various local cultural activities.
Dental Tourism in India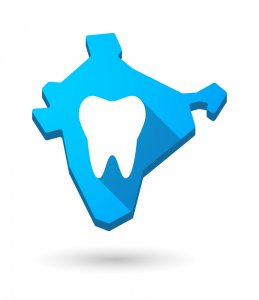 Once you have an idea of where you want to visit for your dental treatment, you need to choose how you want to arrange it. There are two main options: you can organise everything yourself, or book your trip through an agent.
The following information will help you decide which option will work best for you:
Self-planned trip: If you are a confident traveller and don't get too nervous at the dentist this could be the option for you. You'll need to arrange insurance, payments and transport for yourself, although many clinics offer free airport pickup and hotel-clinic transfers when you book with them. Clinics may also offer to book local accommodation on your behalf.
Dental tourism agency: Using an agent can take the hassle out of going on holiday to visit the dentist. They will book everything for you, including flights and accommodation. They normally handle payments to the clinic, and will make sure you are looked after if you have surgery like implants when you visit India.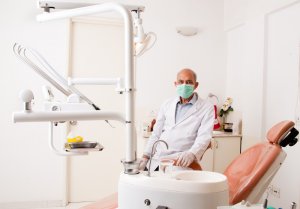 Veneer, crown and dental implant costs in India
The prices of dental procedures in India can vary, mainly depending on the location you choose to visit. If you are booking through an agency, it might be worth exploring which cities have great value dentists if your budget is tight.
In general, prices are very reasonable considering you'll get a high level of treatment and care. Most dentists have consultation fees of just a few pounds to get started, or offer an initial consultation for free!
Single and full dental implant costs in India are significantly lower than those in the UK. Dental implants in the UK cost around £2,000 per tooth, whereas the cost of dental implants in India is roughly £170 – £500 per tooth.
Here is a table that gives an idea of what some other popular dental treatments in India cost:
| | |
| --- | --- |
| | |
| | |
| All-on-4 full implants (per arch) | |
| | |
| | |
What important things should you consider before getting dental work in India?
Before you book to get dental work in India, or anywhere else, you need to think about certain practicalities such as insurance, visas, money and payments.
Insurance
As mentioned earlier, it's important that you have the right insurance for your trip. Regular travel insurance policies don't normally cover planned medical treatment so check your policy and find one to cover your needs. Even if you need to claim for something unrelated to your dental treatment in India, by having received treatment your policy could be invalid.
Visas
You also need to apply for the right visa before you travel. For British citizens, the Foreign and Commonwealth Office advise that you get a medical visa if you are seeking medical treatment in India. Any supporting documents that you need should be provided by your dentist in India. Here is the link for visa applications, including medical visas.
Making payments
Payment is something else that you need to think about. Card payments by Visa and Mastercard aren't quite as common as at home so check with your chosen dentist if they take card payments, and what the extra charges might be. If you use a dental tourism agent make sure you are clear on what you are and aren't paying for to avoid nasty surprises.
Reviews of dental treatment in India
In this video, Shelton explains how his treatment went at a clinic near Amristar. He had a lot of implants and was very happy with how easy it was to eat an apple just a few days after his surgery.
Conclusion
Organising dental implants in India, or any other dental treatment, can be a daunting task. You do need to consider a few more details than if you were having treatment in the UK, but the savings can really make the effort worthwhile.
A lot of big airports in the UK have direct flights to India, so it's easy and convenient to get there. Once in India and waiting for your dental work to be completed, there is plenty to keep you occupied, and you needn't spend a fortune on accommodation, food and entertainment.
If you're still undecided about visiting a dentist in India, there are some other popular destinations for dental care abroad you may want to consider. Dental implants in Hungary are some of the cheapest around, while Poland also has a very good reputation for dentistry. If you want a more leisurely trip, consider a dental holiday in Turkey or Spain.

Sign up to receive the latest news and offers from Dentaly.org