NHS dental charges can be confusing. England, Wales, Scotland and Northern Ireland each have their own system for calculating NHS dental costs. Plus, the fees and exemptions vary for certain groups of people, including: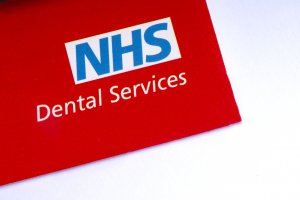 Children
Full-time students
Pensioners / Over 60s
People on a low income
People receiving certain benefits
Pregnant women and those who have given birth in the last 12 months
To add to this, certain treatments – like white fillings, white crowns, dental implants and braces – are only offered on the NHS in certain circumstances. So while the NHS dental system exists to make necessary dental care affordable for everyone, it can be difficult to know exactly what you're covered for, and how much it will cost.
We hope this detailed guide to NHS dental charges will help you understand what NHS (National Health Service) dental care you are entitled to and how much you should expect to pay for it, wherever you live in the UK.
How does NHS dentistry work?
You might be used to visiting an NHS doctor in the UK for free, but only certain groups of people have access to free NHS dentistry. Although the NHS dental system is still subsidised by the government, most adults have to pay a fee for checkups and treatments.
The NHS updates its dental fees every tax year, in April. In 2020, however, this update was postponed because of the pandemic. Our guide is up-to-date with current NHS dental charges as of December 2020.
There are two different NHS dental fee structures in operation in the UK. In England and Wales the charges are split into three different treatment 'Bands', with a fixed fee applied depending on the type of treatment. In Northern Ireland and Scotland, NHS dental charges are calculated as 80% of the treatment cost up to a maximum of £384.
Your dentist should always let you know the cost of your treatment before it commences, and will provide you with a written treatment plan if you request it.
Maximum fees and the 2 month rule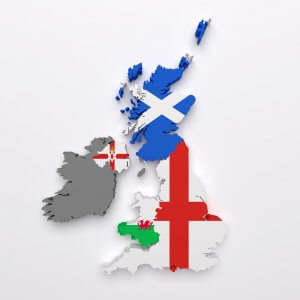 NHS dental fees (and maximums) are applied per treatment course, not per individual treatment or per visit.
In England and Wales, this means that if you need to visit the dentist several times for the same treatment course, you only pay the fee for the relevant band once. You may also receive several different treatments (e.g. two fillings, a root canal treatment and a crown) and you'll only pay the charge for the band that the highest-priced treatment falls into.
The "2 month rule" means that if you need additional treatment within two months of completing a treatment course, you won't pay anything extra as long as the additional treatment is in the same or a lower-priced band. If it's in a higher band, you'll have to pay for it as a new course of treatment.
Dental restorations that fail within 12 months may be replaced free of charge, but certain conditions apply.
In Scotland and Northern Ireland, the maximum of £384 applies even if you need to have several treatments or make multiple visits as part of a single treatment course.
Next, we will look at the exact NHS dental treatment costs for each country in the UK. Further down, you can find out who qualifies for free NHS dental care and what help is available for anyone on a low income.
Do keep in mind, though, that not all dental work is covered by the NHS. If the treatment you want is not deemed medically necessary by your NHS dentist, you'll need to consider private treatment instead.
Right at the end of this guide, you'll find a section that explains more about the 'sometimes covered' treatments like braces, dental implants and aesthetic fillings. And, if you want to know more about average dental charges in the UK, read our full report here.
NHS dental charges in England
In England, NHS dental treatment costs are grouped into three 'Bands'. Band 1 covers basic preventative care while dental restorations, prostheses, and other more complicated treatments fall into Bands 2 and 3.
The NHS dental Band charges in England are as follows:
| | | |
| --- | --- | --- |
| | | |
| | | Examination, diagnosis and advice. X-rays and scale & polish included if needed. Any emergency treatment. |
| | | Everything in Band 1 plus fillings, root canals and tooth extractions. |
| | | Everything in Bands 1 & 2 plus crowns, dentures, bridges and other complex treatment. Braces may be included if needed for medical reasons. |
To see how this works in practice, let's look at some examples. If you go for an NHS dental checkup and visit the dental hygienist for a scale and polish, you just pay the Band 1 dental charge of £23.80. If you need two fillings and a dental crown, you pay the Band 3 dental charge of £282.80, because that's where the most expensive treatment (the crown) falls. Even if you needed 4 crowns and a bridge, you would still only pay £282.80, provided they were all part of the same treatment course.
The NHS dental emergency charge of £23.80 applies if you need urgent care. Our guide to emergency dental care explains what qualifies as an emergency and how to access an NHS dentist out-of-hours.
NHS dental charges in Wales
NHS Wales dental charges follow almost the same structure as in England. However, different fees apply to each NHS dental band in Wales:
| | | |
| --- | --- | --- |
| | | |
| | | Examination, diagnosis and advice. X-rays and scale & polish included if needed. Any emergency treatment. |
| | | Everything in Band 1 plus fillings, root canals and tooth extractions. |
| | | Everything in Bands 1 & 2 plus crowns, dentures, bridges and other complex treatment. Braces may be included if needed for medical reasons. |
People aged under 25 or 60 and over are entitled to a free dental examination, but any subsequent treatments will incur the usual charges.
NHS dental charges in Scotland
In Scotland, NHS dental checkups are free for everyone. Following your consultation, the dentist will advise you of any treatment required. With NHS Scotland, dental charges are calculated as 80% of the total cost of treatment. However, there is a maximum NHS dental charge of £384 for any single course of treatment (no matter how many visits or types of treatment are required).
There isn't a set fee for each type of dental work, so the amount charged for, say, an extraction or a tooth cap will be different from one person to the next. Scottish Dental gives some example costs here, with a silver filling ranging from £7.96 to £20.40 depending on size and root canal treatment costing £43.00.
Health Service dental charges in Northern Ireland
The Health Service in Northern Ireland operates to a similar system as the NHS in Scotland for dental charges.
You'll pay 80% of the cost of your dental work with the same limit of £384 per treatment course. However, dental checkups in Northern Ireland are not free of charge, as they are in Scotland. Again, there are no fixed treatment fees; they vary from one patient to another according to a number of factors.
You can find more information here about approximate charges and additional help paying for dental work in Northern Ireland.
NHS dental charge exemptions
Now that we've presented the charges for NHS dental treatment in each part of the UK, let's look at who is eligible for reduced-cost or free NHS dentistry.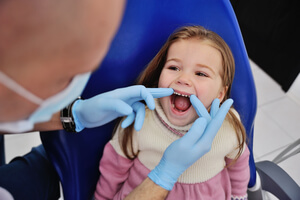 People living anywhere in the UK are entitled to free NHS dental checkups and treatment if any of the following apply when treatment commences:
Aged under 18
18 years old and in full-time education
Pregnant
Given birth in the past 12 months
NHS hospital patients being treated by a hospital dentist (appliances like bridges and dentures may be excluded)
So, you can see there are no NHS dental charges for children, or for students up to age 18, regardless of location. Additional NHS dental charge exemptions may apply for people on certain low-income benefits or pensions, including:
Income Support
Income-related Employment and Support Allowance
Income-based Jobseeker's Allowance
Pension Credit Guarantee Credit
Universal Credit, if income is below a certain level.
The criteria and allowances vary for each country, but you can follow the links below for more information:
Free NHS dental treatment entitlement in England
Free NHS dental treatment entitlement in Wales
Help with NHS dental costs in Scotland
Help with Northern Ireland Health Service dental charges
NHS dental charges for over-60s
There are no separate NHS dental charges for pensioners or over-60s, except in Wales where checkups are free for anyone aged 60 or over.
However, the exemptions mentioned in the section above apply to everyone, regardless of age. If you or your partner claim the Guarantee Credit part of Pension Credit then you are eligible for free NHS dental care throughout the UK.
When you book your appointment, mention to the receptionist that you are in receipt of a benefit which entitles you to free NHS dental care. You may be asked to show proof of this when you visit the dentist.
Further help with NHS dental costs in the UK
If you don't fit into any of the exempt categories mentioned above but are struggling to pay NHS dental prices because of a low income, there may be additional help available.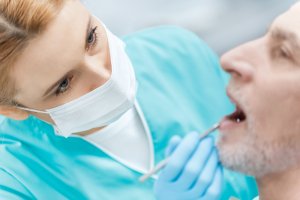 In England, Wales and Scotland the NHS Low Income Scheme provides help with NHS dental costs as well as prescription medicines and eye care.
This scheme assesses your household income and outgoings, which you'll need to provide evidence of as part of your application. You can apply as long as you or your partner don't have savings, investments and property (aside from the place you live) worth more than £16,000. For people living in a care home, that limit increases to £23,250 in Scotland and England and £24,000 in Wales.
In Northern Ireland, the Health Service Low Income Scheme operates in a similar way.
Can you pay NHS dental fees in instalments?
This depends on your dentist's own policy. NHS dentists can ask for payment in advance of any treatment you receive, but they may also be willing to arrange a dental payment plan – especially if you require several visits to complete the treatment.
Any such agreement is entirely at their discretion though, and it's likely to be a case of splitting the payment into two or three parts rather than breaking it down into lots of small monthly payments.
Other finance options
If your dentist doesn't offer the option of paying in instalments and you're still struggling to pay the cost of NHS dental treatment, there are some other ways to make dental care more affordable.
Our guide to dental finance explains how dental payment plans, loans and credit cards can help spread the cost of any treatment you need – and the things to watch out for before you commit to any of these.
To help you pay any future NHS dentist charges, consider taking out an NHS-only dental insurance policy. Plans from as little as £6 per month with certain insurers, although cheaper policies won't cover the full Band 3 NHS dental treatment charge. Still, this can be an effective way to avoid unexpected bills, especially if you have generally good oral health.
Finally, for work that isn't covered by the NHS, going abroad for dental treatment can cut the cost by 50-70%. Countries like Hungary, Spain and Turkey have well established dental tourism industries providing low-cost but high-quality dental care to overseas patients.
Treatments excluded from NHS dentist prices
The NHS provides dental care that is necessary for achieving and maintaining good oral health. This doesn't include any treatments which are deemed to be purely cosmetic, or procedures that you choose to have (but are not deemed clinically necessary by your dentist).
Below are some of the treatments that may or may not be offered on the NHS, depending on your circumstances. For more expensive treatments, your dentist may need to apply to your local NHS Trust for approval, which will delay the process slightly.
White fillings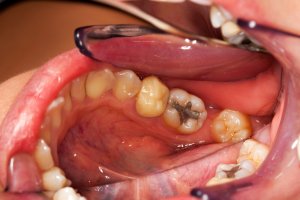 Most people would choose white composite fillings vs silver amalgam because of the obvious aesthetic benefit. Some people also prefer to avoid amalgam because of its mercury content, although it has been shown to be perfectly safe for repairing teeth.
However, NHS Band 2 dental charges only cover white fillings for the front teeth, where it will clearly visible. For back teeth, it's likely you'll only get silver fillings on the NHS.
You may find it doesn't cost that much extra to pay for a white filling privately – it depends how large it is. Ask your dentist about your options and check out our guide to tooth fillings for more information about the pros and cons of different types.
White crowns
Dental caps can be made from metal, ceramic, or a combination of both. We have another article explaining the different types of dental crown, but generally speaking, you pay more for better aesthetics. It shouldn't come as a surprise that, just as with fillings, the NHS usually only offers white crowns when they are on the front teeth. If you need to cap a molar, NHS dental charges will probably only cover a metal crown.
Again, you have the option of paying for private treatment if you would prefer a different type of material.
Orthodontic work
Adults usually aren't covered for orthodontic work on the NHS. Exceptions may be made in cases of severe malocclusion which hasn't been treated in childhood, for whatever reason, but even then treatment is limited to fixed metal braces. If you're considering getting braces to straighten your slightly wonky teeth, expect to pay for them yourself.
The plus side of paying for your own braces is you have the freedom to choose a less noticeable style such as clear, lingual or invisible braces. You can read all about the different types of braces for adults in our separate guide.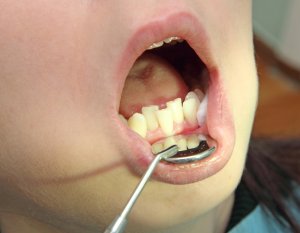 But what about braces for children? You might assume these are automatically covered by the NHS, since children receive free NHS dental care. Unfortunately, that's not necessarily the case.
A detailed assessment system, called the Index of Orthodontic Treatment Need (IOTN), is used to assess children's eligibility for NHS braces on a case-by-case basis. Only children who have a certain degree of malocclusion will be granted orthodontic treatment on the NHS.
Our guide to braces for children has plenty of information about the IOTN and the other options available if your child can't have NHS braces.
Dental implants
Dental implants are a long-lasting and natural-looking way to replace a missing tooth. But because they are so expensive, implants are very rarely covered by NHS dental charges in the UK. Our guide to teeth implants on the NHS explains the exceptional cases in which you may be able to get dental implants on the NHS, in which case they come under the Band 3 treatment charge in England and Wales. And there are some other ways you may be able to access free dental implants in certain circumstances.
If you can't afford implants, or you want a cheaper temporary option while you save up, the NHS does provide dentures and bridges as alternative solutions to missing teeth.
Cosmetic procedures
Dental veneers, dental bonding, teeth whitening and certain other aesthetic dental procedures are never covered by NHS dental treatment charges. You will need to fund this work privately.
Free NHS dental treatments
Certain treatments and procedures should incur no charge with an NHS dentist. These include:
Denture repairs (not replacement)
Removing stitches from a previous treatment
Stopping blood loss
Writing a prescription
If you have any other treatments at the same time, they will still incur the applicable fees.
NHS dental bands and fees for previous years
If you feel like NHS dentistry has got more expensive in recent years, you're right. In this guide we have presented the NHS dental charges for 2020/2021, but what about previous years? In the table below you can see the charges for 2019, 2018, 2017 and 2016 as a useful reference tool.
*2020/21 charges were increased mid-year after being delayed due to the pandemic.

We'll update this article with the new NHS dental charges for 2021/2022 as soon as they are released.
Want some more dental facts and statistics? You can also read about the average dentist salary — it might even make you want to become a dentist!
FAQs
How do I find my nearest NHS dentist?
All you need to do is enter your postcode in the NHS dentist finder tool. Note that because of current coronavirus restrictions, you shouldn't just turn up at a dental clinic. Instead, you'll need to call to make an appointment.
Do students get free dental care on the NHS?
If you're in full-time education you'll get free NHS dental care until you turn 19. After that the usual fees will apply, unless you qualify for help because you receive certain benefits.
How many crowns can I have in Band 3?
The Band 3 dental fee covers NHS crown costs for a single treatment course. The same charge applies whether you need one crown or 20, as long as they are part of the same treatment.
How much is an NHS dental checkup?
An NHS dental checkup costs £23.80 in England and £14.70 in Wales. In Scotland it is free for everybody. And in Northern Ireland you'll pay 80% of the standard fee.
Under-18s can get a free dental checkup throughout the UK, and in Wales this is extended to under-25s and over-60s.
Do I have to pay for dental treatment?
There are exemptions to NHS dental charges for some patients, including pregnant women, students under 19, and people receiving certain benefits. See above for full details. If you don't fall into one of these exemption categories, you may still be able to apply for help paying for the dentist.
Sign up to receive the latest news and offers from Dentaly.org