Are you a dentist wondering what the average dentist salary in the UK is? Or are you a job seeker looking to find out what type of salary you could earn as a dentist in the UK? Look no further, as this article has been written to help you.
It's not easy to get a round-number answer on the average dentist salary in the UK. This is because dentists are self-employed and offer different levels of service including:
NHS care
Private care
Speciality care
To answer the question: how much does an average dentist make? This article will look at the different types of dentistry within the industry and the different ranges of salaries within them
. We will also look at what private dentist salaries look like in the UK compared to NHS dental surgery salaries. There is a huge difference in terms of money and job satisfaction between them.
So, let's take a closer look.
What is the average dentist's salary in the UK?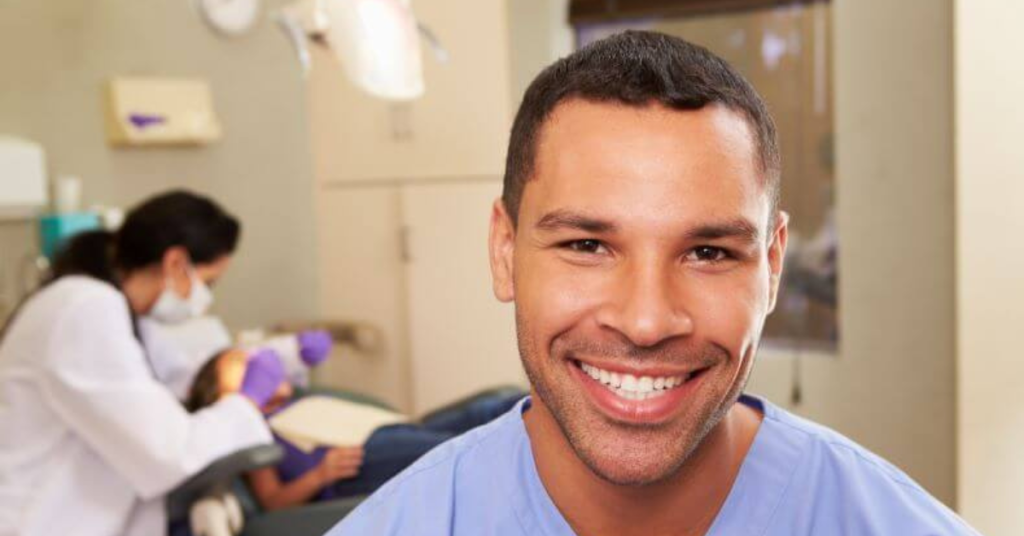 The overall average dentist's salary in the UK is £50,838. This figure is based on data from PayScale's salary survey of dental professionals in the UK.
Dentists can earn even more in cities like London and Birmingham (where average salaries are £80k). The NHS pays its dentists between £35,000 and £70,000. Private dentists can make as much as £130,000 and in some cases even more.
If you're looking at working as an executive dentist or running your own practice, then there's plenty of opportunity for promotion and earning more money.
For example, running your own practice will allow you to charge higher fees and take home more profit from each patient visit than if you were employed by someone else.
NHS dentist salary
Most dentists that work for the NHS are self-employed contractors. The average salary for NHS dentists is £55,000. However, there is a wide range of NHS dentist salaries: the lowest 10% earn less than this and the highest 10% earn more.
Dentists who are paid a salary by the NHS, and work mainly with community dental services, earn between £44,955 and £96,154 in their basic salary.
The average pay increase is between 1-3% per year. To get a higher salary you must either live in an area with higher wages or be willing to move to these areas if you want to work as an NHS dentist.
NHS consultants in dental specialities earn a basic salary of between £88,364 and £119,133 per year.
Dentist starting salary
Newly qualified dentists that want to work for the NHS must undertake 1 year of dental foundation training. During this first year, their dentist starting salary is £34,728, an allowance set through the General Dental Services Statement of Financial Entitlements Directions issued annually by the Department of Health and Social Care.
Once this first year of training is complete dentists can start dental core training, which pays between £40,257 and £51,017. Dentists that choose to enter dental specialty training then are paid a salary of between £51,017 and £58,398.
Dentists that work for private practices are often paid based on the number of years of experience they have. This can vary depending on the location and type of practice you choose to work at.
According to PayScale the starting salary for private dentists is roughly £36,787 – £40,643 depending on their experience.
Conclusion
When we consider the average dentist salary in the UK, it is essential to remember that there are a number of variables. For example, some dentists may work for the NHS and others privately. There are also different types of dental practices, such as private general practice or specialist surgery.
We hope this article has given you an idea of what sort of salary can be expected working as a dentist in the dental industry. While there are many different factors to consider, the overall average salary of a dentist working in the UK is roughly £76,016 per year.
Sign up to receive the latest news and offers from Dentaly.org