Are you thinking about getting major dental treatment such as dental implants in Mexico? Millions of people travel abroad each year for low-cost dental care; a trend known as "dental tourism". Many tourists choose to get dental work in Mexico, where there are hundreds of clinics operating at high standards.
Common treatments include:
Dental implants (including All-on-4)
Veneers
Crowns, bridges and root canals
Other cosmetic dentistry
If you're considering Mexico dental tourism, chances are you have some questions. You'll find lots of useful information in this guide including the best places to go, what to expect, and some precautions to be aware of. You'll also find out how much popular treatments like dental veneers in Mexico cost.
We hope you find this information useful and it helps you decide whether going to Mexico for dental work is right for you.
Why get dental work in Mexico?
The reason why so many people get dental treatments completed in Mexico is simple: dental care in Mexico is up to 80% cheaper than in the UK and the US.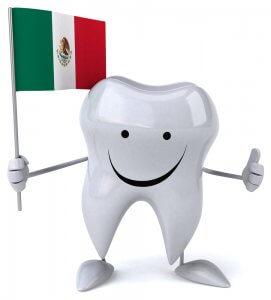 Mexico welcomes over 1 million medical tourists a year, with around 70% coming from the US states of California, Texas and Arizona. The majority travel for implants, veneers, and other cosmetic dentistry.
The NHS doesn't cover cosmetic dentistry or elective treatments, and even if you have dental insurance, your plan likely won't come close to covering the cost of these procedures. Major restorative work will probably exceed your annual limits, too.
Aside from the cost, though, visitors are generally impressed with the standards of hygiene and care they experience. There is heavy competition, particularly in the towns known for dental tourism, and this pushes dentists to constantly invest in the best equipment and training. The majority of dentists in Mexico speak very good English and take pride in the work they do.
You can also benefit from shorter wait times, especially if you need to see a specialist like an endodontist (for a root canal) or periodontist (for gum problems). Many clinics have dentists from all specialities working in one place, so you don't need to wait weeks and travel miles from your hotel for an appointment.

Is it safe?
It's natural to be concerned about safety, particularly if your treatment involves invasive oral surgery which carries a greater risk of infection. But remember that there is always a small chance of complications, no matter how good your dentist is.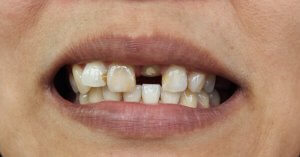 There are certain precautions you can take to minimise any risks, including researching your chosen dentist's training, accreditation, and previous work. You should also make sure the dental clinicians follow basic hygiene best practices, for example by wearing face masks and sterile gloves. There is more information about what to check and research towards the end of this article.
You might also be concerned about your general safety when visiting Mexico. You're right to exercise caution since many of the towns and cities we mention below have a not-too-distant history of drug crime and street violence. However, they have made a big effort in recent years to clean up their acts and become safer for visitors – usually with the aim of attracting more medical tourists.
To put your mind at rest, check plenty of reviews – especially about the town or city you're planning to visit. You might also consider booking through a dental tourism agency that has its own approval process for dentists and offers insurance, accommodation and travel as part of a package.
Training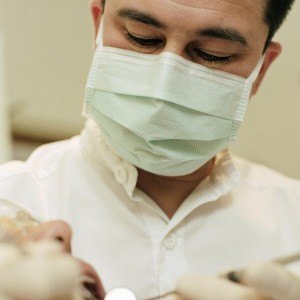 Undergraduate dental programs in Mexico last for four years, with a fifth year of 'social service'. This final year gives the student dentist practical clinical experience before they begin work independently.
Dental school is subsidised in Mexico. This gives dental students more time to focus on their training rather than having to work hard to pay their fees. It also means they have little or no student debt to pay off when they graduate, and this is reflected in their prices.
One downside of dental education is that dentists aren't required to take any continuing education. In the UK, dentists must demonstrate continuing education and up-to-date knowledge in order to continue their practice. In Mexico, however, a dentist may continue to practice without ever refreshing their training.
You might be impressed with your dentist's 15 years experience, but have they taken courses to stay up-to-date with the latest technology and practices? The best dentists in Mexico choose to invest in their education even though it is not a legal requirement. Ask your dentist for evidence of continuing education.
Regulation
There is no obligation for dentists practising in Mexico to register with a governing body. This lack of regulation means that there is a wide variety of standards in clinics across the country.
However, those dentists involved with the dental tourism industry recognise the need to prove their expertise. Therefore, many register with the Mexican Dental Association (ADM) which assesses and monitors dental skills. They must complete 40 hours of continuing education every two years to maintain this certification, so it's certainly worth looking for in your search for a good dentist.
Some dentists may have an American Dental Association (ADA) membership. Be aware that this doesn't mean they are endorsed by the ADA; only that they have a valid licence and pay the membership fee.
What treatments do people get in Mexico?
Here is an overview of some of the most common dental tourism treatments in Mexico. Following this section, you'll find approximate prices for this dental work so you can see how much you might save by travelling abroad.
Implants
The price of dental implants in Mexico compared to the UK means you can save hundreds of pounds on a single implant and tens of thousands on full mouth implants.
Teeth implants in Mexico often use systems that are available in the UK, but you should check this before having any work done. If your implant system is one that your home dentist is unfamiliar with, it can be harder to maintain.
The dental implant process usually requires three visits. On your first trip, you'll have the implant itself screwed in your jaw bone. A few months later, after it has settled, you can return for the abutment and, if applicable, a temporary crown. Finally, you get your permanent crown and the process is complete.
When comparing dental implant costs in Mexico to the price quoted in the UK, remember to factor in transport and accommodation for all of these visits.
All-on-4
If you don't want to wait months for your new teeth, consider All-on-4 dental implants instead. This system has several benefits over traditional implants:
It uses 4-6 implants per jaw so costs less
Temporary dentures are fitted at the first visit
Treatment is complete in two visits
Just like regular implants, All-on-4 teeth implants in Mexico cost considerably less than in the UK.
All-on-4 is not for everyone, though. Consider both the short- and long-term implications of your treatment when deciding what's best for you.
Dentures
If you have lost one or more teeth, dentures are a more affordable option than implants. You can get porcelain and acrylic dentures in Mexico, just like in the UK. You'll probably find they are made much more quickly so you can have a complete smile even sooner.
Veneers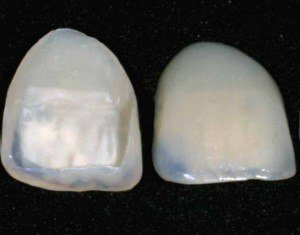 The cost of veneers in Mexico depends on the type of veneer you choose.
Composite veneers are built up around your existing teeth using a soft material which is then hardened. These can be done in a single visit and they are the cheapest option. The downside is that they only last around five years before the material starts to erode.
Porcelain veneers are much longer-lasting but also more expensive. They also usually require more of your natural tooth to be removed for fitting. The exception is Lumineers, which are an ultra-thin type of porcelain.
When people get dental veneers in Mexico it's most often porcelain veneers, since these have a better aesthetic appearance and are more durable.
Other treatment
You can get other cosmetic dentistry in Mexico, including professional teeth whitening. This might be something you want to bundle in with other treatments while you're there. Do keep in mind that whitening won't affect the colour of any artificial teeth (i.e. implants, veneers, crowns and bridges).
Root canal work is also much more affordable in Mexico, as are any dental crowns you might need to cap damaged teeth. Crowns usually take 1-2 days to produce – much quicker than you'll usually find in the UK. Be wary of dentists offering same-day dental crowns in Mexico (unless they are CEREC crowns) because they may be cutting corners.

Mexico dentist prices
By now you have probably visited your local dentist to get a quote for the work you need. If not, it's a good idea to do this so you can accurately compare your local dentist's rates to the price of dental work in Mexico. This will help you decide whether it's worth going overseas, considering the cost and time needed to travel.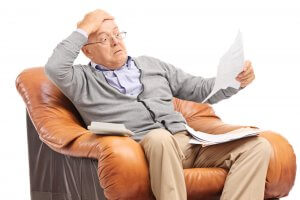 Either way, chances are you're reading this article because you can't afford to get the work you need back home. Even relatively simple procedures can stretch to thousands of pounds. If you need extensive work, especially multiple teeth implants, could be looking at five figures.
Well, there's good news because dental implant costs in Mexico can be 75% cheaper than in the UK while still using the same high-quality materials. The same goes for a lot of other common dental procedures.
Here are some approximate Mexico dental costs for common treatments:
| | |
| --- | --- |
| | |
| | |
| | |
| Acrylic dentures (upper or lower) | |
| | |
| Porcelain-fused-to-metal (PFM) crown | |
| | |
Of course, you won't know the exact price for your treatment until after you've had a consultation with your chosen dentist. But this table should give you an idea of how much you might be able to save with Mexico dental tourism.
Note that your dentist in Mexico may recommend a slightly different treatment plan to your UK dentist. This can be for a number of reasons, but sadly it's sometimes the case that certain dentists recommend more expensive treatment to bolster their profits. If you're unsure, get another opinion.
Why is it cheaper?
You needn't worry that the lower dental prices in Mexico equate to lower standards. Reputable clinics work to the same standards as dentists in the UK and use the same materials.
The main factor that makes prices so much lower is the cost of living. When rent, staff wages, and business overheads are all reduced, the dentist doesn't need to charge as much. For instance, the average salary for dentists in Mexico is just over a fifth of what US dentists are paid.
How to pay for dental work in Mexico
There is a common misconception that you need to pay cash for dental services in Mexico. This is not the case, most dental practices will accept credit cards, or cash depending on how you would like to pay. But, it is not recommended to carry large amounts of cash around with you, so only carry enough for small expenses like food or transport.
Make sure you check ahead of time what fees you may have to pay when using your credit card abroad. This will help with any surprises that you might find on your final bill.
Where to get dental implants in Mexico
Mexico is one of the few countries that American patients can drive – or even walk – to for cheap dental work. Because of this, many "dental towns" have sprung up along the border catering almost exclusively to patients crossing from the US. If coming from the UK, you might consider staying in the US and just crossing into Mexico to visit the dentist.
Alternatively, you can fly directly to one of Mexico's major cities and visit a dentist there.
Also, consider what you want from your trip. Some patients go purely for dentistry while others prefer to add a few extra days to their trip and turn it into a vacation. If you're planning a dental holiday in Mexico, you probably want to choose a location that's a tourist destination in its own right.
If crossing the border
Los Algodones (bordering Arizona)
Known as 'Molar City' because of the high concentration of dental clinics, Los Algodones is just the other side of the border from Yuma, Arizona. People often come here for major dental work, particularly seniors who are uninsured and have neglected their teeth for decades.
Dental work in Los Algodones is usually completed very quickly – even if you need to have an implant, crown, or denture made to order – thanks to the number of clinics and dental labs there.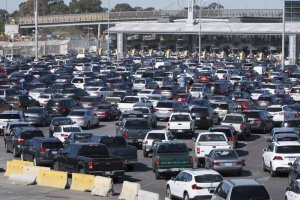 Because of the competition for American dental patients in Los Algodones, many clinics offer shuttle services to patients. Pick-up points can be as far as the Phoenix area, almost 200 miles away across the border.
You'll find a fair number of opticians and pharmacies in this town too, so your dental trip could be a good opportunity to see to some other needs at the same time.
Tijuana (bordering California)
If you visit a dentist in Tijuana Mexico, you can catch the San Diego Trolley to the border, if you're travelling from the US side. It's about a half-hour ride from downtown San Diego. Most dental clinics are not within walking distance of the border, so you'll need to take a taxi or public transport from there. Alternatively, ask your clinic if they can pick you up once you cross the border on foot.
It's best to avoid driving across unless you want to spend hours in line getting back across the border.
If you're planning to do this trip, take a look at the video below. This couple have been travelling to a Tijuana dentist for the past 10 years and this video gives a good idea of what it's like crossing the border for a day trip.
Tijuana had a bad reputation as recently as a decade ago because of violence, but it is now a much safer place and there is a lot of investment going into the medical tourism industry there.
Other locations (including Texas border)
The city of Nogales is another popular destination for dental patients. Its clinics are clustered right on the border which makes it convenient to cross by foot from the US side.
For a dentist in Mexico near the Texas border, take a look at Juarez (near El Paso) and Nuevo Progreso and Nuevo Laredo (nearer the east coast).
If taking a flight
Cancun and Progreso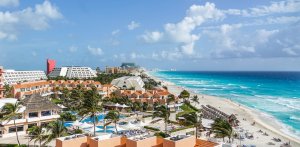 If you're flying to Mexico from further afield, you'll be in good company if you head to Cancun. The city boasts a wide range of top-quality clinics offering dental implants, cosmetic dentistry, and all other types of dental work.
Visiting a dentist in Cancun Mexico is a great excuse for a vacation. The area is known for its beautiful beaches and rich history, including nearby Mayan ruins.
Just along the coast, you'll find plenty of dentists in Progreso too. Both these cities are good options for people travelling from east-coast states in the US, with flights from Miami taking around two hours.
Puerto Vallarta
Another destination you might choose for a dental vacation is Puerto Vallarta. Clinics all over the city cater to visiting tourists, some offering all-inclusive accommodation within walking distance of the beach.
Mexico City
The country's capital also boasts its fair share of dental clinics with international standards. It's not such a popular holiday destination, but if you're there for business or some other reason you may as well take advantage of the cheap dental treatment.
It's also easy enough to take a connecting flight to a more picturesque location as part of your trip.
Finding the best dentist for you: considerations
Choosing the best dentist in Mexico can be a daunting process; even after you have selected a location you may still have hundreds of clinics to choose between. The key is to do as much research as possible into: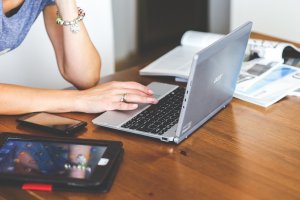 The dentist
The clinic
Your particular treatment
What is included and excluded from your treatment package
Travel practicalities
Here are some of the main things you need to consider as you make your selection:
Qualifications and accreditation
As mentioned earlier, ask to see your dentist's qualifications (including continuing education) and check which regulatory bodies they are registered with. This is not a guarantee of the level of care, but it does confirm they meet certain standards.
Ask about seeing a dentist who specialises in the work you need. For example, if you're getting dental implants in Mexico you should see a dentist with specialist training in implantology.
Ask to speak directly to the dentist if possible so you can ask any questions and also check their level of English. Clear communication is one of the most important factors for putting patients at ease.
Previous work
Check online reviews on independent websites and ask to see before and after photos of past patients. You may even be able to speak to a former patient to ask them about their experience.
If your chosen clinic is one of the more popular ones you'll probably find some video reviews on YouTube, too. It can be reassuring to hear from a real patient and see exactly what their treatment involved.
Aftercare
Find out what aftercare (if any) is included with your treatment cost – and where this will take place. How long will you have to stay during your initial trip, and are any further visits required?
Also ask what would happen in the case of complications – either while you were still in Mexico or once you returned home. The clinic may offer you free treatment to fix the problem, but would probably require you to travel there at your own expense. Check how long your treatment is guaranteed for and what insurance the clinic has.
It's a good idea to consult your local dentist before getting treatment abroad so they are aware of your plans. Also make sure you get a copy of your medical notes in English so you can receive any necessary follow-on care.
The following news report shows interviews with some patients and dentists in Nogales. It also offers some good advice about what to check before you go ahead with any work:
Dental implants in Mexico: Reviews from Mexican Dental Patients
Reviews from past patients are a great way for you to understand what the experience is really like as you research options for dental tourism in Mexico.
But it can be hard to filter through all the information available online.
You can find one rave review of a particular Mexico dentist followed by another telling you to stay away. To avoid being misled by fake reviews, follow our tips at the end of this article. But first, we have compiled a selection of Mexico dental reviews from real patients to help you know what to expect.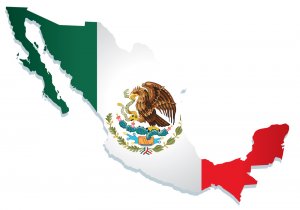 These reviews cover the following popular locations for dental trips to Mexico:
Los Algodones
Tijuana
Playa del Carmen (near Cancun)
Puerto Vallarta
These patients travelled to get crowns, inlays, root canals and dental implants in Mexico – all in the name of saving money. We hope you find this information helpful for making up your mind about your dental work.
Extensive dental work in Mexico review: "I realized I had to find a more cost-effective solution"
We'll start with a review that doesn't even mention a specific clinic, but does give some useful information about the dental tourism experience. Kirk Olsen decided to visit a dentist in Tijuana because he knew people in nearby San Diego. That's his first tip: find a location that's easy for you to travel to – especially if your treatment will require several visits.
He had already had one implant in the US, costing $2,400 (£1,800) after insurance. He needed more but couldn't afford them, so he researched dental implants in Mexico as a more cost-effective option.
Tijuana has a plethora of dental clinics to choose from, but Kirk narrowed down the options by searching for one with a variety of on-site services, including CT scans. Having all the necessary specialists and equipment in one place meant he could have a lot of work done in a short time.
Kirk's main advice is to be prepared for the "dental upsell". He signed up for a lot more work than he had initially planned, thanks to a convincing sales pitch by the first dentist he consulted. Now he has a full set of teeth and a smile he loves. In hindsight, though, he wishes he'd consulted with his local dentist first to understand which treatment was really necessary.
"It's totally worth it if you can't afford to have dental insurance"
This vlogger from Las Vegas made the five-hour drive to Tijuana to save hundreds of dollars on a root canal. After an admin mix-up she was left without dental insurance and she didn't want to pay full price for the treatment in the US.
She was impressed that she was able to get a same-day appointment, even on a national holiday. The staff also came to meet her at the border and walked her to the office.
At the time of recording, she was only halfway through her treatment and needed to return to have the post and crown installed. But she said she was "very happy" with the experience so far.
"Good, but with some reservations"
Nina and her husband Paul travel the US in their RV. In 2013 they crossed the border from Yuma, AZ to Los Algodones – nicknamed "Molar City" because of the number of dental clinics there catering to patients from the US.
Paul just needed a simple cleaning which cost him $30 (£22) and was a "fabulous experience". Nina, as well as having a cleaning, had a crowned tooth that needed root canal work and a replacement crown.
She was extremely happy with the fit and look of the new crown but unfortunately, it didn't last as long as she had hoped. In her detailed blog post, which includes updates on the treatment until 2016, she explains that this tooth has always caused her problems so she can't be sure whether the dentist was to blame. The root canal work she had done has held up just fine.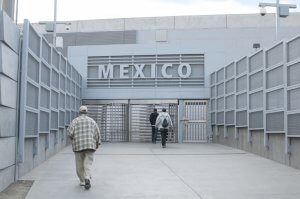 Here are some tips Nina mentions for people travelling to Los Algodones from the US for dental work:
It's easy to park on the US side and walk across – all dentists are very close to the border
You'll be fine paying for everything in US dollars, but take cash to avoid credit card fees
Avoid street peddlers that inundate you once you arrive – research your chosen dentist beforehand
Check the dentist's experience, credentials, training, and equipment as you do your research
Research your treatment as well as your dentist so you are fully informed about the procedure
If you want to see a specific dentist, be sure to request this otherwise you may be assigned any dentist who works at the clinic
"My teeth were sensitive but it's gotten better"
Sonia had a lot of dental work when she was younger, including fillings in most of her teeth. As she grew older she experienced more problems and needed inlays and crowns, but couldn't afford to get the treatment in Canada. Instead, she travelled to Playa del Carmen, just down the coast from Cancun, for dental work.
She struggled with being in the dentist's chair for four days in a row (as well as visiting another clinic for some medical work) and says it took her about a month to recover physically from the trip. In addition to this, she developed pulpitis in some of her teeth because the fillings were so deep. Fortunately, this didn't become too serious.
Some of her fillings were also too high and the dentist didn't fully resolve this problem. She still needs to get them filed down some more with a dentist back home.
"In spite of all the difficulty I had and the financial burden [which was still less even with the trip and the cosmetic work]… was it worth it? I would say it was," says Sonia. Her advice is just to avoid getting too much work done in one trip.
Summary of Mexico dentist reviews
So, what's the general sentiment about getting dental implants and other dental work in Mexico? Well, everyone agrees that it's a great way to save on dental care! But across the board, the advice is to do your own research to check the credentials of your chosen dentist and clinic.
You should also speak to your home dentist and have an idea of the treatment you need. This lets you prepare for the procedure as well as avoid being up-sold on work you hadn't budgeted for.
Finally, although it's possible to get a huge amount of work done in just a few days, be aware this can take a toll on you physically. If your travel costs are not too high it might be more sensible to spread the treatment over several trips.
Tips for finding authentic Mexico dentist reviews
Mexico dental tourism relies on good reviews and word of mouth. Sadly, this leads some to use certain techniques that may mislead prospective patients.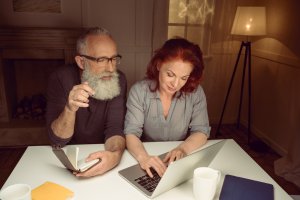 When looking at video reviews for Mexican dental work you'll find many are published by a clinic or company. This doesn't mean they aren't genuine, but they can obviously be selective about the patients they showcase (i.e. the happy ones). They may also offer an incentive for people to record the video.
Self-published reviews can give you a good feel for a clinic, but try to find some testimonials that are independently published by individuals who have had dental work there.
The same goes for written reviews; take those published on the clinic's own website with a pinch of salt. In your research, look for accounts from bloggers and other individuals who have written about their dental holiday in Mexico.
Clinics sometimes go as far as to publish fake reviews on forums like TripAdvisor. They also may get their staff or associates to add positive comments to counteract any negative reviews. It can be hard to distinguish between genuine and false reviews and comments, but be wary of any that are overly positive and don't mention any downsides at all.
The more research you do from a variety of sources, the more accurate a picture you should get of a particular dentist or clinic.
Alternative destinations for cheaper dental work
Mexico is not the only destination that's popular with tourists seeking quality dental care at affordable prices.
If you're looking for dental treatments in a location closer to home, consider dental implants or veneers in Turkey or a dental holiday in Spain. You can also travel to Poland or Hungary for dental implants and access some of the cheapest prices with the best quality of care.
If you're in search of a more exotic locale to spend your dental holiday, you could head to Thailand for dental work instead. Thailand has a long-established reputation for high-quality, low-cost dentistry. The cities of Bangkok and Phuket offer a wide range of dental clinics operating to international standards, but you can also get dental treatment in smaller cities and tourist destinations.
Next door to Thailand, there is also a thriving dental tourism industry in the Philippines. After getting your treatment in one of the larger cities like Manila or Davao, there are thousands of islands just waiting to be explored.
Many patients report that getting dental treatment in Thailand or the Philippines, including the cost of flights and accommodation for two or three weeks, is still cheaper than paying for just the dental care in their home country.

Conclusion
Thousands of people have had a good experience getting treatment such as veneers, crowns and dental implants in Mexico. The huge cost savings and the chance to enjoy a holiday at the same time make it a particularly appealing dental tourism destination.
However, as with any country, some Mexico dentists are better than others and each one has their own area of specialisation. It's also inevitable that complications will occur occasionally. By doing careful research you find the right dentist for your needs and choose a clinic that has good aftercare arrangements.
Ask as many questions as you need to before committing to any dental treatment in Mexico – or anywhere else. The more prepared you are, the smoother your trip is likely to be.
FAQS
How much are dental implants in Mexico?
The cost of dental implants in Mexico on average is between £500 – £900 for a single tooth implant, and for all-on-4 implants costs range from £4,600 to £9,000.
What is the cheapest place to get dental implants in Mexico?
The cheapest place to get dental implants in Mexico is not necessarily the best place for your needs, find a suitable practice for your procedure so you don't end up paying more in the long run. By shopping around, you can find a good quality practice that specialises in your procedure and that suits your budget.
Sign up to receive the latest news and offers from Dentaly.org