Getting dental work done can be an expensive endeavour. If you're faced with a large bill, dental loans are one way to fund dental treatment. Paying for dental treatment in instalments can be a handy solution for work that's not covered by the NHS, such as braces, implants and cosmetic dentistry.
It might be some consolation to know you're not alone in struggling to pay for dental work. 36% of Brits admit to putting of dental visits because of the cost, and the problem is worse for younger people.
Fortunately, there are a few different ways you can organise treatment for your teeth on finance. Here we'll go through choices in the UK market such as dental loans, dental credit cards, and how to get credit for dental work when you have bad credit.
With a better understanding of your options, we hope you'll be able to make a more informed decision about what's right for you.
Does the government offer dental financial assistance?
Although you cannot get government loans for dental work in the UK, NHS dental care is subsidised by the government. But unlike visiting a doctor, which is free, you must pay for treatment with an NHS dentist. Although this subsidised system is designed to make dental work more affordable, the fees can still add up if you regularly need treatment.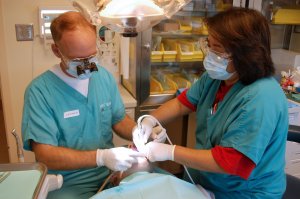 Households on low incomes or on certain benefits may be eligible for help with dental costs (but only for treatments covered by the NHS). You can find more information on eligibility and how to apply here.
Even so, it's not always easy to find an NHS dentist in your area and there are still certain treatments that aren't routinely covered by the NHS. For example, any kind of cosmetic work (including white fillings) must be done privately. If you're missing a tooth, the NHS will provide dentures or a dental bridge but probably not a tooth implant.
And what about braces? The NHS does provide braces for adults, but only in cases where orthodontic work is deemed medically necessary, and only standard wire braces. It's most likely you'll have to pay privately, which can cost thousands of pounds. So, if you want braces such as Invisalign, pay monthly options like loans or credit cards will be useful to explore.
What does private treatment cost?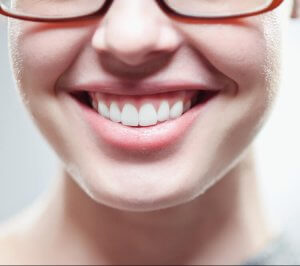 There are no fixed costs for private dental care in the UK; dentists are free to set their own rates. Many things affect the price of dental treatment, such as:
What treatment you need
How long the treatment will take
Which materials are needed
Where in the country you are receiving your treatment
How experienced your dentist is
Your dental clinic might publish fixed rates on their website, but you'll need to visit for a consultation in order to receive a treatment plan. This will show you the full cost of your treatment and when you'll have to pay for each part of it.
Before you explore paying for dental treatment in instalments through a dental loan or a dental credit card, shop around your area to make sure you are happy with the price.

Ways to pay for dental treatment in instalments
When you have a dental consultation, your dentist will explain your treatment options and provide a quotation. If you can't afford to pay the full amount up-front, and the treatment can't wait until you have saved up to pay for it, paying in instalments might be a good option for you.
There are three main options when borrowing money to pay for dental care: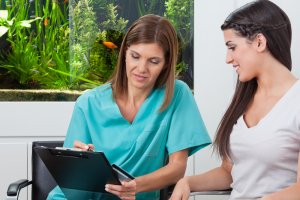 Dental payment plans: This is a finance agreement organised through your dentist. There are a few different providers to choose from, with different interest-free periods, minimum and maximum amounts, and borrowing terms.
Personal loans for dental work: Not all dentists have options for paying for dental treatment in instalments – and not all patients are eligible – so you many need to look for finance on the normal credit market. This can be confusing because there are so many choices, but we will explain some important things to look out for when shopping for a loan for dental work.
Dental credit cards: Although there are no cards specifically for use at the dentist, you might consider taking out a 'dental credit card' which you use exclusively for this purpose. With so many credit cards available, choosing the best credit card for dental work can be tough, but we will try to help you make sense of your options!
In the rest of this article we will explain the differences between each of these options, and the pros and cons of each, so you can decide which would suit you.
You may also want to look at ways to reduce the cost of your dental care, such as travelling to see a dentist overseas or taking out dental insurance.
Payment plans
If you want to pay monthly for braces, cover the cost of some cosmetic veneers, or get implants sooner rather than later, you might first ask your dentist 'Can I pay for dental treatment in instalments?'. A lot of dentists partner with finance companies which make it smooth and easy to spread the cost of your dental work.
Each provider has their own terms which will affect:
The minimum and maximum amount that you can borrow
The rate of interest you pay
Your monthly repayments
The length of your agreement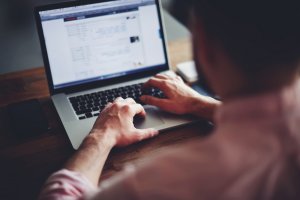 Paying this way can work out quite cost effective, if you get good terms. Currently, there are quite a few providers that offer 0% interest for short-term agreements of six to twelve months. Payment plans are also convenient to arrange, since all the paperwork is handled in-house and the dentist deals directly with the finance company.
If you need longer than 12 months to pay, interest rates range from from 4.9% to 19.9%. In this situation, it's worth exploring other payment options because you may get a better deal from a personal dental loan.
We have a full guide to dental payment plans which has lots more information about paying this way.
Personal dental loans in the UK
Not all dentists offer payment plans, and even if yours does, there are a number of reasons why you may prefer to arrange your own personal dental loan. Convenience is not one of them, since you will be responsible for finding a loan provider, checking their interest rates, agreeing a repayment schedule, and then making the payment direct to your dentist.
However, there are certain benefits which can make a dental loan worth the hassle:
You get to select your own provider and product
You have more special offers and deals to choose from
Repayment terms may be more flexible
Your dentist might give you a discount for paying in cash
How does a personal loan for dentistry work?
First, you need to confirm with your dentist exactly how much your treatment will cost. It's worth checking what the chances are of any extra work being needed later, so you can give yourself a buffer. Once you know how much you need to borrow you can search online for the best dental loan deal for you or speak to your existing bank.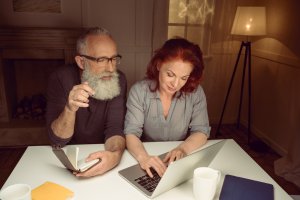 Make sure you read the terms and conditions so you know if the loan is suitable for you. In particular, understand the total amount you'll repay (including interest and fees) – this is the true cost of your dental work. The lower the interest rate and the shorter the repayment term, the less you'll pay back overall.
After selecting a loan for your dental work you will need to formally apply. At this point the loan company will do a credit check and either approve or deny your finance. Applying for several loans in a short period will have a negative impact on your credit score.
Once you have the funds in your bank account, you can go ahead and pay the full amount to your dentist. Check which payment methods they accept, e.g. debit card, bank transfer or cash.
You then make repayments directly to the loan company as per your agreed schedule, usually in monthly instalments.
What's better: a payment plan or a dental loan?
The best solution for you will depend largely on the terms you are offered, according to the amount you want to borrow and how quickly you can repay it. If you find a 0% interest deal with a manageable payment term, that's definitely worth considering.
Some dentists are willing to offer a small discount to patients who pay for their treatment up-front in cash. Check with your dentist if this is the case; if so, this may tip the balance in favour of a personal loan as the discount you receive will help offset any interest.

Dental Credit Card
In the UK, there are currently no credit cards on the market specifically for dental work. Still, you might prefer to have a 'dental credit card' which you use exclusively for visits to your dentist.
Are there benefits to having a 'dental credit card'?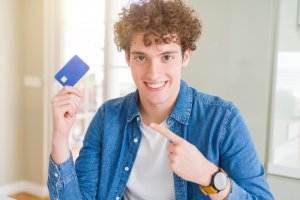 Credit cards in general have some benefits you might find useful. There are options to collect points or Air Miles; maybe you could save them up and treat your new smile to a holiday after your treatment! Or they could come in handy if you want to save money on dental work abroad in the future.
Credit cards can offer some extra security, too. There are rules in place which mean your bank is liable when things you buy don't work properly, or services are not what you expected. If you're considering getting a 'dental credit card' you should check with the bank how this protection might apply if you use your credit card for dental treatment.
What's the best credit card for dental work?
You are the best judge of which credit card best suits your finances and circumstances. There are lots of types of credit cards with different costs and rates. Some offer an interest-free period for a short time, some have a long-term low rate, and others have a guaranteed fixed rate. Assess your needs so you can find the best credit card for your dental work.
For example, if you need to pay one lump sum and then pay it off over several months, a card with 0% interest could be helpful. If you need ongoing treatment, for example if you want to pay monthly for braces with regular adjustments, then a long-term low rate offer may be more suitable.
Important information about paying for dental work with a credit card
Before you go through the application and credit check process, check with your dentist that they definitely do accept credit cards. If they don't, be aware that your card provider might charge much higher interest rates for cash withdrawals – so don't assume this is a good alternative!
In 2006 the EU ruled that dentists could not apply extra credit card fees, but as Britain has now left the EU, dentists may start charging these fees again.
Ask a dentist: Dental Savings Plans: An Alternative to Dental Loans & Credit Cards
Paying for the dental care you need can be challenging. Unexpected dental expenses can pop up out of nowhere, even through no fault of your own. Because of this, many dental practices are beginning to offer their own in-office dental savings plans.
How do these programs work?
For a monthly fee, you'll get a variety of benefits which vary from practice to practice, but often include:
Some level of preventive care, often cleanings, exams, and/or x-rays
Discount on all additional treatments
Compared to dental insurance, credit cards, and other financing options, an in-office savings plan can help you save money on your care and predict how much you'll pay every month.
Dr. Stephen Levy, Ellicott City Smile Care
Paying for dental treatment in instalments: summary
The table below shows the main differences between the methods we've discussed for paying for your teeth on finance:
| | | | |
| --- | --- | --- | --- |
| | | | |
| | Whatever your treatment costs | The amount agreed with your loan provider | Up to your agreed credit limit |
| | Some 0% offers for small, short loans; otherwise up to 19.9% | Varies depending on amount borrowed and the provider | 0% offers and long-term low rates available; shop around for deals |
| | Finance company pays direct | You pay direct by your preferred method, e.g. cash, card | You pay direct using your credit card |
| | Monthly payments, usually by direct debit | Monthly payments, usually by direct debit | At least the minimum repayment on your bill; more if you like |
| | Convenient; some good deals available | You may get a discount for paying with cash | No fixed repayment schedule; interest accumulates over time |
Can I get a loan for dental work with bad credit?
The answer to this depends on how bad your credit score is and how your finances are at the moment. Obtaining credit for dental work when you have bad credit can be tough.
If you've had a few late payments on bills, but nothing too serious, you may still be approved for a payment plan through your dentist. But if your bad credit score stems from missed loan or mortgage payments, CCJs, or bankruptcy, then you will find it harder to get a dental loan or other finance.
There are credit card and loan providers that specialise in financing for people with bad credit ratings, but it's usually significantly more expensive to pay for your teeth on finance this way. If it is cosmetic work you want, consider waiting until your credit score improves. It is possible to check your credit file yourself so you can see and fix any problems.
This video has some other advice which may help you get the credit you need for your dental work:
Conclusion
Government loans for dental work are not available in the UK, but limited dental financial assistance is provided for certain people getting NHS treatment. For anyone else facing a big bill, one solution is to pay for dental treatment in instalments with a payment plan, dental loan or credit card.
These options let you pay monthly for orthodontic work, teeth implants, veneers and other expensive dental work. There are many variables to consider, so it's important to research your options and understand what you're signing up for.
You might be worried about your eligibility for dental financing; bad credit can happen to any of us at some point in our lives. Different companies assess whether you are eligible for dental loans in different ways, so there is no harm in exploring the criteria and terms of different providers. Do remember that multiple credit applications will affect your credit score, though.
Whatever you decide to do, read the small print carefully, and make sure any time you borrow money you check the product is suitable and affordable for you.

FAQs
How can I pay for dental treatment in instalments?
If you can't pay for dental work in full up-front, there are options like payment plans and loans available. Speak to your dentist or apply directly to a personal finance provider.
Can I get a dental loan with no credit check?
It may be harder to find ways to finance dental work without a credit check, as most mainstream providers require these. But it's worth speaking to your dentist, or some others in the area.
How do I get a loan for dental work?
A loan for dental work is just the same as any other personal loan. Consider how much you need to borrow, how quickly you can pay it back, and how much interest you'll have to pay.
Are dental loans for implants available?
Yes, as implants are one of the most expensive dental procedures, most implant dentists offer pay-monthly finance options. You can also take out a personal loan to fund the treatment.
Can I get a cosmetic dentistry loan?
Yes, personal loans are available for whatever you want to spend them on, even veneers or teeth whitening. Find a provider that offers terms you're happy with before applying.
Sign up to receive the latest news and offers from Dentaly.org