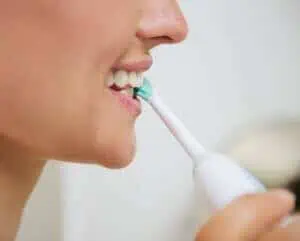 Philips Sonicare is one of the biggest names in electric toothbrushes in the UK, with their flagship product the DiamondClean Smart leading the way in toothbrush tech. But Sonicare is certainly not the only brand to consider when you're searching for the best sonic toothbrush to meet your needs. And even if you have decided on a Sonicare toothbrush, Philips' product range presents you with a dazzling array of options.
So, to make the decision a bit easier for you, we've compiled this article with Sonicare toothbrush reviews. We'll compare different models so you can find the best Sonicare toothbrush for you, but we've also included some lesser-known sonic toothbrush brands which you might want to consider.
We hope this guide helps you understand your options so you can make a more informed decision about your oral care.
Philips Sonicare ProtectiveClean 4300


Best value Sonicare toothbrush


62,000 strokes per minute

Charge lasts 14 daysNew List Item

Philips Sonicare DiamondClean Smart

Bluetooth connected for smart brushing


5 cleaning modes, 2 intensity settings

62,000 strokes per minute

Choice of rechargeable or removable AAA battery


2 minute cycle with 30 second interval

13,000 strokes per minute

SmileTime Sonic Smile Electric Toothbrush

5 modes: Clean, white, polish, soft and sensitive

Smart timer: 2-minute brushing

Battery life: Up to one month

40,000 brush strokes per min

Large colour touch screen

Noise reduction technology

4 modes: clean, sensitive, massage and white

3.5 hours charging time and 35 days battery life

5 modes: morning, night, standard cleaning, whitening and gentle

2 Minutes Smart Timer and 30s Reminder

2.5 hours charging time with 180 days long standby
What is a sonic toothbrush?
A sonic toothbrush is any kind of electric toothbrush that relies on very fast movements to clean the teeth. We feel these movements as a vibration because they occur between 10,000 and 60,000 times per minute.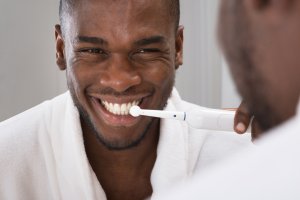 Sonic toothbrushes typically fall into one of two categories based on the movement they make: rotating-oscillating and side-to-side. These can be paired with a pulsing motion for more thorough cleaning. Oral-B sonic toothbrushes are an example of rotating-oscillating brushes, while Philips Sonicare brush heads use a side-to-side motion. Which is better? Although some research points towards rotating-oscillating (e.g. Oral-B) brushes providing a better clean, the reality is that both types will clean your teeth well if you use them correctly.
This means brushing twice a day, including once before bedtime; brushing for at least two minutes; using fluoride toothpaste, and flossing once a day as well. There's more on how to brush teeth properly in our separate guide.
We have a separate guide dedicated to Oral-B electric toothbrushes so we haven't included those here. Instead, we will focus on Sonicare toothbrush reviews and other sonic brushes which use a similar side-to-side vibrating motion.
Sonic vs ultrasonic toothbrushes
But what about ultrasonic toothbrushes? These use ultrasonic waves to break up plaque, rather than a physical brushing motion, with a much higher speed of around 1.5 million movements per second. This is sometimes combined with the more traditional sonic movements as well.
A quick online search will bring up a number of 'ultrasonic' toothbrushes which are simply incorrectly labelled. If they provide anything up to around 60,000 movements per minute, they are sonic rather than ultrasonic. At the time of writing, the Emmi-Dent Professional Toothbrush is the only truly ultrasonic toothbrush available on Amazon. Megasonex is another brand to look out for.
Since ultrasonic toothbrushes are really not a mainstream product in the UK, from this point we will just look at the best sonic toothbrushes available today.
Philips Sonicare Toothbrushes
Sonicare electric toothbrushes, made by health technology company Philips, are electric toothbrushes that combine two methods to brush teeth:
A high-speed brushing motion that scrubs away plaque
Sonic technology that pulses water between teeth and around the gumline to disrupt plaque beyond where the bristles actually reach
Sonicare toothbrushes are clinically tested and most models have built-in smart sensors to help you improve your brushing technique.
The best Sonicare toothbrushes have 62,000 brush movements per minute, which they claim gives you the equivalent of a whole month's worth of manual brushing in just two minutes. No, this doesn't mean that you only have to brush your teeth once a month if you have a Sonicare brush, it's just a bit of hyperbole on the part of Philips to really drive home the point.
Plus the majority of dentists would say that it's not so important what brush you use, the most important thing is that you brush twice a day, every day, and floss daily as well. Read about how to floss and the best products to use if it's something you've never quite got the hang of.
How to use a Sonicare toothbrush
If you've never used a Sonicare toothbrush before, the good news is it's not all that different to a manual toothbrush. It just does some of the hard work for you! We recommend you check the instructions to see whether you need to charge the brush before its first use, etc. But in terms of how to use a Sonicare toothbrush, here are the basic steps to follow:
Wet the bristles
Apply your toothpaste
Place bristles against teeth at a 45-degree angle towards the gum line
Press the power button
Applying light pressure, move the brush head slowly across your teeth
You don't need to scrub, the toothbrush will do this for you
Make sure you cover all surfaces of each tooth as you brush
Here's how it looks in practice:
Best Sonicare toothbrushes for 2022
The best sonic toothbrush for you will depend on a few factors, including your budget and the number of features you want.
We aren't going to cover all the different Sonicare models here, but we are going to look at some of the most up-to-date and popular Sonicare toothbrushes for 2021. These are roughly sorted according to their pricing and features, starting with the top-of-the-range Sonicare DiamondClean.
Philips Sonicare DiamondClean Smart
The DiamondClean Smart has all you could want in a premium toothbrush, and probably a whole lot more. Stand-out features include multiple brushing modes, automatic program selection and a modern charging glass. The brush's smart technology, paired with the Sonicare app, helps you track where you are brushing and – more importantly – where you are missing. Here's a full list of what the DiamondClean Smart has to offer:
3 smart sensors and an app to perfect your technique
62,000 movements/minute
5 cleaning modes and 3 intensities
4 different premium brush heads included
Premium brush heads automatically select the optimal mode and intensity
Smart ring which lights up to indicate too much pressure
Stylish charging glass
Deluxe USB charging travel case
Antibacterial mouth spray
Battery life: 2-3 weeks
Of course, this all comes at a cost. The main downside of the Sonicare DiamondClean Smart is the price tag – it's usually on sale for more than double the price of any of their other brushes (allowing for the usual discounts). This model comes without the charging case and extra brush heads for a slightly lower price.
So is it worth paying this much for a smart toothbrush with an app? A fair few Philips Sonicare reviews say the app is a bit of a gimmick, but others find it really helpful. Here's one DiamondClean reviewer explaining why:
"The build quality and attention to detail is next level. The performance of the brush feels so powerful but doesn't damage gums or hurt at all, they've somehow balanced a gentle clean with impressive power. Then for the app, it connected easily to the brush and was displaying real time data as you brush, turns out I had a few things to learn and at 32 years old that was a surprise, from things like moving the brush head around too quickly, applying too much pressure and even missing certain zones entirely. I'll say that eventually I probably won't use the app forever, but it is really useful for fixing old bad habits and getting into new good ones."
If you truly love Sonicare brushes and have the money to spend then you probably won't be disappointed by the DiamondClean Smart. But you could also check out the Oral-B Genius X which uses AI technology in a similar way but costs considerably less, or the Oral-B iO which is their newest high-tech model.
Philips also make the Sonicare DiamondClean (not Smart) which is still a premium brush but lacks many of the features which make the Smart so special. It does come in a wider range of colours, including pink and rose gold. If you enjoy having all of the different cleaning modes but don't need the app then consider this one. That said, the DiamondClean doesn't have a pressure sensor, which some of the cheaper brushes below do.
Philips Sonicare ProtectiveClean 6100
Next up, let's look at a more mid-range sonic toothbrush, the Sonicare ProtectiveClean 6100. With three cleaning modes and three intensities, you still get quite a lot of control over your brush. It also has a pressure sensor and BrushSync technology.
This brush doesn't have bluetooth connectivity or a USB charging case. You just get a standard charger stand in a colour to match your brush (it comes in black, pink and white).
The ProtectiveClean 6100 comes with two Optimal White brush heads, so it's designed to whiten your teeth as you brush. Pair with a whitening toothpaste for better results. But if you prefer another type of Sonicare head, you can easily switch to another kind (more details on these below).
Also worth a mention is the ProtectiveClean 5100, which differs only in that it has just one intensity setting, rather than three. It only offers a small saving on the price, so you may decide it's worth paying that bit more for the 6100 where you have more control over the power.
Philips Sonicare ProtectiveClean 4300
Probably the best value Sonicare toothbrush if you don't need too many bells and whistles is the ProtectiveClean 4300. It has all the basics to help you brush better: a pressure sensor, timer, 2 intensity settings, and the BrushSync technology. With brushing speeds up to 62,000 movements per minute, you get the power of the DiamondClean without the price tag.
On the downside, there's only one brushing mode and it just comes with one Optimal Plaque Defence brush head. You still get a travel case, but it doesn't double up as a charger. In terms of colours, you can choose from black, pink and blue.
One reviewer gives some useful insight into how this model compares to the DiamondCare:
"Bought to replace a diamondcare brush that I had for two years but took a few too many knocks, I never used the 6 different settings on the diamondcare and the intensity that this more basic model is the same as what the diamondcare provides just without the bells and whistles."
Philips One Toothbrush
The Philips One is the latest Sonicare toothbrush to hit the market. It is their most colourful toothbrush and is designed to be a step up from a manual toothbrush that is convenient, portable and simple-to-use. When you buy a Philips One toothbrush you have the option of either the rechargeable version or the battery-powered version.
While it is not their cheapest toothbrush, it is definitely not the most expensive and with its bright fun colour scheme, it will make you smile every time you use it!
It is slim, compact, easy to grip and comes in a range of different colours for you to choose from depending on whether you go for the battery or rechargeable variant. The colours of the battery variant include Miami (coral pink), Mango (yellow), Mint, and Midnight (dark blue). If you go for the rechargeable toothbrush the colour options are Shimmer, Shadow and Snow.
The Philips One is, as mentioned above, meant to be a step up from a manual toothbrush. It has only one cleaning mode, but it does pulse when it's time to change the area in your mouth that you are cleaning. When you buy this toothbrush it comes with either a built-in rechargeable battery and a USB-A to USB-C cable or a replaceable AAA battery depending on which variant you go for. It also comes with the following:
1 x Philips One electric toothbrush
1 x Philips One brush head
1 x Philips One travel case
1 x Information guide
There are some downsides to the Philips One, due to the fact that the bottom of the toothbrush is rounded, you cannot stand it up in the bathroom. This isn't a major issue and is easily resolved by keeping the toothbrush in its case or in any store-bought toothbrush holder.
The motor is also less powerful than other electric toothbrushes, but as this toothbrush is designed to be a step up from a manual toothbrush this is to be expected.
But, if you're looking for something in between a manual toothbrush and an electric toothbrush, this could be the toothbrush for you. You can easily take it wherever you go and the travel case helps make that easier by just snapping on. It's also fun looking and does the job so if you're interested in checking out Sonicare's latest toothbrush you can head over to Amazon to learn more!
Philips Sonicare EasyClean
The Sonicare EasyClean is the best Sonicare toothbrush if you're on a budget and just need one that turns on, brushes your teeth, and turns off again. It will also pulse every 30 seconds to remind you to move to a different quadrant of your mouth.
There is no pressure sensor, no additional cleaning modes, and no travel case. It offers 31,000 movements per minute, around half the power of the premium models, but still uses advanced Sonicare technology.
Of course, it's also one of the cheapest Sonicare models and could be a good place to start if you're trying out a sonic toothbrush for the first time and don't want to spend too much. That said, the ProtectiveClean 4300 (above) costs only a little more and is arguably much better value because of its additional features.
You'll find the DailyClean 2100 at a similar price and offering basically the same functions, but the handle of the DailyClean is slightly bulkier, which you may see as a good thing or a bad thing.
If your main interest is in finding a good value, cheap sonic toothbrush, you should probably look beyond Sonicare and check out the Oral-B Pro 2 2000 (which has two brushing modes and a pressure sensor for around the same price) or one of the other sonic toothbrushes reviewed below.
What is the best Sonicare toothbrush?
That's a lot to take in, and we haven't even got onto other sonic toothbrush brands yet! There is no one-size-fits-all answer for the best Sonicare toothbrush. The decision all comes down to what you are looking for in a toothbrush. Ask yourself these questions:
Do you want a low price, a high price, or a mid-range price?
Do you want something with a lot of modes?
Does style matter to you?
Will an app help you brush better?
Have a look at the following Sonicare toothbrush comparison table so you can figure out what may be the best model for you.
It's worth noting that all of these come with the standard Philips Sonicare warranty of 24 months, plus a 28-day satisfaction guarantee. Although they may be more expensive than some others we mention below, you know you are getting a high-quality product from a well-known brand.
Philips Sonicare toothbrush heads
If you thought the choice of Sonicare toothbrushes was confusing, wait until you see the range of Philips Sonicare heads to accompany them! They currently make seven different types of brush heads for adults (and one for kids).
You might have noticed that Sonicare brush head replacements are quite expensive compared to Oral-B and other brands. Some of those listed below have an RRP of around £13 per head! One of the reasons they cost so much is that they use BrushSync technology so the brush automatically knows which mode to use depending on the type of head you attach. It also reminds you when it's time to switch to a new head, although these features are only available on more advanced compatible Sonicare models. Even if your toothbrush isn't smart enough to remind you to change your brush head, they all feature special fade-away bristles to indicate when it's time to bin your current one.
Fortunately, you can usually pick up Sonicare replacement heads with a decent discount on Amazon, so we've included links to each type below. You will also see lots of cheaper 'Sonicare compatible' brush heads but you risk invalidating your toothbrush warranty if you use anything other than official Philips Sonicare heads.
Most of these are available in black or white to match your toothbrush, and in packs of 2, 4 or 8. They are compatible with all the Sonicare toothbrushes we featured here, but check compatibility if you have an older model.
One annoyance some people have with these heads is that they don't give you a way to distinguish whose is whose. Whereas Oral-B and some others have coloured bands to personalise the heads, Sonicare toothbrush heads all look the same.
Best of the rest: sonic toothbrush reviews
Obviously, Sonicare is not the only sonic toothbrush out there. In fact, there are many great brands on the market today, including some that send you replacement heads on subscription. Here's a brief summary of just some of the best alternatives to Sonicare.
SmileTime Sonic Smile Electric Toothbrush
SmileTime's Sonic Smile Electric Toothbrush features the latest sonic technology to help you have a clean and healthy mouth. With five different modes and up to 40,000 brush strokes per minute, this toothbrush will gently remove plaque, discolouration and bacteria while massaging the gums with DuPont Bristles.
The Sonic Smile Electric Toothbrush is simple to use with only one button power and mode selection and a 1-minute smart timer so you know how long to brush. Your teeth will never look or feel better.
Key features:
5 modes: Clean, white, polish, soft and sensitive
Smart timer: 2-minute brushing
Battery life: Up to one month
Bristles: DuPont Bristles, which gently massage gums and whiten teeth as they polish
Brush Strokes: 40,000 strokes/min
Easy to use: One button power and mode selection
Whats in the box?
1 x Sonic Smile Electric Toothbrush
1 x Wireless USB charger
1 x Charging base
2 x Replaceable brush heads
1 x Instructions manual
With the SmileTime Sonic Smile Electric Toothbrush, you can subscribe to replace your heads every 3 months and save 10%.
Oclean X Pro Elite toothbrush
If you like the idea of a smart sonic toothbrush but don't have the budget for the big names, give the Oclean X Pro Elite a try. Retailing at under £125, you get a lot of great features for the money, including:
A built-in touchscreen to control settings
4 brushing modes
32 intensity levels up to 42,000 strokes/minute
An app with 20 brushing plans to help you achieve your goals
A low-noise motor
35-day battery life
3.5 hour charging time
Although you can use the app to track your brushing and improve your technique, one cool feature of the Oclean X is that the built-in display instantly shows you your 'brushing blind spots' so you can go back over any bits you've missed without having to consult your phone.
"Great quality and really good cleaning results. I used to have Philips (a £100 version) and this is as good if not better. I love that you can set the brushing strength to almost nothing and start with gentle vibrations and build it up as you keep getting used to it," says one happy user.
Here's a short video to show how it works:
Oclean Flow toothbrush
Oclean has a few budget toothbrushes in its range of sonic toothbrushes, the latest one being the Oclean Flow. It's a classic style toothbrush with a fun wavy design on the handle that costs less than £60 for those not looking to spend a great deal of money. And, if you aren't looking for a sonic toothbrush with all the smart features and just want a simple, no-fuss option then the Flow could be a good choice for you. But, don't worry it still has a few great features, such as:
Pure Tone™ ultrasonic active noise reduction technology
5 modes: morning, night, standard cleaning, whitening and gentle
2 minutes Smart Timer and 30 second Reminder
38000 RPM Motor Cleaning Power
2.5 hours charging time
180 Days Long Standby
IPX7 Waterproof
If you want to know more about Oclean's range of electric toothbrushes, you can read our full review here.
Truthbrush Bamboo Sonic Electric Toothbrush Heads
If you want a sustainable replacement toothbrush head that is fully recyclable and made from bamboo, then Truthbrush's Bamboo Sonic Electric Toothbrush Heads are a perfect choice.
Truthbrush has been around since 2015, and they know what they're doing when it comes to oral care. Their bamboo toothbrush heads fit Philips Sonicare 9 series brush so no need to buy a new base. The models that they are compatible with include:
HX9003
HX9013
HX9112
HX9141
HX9172
HX9182
HX9332
HX9340
HX9342
HX9350
HX9352
HX9362
HX9363
Other 'recyclable' heads on the market are still plastic which can only be recycled once into a lower-grade product. Some other bamboo heads even contain a hidden plastic core.
Truthbrush Bamboo Toothbrush Heads are made of sustainably sourced bamboo with medium plant-based bristles, which means you won't have to worry about the impact of your toothbrush on the environment.
They're fully recyclable, vegan-friendly and come in 100% recyclable packaging. And, the company donates 1% of its profits to environmental non-profits that are creating positive change around the world.
Conclusion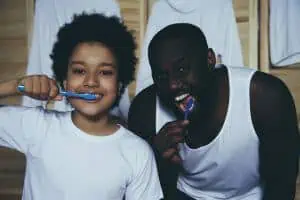 The best sonic toothbrush is not necessarily the most expensive. Market leaders Sonicare and Oral-B make some excellent brushes with advanced technology to help you see how to improve your technique. But if you don't have the budget for their high-tech toothbrushes, you can still get a great clean and improve your oral hygiene with a more basic version.
To decide which sonic toothbrush is right for you, begin by choosing your price range and deciding which features you'd like. If you're not into having all the fancy technology and features you may prefer Spotlight's no-fuss approach to getting a deep clean.
Ultimately, the important thing is that you keep up with proper brushing habits. You can achieve stellar oral health with either a manual or electric toothbrush. It's just up to you to decide whether you also want some extra features to help with your brushing.
FAQs
Are sonic electric toothbrushes really better?
Although you should be able to clean your teeth perfectly well with a manual brush, most of us struggle with the optimal technique recommended by dentists. Electric toothbrushes help make brushing more effective and added features like timers and apps help you ensure you're brushing evenly and for the right amount of time.
So ultimately, having a sonic electric toothbrush may well help you keep your teeth cleaner than a manual brush. If you're really unsure whether to make the switch, ask your dentist what they recommend based on your current oral health.
Can sonic toothbrushes damage teeth?
If used properly, a sonic toothbrush won't damage your teeth. Just like with any toothbrush, you should make sure that your toothbrush head has bristles that aren't too hard on your teeth and gums and you shouldn't apply too much pressure while brushing. Also replace your brush head every three months so that the bristles don't become too frayed.
Is Sonicare or Oral-B better?
There has been some research into which type of brush head does a better job, and rotating-oscillating ones like Oral-B often come out slightly ahead. However, the results aren't drastic.
Ultimately, both Sonicare and Oral-B will do a great job cleaning your teeth if you use them correctly. And both offer basic models and super ultra-luxe brushes. You could argue that Oral-B tend to offer better value when compared with Sonicare, but your choice may just come down to whether you prefer a rotating-oscillating motion (Oral-B) or back-and-forth brushing motion with sonic vibrations (Sonicare). Both will get the job done!
Sign up to receive the latest news and offers from Dentaly.org