Dental care in the UK isn't cheap, especially with a private dentist, but fortunately, there are various dental financing options that can help make it more affordable.
If you're wondering how you can afford the dental work you need, we're about to explain your options for dental finance in the UK. You might be able to lower the cost of your treatment by getting dental insurance or travelling abroad. There are also several ways to spread the cost into more manageable monthly payments.
Whether you want to get implants, braces or veneers on finance – or you need to pay for expensive restorative treatment – we hope this guide helps you make an informed decision.
How can I afford dental work?
Going to the dentist isn't cheap. Why? Dentists in the UK must train for at least five years and then undergo a further one or two years of supervised practice before they can practice independently. Any kind of specialisation requires further training.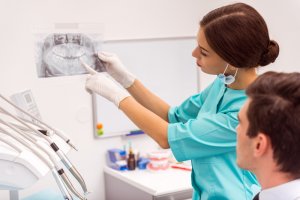 Of course, they must also purchase all the necessary equipment, employ staff, and cover the cost of running a clinic. So if you feel ripped off after sitting in the dentist's chair for half an hour, remember you're paying for much more than just one person's time.
But this is little consolation if you find yourself unable to afford the dental work you need or want. 36% of Brits say they have avoided visiting the dentist because of the cost, and that's not a good situation to be in.
Below we explain briefly how the NHS system works and which treatments are unlikely to be covered by the NHS. After that, we'll go through the different ways you can finance your dental work and make it more affordable.
What does the NHS cover?
The NHS dental system provides medically necessary dental care at subsidised rates. The maximum you'll pay for a single course of treatment is £282.80 in England, £203 in Wales and £384 in Scotland and Northern Ireland. Many treatments are cheaper than this.
Although these costs are usually much less than private dental charges, they can still be significant. If you need to get your teeth fixed but you have no money to pay for treatment, you might be entitled to free NHS care – check the eligibility details here.

The need for dental financing usually arises when either you can't find an NHS dentist or the work you want isn't covered by the NHS. Here are some notable (and expensive) exclusions which may have you searching for your dental financing options for private treatment:
Veneers on finance

Veneers, being a completely cosmetic treatment, are almost never provided by the NHS. If you want to get veneers to improve the appearance of your smile, you'll need to pay for private treatment.
Veneers can cost anywhere from £100 to £1,000 each, depending on the type, with porcelain veneers being the most expensive. If you want to fix several teeth or a whole jaw, you might need to get your veneers on finance.
Insurance rarely covers cosmetic veneers, but you might consider getting treatment abroad at a clinic that specialises in cosmetic treatments for overseas patients.
Braces on finance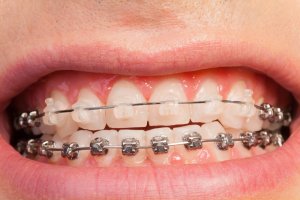 The NHS provides free braces for children who need them, but if you want braces as an adult you'll probably need to fund your own treatment. On the upside, this opens up your choices for better aesthetics, for example with Invisalign, clear braces or lingual braces. On the downside, it means you'll be paying thousands of pounds for your treatment.
Plenty of dentists offer orthodontic financing to help spread the cost, for example with 'pay monthly braces' programs. You may also find insurance policies that make some contribution towards orthodontic work.
If you only need mild cosmetic teeth straightening then you may be able to save money with at-home clear aligners, a type of removable braces. These allow you to complete your treatment without the expense and inconvenience of visiting a dentist, and most companies offer monthly payment plans.
Dental implant financing
By far the most expensive type of routine dental work is implants. With a price tag averaging £2,000 for a single implant in the UK, and some clinics charging much more, it's not surprising that many people need to explore dental implant finance options.
It is possible to get dental implants on the NHS, but there is very limited funding for these and strict eligibility criteria.
Some insurance policies make an allowance for implants, but this probably won't cover the full cost. You might choose to travel overseas for cheaper implants or get more affordable dentures while you save up for your treatment. A dental loan or payment plan, especially when combined with one of these other options, can make implants much more attainable.
It may also be possible to get free implant treatment at a dental school or as part of a clinical trial, but these opportunities are few and few between.
Dental insurance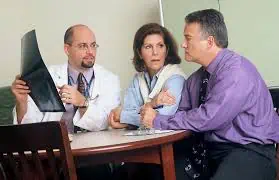 Many Brits don't realise the benefits of dental insurance because they assume the NHS will cover them for any dental treatment they need. But, as we've already mentioned, NHS dental care has its limitations and finding a dentist when you need one can be frustrating.
Dental insurance can help with the cost of dental work by giving you a way to pay your expenses (or at least a portion of them) in predictable monthly or annual payments. All policies have annual limits though, so don't expect your insurance to cover all your costs every time you see the dentist, especially if you have poor oral health and often need dental work.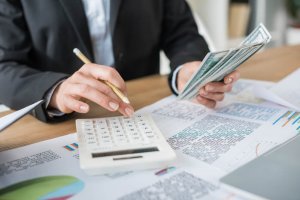 In addition, you can get benefits such as:
Emergency treatment cover
Worldwide accident cover
Oral cancer cover
Hospital stay allowance
It can be reassuring to know you have some financial protection in place should you find yourself in one of these situations.
When choosing a policy, you'll need to decide between an NHS-only policy and one which also covers private dentistry.
NHS-only cover
If you are happy seeing an NHS dentist, you can take out an NHS-only insurance policy which covers the cost of checkups and certain treatments. With some policies costing as little as £6 per month, this can be a convenient way to spread the cost of your dental care so that when you do need treatment, your out-of-pocket costs aren't so high.
Private cover
If you prefer the flexibility of seeing any dentist you choose, you'll need a private insurance plan. These come with higher premiums and typically cover between 50% and 80% of the cost of most treatments (excluding purely cosmetic work).
One benefit of seeing a private dentist is you'll have a choice of materials for things like fillings and crowns. Whereas an NHS dentist may only offer a metal filling or crown, with a private dentist you'll be able to get a white filling or porcelain crown and still claim for it on your insurance (up to your policy limits).
Some providers offer dental implant cover for an additional monthly premium. This is worth considering if you think you'll need to finance teeth implants in the near future.
Considerations
All dental insurance policies apply waiting periods to at least some types of treatment. If you already need urgent dental care, it's no good taking out a new insurance policy with a 3 month waiting period. Also, be aware that there are usually exclusions for pre-existing conditions and dental problems.
Insurance might not save you a lot of money on your dental care in the long run, and you may still need to look at dental financing for implants and other bigger treatments. However, it will make payments more manageable and offer some protection in emergency situations.
Read more about the different options and things to consider in our full guide to dental insurance in the UK.
Dental tourism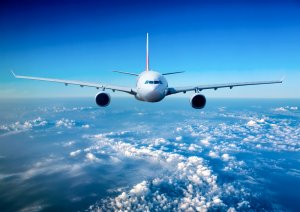 One way to save significantly on expensive treatments like implants, veneers and crowns is to travel overseas to a country where dentistry is cheaper. You may be wary of this idea at first, but countries like Hungary, Poland and Spain have well-developed dental tourism industries with world-class dental facilities offering prices 50-70% lower than in the UK.
Even if you just need a single implant, the combined cost of your flights, accommodation and treatment could be hundreds of pounds less than if you get the work in the UK. The more treatment you need, the greater the potential savings. And you could venture to somewhere like Thailand or Turkey and enjoy an exotic holiday while you're there.
Of course, you shouldn't just jump on a plane and visit the first clinic that offers you a good deal. It's important to carefully research your choices before getting affordable dental work overseas. To discover more about the best countries to visit and things to consider before you book, read our dental tourism guide or consider using a dental tourism service like Dentaly Go.
Getting third-party assistance with choosing a clinic can take a lot of the risk and worry out of the process. It's free to request a quote, and you'll only be referred to clinics that meet stringent quality standards.
Combined with dental financing from a loan or credit card, this option could enable you to get your dental treatment much sooner than you thought possible.
Dental payment plans
Many dental clinics offer their patients the option to pay for their treatment in instalments with a payment plan. This type of dental financing involves paying a certain amount up-front and then splitting the remainder into smaller monthly instalments.
Payment plans can be used to finance dental implants or other expensive prosthetic treatments. You might also consider this option if you need several fillings or root canals and can't afford the full cost up-front.
Choosing a provider
There are many companies that offer dental finance in the UK. In most cases, dentists have an agreement in place with one particular provider. You'll find that each provider has different terms and conditions, and some may have special offers like 0% interest or no sign-up fee.
Before taking out a payment plan with your dentist, be sure you understand:
Interest rates: How much interest will you be charged in total?
Admin fees: Is there a charge to apply or sign up for the plan?
Early/late repayment fees: Do any charges apply if you're late with a repayment or you want to pay off the finance sooner than planned?
Credit checks: Does the company run a credit check when you apply? If yes, are you likely to meet their criteria?
You can read more about all of these considerations and the different types of dental payment plan in our separate guide.
If you're not happy with the terms of the provider your dentist uses, you could look at other clinics in your area and see which providers they use. There are also some companies that offer dental financing that can be used at any dental clinic.
Alternatively, a personal loan or credit card lets you finance your dental treatment without restricting your choice of dentist.
A dental loan or credit card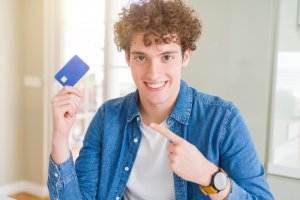 The final option to consider for dental financing is a loan or credit card. You apply for these just as you would with any other big purchase, like a car or a new kitchen.
You'll need to research different lenders to find a loan or credit card that suits your financial situation.
Paying for dental work with a credit card gives you the flexibility to make repayments as and when it suits you. However, credit card interest rates can be very high and if you only repay the minimum amount each month it will end up costing you an awful lot. Some cards have an introductory 0% interest rate, which is a good option if you're confident you can repay the full amount before the special offer ends.
With a dental loan, you borrow the money from a lender and use it to pay your dentist in full. You might get a small discount for paying in cash up-front; it's worth asking.
Interest rates on loans vary considerably depending on the amount you borrow, how long for, and what your credit rating is like. A personal loan may or may not be more cost-effective than a payment plan, so take the time to compare your financing options.
Our separate article on dental loans and credit cards explains more about these options and how to find a good deal for your dental finance in the UK.

Summary of dental finance options
When you need to make dental work more affordable, there are two main ways to go about it.
First, you can reduce your costs with a good dental insurance policy or by getting dental work overseas.
Second, you can take out a payment plan or dental loan, or pay with a credit card, to break the treatment cost down into smaller repayments. Then, you pay monthly for your dental work after having it done.
You may even be able to combine these two strategies, especially if you want to finance more expensive treatments like veneers and dental implants.
Get a free quote for dental treatment abroad
If you are interested in knowing more about the average dental prices in the UK, read our full report.
FAQs
Can I get dental finance with no credit check in the UK?
Yes, there are certainly options available if you don't want to have a credit check. Speak to a few dentists near you to see what type of finance they offer and what the application process involves.
Where can I get dental implant financing?
Most implant dentists have some financing options available. If you don't want to arrange finance through your dentist you can also look at a personal loan or use a credit card to pay for implants.
Can I get dental implant financing with bad credit in the UK?
Yes, even if you have bad credit there are ways you can finance teeth implants. It's best to check with your dentist, or others in your area, since financing is usually arranged directly through them.
How do I find a pay-monthly dentist?
Most dental practices offer some kind of dental financing for patients who can't pay for their treatment in full up-front. Call around some local dentists to enquire about their payment options.
Sign up to receive the latest news and offers from Dentaly.org