Looking to switch to the best natural mouthwash possible? With all sorts of options to choose from, it can be an overwhelming task to decide which mouthwash is right for you. That's why we have put together this handy list of the top natural mouthwashes in the UK. We'll be touching on different categories such as: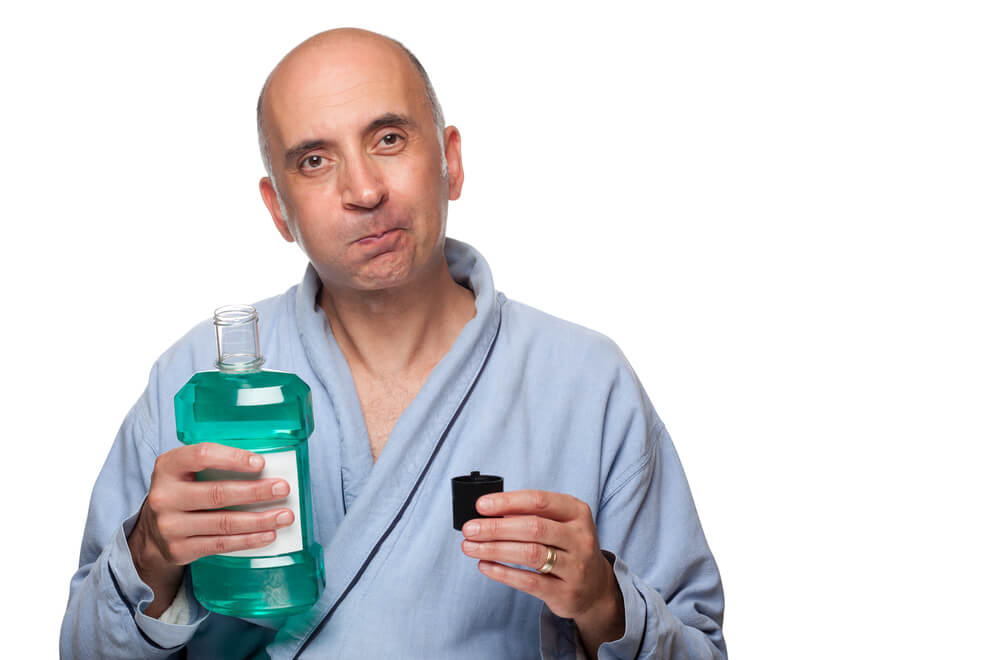 Organic natural mouthwash
Vegan mouthwash
Best natural mouthwash for gum disease
Mouthwash with special ingredients
Best natural mouthwash for sensitive teeth
Hopefully, by the end of this article, you'll know exactly what to look for in the world of natural mouthwash and which one is best for your oral hygiene.
Briefly before we get started, let's take a quick look at how and when to use mouthwash, and why you might want to switch to a natural one.
Types of natural mouthwashes
Many people have questions about how often and when they should rinse with mouthwash. Basically, mouthwash (also called mouth rinse) is a method of cleaning that gives you another chance to get between teeth apart from brushing and flossing.
According to the Oral Health Foundation, there are two types of mouthwash: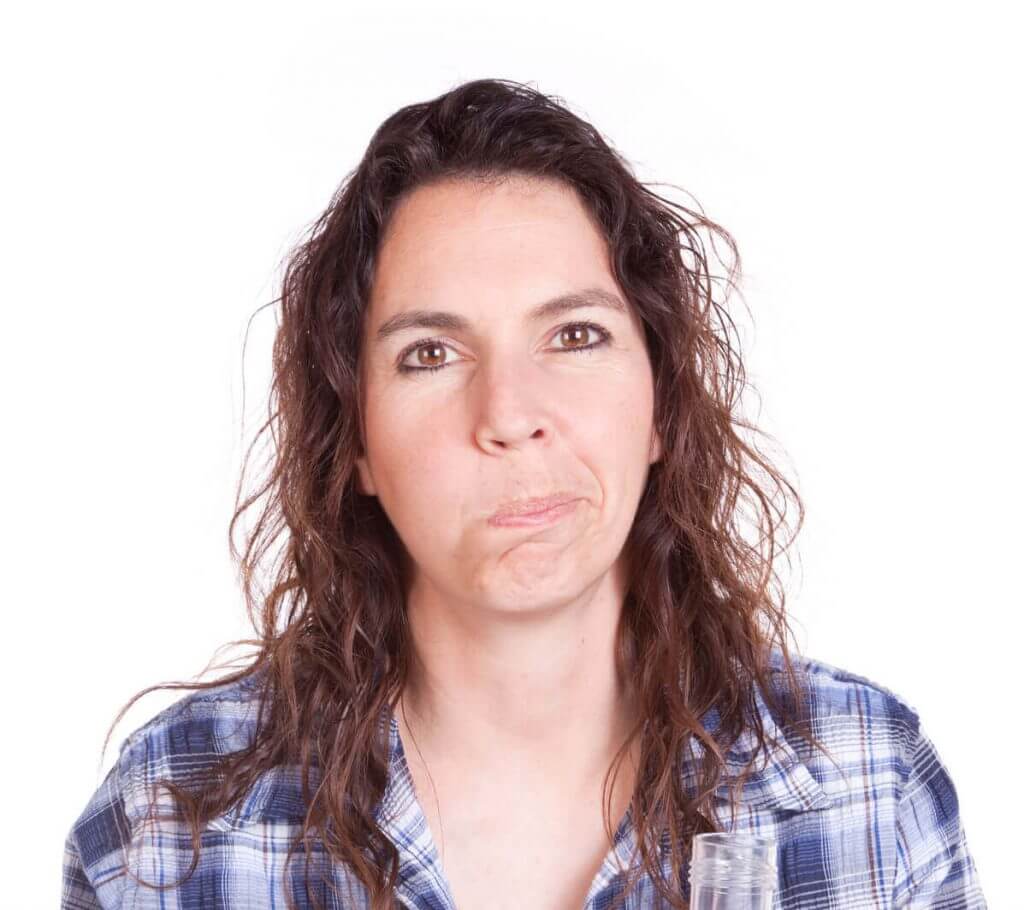 Treatment mouthwash includes active ingredients meant to kill bacteria and help treat gum disease. Some also contain fluoride to help against cavities and reduce tooth decay by strengthening enamel.
Cosmetic mouthwash is basically only meant to freshen your breath but doesn't contain anything that will contribute to better dental health.
One of the main advantages of using a mouth rinse is that the treatment ingredients reach the space between your teeth that brushing and flossing may not. And, they can help with decay or strengthen the enamel in addition to freshening your breath.
Cosmetic mouthwash doesn't really do much, so if you want anything more than fresh breath, make sure you look for active treatment ingredients.
Ask a hygienist!
brushing and flossing. Certain ones can be recommended by your dentist when you have specific issues like tooth sensitivity, gum bleeding, swollen gums or advanced gum disease.
Although mouthwashes alone cannot treat these conditions, a combination of dental treatment, good at-home oral hygiene regimen with the use of mouthwash can go a long way in restoring dental health.
Mouthwashes can be chemical-based, contain essential oils, and have natural elements in their composition. Some traditional mouthwashes can contain small concentrations of alcohol which people may be allergic to or dislike the taste. Natural alternatives can be considered in these cases.
The market is flooded with a lot of products that can help maintain good oral hygiene, but it is imperative to check with your dentist/hygienist which is best for your needs.
Swish to a better smile but don't forget to brush and floss!
Dr Asha Ramesh
What's the best way to use natural mouthwash?
Whether you're using an all-natural mouthwash or a regular mouthwash, the method is the same: swill it around your mouth for at least 30 seconds. You can do this once every few days or more. Some mouthwashes may require you to dilute with water prior to usage and it is based on manufacturer as well as dentist's recommendations. 
The important thing to remember is that you shouldn't use it right after brushing your teeth! Your teeth still benefit from residual toothpaste after brushing, and you don't want to lose that effect.
A great time to use a mouth rinse if possible is after lunch. Most people don't brush or floss in the middle of the day, but a rinse with mouthwash can freshen your breath and give you the health benefits you're looking for.
Have a look at this instructional video on how to use a mouth rinse.
Best natural mouthwash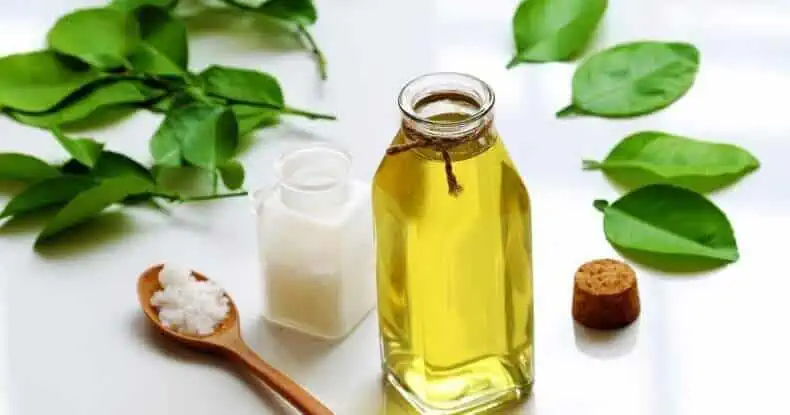 There are several reasons why someone may look for a natural mouthwash. One of the most common reasons for seeking an alternative mouthwash is a fluoride allergy. However, many people avoid fluoride even though they aren't allergic.
Beyond that, natural mouthwash can offer some ingredients that aren't common in standard rinses, such as tea tree oil, aloe vera, clove, or even coconut oil.
Some of the best natural mouthwashes are also 100% organic. Some are vegan, with absolutely no animal testing done during research and development.
Finally, some people like natural mouth rinse because they want to avoid excess waste. Many of them actually choose to make their own homemade mouthwash or rinse their mouths with hydrogen peroxide mouthwash. For now, we're just going to focus on what you can find on the market today.
So without further ado, let's take a look at a few of our favourite natural mouthwashes.
The best natural mouthwash for gum disease
If you're looking for a natural antibacterial mouthwash, our first choice has to be The Natural Dentist Mouthwash. This has something for almost anyone looking for a natural mouth rinse and various flavours such as orange zest, clean mint, and peppermint.
The Natural Dentist mouthwash ingredients include aloe vera, cinnamon oil, grapefruit seed, echinacea, and more. It is also non-fluoride, alcohol-free and SLS-free
The Natural Dentist Mouthwash
When it comes to how to naturally fight bleeding gums, gingivitis and keep your breath fresh, The Natural Dentist is a really safe bet for your next mouthwash. The Natural Dentist Healthy Gums mouthwash is, in our opinion, the best natural mouthwash for gingivitis. It comes in the orange zest flavour and includes aloe vera in the ingredients.
The Natural Dentist also do a natural antiseptic mouthwash that comes in a cool mint flavour. This antiseptic rinse helps to fight bad breath, kill infection, clean your teeth, and keep your breath fresh. It is also sugar-free, alcohol-free and has no added artificial colours or flavours.
The Natural Dentist Mouthwash reviews
I started to develop periodontitis, and my hygienist requested to see me every four months. After I used this mouth rinse for a few weeks, my hygienist said my gum had improved a lot, and that she only needed to see me every six months.

I really like that it has no alcohol, which I cannot stand. After the rinsing, it leaves my mouth feeling nice and clean. And my gum doesn't bother me anymore.

-Jon Riley, Amazon Review
This review is on The Natural Dentist Healthy Breath Mouthwash. Jon seems to be pleased with the fact that his gum disease has improved after using the mouthwash, and as a bonus loves the fact it is alcohol-free!
This is one of the best mouthwashes I have come across for bleeding gums. Very nice flavour and works very quickly. Does not stain the teeth like some other mouthwashes on the market.

Miss G Talbott, Amazon Review
This 5 star Amazon review is on The Natural Dentist Healthy Gums Antigingivitis Mouthwash in Orange Zest flavour.
Where to buy Natural Dentist Mouthwash
It is possible to buy The Natural Dentist Mouthwash in some high street shops, but it's not guaranteed to be in stock. It is much easier to buy from an online retailer, like Amazon, and get your mouthwash delivered with no fuss!
Best natural mouthwash for sensitive teeth
SPLAT Sensitive Mouthwash is definitely a top contender if your main concern is finding a natural mouthwash for sensitive teeth.
They do have a few different options to consider depending on your needs, and what flavours you prefer:
Citrus Fresh
Sensitive
Super White
Well Gum
Their mouthwash for sensitive teeth is great for anyone looking to reduce the hypersensitivity of teeth. It also helps to strengthen enamel and reduce tooth decay and dental plaque. The added potassium ions promote gum health and make this the best natural mouthwash for receding gums.
Made by a family-owned business that aims to provide healthy dental care solutions, Splat is an environmentally friendly company, that has maintained a CO2-neutral program for over 5 years. They even help to plant trees around the world!
Best vegan mouthwash
For a trusted company that uses zero animal products and never uses animals for testing, check out Spotlight Oral Care. Their Mouthwash for Decay is just one of many vegan oral hygiene products they offer, and it's definitely a worthy member of their family.
They also offer Mouthwash for Whitening which is also vegan but contains hydrogen peroxide as the active whitening ingredient. All of their mouth rinses are alcohol-free, cruelty-free, and eco-friendly, but they do contain fluoride.
The flavour of the two options is a lovely fresh mint that, looking at the reviews, people seem to love. Basically, you have the option between mouthwash for teeth whitening, or mouthwash for decay, depending on your needs.
Of course, one thing that is common across all of Spotlight Oral Care's products is that they are all 100% vegan.
Best alcohol-free mouthwash
Colgate Plax natural fresh mouthwash is an alcohol-free mouthwash that still contains fluoride for cavity protection. This mouthwash has been proven to fight bacteria, and protect from plaque. The ingredients include 100% natural tea and lemon extracts.
Best natural mouthwash for whitening
If you're looking for a natural way to whiten your teeth, you've probably heard of activated charcoal. Made by another popular brand of natural mouthwash, Ecodenta mouthwash with activated charcoal offers a natural way to fight gingivitis and periodontal disease while also whitening your teeth.
Importantly, just because it has charcoal doesn't mean it falls short in other standards of natural mouthwash. Ecodenta with activated charcoal also benefits from these features:
Fluoride-free
SLS-free
No artificial dyes or flavour
Alcohol-free
Contains oak charcoal, mint essential oil, and salts
100% vegan
Put all those together, plus the added benefit of whitening without any potentially harmful chemicals like hydrogen peroxide, and you get a natural mouth rinse powerhouse.
Best natural mouthwash for kids
Ecodenta doesn't just make a natural whitening mouthwash. In fact, they have a whole line of popular natural mouthwashes worth checking out, including their kids' mouthwash.
This is for concerned parents who want a natural mouthwash for kids to add to their children's oral hygiene routine. And, to make things a little more exciting for children, Ecodent has a mouth foam rather than a mouthwash.
This mouth foam is vegan, fluoride-free, and has no artificial sweeteners or flavours. It meets all the important criteria for a natural mouthwash. Most importantly, it comes in a kid-friendly minty melon flavour!
Mouth rinse with other special ingredients
Now that you've seen our top picks, maybe there's a specific ingredient you're looking for that you haven't seen yet. So it's worth mentioning a couple more mouthwashes with ingredients that aren't always easy to find.
If you want tea tree oil in your mouthwash, look no further than the Desert Essence natural refreshing tea tree oil mouthwash, which contains Pure Australian Eco-Harvest® Tea Tree Oil, Chamomile and Myrrh.
This mouthwash is alcohol-free and sugar-free and contains a lot of botanical extracts. The Chamomile, Myrrh and Aloe provide relief for sore and irritated gums and the Australian Eco-Harvest® Tea Tree Oil and Zinc Citrate help to fight plaque, bacteria and sugar acids.
If you're looking for a spicier flavour try JASON natural mouthwash, which contains tea tree oil and aloe vera, as well as clove and cinnamon to help fight against bad breath. That being said, we would consider this to be more of a cosmetic mouth rinse.
Another notable option is the Georganics Organic Whitening Oil Pulling Mouthwash. This one is also SLS and fluoride-free. What sets it apart is that it contains aloe vera and coconut oil.
If you are looking for a quality, natural mouthwash that includes those two ingredients (and aren't that excited about activated charcoal) then this is the Georganics mouthwash for you.
Finally, Dr Brite offers an alternative to mouthwash in the form of gentle oral sprays. These sprays get rid of bad breath while they soothe and clean with natural ingredients like activated charcoal, organic aloe and organic mint!
Here's a table comparing all the mouthwashes we've looked at:
The Natural Dentist Mouthwash

Fluoride and SLS free; vegan

Splat Sensitive Mouthwash

Mouthwash with clove and aloe

Colgate Plax Natural Fresh

Spotlight Mouthwash for Decay

Ecodenta Whitening Mouthwash

ECODENTA Minty Melon Kids Mouthfoam

Desert Essence Natural Refreshing
Tea-Tree Oil Mouthwash

Mouthwash with tea-tree oil

Georganics Oil Pulling Mouthwash

Mouthwash with aloe and coconut oil

Dr. Brite Breath Freshener Berrylicious Mouth Spray with Vitamin C
Conclusion
Dentists won't usually stress using mouthwash as much as brushing or flossing. Nonetheless, it constitutes an important part of a good oral hygiene routine. There are a lot of options out there, but whatever your preferences there will be a type of mouth rinse to suit your needs.
If you want a natural mouthwash with maximum effectiveness consider one with ingredients that treat and prevent periodontal disease, and not just bad breath.
Though there are lots of appropriate times to use mouthwash, we want to remind you that it's not ideal to rinse your mouth out immediately after brushing. Residual toothpaste will continue to clean and strengthen your teeth for some time after you brush your teeth, and you shouldn't cut that short!
Instead, wait 30 minutes or find another time that fits into your schedule, like right after lunch.
FAQs
How can I get rid of gingivitis naturally?
It may not come as a surprise, but the best and most natural way to get rid of gingivitis is frequent tartar removal. You can do this by brushing your teeth twice (and flossing once) every day. Most people's routines often involve lots of plastics and synthetic chemicals, but these can be avoided by using organic toothbrushes and natural toothpaste.
Is fluoride really dangerous?
Many people are wary of fluoride and try to avoid it at all costs, but not always for the right reason. Fluoride can be quite dangerous to those with an allergy but is otherwise quite safe.
Fluoride shouldn't be ingested in high concentrations, but many cities around the world are known to treat their drinking water with fluoride. This has never been shown to negatively affect the health of their residents, but it can have a negative impact on teeth as excess fluoride can cause 'fluorosis' of teeth.
Can I swallow a natural mouthwash?
Although there are lots of different kinds of mouthwash with different ingredients, your best policy would definitely be to never swallow mouthwash, no matter what.
Certain chemicals in mouthwash, both natural and synthetic, are helpful to your teeth but can be harmful if swallowed. For example, tea tree oil is a popular ingredient in natural mouthwash but is toxic when ingested.