Dental treatment in Warsaw, Poland can be an excellent decision, especially if you have trouble with your oral health. Currently, NHS waiting lists are long, private care prices are high and in many cases, there isn't an affordable and appealing solution.
Warsaw, in particular, offers an excellent quality of service, education and regulation of dentists – these are some of the key benefits when choosing Poland as your destination for dental treatment.
If this sounds like a good choice for you and you want to know more, this article will answer the following questions about dental treatment in Warsaw:
Why visit a dentist in Warsaw?
What is the quality of care like?
How much does dental treatment in Warsaw cost?
Where are the best places to visit in Warsaw while you're there?
There's no better time than now to consider travelling to Warsaw for dental treatment. Here are just some of the reasons why you should make Warsaw your next dental tourism destination!

Why visit a dentist in Warsaw?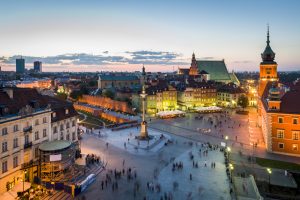 There are a lot of reasons to visit a dentist in Warsaw, the main one being that most dental treatments there cost less than half the price of those in the UK because of lower overheads and lower wages.
This means that getting treatment such as root canal work, dental implants, crowns, or even just a simple tooth extraction will be cheaper than you would pay back home.
It is true that there are many dental services offered at low prices through the NHS in the UK, but waiting lists can be up to three months or more for an appointment. Even when you do get an appointment, not all treatments are available on the NHS, and treatment options are limited.
If you choose to pay for private care in the UK it can be very expensive, which is why it is worth looking into dental tourism and travelling to places like Warsaw where you can save 50-70% on dental treatments.
Popular dental treatments in Warsaw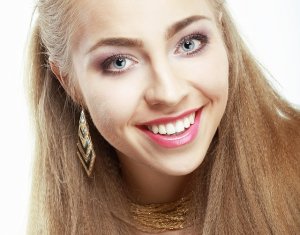 Some of the more popular treatments that people travel to Warsaw for include cosmetic dental treatments and restorative dental treatments.
Cosmetic dentistry is very popular because it can help people with their self-esteem and give them beautiful smiles. Procedures can include veneers, teeth whitening, and dental contouring.
Restorative dentistry is often a necessary treatment for patients who have experienced tooth decay or other forms of dental damage. Many dentists in Warsaw are skilled in both types of treatment, which makes them an ideal choice for those seeking care abroad.
Patients looking for long-term solutions may be interested in dental implants or All-on-4 full-mouth implants, which are very common dental procedures in Warsaw.
How much do dental treatments cost in Warsaw?
The cost of dental treatment in Warsaw is around a third of what you would expect to pay in the UK. This means that it is very affordable to get your teeth fixed in Poland.
There are a few reasons that dentistry is much cheaper in Poland than in most other countries, including:
Inexpensive material and supplies: Polish dentists purchase their materials from suppliers who can offer them at a lower price due to lower production costs.
Warsaw dentist salaries are low when compared with other European countries.
Cheaper overhead costs such as rent and bills.
The following table is a summary of approximate dental treatment costs that you can expect to pay in Warsaw:
Dental treatment in Warsaw

Dental treatment in the UK

Insurance not included. All prices are indicative.
If you'd like to get a quote for the treatment you need, but you don't know where to start, it can be helpful to use a service like Dentaly Go. They have researched some of the best dental clinics in terms of price and quality, and they can arrange free quotations for the work you need. Just fill in a few details below to get started.
Where are the best places to visit in Warsaw?
Besides dental treatment, there are many more reasons why you should consider travelling to Warsaw. Not only is it one of Europe's most historic cities, but it also has stunning architecture and a wide variety of attractions.
During your stay, you can take a walking tour in and around Castle Square, visit one of Poland's most renowned museums, or try some authentic Polish cuisine like pierogi, borscht or bigos.
There are also plenty of parks, gardens, art galleries and concert venues worth visiting when you're not getting dental treatment abroad. Local food tastes great too!
If you want to know a little bit more about Warsaw before you decide to visit, watch the following travel guide:
What is the transport like in Warsaw?
Your visit will begin once you arrive at Poland's national airport—Warsaw Chopin Airport—where you'll be able to pick up a hire car to drive yourself and your family around. Alternatively, taxi services are also available but these may cost more than hiring a car.
If you're not renting a car then it's best to rely on public transport. Warsaw's transportation system can take you just about anywhere with its extensive bus and tram system.
Buses operate from 5 am to 11 pm, while night buses are available twice every hour after 11 pm on most routes.
The dental clinic that you are getting treatment with may also help to arrange transport to and from the airport, and between the clinic and your accommodation.
Accommodation in Warsaw
When it comes to accommodation options in Warsaw there are plenty of options ranging from hotels, bed and breakfasts, and AirBandBs. There is a wide range of choices available so you can find accommodation that suits your budget.
There are also some excellent hostels in Warsaw, perfect for those with limited funds but who still want to enjoy all of their time in the city before returning home with healthy teeth.
If possible try and book somewhere close to the dental clinic where you are receiving your treatment. That way you don't have to worry about travelling to and from your appointments.
Your dental clinic will most likely be able to suggest accommodation near the clinic. They may even be able to get a discounted rate at certain hotels, and some clinics may even provide accommodation!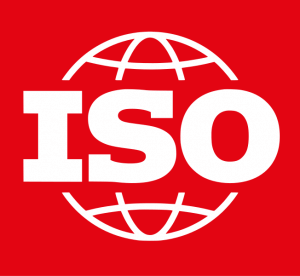 Quality, education and dental regulations
The quality of dental care in Poland is highly comparable to the UK, and regulations are strict. To become a qualified dentist in Poland, one must go through five years of studies at university before taking up an internship for 12 months. They may only perform treatments under supervision during this period.
Polish dentists are not regulated by the government, instead, regulation is handled by the Polish Chamber of Physicians and Dentists. All reputable Polish dentists ought to have registration with the Polish Chamber of Physicians and Dentists, which you can verify by contacting them.
As there are no governmental regulations, you should make sure that the clinic of your choice is certified by ISO 9001 (International Organization for Standardisation) and International Quality Monitoring Centre. You can also check if they are accredited by any of the other international standards.
Conclusion
Travelling to get dental treatment in Warsaw is popular for those coming from the UK and other nearby European countries. While it might seem a bit daunting, there are many reasons why you may want to consider it.
Warsaw is very close to the UK, so flying over is easy – just a short flight away. Secondly, dentists in Poland are renowned worldwide and they are highly qualified with decades of experience – they have undergone rigorous training within their profession.
Dentists in Warsaw have all the modern equipment and expertise that you will find in any top-level UK clinic, but with lower prices and higher quality care. If you are looking for high-quality and low-cost dentistry abroad then this is definitely the place to come.
Warsaw itself has everything you need from a country that knows how to treat its tourists, with plenty of world-famous architecture, beautiful countryside and a warm, welcoming culture.
So, if you are thinking of travelling abroad for dental treatment, then don't hesitate to visit Warsaw. For other options in Poland, you can also read our guide about getting dental treatment in Krakow.
Remember, if you'd like some help selecting a reputable dental clinic that is experienced with the treatment you need, you can use a service like Dentaly Go. All the dentists they recommend meet strict quality criteria and are used to treating patients from the UK.
Get a free quote for your treatment abroad
Sign up to receive the latest news and offers from Dentaly.org