If you're looking for affordable dental clinics, Izmir in Turkey is a popular option. In the UK, dentistry can get expensive quickly, but treatments such as dental implants in Izmir (and other parts of Turkey) will be much kinder on your wallet.
Dental tourism has become much more accessible in recent years. Millions of Brits visit Turkey each year, and receiving dental treatment in Izmir not only offers great value for money but you'll be visiting a popular tourist destination too.
Going to the dentist can be a scary experience for a lot of us. Add to that going to a foreign country and you might start to be really worried. Here, we're going to help put any fears to rest and help you figure out:
What you can expect to pay for dental implants and other work in Izmir
How to know that you're getting the best standard of dental care
Why visiting a dental clinic in Izmir might be right for you
How to choose a dentist that can treat your dental needs
What you need to prepare before you go for your dental holiday in Izmir
All of this will be covered in this article. If you'd like to get a free quote for your dental work in Izmir, Turkey, just click the button below to get started.
Get a free quotation for dental treatment in Izmir
Why get dental implants in Izmir?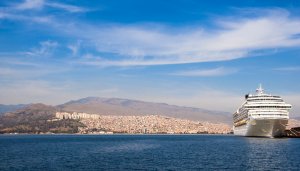 Getting dental treatment such as dental implants in Izmir offers a number of benefits. Not only are the costs significantly lower than in other countries, but the quality of care is also top-notch.
Izmir is home to skilled and experienced dentists who use the latest technology to ensure the success of your dental implant procedure.
Additionally, the city is a popular tourist destination, so you can combine your dental treatment with a holiday and explore the beautiful beaches and historical landmarks.
Overall, getting dental implants in Izmir is a cost-effective and convenient way to restore your smile and improve your oral health. Let's take a closer look at some of the top reasons why visiting a dentist in Izmir could be a good choice for you, starting with the price.
You can also check out our article on getting All-on-8 dental implants in Turkey or All-on-6 dental implants in Turkey — another way to save on teeth replacement.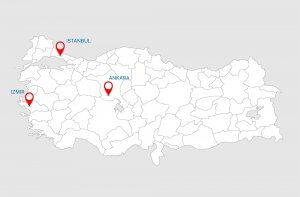 Where is the cheapest place to get dental implants?
Having dental work done in the UK can be expensive; anything that isn't essential won't be covered by the NHS. Choosing a dental clinic in Izmir can take away some of the financial burdens. Surprisingly, even when you add in flight and hotel costs, lots of treatments work out to be cheaper than at your local dentist.
Here is a general guide to the prices that you can expect to pay for some of the most common dental treatments, including dental implants, in Izmir:
When you compare these costs with private treatment in the UK, it's easy to see how much money can be saved by visiting dental clinics in Izmir.
With direct flights from lots of UK airports, it's easy to get there and – even when you add in hotel and flight costs – there's the potential to save hundreds of pounds.
For a more accurate quotation for your dental work, you'll need to submit some details to your preferred clinics. If you're unsure how to access the best dental clinics in Izmir, you can use this service from Dentaly Go.
Just fill in a few details below and a friendly Patient Coordinator will be in touch about recommended dentists in Izmir that meet the highest quality standards.
Make a holiday out of your dental trip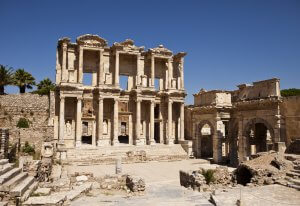 Izmir can offer you more than just great value dentistry. Along with getting your dental work in Izmir, you can take the chance to explore a beautiful, ancient city.
Compared to visiting a dentist in Istanbul, Izmir is quieter, more relaxed and has fewer tourists around. Ruins of old empires abound, such as Izmir Agora and Ephesus, with links to the old silk routes of hundreds of years ago.
If you need to get some relaxation before your treatment, there are natural hot springs at Hierapolis and Pamukkale, perfect for a long and relaxing soak.
There are luscious beaches less than an hour outside of Izmir too, so if you land a few days before your appointment, or need to wait a few days for your Turkey veneers to be made, you can go and get the sand between your toes. You can also visit a dentist in Marmaris, Kusadasi or Antalya for a seaside dental holiday.
To see more about what Izmir has to offer you, check out this video:
What is the standard of dental care in Izmir?
Usually, high prices mean better quality, but with international dentistry that isn't necessarily so. The dental work in Izmir is of a very high standard, so why is it so cheap?
In Turkey, the cost of living is a lot lower. This means their rent is cheaper and the dentist and their staff don't need as high a salary as back in the UK. It also helps that the exchange rate from pounds to lira is pretty good.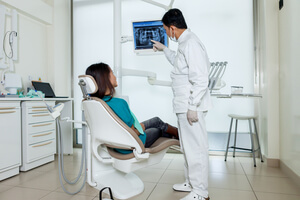 Every dentist in Turkey is regulated by the Turkish Dental Association. This is the first thing to check with any dentist you are considering using. It's OK to contact the Turkish Dental Association directly; a good dentist will be happy for you to see that they are registered.
Aside from that, you can ask your potential dental clinic in Izmir for any other accreditations or bodies that they are members of. Great dentists will be active in the dental community and will want you to know about it!
Continuing education is another really useful way to know that you're considering a good dentist. Whether you want dental implants in Izmir or the UK, you should ask your dentist about the ongoing training that they do.
How to choose a dental clinic in Izmir
Choosing a dentist is always a challenge, and the right one for you will depend on what you need to have done. There are lots of places to go for dental treatment in Izmir, but not all of them speak English, so this should help you narrow things down a little!
When you start to look for dentists in Izmir, it will be useful to have an idea of what treatment you are going to need. Once you know what needs doing, you can look for dentists that specialise in your treatment area.
Some key questions to ask when looking for a dental clinic in Izmir are:
Can the dentist and support staff speak good English?
Does the clinic have partner clinics in the UK? (this can make aftercare a little simpler)
Is your dental work guaranteed if something were to go wrong?
What are the full costs that you will need to pay, including extras such as sedation?
Dentaly Go is a service that takes the hassle out of this decision process. They have hand-picked some of the best dental clinics in Turkey, including Izmir, based on their high standards and reasonable prices for dental tourism. It's free to receive a quotation for your treatment from these clinics, just click below to get started.
Request a free quotation
We recommend you only make an appointment with a clinic you feel happy with. Asking questions is perfectly fine; clinics are used to answering questions from overseas patients who are considering treatment.
Our main guide to dental tourism has lots more information about how to choose a clinic and prepare for your trip.
After you've chosen your clinic
Once you know which dental clinic you are going to in Izmir, it's time to plan your trip. Just like any holiday, there are lots of things to consider.
Where should you book accommodation for your dental holiday in Izmir?
If you book your dental treatment with a dentist in Izmir, Turkey, through a dental travel agent, they will normally take care of your transfers and accommodation as well. Your chosen clinic may also have arrangements with local hotels to offer special rates to their patients.
If you choose to book your own accommodation, there are some things to consider:
How close to the dental clinic is it?
Is it easy to get public transport in the area?
Can a taxi easily pull up to the front door?
Prices range from £10 for a basic room in a backpacker hostel, up to more than £200 for five-star luxury. There are plenty of options in between, too. Check the location of your clinic compared to the hotel you are looking at. You don't want to be travelling halfway across Izmir after your implant procedure.
Money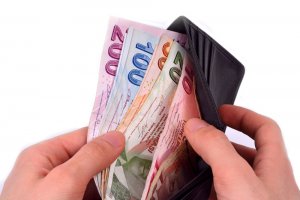 Whether you plan to pay your dental bill by cash or card, it's a good idea to research the associated costs beforehand. You can change your cash to Turkish lira before you go on your trip, although carrying a large amount of cash around with you may not be the best idea.
Debit and credit card payments are available at a lot of dentists; check before you travel whether your chosen clinic does take cards and what charges they apply. Your bank will normally charge for transactions in a foreign currency so this is something else you might want to calculate when making your decision.
Getting around
Izmir is a transport hub in Turkey so it's pretty well connected. There are plenty of local buses and a tram system. A metro train system is being built, with one line already completed, so this might be a consideration when you're choosing your dental clinic in Izmir.
Although Uber doesn't operate in Izmir, there are plenty of local taxi companies. If you need to take a taxi to and from your dental appointment, you can ask the dentist's office to help you make a booking.
That may not be necessary though, as the best dental clinics in Izmir offer free airport transfers and transport for their patients to get to and from appointments.
Reviews
Another step you can take to mentally prepare you for your dental work in Izmir is to read some reviews of the dentist you have chosen, or of others in the city.
Reading the experiences of other people will not only give you some assurance and advice about the trip you're planning, but it will also give you a good idea about how satisfied people have been with your dentist.
You can also ask the clinic for pictures of their previous implant, veneer, and whitening clients so that you can understand what you are getting. Be cautious about testimonials that the clinic provides directly, they are useful but you should look for independent reviews too.

Conclusion
When you see the price of private dental treatment in the UK, you might need a holiday to recover from the shock! By choosing to get your dental implants in Izmir, Turkey, or indeed any other dental treatment, you can combine improving your smile with taking a holiday.
The city is a great tourist destination. Direct flights from the UK make it convenient, and its beaches and historic sites mean you'll be able to keep busy.
The standard of dentistry is high in Izmir, as with the rest of Turkey, but make sure you do your research to make the best choice. You can get great value by getting your dental work in Izmir: high quality dentistry and a relaxed city to spend some time recovering.
Using a dental tourism service like Dentaly Go can help take the stress out of choosing a clinic. Click here to make an enquiry and get a free quotation from recommended dentists in Izmir.
Sign up to receive the latest news and offers from Dentaly.org