What's the difference between a dental bridge vs an implant? While they serve more or less the same purpose — that is to say, replacing missing teeth — they do it in very different ways.
The main difference is that dental implants actually replace the root of your tooth, while bridges sit on top of the gums. But the differences don't stop there.
In this article, we'll take a closer look at tooth bridges vs implants including:
Dental bridge vs implant cost
Quality of dental implants vs bridges
What is an implant bridge?
Other dental implant alternatives
We hope this information helps you choose whether a bridge or implant is right for you.
Permanent bridge vs dental implant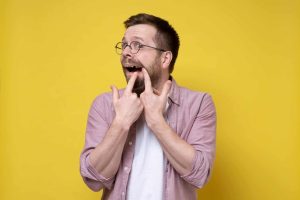 Both teeth bridges and implants are considered good ways to replace missing teeth. But there are a few important differences to consider when deciding between the two. Let's have a look at some of the most important implants vs bridges differences and similarities now.
How are implants and bridges similar?
We already know that both implants and bridges can be used to successfully replace teeth, but how else are these two dental treatments similar? Let's have a look!
Better than dentures
Both bridges and implants are better options than dentures. Dentures are one of the cheapest ways of replacing teeth, and also one of the least effective.
Dentures are generally used to replace a full arch of missing teeth, although partial dentures are available as well. They can assist with chewing and talking, but they can slip or cause discomfort if they don't fit correctly.
Also, dentures are removed at night, but both bridges and implants stay in, and thanks to their greater stability, they make chewing easier, are more comfortable, and last longer.
Expensive
One major downside to both bridges and implants is that they are expensive treatments that not everyone can afford. Bridges average anywhere between £200 to £2,000 for a single tooth replacement, and implants are anywhere from £1,850 to £3,600 for a single implant.
Long-lasting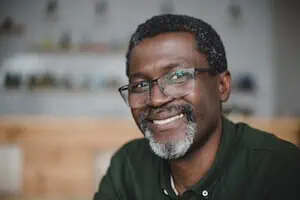 The length of time that any tooth-replacement option will last depends on how well you take care of your prosthetic and the materials that it is made of.
Bridges last upwards of 10 years until you need to get your crowns replaced. The actual implant part of implants lasts a lifetime.
A dental implant has also been found to have a success rate of 96.13% after 10 years, and bridges have a 94.3% success rate — both of which are pretty good.
Ask a dentist: How does the after-care of dental bridges and implants differ?
In general, you can expect a good recovery experience with both. With a bridge, you are only as good as your weakest link so managing the health around each tooth supporting the bridge itself is imperative for the overall health and longevity of the bridge. As for implants, it is possible to develop peri-implantitis which is gum disease along with an implant similar to how a tooth experiences gum disease.
Peri-implantitis is a reason for implant failure. Making sure you are water picking or water flossing as well as using traditional flossing and good brushing techniques is imperative for the overall health of both the bridge and the implant.
Dr Rhonda Kalasho, Glo Modern Dentistry
Implants last for a lifetime because they become a permanent part of your jaw through a process called osseointegration, wherein the dental implant fuses with your natural bone. The crown of your implant, or the tooth part that you actually see, will still most likely need to be replaced every 10 to 15 years or so.
Oral health benefits
Whether you get a bridge or an implant, it's essential for your oral and overall health to replace missing teeth. That's because:
Eating: Chewing and eating is much easier with stable teeth, allowing you to continue to eat healthy, nutritious foods. Replacing teeth can also help prevent TMJ disorder.
Stability of other teeth: Your teeth rely on each other to help themselves to stay in place. When there is a gap in your teeth, other teeth may move into that gap.
Facial muscles: Even losing a back tooth can cause your mouth to sag inwards, making you look older.
Bone deterioration: Both bridges and implants (although bridges to a lesser extent) can help keep your jawbone strong.

What's the difference between a tooth implant vs a bridge?
Now that you know how bridges and implants are similar, let's take a look at their differences, so you can begin to figure out which is the best dental replacement option for you.
Quality
Dental implants are generally considered to be a better option than dental bridges. To really understand why let's take a quick look into the anatomy of each.
The standard dental implant usually features four main parts:
Implant: The screw that is inserted into your jawbone and acts as a tooth root
Abutment: This helps hold the crown in place
Abutment screw: Keeps the abutment and the crown together
Implant crown: This is the part of the tooth that people can see
When you lose a tooth, your jawbone may degrade without the root in place to keep it stabilized, but having an implant can help decrease or prevent this process, helping you to keep the natural shape of your jawbone.
Dental bridges don't replace the root of a missing tooth, but they do bridge the gap between two teeth. They can help you chew, eat and speak as normal, and prevent your cheekbones from sagging inwards.
Fixed bridges require the teeth on either side of the bridge to be filed down, in preparation to be bonded to them. Bridges look like natural teeth and they aren't removable, which is good.
However, they don't replace teeth roots, and they require two healthy teeth to be shaved down, which is why they aren't considered to be quite as quality an option as implants.
Cost
Bridges are cheaper alternatives to dental implants. The average cost for a fixed bridge in the UK is between £250 and £800, for a bonded bridge between £350 and £1,000, and for an implant-supported bridge (2 implants, 3-unit bridge) prices start at from £3,500.
A single dental implant can cost anywhere from £1,850 to £3,600, depending on the materials used, the type you need, and where you go for treatment. In some cases, you could get lucky and find that the cost of a single dental implant can be less than that of a bridge.
Longevity
Both dental bridges and implants are made to last a long time and certainly longer than dentures or other teeth replacement options. Bridges generally last between 10 and 15 years (or more with proper care), at which point your crowns will need to be replaced.
The actual dental implant — the part that is inserted into your jawbone — is made to last a lifetime. However, the crown will likely need to be replaced between 10 and 15 years, just like with a bridge.
Fixed bridge vs implant pros and cons
Have a look at the following table to see a summary of the pros and cons of bridges and dental implants:
Longlasting: Implants last a lifetime (Crowns last 5–10 years)

Comfortable: Function and feel like natural teeth

Natural-looking: Look just like natural teeth

Bone retention: Replace tooth roots to keep jawbone strong

Longlasting: Crowns last 5–10 years

Comfortable: Function and feel like natural teeth

Natural-looking: Look just like natural teeth

Requires removal of healthy enamel from adjacent teeth

Don't replace tooth roots
Dental implant bridge
A dental implant bridge, also called an implant-supported bridge, is a hybrid between bridges and implants. It's a bridge replacing two or more teeth that is secured by dental implants.
If you do get a bridge, this is the best type to get because you still get some of the benefits of dental implants.
Implant bridge cost
The costs for implant bridges start at around £3,500. The price is so high because of the implants, which as we found out earlier can cost £1,850 on the low end for a single implant.
With a bridge, you're likely to have two implants placed in addition to the cost of the crowns.
If you're concerned about the cost of this treatment, there are ways to get cheaper dental implants. One of the best ways to save money is to travel abroad to a country like Turkey or Hungary, where dental work is 50-70% cheaper than in the UK but dentists work to equally high standards.
You can find out more about dental tourism, as it is known, and request a free quote for your treatment, with Dentaly Go.
Dental implant vs bridge: Other considerations
When it comes to missing tooth replacement options, dental implants are by far the best option for your oral health. If implants are too expensive and you need to consider dental implant alternatives, then your dentist may recommend a dental bridge.
Ask a dentist: Does age have a factor in your recommendation for a bridge or an implant?
Implants will lose bone over time and may begin to have exposed threads, that is why anterior or front teeth implants are difficult to replace and restore. If it is a younger patient such as one younger than 35 and they are missing a front tooth I may recommend a bonded bridge-type restoration. However, this still depends on the anatomy of the patient, smile line, and patient preference.
Dr Rhonda Kalasho, Glo Modern Dentistry
If a bridge is out of the question, the cheapest alternative to tooth implants is dentures. Dentures can make it look like you have all of your teeth and can help with chewing and speaking normally.
They can also help prevent the muscles in your face from sagging inwards. However, they can be uncomfortable and unstable making them not ideal.
If you're able to pay more and you need to replace all of your teeth, you may want to consider implant-supported dentures. These are dentures that typically require four implants to be placed in either arch, and the dentures are supported by the implants. These dentures are not removable (except by a dentist), making them much more stable than standard dentures.
The following video is a visual comparison of dental implants and bridges, showing how each procedure is performed and the similarities and differences:
Conclusion
Most (if not all) dentists agree that dental implants are the best tooth-replacement option in terms of aesthetics, comfort, function, and benefit to your oral health. However, implants are also very expensive and simply cost too much for many patients.
If that's your case, dental bridges are also a good option, and you might even be able to get a hybrid between a bridge and an implant called a dental implant bridge, or an implant-supported bridge.
As medical technology advances, you'll have more and better options available to you, and the best way to find out about your options is to speak with your dentist; they'll be able to help you figure out the best way to replace your teeth.

FAQs
Should I get a dental bridge or implant?
Ideally, you should get an implant to replace missing teeth. However, if you can't get an implant either because they are too expensive or you don't have enough bone mass, a bridge is a good option.
Implants are better for your oral health because they are more stable and they are inserted into your jawbone where they become a part of your jaw. This means that they fulfil many of the same functions as natural tooth roots—primarily, by helping maintain the structure and density of your jaw.
Bridges (unless you get an implant-supported bridge) don't have roots but can still help you chew and talk naturally and keep your facial muscles from sagging inwards.
What's the best dental implant alternative?
The best dental implant alternative is most likely an implant-supported bridge; if you need an entire arch of teeth to be replaced, then implant-supported dentures could work for you.
An implant-supported bridge will typically require two implants to anchor the bridge, and implant-supported dentures are usually secured with four implants.
What are dental implant bridges?
Dental implant bridges, also called implant-supported bridges, are two or more crowns anchored by two implants. This is a good option if you need various teeth replaced, and can't afford implants.
Sign up to receive the latest news and offers from Dentaly.org