Are you shocked by the cost of dental work in the UK? One way to get high-quality dental work at much lower prices is to visit a dentist in Istanbul. With savings of up to 70%, it's no wonder so many dental tourists flock to the city each year.
If you're considering getting dental work like teeth whitening, veneers or implants in Istanbul (or elsewhere in Turkey), there is a lot to think about. In this guide, we cover some common questions including:
What does dental work in Istanbul cost?
How do I choose a dental clinic in Istanbul?
How do I know my dentist is operating legitimately?
Where should I stay?
What's the best way to research and plan my trip?
We aim to provide you with all the information you need to make the right decision about your dental care. Keep reading to find out more about getting dental work in Istanbul, or get started by requesting a free quote from recommended dental clinics with Dentaly Go. Just fill in a few details and you'll soon discover how much you could save on your treatment.
Get a free quotation for dental treatment in Turkey
Why get dental treatment in Istanbul?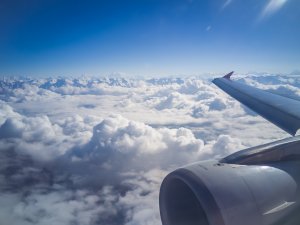 There are a few reasons you should get dental work in Istanbul, one of the main ones being because of the affordable prices. Other reasons include the quality of work and high standards. Making a holiday out of the trip can also be a great perk if you are feeling up to it after your treatment.
Istanbul dentist prices
Chances are the reason you're researching dental treatment in Istanbul is to save money. Private dentistry costs in the UK have risen to levels that are out of many people's budgets, but in countries like Turkey, dental work is comparatively affordable.
The table below gives an idea of dentist prices in Istanbul:
| | |
| --- | --- |
| | Approx Istanbul dentist price |
| | |
| | |
| | |
| | |
| Porcelain fused to metal (PFM) crown | |
| | |
| | |
If you need extensive dental work or an expensive procedure, Istanbul dentist prices make it possible to pay for flights, accommodation, travel expenses, and your treatment, and still save money compared to visiting a dentist back home. Getting dental implants in Istanbul could save you hundreds or thousands of pounds.
Another way to save on expensive treatment is to get All-on-4 or All-on-6 dental implants in Turkey — or even All-on-8 dental implants in Turkey, instead of a full mouth of individual implants.
Standards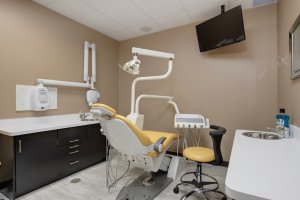 The low cost of dental work in Istanbul is mainly due to the reduced cost of living and the weaker economy – not because of lax standards or old equipment. Dentists who advertise their services to foreigners know how important it is to maintain state-of-the-art facilities and excellent hygiene standards. One bad review and their business can suffer terribly.
Strong competition between dental clinics also helps keep prices low and standards high. However, you can't take it for granted that a particular clinic meets international standards. It's important to do as much research as possible before making a decision.
All dentists in Turkey must register with the Turkish Dental Association. There are other optional memberships and accreditations they may obtain; although not mandatory, anything above the basic requirements is a good sign they are committed to what they do.
Also, ask about your dentist's continuing education. Again not mandatory, but the best dentists in Istanbul should care about maintaining current industry knowledge and expertise.
A dental holiday
If you take a dental trip to Istanbul and only visit the dentist, you're missing out on ancient architecture, picturesque river cruises, and getting a massage in a traditional Turkish Hamam.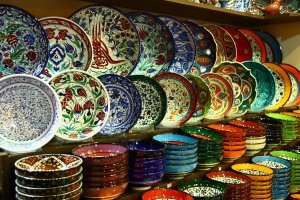 As well as its many cultural attractions, Istanbul is famed for its shopping. The Grand Bazaar is one of the oldest and largest covered markets in the world. It has over 4,000 shops selling everything from spices and dried fruits to lanterns and jewellery. Visit to stock up on souvenirs, but be ready to haggle hard.
Simply put, Istanbul is a great place to get your teeth done and get the chance to explore a new city.
If you'd prefer to spend some time on the coast instead, there are plenty of other locations in Turkey that cater to dental tourists. It's increasingly popular to visit a dental clinic in Antalya while enjoying the Mediterranean beaches, seeing ancient ruins and even sampling the nightlife.
For extensive work, consider dental implants in Izmir, a west-coast city where prices can be even lower than in Istanbul. Marmaris is another coastal resort town worth considering, particularly well-known for its cosmetic dentistry. You might also consider getting dental work in Spain.
How do you choose the best dental clinic in Istanbul for your needs?
There are a lot of dentists in Istanbul for you to choose from. Fortunately, your decision should be made easier by which ones advertise their services to an English-speaking market.
Still, you may feel overwhelmed by choice as you begin research for the best dentist in Istanbul to suit your needs. You can start by searching for a dentist who specialises in the work you need. For example, an implantologist for dental implants, an endodontist for root canal treatments, or a prosthodontist for crowns and veneers.
If you need several different procedures, you may benefit from visiting a larger clinic with several on-site specialists. This can make the experience faster and more streamlined, with fewer appointments needed.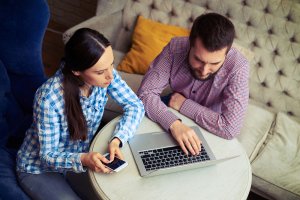 Here are some questions you can ask your clinic as you research and narrow down your options:
How much experience does the dentist have with the procedure(s) I need?
Can I see some photos of past patients who have had the same work done? (Especially important for cosmetic dentistry.)
What is included in the treatment fee and are there any extra costs?
Does the dentist speak good English? (It's a good idea to ask to speak to them directly to judge this for yourself.)
What guarantees does the work come with?
What would happen if I experienced complications after returning home?
You could consider using Dentaly Go's dental tourism service to make the process a little easier. They have already hand-picked some of the best dental clinics in Istanbul based on their high standards, reasonable prices and experience treating overseas patients (read the full selection criteria here).
Fill in your details below and one of their International Patient Coordinators will contact you to discuss your treatment and arrange your quotations.
You can view our main article on dental tourism for more useful information and advice when it comes to choosing a dentist.
Preparing to visit a dentist in Istanbul
Once you have decided on a dentist to carry out your treatment there are some other things to consider.
What should you consider when getting dental work in Istanbul?
Istanbul is a large city, home to some 14 million people, and one of the few in the world that spans two continents; the European side on the east and the Asian side on the west. The two continents, Europe and Asia are separated in Istanbul by the Bosphorus strait.
You can get around the city either by taxi or public transport. The latter is often more efficient because of the amount of traffic on the roads. There is an integrated system of metro, tram and funicular lines, as well as buses and ferries.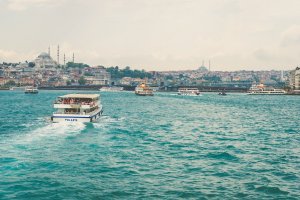 If you plan to use the public transport system, pick up an Istanbulkart top-up card which gives you discounted rates.
Istanbul is well geared up to receive tourists; in fact, it's Europe's third most visited city after London and Paris. You won't have to venture far from the main tourist areas to find plenty of dental clinics catering to foreign patients.
Have you thought about taking a friend or family member with you on your Istanbul dental trip? Even if you're used to travelling, it can be reassuring to have a familiar face around. Plus, if you're having major work like dental implants, you might appreciate the extra help during your recovery.
What is the accommodation like?
Because of the size of the city, it's sensible to choose accommodation close to your clinic. This will minimise your time spent travelling to and from the clinic, something you might appreciate when you're done with treatment for the day.
Some of the larger clinics have accommodation on-site or provide rooms at a nearby hotel for their patients (those who spend enough, at least). Even if your dentist doesn't offer accommodation, they should be able to recommend a place to stay near the clinic. Ask whether they provide transport, as this removes the hassle of making your own way to and from the clinic.
There is a wide range of accommodation available in Istanbul. Expect to pay from £15 – £20 per night for a budget guest house to around £50 per night for a 4-star hotel room. But of course, your choice may be limited by your location.
Currency and payments
The local currency is the Turkish lira. Clinics usually accept payment by cash or card, and some might take alternative payment methods such as PayPal. They may also allow you to pay in a different currency such as pounds, euros or dollars – but you should ask about this rather than assume.
Paying in your local currency may mean you avoid foreign transaction fees on your credit card. But, be aware that the clinic often sets the exchange rate in their favour. They may also apply a separate credit card fee. You'll need to ask about your options and then calculate which works out cheaper for you by taking all fees into account.
Be sure to carry some lira with you to pay for taxi rides, food and smaller shopping purchases.
Istanbul dentist reviews
As you research the best dentist in Istanbul for the treatment you need, it's a good idea to check some reviews from former patients. They will show you what certain dental clinics are like and you'll also get some valuable information to help you plan for your trip.
Blogger Claus, for instance, needed four root canals and crowns. His review describes how he chose a clinic, what the treatment was like, and his experience staying in a less touristy area of the city.
This video documents another patient's experience getting veneers in Istanbul. He decided to get the treatment while he was there for a hair transplant. He was impressed with the dentist's willingness to listen to him and make the veneers exactly how he wanted. And, his dentist back home in Canada said the work was done to a high standard.
We have compiled more reviews of dentists in Turkey in our main guide.
Conclusion
Istanbul is one of the world's most visited cities with the added benefit of affordable dentistry. If you want to save money on your dental treatment and enjoy a city break at the same time, Istanbul could be the place for you.
If you're ready to find out just how much you could save with Istanbul dental prices, get a quotation for your dental work today. It only takes a minute to fill in your details, and there is no obligation to go ahead with the treatment once you know the price.
Request a free quotation
As with any dental holiday, it's important to thoroughly research your choice of dentist so you can be sure you're making the right choice. Make sure you're being treated by a specialist who has experience with the work you need.
As well as researching the best dentist in Istanbul, and dental clinic, you should also be familiar with the procedure you're having. Getting dental implants, for example, usually requires multiple visits and you may need additional surgery like a sinus lift. Keep browsing Dentaly.org to find more helpful information to prepare you for your treatment.
Sign up to receive the latest news and offers from Dentaly.org