If you're looking to improve your smile with dental veneers, but are concerned about the high cost, you may want to consider getting veneers in Istanbul, Turkey.
Turkey has become a popular destination for dental tourism, with many people travelling there specifically for affordable cosmetic dentistry. In this article, we will discuss why veneers in Istanbul are a great option and the significant cost savings you can expect.
Why choose veneers in Istanbul?
There are many reasons why Istanbul has become a popular destination for dental tourism, especially for those looking to get veneers. Not only are the costs of veneers significantly lower than in the UK, but Istanbul offers a unique cultural experience, a diverse culinary scene, and a chance to explore one of the world's most fascinating cities.
With experienced dentists who use high-quality materials and technology, it's easy to see why Istanbul has become a go-to destination for affordable, high-quality dental treatment. Here are some of the top reasons why you should consider travelling to Istanbul from the UK for veneers: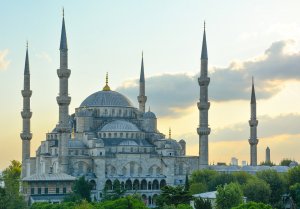 Affordable cost of dental veneers: porcelain veneers in Istanbul cost between £450 to £750 per tooth, compared to £500 to £1,000 per tooth in the UK.
Cost savings on composite veneers: composite veneers in Istanbul cost between £120 to £240 per tooth, compared to £150 to £500 per tooth in the UK.
High-quality materials and technology used by dentists in Istanbul.
Unique cultural experience in Istanbul, with tourist attractions such as the Blue Mosque, Hagia Sophia, and the Grand Bazaar.
Opportunity to explore the city's diverse neighbourhoods and culinary scene.
Experienced dentists who have trained in Europe or the United States.
Easy accessibility with direct flights from major UK airports.
English is widely spoken in Istanbul, making communication with dentists and locals easier.
Availability of package deals for dental procedures, including accommodation and transportation.
Possibility of combining dental treatment with a holiday in Istanbul.
If you prefer to get dental work done outside of the city, Turkey also has a lot of great options. You can combine your dental work with a relaxing beach vacation in one of Turkey's coastal towns like Marmaris, Antalya, and Izmir.
How much do Istanbul veneers cost?
The teeth veneers cost in Istanbul is significantly lower than what you would pay in the UK. The average cost of porcelain veneers in Istanbul is between £450 to £750 per tooth. In comparison, the average cost of porcelain veneers in the UK is around £500 to £1,000 per tooth.
Composite veneers, which are a more affordable option, are also available in Istanbul. The cost of composite veneers in Istanbul ranges from £120 to £240 per tooth, whereas in the UK, they cost between £150 to £500 per tooth.
It's essential to note that the lower cost of veneers in Istanbul does not imply compromised quality. The dentists in Istanbul use high-quality materials and cutting-edge technology to ensure that dental veneers appear natural and are durable for many years.
Other cost savings for dental work in Istanbul
In addition to the lower cost of the veneers themselves, there are other cost savings to consider when getting dental work in Istanbul. For example, the cost of living in Istanbul is lower than in the UK, so the cost of accommodation, food, and transportation will be lower as well.
Many clinics in Istanbul also offer package deals that include the cost of the procedure, accommodations, transportation, and even sightseeing tours. This can make the overall cost of the trip even more affordable.
The table below summarises Istanbul costs compared to UK costs:
Porcelain veneer (per tooth)

Composite veneer (per tooth)

Insurance not included. All prices are indicative and subject to exchange rates.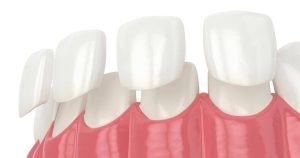 What are dental veneers?
Dental veneers are thin, custom-made shells that cover the front surface of your teeth to improve their appearance. They can be made from either porcelain or composite resin and can help to improve the colour, shape, size, and length of your teeth.
Veneers are a great option for people who have chipped, stained, or misaligned teeth.
What types can you get in Istanbul?
Just like in other parts of the world, there are different types of veneers available in Istanbul, including porcelain veneers and composite veneers. Porcelain veneers are more durable and have a more natural look, while composite veneers are less expensive and can be applied in a single visit.
Porcelain veneers are made of thin shells of dental ceramic that are bonded to the front of the teeth. The process usually requires two or more visits to the dentist, as the veneers need to be custom-made to fit the shape and colour of your teeth.
Composite veneers, on the other hand, are made of a tooth-coloured resin that is applied to the teeth and shaped by the dentist. The process can usually be completed in a single visit, making it a more convenient option for those with busy schedules.
Your dentist in Istanbul will help you decide which type of veneer is best for you, based on your individual needs and preferences. They will also provide you with a detailed explanation of the procedure and answer any questions you may have, so you can make an informed decision about your dental treatment.
Is it safe to get dental veneers in Istanbul?
One of the biggest concerns for people considering dental tourism is the safety of the procedures. However, you can rest assured that getting veneers in Istanbul is safe, as long as you do your research and choose a reputable clinic with experienced dentists.
Many of the dentists in Istanbul have trained in Europe or the United States and have the same level of education and expertise as their Western counterparts. They use high-quality materials and the latest technology to ensure that the veneers look natural and last for many years.
It's also important to note that Istanbul has become a hub for medical tourism, and the government has implemented regulations to ensure that clinics and hospitals meet certain standards of safety and quality.
This includes regular inspections and certifications, as well as licensing requirements for dentists and medical professionals.
When choosing a clinic for your veneers, it's important to:
Do your research and read reviews from previous patients
Check the clinic's credentials and certifications
Check your dentist's experience and qualifications
Ask to see veneers before and after pictures of previous patients
By taking these steps, you can ensure that your veneers are not only affordable but also safe and of high quality.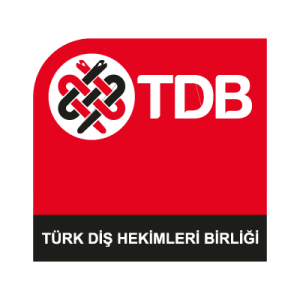 Education and regulation
In Turkey, dentists are required to complete a five-year training program at one of the country's 15 schools of dentistry to obtain a DDS degree. They can then specialise in orthodontics or prosthodontics with an additional five years of education.
The Ministry of Health regulates dental education and legislation, and dentists must have a qualification recognised by this body and register with the Turkish Dental Association (TDB).
The TDB monitors dental practices and provides continuing education to its over 26,000 members. Dentists offering cosmetic dentistry can also become members of the Turkish Academy of Aesthetic Dentistry (EDAD) to stay up-to-date with advancements in the field.
If you're interested in getting veneers in Turkey, consider using an EDAD member dentist.
Veneers in Istanbul reviews
In the following video, Rio, a YouTuber, shares his experience of getting porcelain veneers in Istanbul. In addition to discussing why he wanted veneers and why he chose Istanbul, he also talks about the cost and procedure involved in the process.
Conclusion
Dental veneers in Istanbul are an excellent option for those looking to improve their smile at an affordable cost. Istanbul has a reputation for high-quality medical procedures, and the dentists in Istanbul use the latest technology and materials to ensure that the veneers look natural and last for many years.
In addition, the savings on the Istanbul veneer prices are substantial, making it an attractive option for those on a budget. If you are considering veneers, it's worth exploring the option of getting them in Istanbul to take advantage of the cost savings and the opportunity to explore a beautiful city.
If you need help finding a clinic in Istanbul, Dentaly Go can help. They have handpicked the best clinics abroad, and can help you organize all aspects of your stay. Complete the form below to get quotes for clinics abroad.
FAQs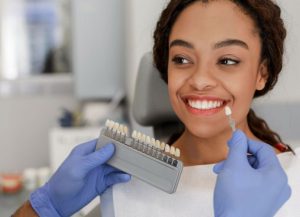 Is it safe to travel to Istanbul for dental veneers?
Istanbul has a thriving dental tourism industry, and many people travel there from around the world to get affordable dental treatments like dental veneers.
How much can I save by getting veneers in Istanbul?
The cost of dental veneers in Istanbul can be significantly lower than in the UK, you can generally expect to save up to 50-70% by getting veneers in Istanbul.
What's the process for getting veneers in Istanbul?
You'll need to plan two trips. The first trip includes a consultation, x-rays, and impressions for custom veneers. The second trip involves the bonding of the veneers.
How do I find a reputable dental clinic in Istanbul?
Search for clinics with English-speaking staff and dentists experienced in treating international patients. Also, check online reviews and forums for patient feedback.
Sign up to receive the latest news and offers from Dentaly.org