If you're thinking of getting dental work in Turkey, reviews will play an important part of your research. Knowing about other people's experiences helps you prepare for your trip and choose the right clinic for the work you need, whether that's veneers, dental implants, crowns, or something else.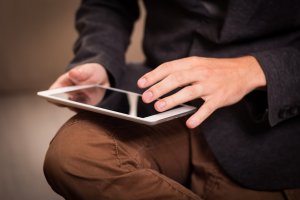 However, there is a lot of information available online and not all of it is impartial. It can be hard to know where to start as you research the best dentist in Turkey for your needs.
In this article, we have compiled some reviews from Turkey dental patients to get you started. These will help you learn about:
How to choose the right dental centre
What to expect during and after treatment
How long certain procedures take
Turkey dental prices
What people thought of their experience
You'll also find a lot more information in our main guide to getting dental care in Turkey.
"Dentists in Turkey are insanely cheap"
Roger spent a year living in the small Turkish town of Kas, and while he was there he took advantage of the "insanely" cheap dentistry. He needed a crown and the entire procedure cost him around $200.
In his review of getting dental work in Turkey he explains how professional and modern the clinic was, despite the fact that there were only two dentists to choose from in Kas.
He also notes that in places like Istanbul, Antalya and Bodrum, prices might be much higher because residents are able to afford more expensive treatment and there is a year-round medical tourism industry.
Here are some other things Roger notes:
The dental assistant spoke limited English but both dentists were fluent
If something goes wrong when you have dental work abroad, you probably won't have the same protection as in the US
Turkey dental prices were even much cheaper than he found in Southeast Asia
It took three days to have the crown made and fitted
If you want to visit a dentist in Turkey you should research your options before you go or as soon as you arrive
If this Turkey dental review has inspired you to go abroad for dental work, you can get help finding the right clinic for you with the Medical Tourism Corporation. They have years of experience helping patients find reputable clinics abroad. Just fill in your details below to get started with a free quote.
Request a free quote for dental treatment abroad
Dental implants Turkey review: "They feel like my natural teeth"
Vlogger Tae documented the highs and lows of getting crowns and dental implants in Turkey. She was in quite some pain after getting her implants fitted and experienced bad swelling following root canal treatment, but was overall happy with how her new teeth looked.
Despite getting five root canals, 20 crowns and two dental implants, Tae's treatment took just five days from end-to-end. She'll need to return in six months to replace her temporary implant crowns with permanent ones.
As you research your dental holiday it is useful to view honest videos like this so you can be realistic about what you'll feel like doing between dental appointments.
Tae certainly wasn't in the mood for hitting the beach or shops right after her treatment, but then again she had a huge amount of work done at once. Fortunately, three weeks on she was feeling much more positive.
"I felt in very safe hands"
Claus, who travels the world by bike and on foot, wrote about his experience visiting a dentist in Istanbul. After doing a lot of research online, he decided on a clinic which had low – but not rock-bottom – prices. He explains he felt more comfortable doing this than going with the cheapest quote he received.
First he needed four root canals, which took two days to complete and cost about $120 each. A few days later he had four zirconium crowns fitted. These are the most expensive type of crown but they still only cost about $350 each.
Since the clinic had its own laboratory it only took a few hours to make them and Claus was able to view the process.
Claus says he found the dentists very professional and he felt like he was in safe hands throughout. They always took care to make sure he was feeling comfortable and not in any pain. He plans to return there for more dental work soon.
The dentist Claus visited is in the suburb of Maltepe in Istanbul, outside of the main tourist areas. The review on his blog also includes some helpful information for anyone interested in staying in this area.
Veneers in Turkey review: "It's better than anything I've seen in London"
Luis decided to get veneers because he was unhappy with how they looked and whitening his teeth only helped temporarily.
He found a dental clinic in Antalya that had a lot of celebrity endorsements, which made him skeptical at first. But after doing his own research and asking lots of questions over email he went ahead with getting 10 upper and 10 lower veneers. He paid $6,600 in total for his treatment – a great saving on the $20,000 – $24,000 (£15,000 – £18,000) he was quoted back in London.
He was impressed with the customer service he received, particularly the friendliness of the staff. The fact that the clinic provided all transport to and from his hotel was a great stress reliever.
In the video below Luis explains exactly what the procedure involved and how he felt along the way (warning: occasional explicit language).
Luis says he was very happy with getting veneers in Turkey and he plans to save enough money to get dental implants there one day.
Summary of dental tourism Turkey reviews
It seems that Turkey really is one of the best places in the world to get cheap yet high-quality dental work. If you need crowns, veneers, dental implants or any other major dental care then it's definitely worth considering visiting a dentist in Turkey.
Just be sure to do your own research and check other reviews of your chosen clinic before you book anything. Consider cities such as Istanbul or Izmir for dental care.
If you want to know about other destinations and things to consider when visiting a dentist overseas, our dental tourism guide should help.
You'll also want to make sure that you have dental insurance before you go abroad. If you need help finding a plan, go to Dentalinsurance.com.
They make it easy to search for the best plans in your area—all you have to do is enter your zip code and date of birth. Just click the button below to get started!
And if you need help finding a clinic in Turkey, fill in your details below for a free quote from the Medical Tourism Corporation. They can help you find a reputable clinic abroad and plan your trip.
Request a free quote for dental treatment abroad
Sign up to receive the latest news and offers from Dentaly.org