Is it possible to find dental insurance that covers implants? The answer is yes, but the search isn't always easy.
There are certain insurance companies that offer plans with implant coverage, such as Cigna, Delta, and others, but these plans also often come with high deductibles or limits and exclusions that leave the consumer with a hefty price to pay.
That being said, dental implants are the best way to replace missing teeth. They serve as a replacement for your actual tooth root, so they work and feel like natural teeth and are meant to last decades or even a lifetime.
But since implants can be so expensive, it's necessary for most people to find a way to lower the costs. That's why in this article we'll talk about your implant dental insurance options while answering the following questions:
Does insurance cover dental implants?
How much does insurance pay for dental implants?
What does the tooth implant cost with insurance?
Does Delta insurance cover dental implants? What about other brands?
We'll also cover some alternatives like payment plans, loans, and other options. But for now, read on to find out more about the best dental insurance for implants.
Ready to find your implants insurance plan?
You can start comparing dental implants insurance plans now by going to Dentalinsurance.com. This user-friendly online marketplace makes it easy to search for dental insurance plans that also offer coverage for implants. They also have a friendly, licensed team of agents standing by if you need guidance. Just call 888-626-0057 with your questions.
Dental implant insurance
Coverage of dental implants can be offered as by dental insurance plans. Even if dental plans don't provide coverage for implants, they can be exorbitantly expensive when you factor in things like deductibles, premiums, and annual maximums.
That explains why half of adults over the age of 65 don't have dental insurance and only two-thirds of all Americans have private coverage.
Let's begin with a close look at how dental insurance for implants works, what implants cost with insurance, and how to get it.
Alternatively, if you're interested in knowing about other implant financing options, you can read our full guide to dental finance options.
Does dental insurance cover implants?
Many insurance companies don't cover dental implants because they are simply too expensive. Some dental insurance plans will partially pay for implants. However, even if you find a carrier that offers a dental insurance plan, it may not be the best option for you for reducing the cost of your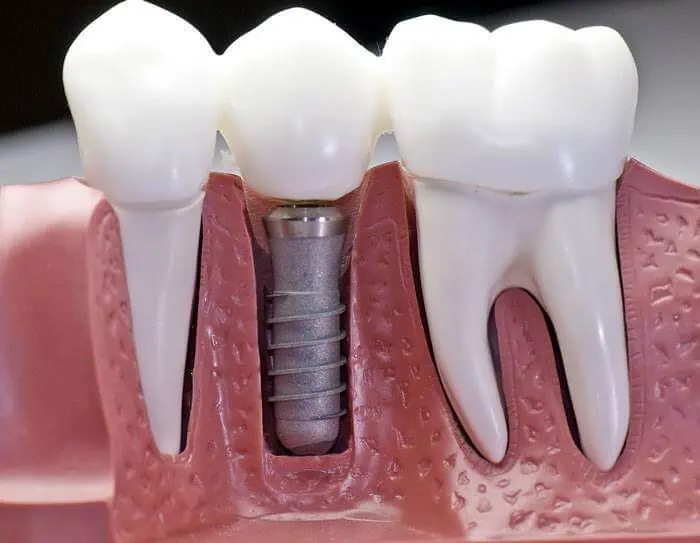 implants.
Why? Because many insurance policies have annual limits, and these limits usually aren't nearly enough to cover implants. Most annual limits range from $1,000 to $1,500. Then consider that a single implant can cost anywhere from $1,500 to $6,000, so chances are, you'll still be paying the bulk of the cost.
Then there's the fact that insurance companies limit treatment if you have preexisting conditions. So, that may mean that your policy won't cover treatments for teeth missing before your policy begins. In this case, for your insurance to pay for implants you would have to lose your tooth while you already have the insurance.
Companies also make sure that you don't buy insurance just because a tooth goes bad by having a six- or 12-month waiting period from the time you sign up to the time your coverage kicks in.
Finally, there are the dreaded monthly premiums. Thankfully, they're much lower for dental insurance than they are for health insurance, but for a plan that covers dental implants, you could pay up to $90 per month.
Why are implants so expensive?
A lot goes into placing dental implants. Implants themselves are made of three parts: the implant, the abutment, and the crown. And then there are the service costs you need to think of.
Some places claim they can offer you extremely cheap implants for $399, but these low-cost offers come with low quality materials and less qualified medical professionals. If it seems too good to be true, it probably is.
In the video below, two dentists from Michigan explain exactly why implants cost what they do.
How much does a tooth implant cost with insurance?
The tooth replacement cost with insurance can be anywhere from 50% to 80% of the cost without insurance, and in some cases, your insurance company might only cover 10% of the cost. Also, don't forget that there's the annual limit that may very well be below the cost of your implants. So the implant cost with health insurance could still be quite high.
As we mentioned above, without full dental insurance, your implants could cost anywhere from $1,500 to $6,000 for a single implant. The cost varies so much because the price of your dental implants will depend on many factors, including:
The condition of your gums and teeth
Your oral health in general
Your jawbone density
Whether you need additional surgery
Whether you need upper or lower implants
The type of implant you get
Your location
That being said, you can use our dental implant price calculator to get an idea of what you might have to pay:
Dental Implant Cost Calculator
$
0,00
Total estimated cost
Additional Costs
Treatment cost breakdown
This tool is intended as a guide and all prices are approximate. Please visit a dentist for a personal quotation.
How to find dental insurance that covers implants
If you are wondering how to get dental implants covered by insurance, and what dental insurance plan covers implants, the first steps are easy enough. You can go to Dentalinsurance.com, the online marketplace that lets you search for the best dental insurance plans in your area. Just click the link below and enter your zip code and date of birth to get started.
While you're browsing the marketplace, you'll also find short videos with helpful tips for finding the best dental insurance plan for you. Plus, you can call 888-626-0057 to speak with one of their helpful licensed agents.
Dental insurance that covers implants for missing teeth
If you're looking for dental insurance that covers implants for missing teeth, there are some full-coverage dental plans out there that provide 50 to 80% coverage on implants. Some of these plans include:
Delta Dental Premier
Denali PPO plans
Cigna employee plans
We'll talk more below about the specifics. We'll also talk about dental savings (payment plans) which aren't insurance, but allow you to receive discount care, including implants, with no waiting period, no deductibles and no annual maximums.
You can search for both dental insurance plans and dental discount plans for implants for missing teeth with Dentalinsurance.com.
What insurance covers dental implants?
It can be difficult to find dental insurance providers that cover implants, but we've sifted through the many plans out there to find a few that do offer implant coverage. So now, let's look at some of the implant insurance providers.
Humana Extend
There are two Humana Extend plans that are recommended for implant coverage — the 2500 and the 5000 plan. Extend plans
The 2500 Extend plan is designed to prevent problems before they happen, and if problems do arise, get you the care you need, when you need it.
Highlights for the 2500 plan include:
$1,000 annual maximum for implants per person
$100 teeth whitening allowance per year
100% coverage of preventive vision and hearing exams once per year
$2,500 annual maximum per person in general
This plan also includes all of your basic preventive dental services like:
2 oral exams per year
2 cleanings per year
2 fluoride treatments per year
1 comprehensive oral exam every 3 years
1 perio exam every 3 years
1 panoramic x-ray every 5 years
The Humana 5000 plan offers even greater benefits:
$2,000 annual maximum for implants per person
$5,000 annual maximum per person in general
Furthermore, with these Humana plans, the waiting periods can be waived for customers who have prior dental coverage. These are some of our top plans for dental insurance that covers root canals as well.
NCD
NCD plans, specifically the 3000 and the 5000 are great for dental implants because they offer high plan maximums, and waiting periods can be waived if you can show proof of prior dental coverage.
You can even count partial prior coverage towards the waiting period.
There are low deductibles for both plans of just $50 per person per year, and that's capped at a maximum of $150 per family.
As with many plans at this level, all preventive services are covered 100% with no waiting period, and care like panoramic x-rays, sealants, amalgams, and extractions are covered 80% with no waiting period.
Implants and other major restorative care like crowns and oral surgery are covered 50%, and again, there's no waiting period if you have prior coverage. If you don't, then there is a 12-month waiting period.
Both plans have a high annual maximum of $3,000, but with the NCD 5000, you can opt to buy up and get an additional $2,000, leaving you plenty of room to pay for an implant — maybe even two.
Delta Dental implants
Does Delta Dental cover implants?
Yes, but with some caveats. Delta dental implant coverage can come from two of their plan options: Delta Dental PPO and Delta Dental Premier. The PPO plan lets you choose any licensed dentist anywhere, but you can save the most money by visiting an in-network dentist. The services that are covered are paid based on a percentage of the dentist's fee.
Delta Dental Premier for implant coverage is a fee-for-service plan that also lets you visit any licensed dentist that you want, but by visiting an in-network dentist, Delta can ensure that you pay onlyonly your co-insurance percentage as specified by your coverage.
How much does Delta Dental cover for implants?
While Delta covers 100% of routine procedures, they cover 50% of major dental work like implants. There are downsides of these plans for Delta dental implants coverage. For instance, these plans have waiting periods, annual maximums and deductibles, and some policies don't cover preexisting conditions, which includes missing teeth. That means that you can't purchase this insurance for dental implants if you already have missing teeth.
Delta cautions that if you are enrolled in one of their implant coverage plans, you should always ask your dentist for a pre-treatment estimate before you begin treatment so that you're clear on how much your Delta dental implant cost will be how much the plan will cover.
Denali
You can find Denali dental insurance under their PPO plans, which include the Summit, Peak, and Ridge plans: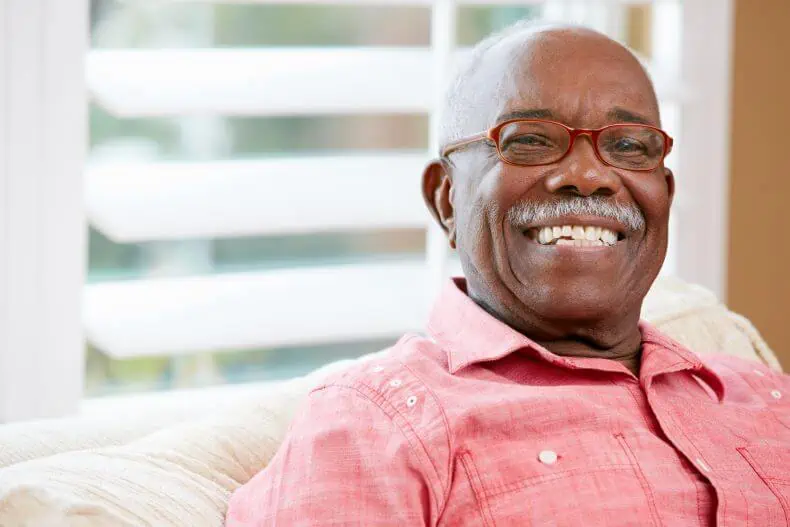 Summit: The Summit plan covers 100% for preventative services and 30% for major services like implants during the first year. In the second year, it changes to 40% coverage, 50% in the third year, and 60% in the fourth year.
Peak: The Peak plan offers 80% coverage for preventative services and 30% for major services in the first year, 40% in the second year, 50% in the third year, and 60% in the fourth year.
Ridge: The Ridge plan offers 10% for preventative services and 10% for major services in the first year, 25% in the second year, 40% in the third year, and 50% in the fourth year.
The annual maximum for a Denali PPO is $6,000, which is quite a bit higher than many other plans offer. They also tend to keep deductibles rather low ($100 in some cases) so you don't have to break the bank before coverage kicks in.
Cigna
Cigna offers dental insurance that covers implants and dentures, but only as group coverage purchased by an employer. The biggest benefit is that with these plans there are no annual maximums.
However, limits apply to implants, including that you can only have one surgical implant placed per year. Also, you can only replace a current dental implant once every 10 years. Not all Cigna group plans cover implants, so make sure you discuss this with your HR rep before starting treatment to make sure you fully understand the terms.
What is the best dental insurance for implants?
What's the best dental plan for implants? There is no one-size-fits-all answer.
What may be the best plan for some may not be the best plan for others. There is no magical plan that has high annual maximums, low monthly premiums, low deductibles, no waiting periods, and no limit on preexisting conditions.
No matter the plan you choose, you'll end up paying—the only question is when. Despite the limitations of dental insurance, for some people this may be a good option for helping lower the costs for dental implants.
For many people, however, there are other options that are just as good, if not better. Let's have a look at them now.
Alternatives to implant insurance
The table below shows some of the best options for implant financing, along with dental insurance, including dental discount plans, dental loans, and dental tourism.
You can also read about more options in our guides for dental payment plans and dental implant grants.
If you would like to find out about other ways to find affordable dental care, you can read our guides on free dental implants and finding a cheap dentist without insurance.
Conclusion
There are some insurance companies that offer coverage for dental implants, and for some people, implant insurance is the best way to save on this expensive but necessary procedure.
The disadvantages of dental insurance plans for implants, however, is that they often have high deductibles, low yearly maximums, and limitations for preexisting conditions, including if you have missing teeth. You can read more about insurance plans that cover major treatment in our separate article here.
It's worth searching for an insurance plan, but if you can't find one, you can consider alternatives like payment plans, discount plans, or personal dental loans for implants.
If you need help to findto find a dental insurance plan or a discount plan, for implants and for dental work you can go to DentalInsurance.com and compare the best plans in your area. And if you find one you like, you can enrol directly.
FAQs
Is there a dental insurance that covers implants with no waiting period?
There are some dental insurance plans for implants with no waiting period, however, these plans don't cover implants for teeth that are missing prior to having a policy.
Does Cigna cover dental implants?
Cigna has plans that provide coverage for dental implants, but only as a group plan purchased by your employer. These plans have no annual maximums but may have other limitations. Confirm with your HR representative before you enroll.
Why doesn't dental insurance cover implants?
Some insurance companies do offer plans that cover dental implants. But many don't and the ones that do often have strict limitations. This is because implants are an extremely expensive procedure. They aren't always cost-effective for dental insurance plans to cover.
Sign up to receive the latest news and offers from Dentaly.org