Many people are looking at alternative toothpaste brands for fluoride-free toothpaste options.
Although the issue of fluoridation may be contentious, the naturally occurring mineral has also been shown to help strengthen tooth enamel and guard against cavities.
This is why there is widespread agreement among dentists that fluoride is important for healthy teeth, yet there is still debate about whether fluoride should be included in toothpaste.
The majority of dentists insist that it is definitely beneficial; however, others concede that you may only need it if you have a high risk of tooth decay.
And then there is some alarm, based on studies like this one, that fluoride exposure during pregnancy can harm children's intellectual capacity.
Therefore, it's not surprising that more and more people are looking for the best fluoride-free toothpaste.
In this article, we'll discuss the following:
Is fluoride-free toothpaste good?
Why use fluoride-free toothpaste?
What are the fluoride-free toothpaste benefits?
Comparison of fluoride vs fluoride-free toothpaste
Best fluoride-free toothpaste for kids and adults
We hope this article will help you determine if toothpaste without fluoride is the best choice for you, and direct you toward the best brand for your needs.
Best Fluoride-Free Toothpaste for Kids and Adults


Hismile PAP+ Whitening Toothpaste

Hello fluoride free toothpaste

Burt's Bees natural fluoride-free toothpaste

Hello fluoride-free toothpaste for kids

Silica blend (polishes growing teeth)


Tom's Maine fluoride-free toothpaste for kids
6 Best fluoride-free toothpastes that actually work (including for kids!)
Here are some options to take into consideration, depending on what you're looking for.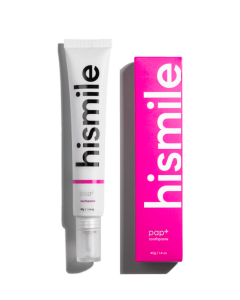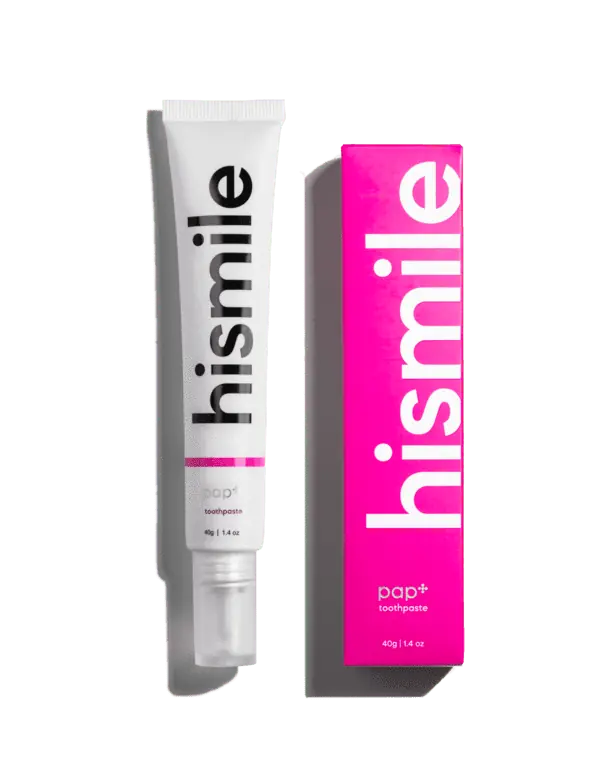 Hismile PAP+ whitening toothpaste
If you're looking for a whitening toothpaste without fluoride, the brand that's topping our lists is the Hismile PAP+ Whitening Toothpaste.
It features Hismile's special PAP+ formula whose star ingredient is Phthaliidoperoxycaproicacid, plus Hydroxyapatite and Potassium Citrate.
These ingredients work together to strengthen and protect enamel and whiten teeth without causing any sensitivity or irritation.
And not only is this toothpaste free from fluoride, but it's also free from peroxide which is typically used in whitening products, but often causes sensitivity.
Dr. Brite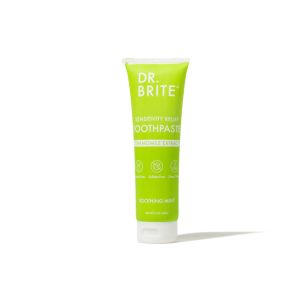 The Dr. Brite toothpaste range is made with a combination of natural and organic ingredients and without any harsh chemicals.
They also feature hydroxyapatite, which is a major component (97%) of the tooth's enamel and has been shown to strengthen enamel and whiten teeth.
You can choose from various options, including a whitening toothpaste, a sensitivity relief toothpaste, and a healthy gums toothpaste, among others — all fluoride-free.
Hello toothpaste
This Hello flouride-free toothpaste was carefully created using popular ingredients including soothing and moisturizing hemp seed oil, coconut oil, tea tree oil, and farm-grown spearmint to tame bad breath, keep the mouth moisturized, and whiten teeth.
In addition to being fluoride-free, this toothpaste is free of gluten, SLS, microbeads, parabens, artificial flavors, and colors. It's also vegan and never tested on animals.
Burt's Bees natural toothpaste
The Burt's Bees toothpaste was made by using Hydrated Silica, Zen Peppermint, Stevia Rebaudiana Extract, and other essential oils.
It claims to be able to remove surface stains, clean deeply, and whiten teeth without fluoride or peroxide. Plus with this toothpaste, you can count on that famous Burt's Bees peppermint freshness that all of their products are known for.
In addition to not having fluoride, it's made without Artificial Flavors & Sweeteners, Sodium Lauryl Sulfate (SLS), Triclosan & Parabens, Preservatives & Blue, Red, Yellow Dyes, and Plastic Microbeads.
Fluoride-free toothpaste for kids
The ingredients of fluoride-free toothpaste for kids are very similar to those for adults. However, they come in fun berry flavors that are more enticing for children — and honestly, since the main difference between adult and children's toothpaste is typically the fluoride content, adults, you can use these toothpastes too if you aren't so partial to strong mint flavors.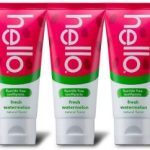 Hello toothpaste for kids
The brand Hello provides several kinds of toothpaste without fluoride which are specially made for kids.
This watermelon-flavored toothpaste is safe to swallow for toddlers and kids. It is made with xylitol for natural sweetening and anticavity properties, moisturizing and soothing aloe vera, and silica that polishes teeth without harming enamel.
As mentioned above, all Hello products are vegan, never tested on animals, and SLS and gluten-free.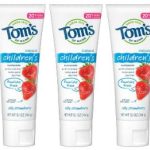 Tom's Maine toothpaste for kids
The well-established brand Tom's of Maine also provides various kinds of non-fluoride toothpaste for kids, and a good place to start is with this Silly Strawberry flavor.
As an alternative to fluoride, this toothpaste uses calcium and silica to gently clean your children's teeth and protect against cavities.
Just like the other toothpastes on our list, it contains no artificial flavors, colors or preservatives and isn't tested on animals.
Fluoride vs fluoride-free toothpaste
There are advantages and disadvantages to both kinds of toothpaste when comparing fluoride vs fluoride-free toothpaste.
Fluoride-free toothpaste benefits
No risk of developing dental fluorosis.
The ingredients in fluoride-free toothpaste can make your mouth feel fresher.
Even if it does not contain fluoride, it may still help whiten teeth.
Some ingredients of a good fluoride-free toothpaste can be as efficient as a toothpaste with fluoride.
Fluoride-free toothpaste disadvantages
You may simply miss out on the benefits that fluoride provides for your teeth.
More natural fluoride-free toothpastes reviewed
Watch this video to learn more about different options:
Conclusion
The CDC and ADA, as well as most dentists, recommend using toothpaste that contains fluoride. However, there's a widespread debate on the adverse effects of fluoride, with some studies backing up why it's a better idea to use toothpaste without fluoride.
Ultimately it's up to you to decide what you think is best for your oral health and that of your family. Whatever you decide, make sure to brush your teeth twice a day and floss at least once per day. And don't skip your regular dental checkups.
Also, if you do opt for the fluoride-free route, ensure that the toothpaste you choose has high-quality ingredients that may serve as a replacement for fluoride, like hydroxyapatite.
FAQs
What is fluoride in toothpaste?
Fluoride is a mineral that exists naturally in the crust of the earth. Fluoride strengthens teeth and increases their resistance to the acids that cause cavities, acting to stop decay.
What is fluoride-free toothpaste?
Fluoride-free toothpaste is a toothpaste that does not contain the substance fluoride. There are advantages and disadvantages of using fluoride-free toothpaste instead of one that contains it.
Why use fluoride-free toothpaste?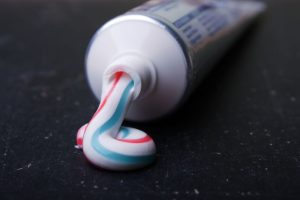 There are great benefits to using fluoride, but some worry about potential risks. For those who are worried, there are fluoride-free toothpastes available that provide similar benefits as fluoride.
Is it OK to use fluoride-free toothpaste?
Fluoride is exceptional at protecting your teeth. It shields your enamel and prevents tooth cavities. However, there are also good toothpaste without fluoride available that can achieve good results as well.
Sign up to receive the latest news and offers from Dentaly.org