What's the best country for dental tourism? Whether you want to find the cheapest place to get veneers or the cheapest dental implants in the world, we've got you covered.
Getting overseas dental work is becoming increasingly popular for Americans and Canadians because of the high cost of dental treatment in North America. There is the potential to save hundreds or even thousands of dollars on treatments like overseas dental implants, veneers, crowns, and dentures.
So keep reading to find out the best places for dental tourism including the cheapest country for dental implants and veneers!
Dental tourism prices
Before we talk about the cheapest country for dental implants and veneers, let's have a quick look at dental tourism prices. In the following table, you can see how much you might be able to save by traveling overseas for dental work:
Single tooth implant cost

These costs are approximate averages and will vary between clinics
What's the best country for dental implants abroad?
The best country for dental implants 2023 could be Mexico if you live near the border. Or, if you'd like a tropical vacation, you might want to consider Thailand. There's a lot to consider!
The best country for dental tourism, in general, will depend on where you live, where you find a reputable clinic, and whether you want to use your trip for a vacation as well.
Mexico is the obvious best country for dental tourism for people who live close to the border because travel costs are cheaper. Aside from travel costs, it's also the cheapest country for dental work in many cases.
However, there are plenty of other destinations that cater to patients from abroad.
Below you'll find information and reviews on some more of the best countries for cheap dental work.
Mexico
Most of Mexico's dental clinics are clustered in towns on the border, offering easy access for Americans living in southern states.
When Mexican dentists first caught on to the demand for dental care just across the border, there was an influx of shady characters just in it to make a quick buck. This resulted in a number of sub-standard clinics which caused the industry as a whole to gain some bad press.
Reputations are built through word of mouth, though, and things have greatly improved in recent years. However, it's still essential to do your research ahead of time and find a clinic that is widely recommended. Shopping on price alone is certainly not the best approach in this market.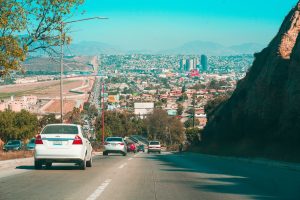 The border town of Tijuana, a stone's throw from San Diego, entices around a million Americans a year for medical tourism. The town's reputation suffered after a spate of drug-related violence around a decade ago, but it has since cleaned up its act and attention has shifted to the standard of medical care available there.
"We're so close to San Diego that it forces us to have high-quality care. People compare us to San Diego, not to other places in Mexico – so we have to have first-world standards, and we do," says Dr. Rafael Alcaraz who practices there.
Los Algodones, just across the border from Yuma, Arizona, also called 'Molar City' is another hotspot for Americans needing dental work. A huge 10% of its 6,000 residents are dentists, and as many as 6,000 Americans cross the border every day during peak seasons to seek low-cost dental care there.
Read our full guide to dental tourism and dental implants in Mexico if you want to find out more about these and other cities. You can also read our reviews of dentists in Mexico to see what real patients have to say.
Be aware that driving across the border, particularly when returning to the US, can involve lengthy lines. If your clinic is within walking distance of the border or offers a free shuttle service, it can be much quicker to park on the US side and walk across.
For those traveling from the East coast, you probably want to find a dentist in Cancun. Not only does Cancun have an excellent reputation for professional dental care; it's also a popular destination for vacationers.
In the video below you can see a dental tourism review from one patient who traveled to Cancun for a smile makeover involving implant-supported snap-in dentures. It's 16 minutes long but it gives an interesting real-time insight into the experience, which took eight days in total.
Costa Rica
A little further south, Costa Rica is another popular location for dental patients from North America. The country is renowned for its natural beauty, so visitors often arrange their dental work as part of a longer vacation.
It's quite possible to enjoy a two-week break in a luxury resort plus get your dental treatment for less than the price you'd pay for the dental work alone in the US.
It's normal for dentists in Costa Rica to speak good English; they need to since an estimated 90% of patients they treat are foreigners. Plus, many of them have trained in the US.
Read more about the best places to visit for dental tourism in Costa Rica in our full guide.
Hungary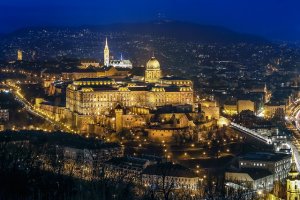 Hungary is one of the most popular locations for cheap dental work for Brits and other Europeans since travel is quick and affordable. North American visitors typically only visit Hungary if they need extensive dental work since the cost of flights may cancel out any savings on smaller treatments.
Once there, though, you'll find yourself spoiled for choice. Hungary has more dentists per capita than anywhere else in the world, as well as some of the best dental schools.
In the same way that Americans cross the border to Mexico, Austrians and even Germans flock to the Hungarian border for cheaper treatment.
Accommodation is not expensive, even in the capital Budapest. Outside of the city, you'll find clinics with their own spa facilities and luxury accommodation, for patients who want to use their trip for some R&R.
Read our full guide to dentistry and dental implants in Hungary if you want to know more about getting treatment here.
Turkey
Head to Istanbul for dental care and you'll not only have a wealth of excellent dental clinics to choose from, you'll also be able to explore a fascinating historical city which spans the continents of Europe and Asia.
Alternatively, coastal destinations like Izmir, Bodrum and Antalya let you get your teeth done while enjoying some Mediterranean sunshine. Read dental implants in Turkey reviews article – Turkey is especially well known for excellent cosmetic work. Look at a dental trip here if you need veneers or crowns.
Low-cost European airlines make city-hopping quite affordable, so this could be your chance to see more of the continent as well.
Thailand
Thailand's best dental clinics are clustered in the capital, Bangkok. The country is well known for its low-cost medical procedures and people flock there for cosmetic surgery as well as dental work. Many Thai dentists have trained in the US and are fluent in English. Read more in our article of Thailand dental reviews.
Of course, you don't have to stay in the bustling city for your entire trip. Having traveled so far, you should also spend some time on Thailand's beaches or exploring the mountainous northern regions.
If you'd prefer to spend your whole trip by the ocean, a Phuket dentist is probably your best bet. As a popular tourist destination, this coastal city has plenty of dentists who are experienced at treating international patients.
Other popular dental tourism destinations
For those who prefer to keep traveling to a minimum, Colombia, Cuba, Panama and Brazil are other South American countries with cheap dental care.
Across the Atlantic, many countries in Europe are well known for their modern dental clinics. You can get cheap, quality dental treatment in Poland, Bulgaria, and Romania and dental implants in Spain for instance.
Along with Hungary, they receive tens of thousands of patients annually from the UK, Germany, Austria, and other European countries where dental care is more expensive.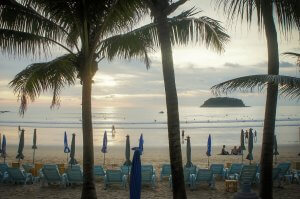 Heading in the other direction, there is a lot of dental tourism in Thailand and the Philippines, both destinations famed for their exotic beaches and rich culture.
When getting dental implants in the Philippines, patients often get treated in the capital, Manila, before going island-hopping or heading to a coastal resort. You can read reviews of dentists in the Philippines for more information.
India is also gaining a reputation for its low-cost and high-quality dental care. Dentists often train in Europe and usually speak good English. Although it has one of the longest flight times from North America, it's worth it if you go for the cultural experience as well.
If you need help planning your dental vacation, Medical Tourism Corporation can help you find a quality clinic abroad. Just enter your details below for a free quote.
Request a free quote for dental treatment abroad
What's the cheapest country to get veneers?
The best country to get veneers is generally the same as it is for getting implants. You can head to Mexico, Costa Rica, Hungary, Thailand, and many others as well. But is there a country that specializes in veneers?
Mexico is potentially the cheapest country for veneers for its low prices and high quality. The average cost of porcelain veneers abroad in Mexico is around $330, whereas in the US they can be up to $2,500.
Colombia is also making a name for itself as a destination for overseas dental work in including veneers. In Colombia, veneers tend to cost 1/3 of what they do in the US, and flights and accommodation are incredibly affordable.
Is dental work cheaper in Canada?
No, while dental care in Canada is high quality, dental work in Canada is no cheaper than it is in the US. They do have government-funded healthcare in Canada, but residents must pay privately for oral health. And even if they did have universal dental healthcare, US citizens wouldn't be able to benefit from that.
In fact, according to this article from the Canadian Dental Association, many Canadians are in the same boat as people from the US — looking for options abroad to lower their dental treatment fees.
Are dental implants cheaper in Canada?
The cost of dental implants in Canada ranges from $1,000 to $3,000 for the post only, and then add to that another $3,000 to $5,000 for the crown and the abutment. That's a total of $4,000 to $8,000 for a single dental implant.
In the US, a dental implant can cost you anywhere from $1,500 to $6,000. In both countries a single implant is expensive, but you certainly won't save any money by going to Canada.
How to plan a dental vacation
When it comes to planning your dental tourism trip, there are two main ways to go about it. You can either book directly with the clinic of your choice or via a healthcare tourism agency for dental vacation packages.
Dental tourism packages
You can make things a lot easier by booking through a third-party agency like Medical Tourism Corporation. They have many years of experience selecting reputable clinics, and with their strong emphasis on customer service, you know you're in caring hands. Plus, you'll receive a callback promptly.
Fill in your details below for a free quote.
Request a free quote for dental treatment abroad
Another option is Dental Departures.
Benefits of booking with an agency include:
Everything arranged for you (flights, accommodation, transport to the clinic)
They help you find the most suitable clinic for your needs
The process should be relatively hassle-free
If you have any problems, you can get the agency involved to help
Of course, involving a middleman might mean you'll pay more overall than if you arranged everything yourself. But if you're happy with the price quoted for your dental vacation package, it can be worth paying that bit extra for the peace of mind of knowing someone else is organizing it all.
Getting quotations
When looking at clinics for dental vacations, you will probably be asked to provide a recent panoramic dental x-ray as well as any treatment plans or other medical records you have. This helps them to assess your condition remotely and to provide a like-for-like quotation for dental implants overseas costs that you can easily compare with others you've received.
They may also have a partner clinic near you which you can visit for a formal consultation. In any case, you should be able to get a precise quotation with an x-ray, even remotely.
Check before you book
However you decide to arrange your trip, you should do your own research on the dentist and clinic (and company, if applicable). By all means, begin with their website, but remember that it's easy for them to be selective about the reviews and testimonials displayed there.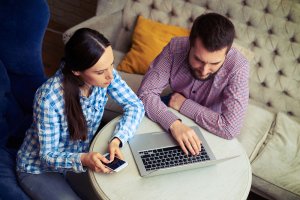 There are plenty of internet forums and independent review sites where you can get impartial information online. Also speak to anyone you know who has gone abroad for dental work, as they should be able to offer you some advice and recommendations.
Check:
What qualifications your chosen dentist has, and verify them with the issuing body. Different regulatory bodies govern each country's dentistry industry, but it's usually quite straightforward to check whether a particular dentist is registered with the right authorities. This will give you the reassurance that your dentist has a legitimate right to practice.
That your consultations will be done in your native language, or at least a language you are fluent in, including all consent forms and pre and post-op instructions.
That all waivers of liabilities presented by third-party vendors should be made clear.
At the end of this article, we list some more precautions, potential risks, and things to consider before you book. It's a good idea to be aware of these so you can be as prepared as possible for your trip.
Potential risks and other considerations
Dental tourism clinics are usually well-run and professional, but some are sadly less reputable. If you have started researching online, no doubt you have come across some horror stories among all the positive reviews.
Of course, things can sometimes go wrong for even the best dentists, just as they do in the US. Often what sets a clinic apart is its ability to handle problems and keep customers satisfied despite any complications.
Therefore, this list of precautions and considerations is intended to help you prepare and research your decision, not to scare you off going abroad for treatment entirely.
Follow-up treatment in the US
You should talk with your US dentist before you go abroad for invasive treatment. Some dentists have concerns about providing continued care or treating complications arising from dental tourism.
In this case, you may have to find a new dental provider when you get back to the US. You can see examples of this in this article from the ADA.
Finding a reputable dentist abroad
One of the biggest concerns people have when traveling for dental treatment abroad is finding a good dentist. There are hundreds of excellent clinics in places like Mexico, Costa Rica, Thailand and Hungary, but how do you know you've chosen a good one? It really comes down to researching as much as possible.
Your research might involve:
Understanding the different options for the procedure(s) you need and knowing your preferred choice
Reading online reviews on medical tourism websites and asking questions in forums to get feedback from other patients who have had that procedure or visited the clinic you're considering
Verifying that your chosen dentist is qualified and registered with the local governing body or professional association
Dental clinics may be ISO 9001 certified, which shows they meet certain international quality standards. However, the resources involved with gaining accreditation make it impractical for some smaller clinics, so lack of ISO certification doesn't necessarily mean worse standards.
It may help to have a consultation with your local dentist so they can advise you on the work you need to have done, especially in relation to your dental history.
Also, arrange to speak to your chosen dentist overseas if possible. This gives you the chance to ask questions such as:
How many times have you carried out this procedure?
What materials do you use?
What are your success rates?
Are there any risks associated with the procedure?
Can I see some before and after photos of your previous work?
Is it possible to speak to a patient who has had the same procedure?
If the dentist seems hesitant to provide their credentials or can't answer your questions satisfactorily, move on. There are plenty of others keen to get your business.
Communication issues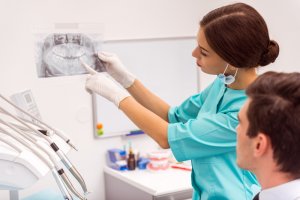 Another worry when getting medical care overseas is communication. The language barrier is one aspect of this, but by speaking directly to your dentist you should get an idea of how good their English is.
You also want the assurance that you'll receive thorough communication before, during, and after the procedure. This can help prepare you for the work you're having done and any possible discomfort or side-effects you'll experience. You also need to know how to care for your teeth following treatment.
Again, the best way to judge this is to read about other people's experiences.
Immediate aftercare
Depending on how complicated your procedure is, you may need to stay in a clinic or hospital for a night or two. Alternatively, your clinic may arrange special care for you at your hotel. It might help to have a friend or family member with you while you recover.
Even if you don't need special aftercare, you may have to return for a checkup one or two days later before you can travel home. If your treatment involves surgery, you probably won't feel like doing much for a couple of days anyway. Make sure you're clear on all of this before you book your trip for dental tourism.
You can read up on common dental procedures online, but ask your clinic what to expect too. Also, check what you can do if you're dissatisfied with the results.
Complications
Another benefit of having someone travel with you is that they can help if you experience complications. Although rare, complications can develop regardless of where your treatment takes place.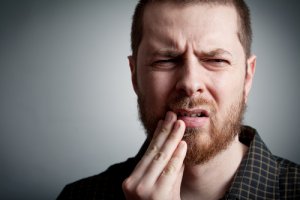 Problems might include:
Infection
Nerve damage resulting in numbness or tingling
Damage to remaining healthy teeth
Sinus problems (if you have upper teeth implants)
Tooth sensitivity (where enamel is removed for veneers, etc.)
If you have a travel insurance policy, this will probably only cover you for emergency dental treatment, but not for complications arising from work you chose to have done. If you have to postpone your flights while you receive extra treatment, for example, your policy might not reimburse you for any expenses incurred.
The best bet is to make sure your chosen dental tourism clinic or agency has insurance which will cover you for any unplanned care you need while you're in the country. Also be clear on who would pay the bill for extra accommodation and re-scheduled flights in this scenario.
Discuss with your clinic ahead of time what they will do if any such complications arise, either while you are staying there or after you return home. What guarantee do they provide for your treatment?
Would they cover the cost of you seeing a dentist at home if you needed additional care? If you had to return to the clinic to fix a problem, who would pay your dental travel expenses?
Although of course, you hope everything will happen as planned, it's good to be prepared by asking these questions before you commit to anything.
Flying home
Before scheduling your procedure, ask your provider about flight precautions. Dental barotrauma can cause tissue damage and fractures of dental restorations, due to a difference of pressure externally and within the body in spaces like the sinus and the oral cavity.
Flying should typically be avoided for 24 to 48 hours after dental treatment.
Follow-up care
Some dental treatments like implants will require ongoing care with your local dentist. There are over 50 different implant systems in use, so it's a good idea to ask your overseas dentist which system they use and what documentation they provide. Using a brand that's available in your home country will make aftercare more straightforward.
You should also request a copy of your medical notes in English so your regular dentist knows your full medical history.
If your treatment involves certain planned follow-up work (like checkups or adjustments), find out where you will have this done and whether the cost is included in your original payment.
Funding your dental vacation
Even if you find cheap dental care and get a great price for your dental work abroad, it can still add up to a considerable amount for some treatments. Here are some ways you can fund your dental vacation, including dental insurance and dental loans:
Read more about these and other financing options in our guide to dental financing.
Why should you go abroad for dental implants and veneers?
Most people find that even if they have dental insurance, it doesn't cover the treatment they need — although you should look around for full-coverage insurance, because there are plans that cover implants and dentures. Read our guide to the best dental insurance for major dental work.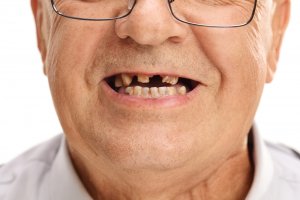 Some 800,000 Americans travel overseas for dental work each year, including getting veneers and implants, and teeth in a day abroad in Mexico and Costa Rica, so you're certainly not alone in considering doing so.
The main reason medical tourism for dental implants and veneers is so popular is because of the cost savings.
According to a recent survey by the Kaiser Family Foundation, 41% of adults have medical and dental debt. So it's obvious that it's important to find a way to finance expensive dental treatment.
When it comes to dental treatment, patients can save thousands of dollars by seeing a dentist abroad, even after factoring in the cost of travel and accommodation. If you need extensive restorative or cosmetic work, the savings can be even greater.
An added benefit apart from finding the cheapest dental work in the world, is the opportunity to have a dental vacation in an exotic destination at the same time. But for those who live near the Mexican border, it might be a case of just driving a couple of hours to more than halve their bill.
Why is dental care cheaper abroad?
Be assured that the lower cost of dental treatment in countries like Mexico, Costa Rica, and Thailand is not a reflection of sub-standard materials, facilities, or training. Many patients find that they actually get better care abroad than they have experienced back home.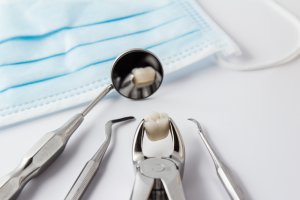 So, how can clinics afford state-of-the-art equipment, professionally trained staff, and modern facilities while still offering prices up to 80% lower than in the US?
The answer comes down to a variety of factors, including:
The cost of living and running a business in each country
The type and cost of certain dental materials
The impact of governmental bodies and the standards they implement as well as oversight
The cost of education and specialty training
In places where rent, salaries, taxes, insurance, dental tools, studies, and business overheads are all lower, dentists can afford to offer their services for less.
One Tijuana dentist clinic, for example, pays dentists around a fifth of the average salary of dentists in the US.
Plus, as more clinics have realized that there is money to be made from treating foreign patients, the dental tourism industry has become more competitive. For clinics to stay ahead of the game they need the best equipment and facilities while still offering economical dentistry prices.
Standards of care
When looking for a travel dentistry clinic, there's more to it than just which country has the cheapest dental implants or veneers.
Governing agencies of dental care are different than they are in the US, unless you go to a dentist in Puerto Rico, since it's a US territory — and practitioners may or may not adhere to the same standards of treatment that govern care in the US and Canada.
Here are some things you should keep in mind:
You should research and look for clinics and providers who adhere to standards monitored by internationally recognized organizations, like the Joint Commission on Accreditation Health Organizations (JCAHO), International Organizations for Standardizations (ISO), or the National Institute of Health (NIH).
If you need invasive treatment like implants, you should check to see if the materials used are the same used here in the US too.
Ensure that the clinic you choose offers your post-op instructions in English, and these may vary in different countries.
Overseas clinics that want to treat Americans and other foreign patients know they will be under great scrutiny. They understand that word-of-mouth referrals and positive online reviews are the best way for them to build their business, so they go out of their way to exceed expectations. They may offer cheap dentistry, but the quality is high.
Dentists often train in English-speaking countries like the US or the UK, so not only do they meet the same high standards we're used to at home, they also speak English very well. Many prestigious dental schools in Europe offer their courses in English so students get a good grasp of the language.
There is also a strong emphasis on customer service with many dental tourism clinics. You may get a free pick-up from your hotel or airport, for example, or a shuttle bus from the border with certain Mexican clinics. If you book with an agency, you can have everything taken care of, from flights to accommodation to the treatment itself.
Most popular dental tourism treatments
The most common treatments performed during dental vacations are typically those where patients stand to save the most. This is why dental implant tourism is such a big business; just look at the possible savings for tooth implants abroad, including full-mouth dental implants abroad:
Similar savings should apply to any preparatory treatment you need, such as a bone graft or sinus lift. If you want to know more about the teeth implant procedure, we have a lot more information in our full dental implant article here.
All-on-4 implants are particularly popular for patients traveling overseas because they can be fitted much more quickly and with fewer visits than traditional implants. Traditional implants usually require three visits over a period of six to nine months, whereas All-on-4 can be fitted in just one to two days.
You can read more about All-on-4 implants, including the pros and cons compared to other treatments. And you can also find out the cheapest place to get All-on-4 dental implants.
However, there is the potential to save money on other esthetic and restorative dental work during dental vacations including: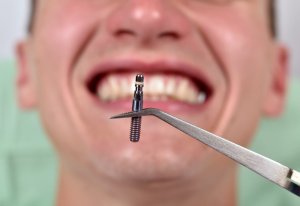 Dental tourism prices are typically 40% to 80% lower than with a dentist in the US or Canada. Although it probably wouldn't be worth traveling to another country just for a couple of fillings, the savings can be huge if you need extensive work.
For example, a $10,000 dental treatment plan in the US or Canada could be reduced by thousands of dollars at an overseas clinic.
Even once you have paid for flights and accommodation, you can still make significant savings. Just keep in mind that some treatments require you to stay several days or make more than one visit.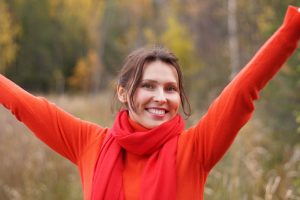 Conclusion
This might sound like a lot of research and a lot of questions to ask before going ahead with dental tourism, but knowing all of this information will help you choose a clinic and dentist you feel comfortable with. You will also be in a better position to compare costs once you know exactly what is and isn't included.
Going abroad for dental implants and other treatment can be extremely cost-effective and needn't be daunting if you prepare well. We hope the information provided in this article has helped you decide whether dental tourism is right for you.
Ready to get your free quote? Just fill in your details below.
Request a free quote for dental treatment abroad
FAQs
Where is the cheapest place to get dental work done?
If you are living in the southern United States, Mexico may be one of the cheapest places to get dental work done. Consider hopping just over the border to Molar City. You'll find that 10% of the population are dentists!
Where is the cheapest place to get veneers?
The cheapest place to get veneers depends on a few factors. Strictly speaking, Mexico and Thailand are examples of countries that offer some of the cheapest veneers in the world.
But you'll also want to make sure to factor in travel costs when you are looking into dental tourism. You should also always keep in mind that, although you are looking for low-cost dental work, the cheapest option may not always be the best. Do your research!
What is the best country for dental tourism?
The best place for dental tourism depends entirely on you. Some popular options include Mexico, Costa Rica, Spain and Hungary, but there are a few factors you'll want to consider.
The best country for dental work for you in terms of dental tourism will be determined by how much you can save, whether or not you want to add a vacation onto your dental visit, and what treatment you're looking for in your potential dental destinations. The best place for dental implants may not be the best place for braces.
What are the best countries for dental work?
Whether you go to Mexico, Hungary, Thailand, India, South Korea or Spain, just to name a few, you'll be able to find dental care that is at least as good as that offered in the US.
As long as you make sure to check the credentials of your potential dentist, and make sure that they work hard to keep a high standing in the dental tourism industry, then you can feel confident that you'll receive high-quality care in any of the best countries for dental tourism.
Can I go to Canada for dental work?
If you want to go on vacation in Canada, or you have a second home there, you can probably see a private dentist for dental work. But there's no reason to go see a dentist just to lower your costs. Dental treatment costs in Canada are equally as high, if not higher, than they are in the US.
Sign up to receive the latest news and offers from Dentaly.org