If you're missing teeth but normal implants aren't an option, mini dental implants may be the solution.
It's important to get teeth replaced, not just for esthetic reasons but for your oral health as well. A dentist is more likely to prefer implants over other replacement teeth options because they are the option that most closely mimics natural teeth.
But not everyone has strong enough bone in their jaw to get traditional implants. That's where mini dental implants (MDIs) come in.
If you're interested in learning more about MDIs, this article has got you covered. Keep reading to find out all about them including:
Who can have them
What they cost
What the procedure is like
If they are right for you
We hope this detailed guide to mini dental implants helps you make the right decision about your oral health!
Are you missing teeth? Find a dentist available now for mini dental implants near you.
What are mini dental implants?
A mini dental implant is a type of implant that is often used in the lower jaw to stabilize replacement teeth, most often dentures. Their design has two parts to it—a titanium post with a ball at the end. The crowns are then secured onto the ball and further secured with a rubber O-ring. MDIs can range from 1.8 to 3.3 mm in diameter and be 10 to 15 mm in length.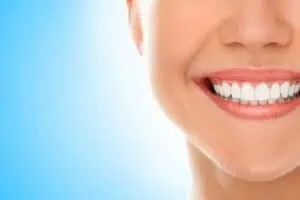 Mini dental implants vs normal dental implants
Mini dental implants are different than normal implants because of their size and design. Compared to standard implants, mini dental implants are smaller. Normal implants have a diameter of 3.4 to 5.8 mm, whereas most mini dental implants measure less than 3.3 mm in diameter.
Also, compared to the standard kind, mini dental implants are simpler in design. Where the traditional ones are designed with a post that has an abutment attached to it, which the crown then attaches to, MDIs consist of a post with a ball at one end and a rubber O-ring that secures the crowns.
Another main difference is that mini dental implants protrude over the gum surface when they are placed into the bone, and normal implants are placed under the gums.
Ask a dentist: What are the differences between mini dental implants and normal implants?
The greatest difference between mini and full-sized dental implants is largely the way in which one implant is utilized over the other. Mini implants tend to be used in rather special scenarios in which the patient doesn't have enough room for a full-sized implant or if there are special oral health conditions to consider.
A key area of note when considering a mini versus full-sized implant: the ability for the implant to properly absorb the pressure from chewing — if the implant isn't strong enough it could fail, such as a mini implant used in a high-pressure chewing locale (e.g. back of the mouth).
An ideal mini dental implant candidate would be a patient who is not in need of an implant in a high impact chewing location in the mouth, or for those who don't quite have the spacial capacity for a full-sized implant. In some cases we see patients who prefer to utilize a mini dental implant to support existing dentures, or who are not ideal candidates for extensive oral surgery.
Dr. Igal Elyassi, Wilshire Smile Studio
Who can have mini dental implants?
Regular implants require a certain amount of bone strength and density in order to be successfully placed and supported over the long term.
The problem with this is that when you have a missing tooth, bone can be lost through disuse or trauma and this results in a narrow alveolar ridge bone. Standard implants require a minimum of 6 mm of width in order to be successful, but if you've experienced bone deterioration, you might not meet the requirements.
Since implants are currently the best way to replace those pearly whites, your dentist may recommend that you get MDIs instead, which can be placed in a narrower ridge. However, a narrow ridge is not the only reason that an MDI may be recommended by your dentist instead of a normal implant.
Mini implants can be used for:
Retaining overdentures when standard implant placement isn't an option
Rehabilitating patients whose oral anatomy allows for limited placement of prosthetics
Replacing a tooth in patients who can't afford regular implants
Replacing a tooth for patients who are reluctant to have regular implant dental surgery
Are mini implants permanent?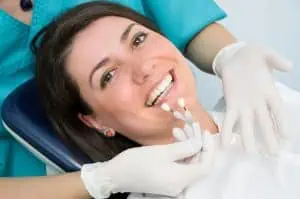 A mini dental implant is a permanent option for replacing a missing tooth. That being said, they may not last as long as regular implants. That's because they have a lower bite force tolerance so they are more likely to break with continued use.
Other general factors that will determine how long your MDI will last include:
Mini implant procedure
Before it can be decided if a patient can have MDIs, and the procedure can be performed, they must have a panoramic x-ray done and sometimes a Cone Beam CT scan, especially in cases where the patient has an exceptionally narrow ridge.
After it's been determined that the patient is right for treatment with MDIs, it's time to go in for the procedure.
The MDI placement procedure is considered to be minimally invasive surgery. A typical mini dental implant procedure, where four MDIs are placed in the patient's lower arch, usually takes around an hour and is considered a same-day dental implant procedure, or teeth in a day. The general steps for the placement procedure are as follows:
Anesthetic is administered
Holes are drilled in the bone at placement sites of MDIs
Each MDI is screwed into place and tightened with a winged wrench
Ratchet wrench fully secures MDIs
Prosthetic is measured against the MDIs to determine hole placement
They are then sent to the lab to have holes drilled for fitting with overdenture
After the denture has been modified in the lab to fit the patient's MDIs, the patient will go back in and get it placed. In theory, it should then be wearable for a lifetime.
Benefits of mini implants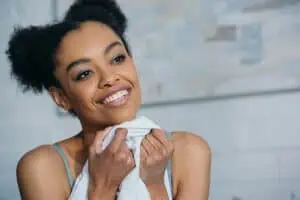 Mini implants have their pros and cons, just like any treatment option for replacing missing teeth. Some of their advantages include:
The procedure doesn't involve complex flap surgery
The procedure is less invasive
Shorter healing time is required after the procedure
No need for bone grafts before the procedure
Easier recovery after the procedure — less pain after implant placement
Slows bone loss and prevents facial collapse
More affordable
Mini implant complications
Although MDIs are many times considered to be the second-best option to regular implants when it comes to replacing teeth, they still have their complications. These can include:
Screw fracture during placement
Screw failure due to age, smoking, oral hygiene, bone thickness, insertion method, etc.
The need for multiple implants
Limited scientific evidence about long-term survival
Make sure to talk to your dentist about any worries you have regarding complications.
Mini implants cost
Mini dental implants cost between $500 and $1,500 on average. Compare this to the cost of a single regular implant, which is between $1,500 and $6,000, and you can see why mini implant prices are so appealing to many patients, despite the potential complications. Where multiple implants are required, the saving could reach tens of thousands of dollars.
3 Ways To Finance Dental Work That Aren't Insurance
Mini dental implants reviews
"Everything feels comfortable"
This vlogger is two weeks into having his mini implants for overdentures. He's still getting adjusted to them and he does a good job explaining some things you might not think about before getting this procedure done. Mainly, how strange it is when you experience such a drastic change in your appearance.
In the video, he shows what his implants look like, and what he looks like without his false teeth in.
He says that now that he doesn't have to use an adhesive as he did before, he can taste food better and that the comfort level overall is better. You can watch his full review below.
"It's been a little rough and less than ideal"
In this review, Alicia describes how she's faring a little over a week after her mini-implant placement and getting her snap-on dentures. She is not very satisfied with the fit and feel of her new pearly whites so far. The crooked placement of her dentures are affecting how she speaks and causing her lips to look uneven. So she's going back in to get them looked at again.
Ultimately, she says that the worst part is getting the surgery done, and recovery has been difficult, but she hopes that she's gotten through the worst of it. You can watch her video to hear about the rest of her experience below.
Conclusion
It's good to know your options when it comes to filling those gaps in your smile, and for some patients, mini dental implants may be the best option. You should consider them if you can't get missing pearly whites replaced with regular implants, either due to cost, available space, or bone health — which you can read more about here.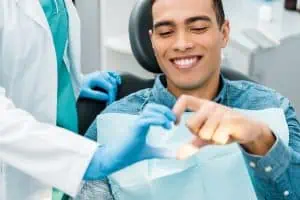 There isn't as much data on the longevity and success of these implants as there are for normal implants, but it's generally thought that if you can get standard implants, then that is the better option.
Chances are, your dentist would agree, however, that if it's between mini implants and another option like dentures, tooth bridges or not replacing them at all, mini implants are the way to go.
If you'd like to find a dentist who offers mini dental implants near you, you can call 866-383-0748. You'll speak with a live operator who will put you in touch with a mini implants dentist near you.
Have a look at the following table for a recap of the pros and cons of mini dental implants and ask your dentist if they are the best option for you.
| | |
| --- | --- |
| | |
| Cheaper than standard implants | |
| Can be used in patients who've experienced bone deterioration | Can break under pressure more easily than normal implants |
| Slow further bone deterioration | |
| Help maintain facial structure | |
| | |
FAQs
How long do mini dental implants last?
The longevity of your mini dental implants will depend on how you care for them, your bone health and your general oral health. Mini implants can be used in temporary or permanent settings. However, they are more prone to fracturing than regular implants, in which case they'll need to be replaced.
How long do mini dental implants take to heal?
Each body is different, and the time you will need to heal after getting your mini implants placed will depend on a number of factors, such as your overall health and complications during the procedure.
That being said, any swelling from the surgery should go down within 48 hours and in 7 days, the gums should be mostly healed. If you have multiple implants placed, however, healing time may last longer.
What is the difference between a dental implant and a mini implant?
The differences between dental implants and many implants are design, size, and indications for use. Mini implants are smaller and are generally used in patients with deteriorated bone.
Size: A mini implant is less than 3.3 mm in diameter (and usually less than 3) while a normal implant is 3.4 to 5.8 mm in diameter.
Design: Mini implants consist of a post with a small ball at the end where the denture attaches. A rubber O-ring then secures it into place. A regular denture consists of a post with an abutment attached to it. The crown then is attached to the abutment.
Indications: Mini implants are mostly meant for patients who have experienced bone deterioration and can't have regular implants placed.
Find a dentist available now for mini implants near you.
Sign up to receive the latest news and offers from Dentaly.org