If you're considering getting dental work like dental implants in Thailand, reviews from past patients can help you with your decision. Even for smaller procedures like cleanings, fillings, or extractions, you want to be sure you're making the right choice.
There is so much information out there, starting your research can be a little overwhelming. To help you out, we have compiled a selection of reviews from people sharing their experience visiting a dentist in Thailand.
Our full article on getting dental work and dental implants in Thailand has lots more helpful information about where to go, approximate costs, and what to consider before you visit a dentist overseas.
Dental implants in Thailand review: "A really positive and cost-effective experience"
This blogger, who refers to himself as "The Vagabond", has written an extremely detailed account of his experience getting dental implants in Bangkok, as well as some other dental work. Across six blog posts he describes: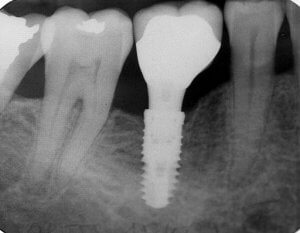 How he compared costs between the US and Thailand
His thought process in deciding whether dental tourism was right for him
How he chose a clinic
Daily journals of his three separate visits
Whether it was worth it in the end
In short, he says, the experience was "better than I could have imagined". The staff were extremely attentive and he felt they were acting in his best interests with his treatment plan.
He also saved a considerable amount of money. His full treatment plan, including two dental implants, came to over $21,000 in the US. By getting the work done in Thailand he saved nearly $10,000 – that's including flights, accommodation, and entertainment for three trips there.
His review is well worth a read if you're seriously considering getting dental implants in Bangkok or another part of Thailand – you'll find a wealth of useful information and things to consider for your own trip. The clinic he visited has various locations in Bangkok and Phuket.
If you're inspired by this review and want to plan your dental vacation to Thailand, you can get help from Medical Tourism Corporation (MTC). They have years and years of experience helping people from the US find quality dental care abroad. Just fill in your details below to get started.
Request a free quote for dental treatment abroad
"I'm very impressed with the honesty of the staff there"
This vlogger had everyone's dream dental experience – going in for a cleaning and being told he didn't need one! He was impressed that the staff were so honest as they could easily have gone ahead with the work anyway and charged the $25 fee. As it turns out, he didn't even have to pay a consultation fee.
Chiang Mai dentist review: "I have to admit I was a little scared"
Dave only needed a basic clean but he was still wary of visiting a dentist in Thailand on his travels. But, as he writes, "I can't keep on going back to the UK every year just because I like the place that cleans my teeth".
He decided to take the plunge and visit a dentist in Chiang Mai. In his blog he describes the experience: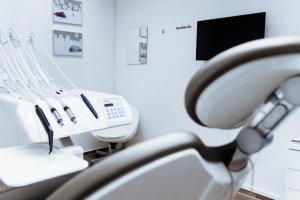 He was surprised that he could be seen right away as a walk-in patient (compared to a 3-week waiting list in London)
The consultation was completely free
The facilities looked better than his dentist back in the UK
He paid about $16 to have his teeth cleaned
The friendliness of the staff really put him at ease, and they spoke great English
You might need much more than just a clean and polish, but reading about experiences like Dave's can help you feel more at ease about getting dental work abroad.
Getting a root canal in Bangkok
Perlin was quoted A$3,500 ($2,500) for root canal work in Australia so decided to visit a dentist in Thailand instead. Even though he chose "the most expensive dentist in Bangkok" because he wanted to be assured of the quality, his treatment cost just A$1,250 ($900). Adding in the cost of accommodation, flights, and all other expenses for a three-week trip, he paid A$2,640 ($1,900) – a big saving on the amount he was quoted for the dental work alone in Australia.
This illustrates why so many people are keen to get dental work overseas and enjoy a vacation at the same time. View Perlin's full review and cost breakdown here:
Summary of Thailand dentist reviews
Throughout all these dental implants reviews from Thailand reviews, we can see the common themes of saving money and receiving great care – the main reasons why people make the trip to Thailand for dental work. However, not all dentists operate to the same standards so it's important to do as much research as possible before you make a decision.
Also research the procedure(s) you need so you understand what is involved and how long the work will take. If you have any questions, ask your dentist first so you feel as comfortable as possible with your choice.
If you haven't already seen our guide to getting dental work abroad, check it out for more information and tips to help you decide what's best for you. You can also read about other popular dental tourism locations, just in case you decide Thailand isn't right for you.
Whatever you decide, get help planning your dental tourism trip with MTC. Fill in your details below for your free quote.
Request a free quote for dental treatment abroad
Sign up to receive the latest news and offers from Dentaly.org