If you're looking for a way to secure dental financing, a dental savings plan may be the best option for you.
Dental savings plans are a type of membership plan wherein you pay a yearly fee, hovering somewhere around $150, and in return, you receive discounted dental services.
In this article, we'll cover the following:
Review the best dental savings plans
How dental discount plans work
How to find a dental discount plan
Keep reading to learn about the best dental savings plans for your oral health needs.
What is the best dental discount plan in 2023?
The best dental savings plan for you is the one that best fits your budget while covering the dental work you need. Let's have a look at some of the best plans available and their main features:
Cigna dental discount plan
Cigna Dental Savings Program

87,000 participating dentists

Up to 34% off dental services

$148 (compared to $228 full cost)

Cost for 1 complete denture

$1,920 (compared to $2,872 full cost)
Humana dental discount plan
Humana Dental Savings Plus

260,000 participating dentists

Up to 40% for basic services
Delta dental discount plan
Delta Dental Savings Plan

14,000 participating dentists

Up to 40% for all services
Careington dental discount plan
Careington 500 Dental Savings Plan

$565 (compared to $1,479)
What is a dental savings plan?
A dental savings plan is a membership that gives you a discounted fee for dental services. To be a member of a savings plan, you need to sign up through a plan provider. This is often the same provider of standard dental insurance plans.
When you sign up, you pay an annual fee and you receive a membership card, much like an insurance card. When you visit participating dentists who are part of the savings plan network, you receive discounted dental work.
How do dental discount plans work?

Find Your Plan
You can get a dental savings plan today by heading to Dentalinsurance.com for the best discount dental plans and discount dental programs. They make it easy to browse all of the discount plans offered by dentists in your area!

See your dentist
Need dental work done? Head to your dentist and get discounted care on almost any dental procedure, including cleaning, exams, root canals, dentures, implants, braces and more!

Enjoy savings on dental care!
No paperwork, no waiting period, no deductible and no limits. Instantly save money with your dental discount plan.
What is the difference between a dental savings plan and a dental discount plan?
The answer is simple — there is no difference! A dental savings plan is exactly the same as a dental discount plan. You will see the terms used interchangeably to mean the same thing.
So from here on out, to help you become accustomed to seeing both terms, we will use them interchangeably in this article.
What is the difference between a dental savings plan and dental insurance?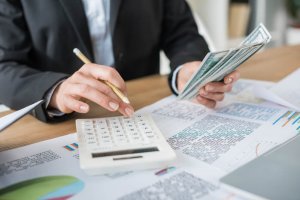 Dental savings (discount) plans don't cover your dental costs. They provide discounted fees when you go to a participating dentist, and with dental savings plans, there are the following features:
No deductibles
No waiting periods
No annual maximums
Dental insurance plans work by actually paying for a portion of your dental costs. However, before your plan will cover your costs, you usually have a deductible—the money you pay out-of-pocket before insurance kicks in.
There is also usually an annual maximum limit, and sometimes a lifetime limit, which means that after your insurance plan has paid a certain amount, it won't cover any more services.
Neither option is inherently better. It's all about choosing the option that suits your lifestyle, budget, and dental needs best. There are some treatments, like cosmetic work for instance, that dental insurance won't even cover, but you can still get discounts on with a dental savings plan.
In the video below you can see Dr. Mark Mendiola, DDS explain the benefits of having a savings plan. He even suggests that a dental savings plan will help you save more than you would with dental insurance.
What is the difference between a dental savings plan and a dental payment plan?
There really aren't many similarities between a dental discount plan and a dental payment plan, except that both can help make it easier to pay for dental work. A payment plan is an agreement you make with your dentist and a third-party financier to pay for a dental procedure in installments.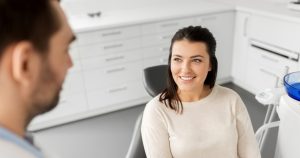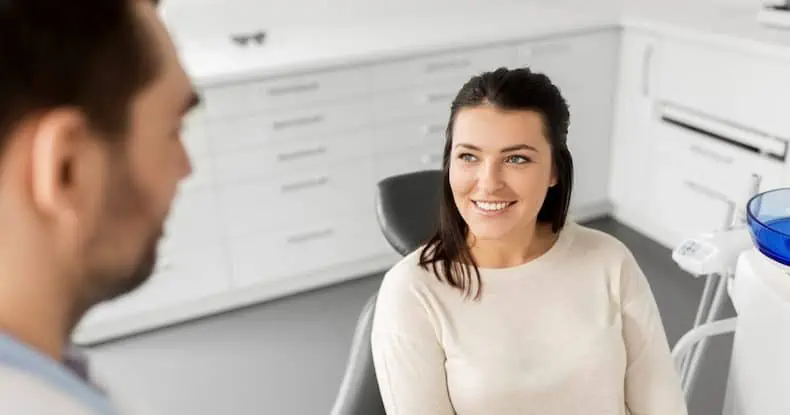 For example, if you need a dental implant, but you won't be able to pay a lump sum of $10,000, you may be able to arrange with your dentist to pay in installments. That could mean paying around $800 per month for 12 months.
Depending on the agreement, your payment plan could either include interest or be interest-free, and it's possible that your interest rates could rise if you don't pay back your treatment within the agreed-upon timeframe.
Dental savings plans for seniors
Dental discount plans for seniors may be the best option, depending on the oral health and budget of the senior in question.
If you are a senior with a dental insurance plan and you expect to need extensive dental work done in a year but you know that the costs will fall within your insurance plan's annual maximum, then it sounds like the insurance plan that you already have is a good fit.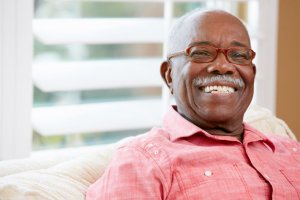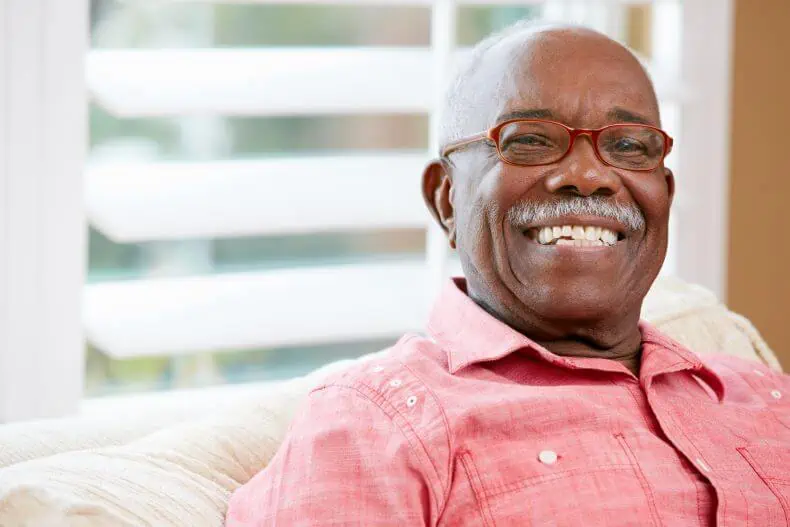 However —
If you don't have insurance
You can't afford to pay the average of $30/month that most dental insurance plans cost
And you have been keeping up on your oral health
— then you may find that a dental savings plan is the best option for you.
How do you sign up for a dental discount plan?
Signing up for a dental savings plan is relatively quick and easy, especially because there are no waiting periods and no strange jargon to worry about like 'deductibles', 'maximums', and 'copay'.
You can ask your dentist directly if they offer saving plans, or you can head to Dentalinsurance.com. They make it fast and easy to browse the best plans in your area without giving out sensitive information.
If you find a discount plan that you like, you can sign up directly from the website. Before you sign up, make sure that if there's a specific dentist or clinic you'd like to attend, they are participating in the network.
Conclusion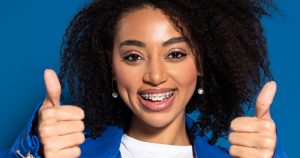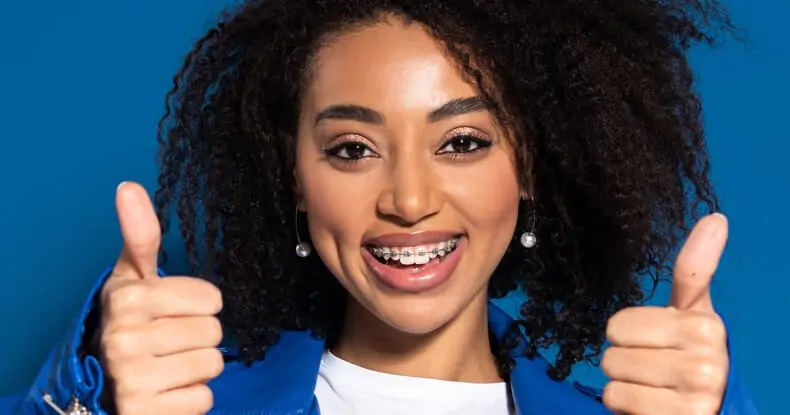 If you want a way to save money on dental work but insurance plans are too expensive or too complicated, you may want to consider a dental savings plan.
Dental savings plans, also called dental discount plans, are often offered by the same companies who offer dental insurance; however, they work quite differently than typical insurance plans.
With a savings or discount plan, you don't have to pay any deductibles and there are no annual maximums or waiting periods. Instead, you pay an annual membership fee and in return, you get discounted dental services.
There are pros and cons to dental discount plans — even so, they are helping to close the coverage gap in a country where 41% of adults have medical or dental debt.
Before you commit to a plan, check for specific coverages for emergency care treatment, especially in hospitals, and check to see if they cover sedation or nitrous oxide if you need anxiety relief during treatment.
If you'd like to get started searching for a plan now, you can go to dentalinsurance.com. They make it easy to compare and enroll in discount plans across the country.
FAQs
What are the best dental discount plans available?
The answer to this question will vary from person to person. However, some of the best plans — meaning largest network and top discounts — are companies you know, like Delta Dental and Humana. You can find these by going to dentalinsurance.com.
Is a dental savings plan better than insurance?
Savings plans aren't necessarily better than insurance, and insurance plans aren't better than savings plans. It comes down to each individual's financial and health needs.
For example, in some cases, especially if you need dental insurance for major dental work, you may find that your insurance doesn't cover the treatment you need, but that a savings plan does.
Are dental discount plans worth it?
The cost of dental care has increased by 20% over the past 10 years, and nearly a third of uninsured Americans say they avoid getting dental treatment for financial reasons.
If you can't afford insurance, or you don't like the idea of insurance, dental discount plans are worth it because you can save a lot of money on routine and restorative dental services.
Anything that makes it easier to pay for essential dental work (as long as there aren't hidden fees or high interest rates) is a smart investment in your health.
Be sure to verify that a plan has a variety of participating providers in your area. Call the provider to ensure they still participate with the plan.
Inform yourself of all fees involved required for the membership, including renewal and processing fees.
Can you use a dental discount plan with insurance?
Although you can't use your dental insurance and your savings plan for the same procedure, you may be able to reduce out-of-pocket dental costs once you've reached your annual maximum. Your dentist can help you coordinate in this case.
Are there dental discount plans in my state?
All of the best dental discount plans for families, individuals, and seniors are available in most states around the country. Choose your state from the dropdown list below to find your plan:
Sign up to receive the latest news and offers from Dentaly.org