Looking for the best dental insurance in Idaho?
Choosing the right dental plan can be difficult with so many options available. Luckily, we've put together this guide to help you find the ideal Idaho dental insurance that fits your needs and budget.
In this article about dental insurance in Idaho, we'll cover the following:
Family and individual dental insurance
How to choose a dental insurance plan that fits your needs
A list of the best dental insurance providers in Idaho
We hope this guide will help you choose the best dental insurance in Idaho that covers all the treatments you require.
Not from Idaho, but from another state? Check out our nationwide dental insurance guide.
Find the best dental insurance in Idaho
Dentalinsurance.com makes comparing dental insurance plans in Idaho a pleasure. Our online marketplace makes finding and enrolling in the best plans in your state simple and fast.
To check what plans are available in your area, just enter your ZIP code and date of birth, or call 888-626-0057 to talk with one of their representatives.
What type of dental insurance can you find in Idaho?
There are many different dental plans to choose from. However, they can be categorized into three main types:
PPO plans provide the greatest flexibility as well as the most comprehensive coverage. On the other hand, they also charge the highest premiums.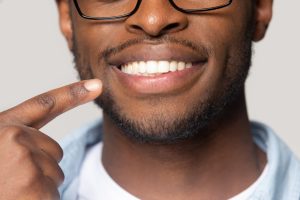 DHMO plans provide you with less freedom than PPO plans, and you are most likely required to choose one dentist from the provider network. The benefits of DHMO plans are that they often have no waiting periods and cheaper premiums.
Dental discount plans are frequently referred to as dental savings plans, but they are not dental insurance. For a low subscription fee, you may obtain a membership card that entitles you to discounts on specific dental treatments. However, you must pay the dentist directly. Dental discount plans provide the advantage of not requiring you to fill out any insurance paperwork or worry about waiting periods.
Family and individual dental insurance
Family dental insurance refers to dental coverage for multiple members of the same family. Unlike group dental coverage offered via employment or a union, the policy is purchased separately by the family and is equal to individual dental insurance.
What to consider when looking for dental insurance in Idaho
Aside from the price, there are a few other things to consider while looking for affordable dental insurance plans in Idaho. One thing is finding a dental insurance policy that actually covers the treatment you need. Then, if you need treatments quickly, you might want to find a dental insurance policy with no waiting period for these treatments.
Cost
The cheapest dental insurance in Idaho isn't always the most cost-effective or the smartest choice. Apart from the monthly premium, there are still some other financial factors involved:
Co-payment: This is the amount you must pay for each visit, regardless of treatment.
Deductible: The amount you must spend out of pocket each year before your dental insurance company starts paying you back.
Annual maximum limit: The annual maximum benefit of a dental insurance plan is the highest limit it will pay toward the cost of dental treatment in a given year.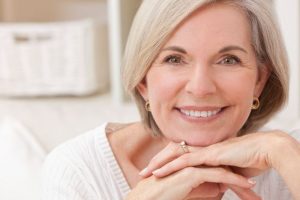 Premium: Regardless of whether you file a claim or not, your annual premium is the amount you pay for your insurance coverage. You often pay this amount monthly.
So, there's a lot to think about when deciding which Idaho dental insurance is best for you.
Here's a basic rule of thumb:
If you have a history of good dental health, a basic plan with free preventive care and a cheap premium may be the best option for you.
But if you suspect you'll need a lot of dental treatment, purchasing a higher premium in exchange for better discounts and lower deductibles may be worth it.
Coverage
Most plans provide full coverage for preventive and diagnostic dental treatments like checkups, cleanings, and x-rays, but double-check to be sure yours does.
If you want more extensive procedures, such as teeth whitening, dental implants, or orthodontics, you should choose a plan that covers these costs, since they may be rather pricy.
Waiting period
Most dental insurance policies may require you to wait a set amount of time before having certain services. If you need urgent dental treatment, getting dental insurance in Idaho with no waiting period should be your first priority.
List of the best dental insurance plans in Idaho
Dental insurance is available from a variety of healthcare providers in Idaho.
We combed through the best dental plans and verified their availability in Idaho's major cities, including Boise, Meridian, Nampa, and Idaho Falls.
We'll go into detail about the top dental insurance providers:
Delta Dental
Cigna
Humana
However, based on your location, other dental insurance providers such as Ameritas, Careington Dental Savings, Guardian Direct, Metlife, Nationwide, and NCD Dental Insurance could be available.
After looking through the information provided, you should get a dental insurance quote and make your considerations.

Delta Dental
Delta Dental of Idaho offers dental insurance ranging from family and individual plans, group dental insurance, and Medicare advantage plans. We will only go over the individual dental insurance plans though.
Delta Dental GrinWell Prevent
This Delta Dental plan only covers preventive and diagnostic services, such as cleanings, exams, and x-rays. There is no copay or deductible.
Delta Dental GrinWell Essential
This Idaho dental insurance plan requires a $15 copayment for every office visit. After that, preventive and diagnostic services are fully covered. Fillings and extractions are covered at 50% after the $15 copay and a 6-month waiting period. There is no deductible and an annual maximum benefit of $1,250.
Delta Dental Clear Plan
Preventive services are covered two times per year. All other dental treatments have predetermined prices instead of percentages. The annual maximum is $1,250 in the first year. But from the second year on, the annual maximum is unlimited.
Delta Dental GrinWell Prime
This Idaho dental insurance plan gives you full coverage on cleanings, exams, and x-rays with no waiting period. After a 6-month waiting period, you get 80% coverage on fillings and 60% coverage on extractions. After a 12-month waiting period, you get 60% coverage on root canals and crowns. The annual maximum is $2,000.
BlueCross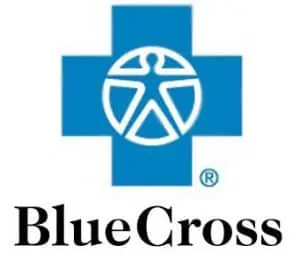 BlueCross of Idaho dental insurance provides a number of great plans for every level of need.
Blue Cross HealthySmiles Preventive
Healthy Smiles Preventive has no maximum limits, no in-network deductibles, and no waiting periods for preventive dental procedures. This plan is the ideal choice if you're searching for a low-cost dental plan that promotes good oral hygiene practices and keeps your smile healthy with routine cleanings. BlueCross of Idaho pays 100% of in-network preventative treatments after a $20 copayment.
BlueCross HealthySmiles Plus
HealthySmiles Plus provides the same coverage as HealthySmiles Preventive, plus the following basic dental procedures with 80% after a six-month waiting period and a $50 deductible (deductible does not apply to in-network preventive services).
Fillings
Sealants
Extractions
BlueCross HealthySmiles Preferred
This dental plan works similar to HealthySmiles Plus, but it also covers major dental services at 50% after a $50 deductible and a 12-month waiting period. Treatments such as crowns, bridges, dentures, and implants are included in this. The annual maximum is $1,000 per individual.
BlueCross HealthySmiles Elite
Look no further if you're seeking an individual dental plan with a high benefit limit. Blue Cross of Idaho gives you a $3,000 annual maximum with this dental plan.
This plan also rewards you for your loyalty by decreasing your coinsurance for major treatments by 10% each year (up to 20%) as long as you visit your dentist for a covered service at least once throughout the year.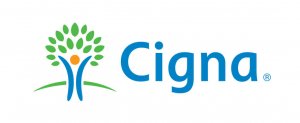 Cigna
Cigna provides three individual dental plans in Idaho.
Cigna Dental Preventive
This Cigna plan covers preventive services at 100%. Basic and major services are not covered. There is no calendar year deductible and no annual maximum benefit.
Cigna Dental 1000
With this dental plan, Cigna Idaho gives you full coverage on preventive care, 80% coverage on basic services, and 50% coverage on major services. There's a $50 calendar year deductible per person and an annual maximum benefit of $1,000.
Cigna Dental 1500
This Cigna dental plan is similar to the previously mentioned, but it also covers orthodontia at 50%. The annual maximum benefit is $1,500 per person. It also has the highest premium, but it's a good option if you need extensive treatment or expect your kid to need braces.
Comparison
Large network of dentists; Great variety of dental plans for every requirement; Dental plans with no waiting periods


Plans for every need and budget; Yearly decreasing copayments and incentives for loyal plan members

Clear structured and affordable dental plans

Details correct at time of writing; check with the insurer for current and complete policy details.
Conclusion
It might be tough to choose which dental insurance plan in Idaho offers the best value, and you may still be undecided.
Because everyone's needs are unique, the perfect dental insurance plan for each person will be unique as well. Depending on your needs you may also want to look into dental insurance for seniors, dental insurance for veterans, or Invisalign dental insurance.
It can be challenging to find a dental insurance plan that really fits your needs and covers all your required treatments. By clicking the button below, you can get a quote for dental insurance and begin weighing your options.
Dentalinsurance.com can assist you in finding the most appropriate dental insurance plan for your requirements. You may compare the top dental insurance plans in Idaho by entering your ZIP code and date of birth.
If you want to read about the best insurance options in any other state, please select from the list below.
Sign up to receive the latest news and offers from Dentaly.org