If you're looking for the best dental insurance in Massachusetts, you'll find that many companies provide a wide range of dental plans. But how can you tell which dental insurance is best for you? It's crucial to do your homework before making a decision, because the right insurance may help you save a lot of money on your dental bills.
You'll find several options while looking for the best dental insurance in Massachusetts to meet your needs, which include:
Group and individual dental insurance
Dental insurance for families, seniors, and veterans
Dental discount plans
Dental plans with no waiting period
After reviewing the information below, we hope you will be able to identify the best dental insurance for you.
Click here for the nationwide dental insurance guide.
Find the best dental insurance in Massachusetts
Dentalinsurance.com makes it simple to compare Massachusetts dental insurance plans. Finding and enrolling in the top plans in your state is easy and quick with our online marketplace.
Simply enter your zip code and date of birth to see what plans are available in your region, or call 888-626-0057 to speak with one of their representatives.
Different types of dental insurance plans in Massachusetts
Group and individual dental insurance
Dental insurance for individuals and dental insurance for groups accomplish the same outcomes. The main difference between individual dental insurance and employer-sponsored dental insurance is how they are bought.
If you're searching for a group or individual dental insurance in Massachusetts, keep reading because, in this post, we'll go through the best dental insurance providers one after the other, including Delta Dental, BlueCross BlueShield, and other options.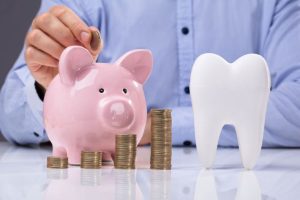 PPO, DHMO, and dental discount plans
Dental discount plans, also known as dental savings programs, are a great way to save money on dental treatment if you need it urgently. While they aren't insurance, they are a great way to save money on dental care. Coverage is typically quick, and it comes with a predetermined discount on the services of selected dentists.
PPO dental insurance plans allow you to choose your dentist more freely and generally provide high levels of coverage. On the other hand, these dental insurance policies are often more expensive than the other options.
DHMO plan: In most DHMO policies, you must select a dentist from a network who will oversee all of your treatment. This sort of dental insurance normally has the lowest rates and usually covers preventive treatment at little or no cost.
Features of good dental insurance plans in Massachusetts
Finding affordable dental insurance in Massachusetts involves more than just looking for the cheapest premium. The cheapest dental insurance in Massachusetts isn't necessarily the most affordable plan, nor is it always the best. You should also consider the following aspects: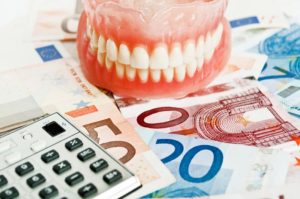 Low-cost vs high coverage
A low-cost dental insurance plan with a larger deductible and co-payments may be acceptable if your teeth are in overall good condition. If you need a lot of treatments, though, paying a higher premium but getting better coverage could be more cost-effective.
Finding dental insurance with no waiting period
Some dental plans restrict you to waiting a fixed time before being able to use certain services. Other dental insurance plans have no waiting time. If having immediate access to dental treatment is important to you, make this a top priority while shopping for the best dental insurance in Massachusetts.
List of the best dental insurance companies in Massachusetts
If you don't qualify for low-income dental insurance, such as Medical Assistance or Medicaid, then take a look at the private dental insurance plans available in Massachusetts. Every dental insurance company has its own set of advantages. We've compiled a list of Massachusetts' best dental insurance plans so you can start evaluating your alternatives.

Delta Dental insurance Massachusetts
Delta Care®
DeltaCare is a low-cost dental insurance plan offered by Delta Dental of Massachusetts. Preventive services are fully covered. This is a dental HMO plan in which a network of collaborating dentists provides all of your dental care for you and your family. There are no waiting periods and your coverage will start immediately.
Delta Dental Total Choice PPO plan
There is no waiting time for treatments with this Delta Dental plan in Massachusetts, so you can start accessing the care you need right now. This applies to all covered services, including significant procedures such as root canals. Other traditional insurance plans require you to wait three to six months for major services.
This Massachusetts Delta Dental plan has no annual benefits cap at all! That means that no matter how much treatment you require, there are no dollar limits on covered treatments within a calendar year. You will get access to Massachusetts' Delta Dental PPO network, which includes 4,200 dentists.
Dental Insurance for seniors in Massachusetts
Delta Dental's "Individual and Family" plan is a low-cost dental insurance plan intended specifically for Massachusetts seniors and retirees.
Delta Dental discount plan
This Delta Dental Patient Direct® discount plan is not insurance, but it can save you 15 to 45 percent on treatments at Delta Dental Massachusetts' in-network dentists without requiring you to pay a large monthly fee.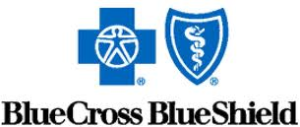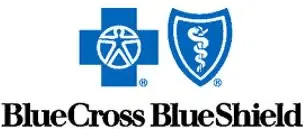 BlueCross BlueShield dental insurance Massachusetts
BlueCross BlueShield offers a wide variety of plans in Massachusetts. You can get dental insurance only, but you can also get full health and dental insurance plans, dental and vision insurance, group plans, or Medicare (Medical Assistance) supplemental plans.
For this article, however, we will only review the BlueCross BlueShield dental insurance only plans.
BlueCross BlueShield dental insurance plans Massachusetts
BCBS Dental Blue 65 Preventive
There is no deductible or cap for the calendar year with this BlueCross BlueShield dental plan. This Massachusetts dental insurance fully covers preventive and diagnostic services such as x-rays, exams, and routine cleaning, scaling, and polishing, with no waiting period.
BCBS Dental Blue 65 Basic
This dental insurance plan covers everything from the "Preventive" plan, but it also covers basic services with a 6-month waiting period. This includes white fillings, tooth extractions, periodontal services, root canals, emergency dental treatment, and root sensitivity treatment.
BCBS Dental Blue 65 Premier
This Massachusetts dental insurance plan covers major services with a 12-month waiting period in addition to the services from the "Preventive" and "Basic" plans. These major treatments may include dentures, fixed bridges, and crown replacement.
Conclusion
PPO, DHMO, dental discount plans

Wide range of plans for any budget and needs

Plans with no waiting period on any dental services

Low-cost plans with copayment

A great dental discount plan

Flexible PPO plans with high coverage

Dental and vision insurance and comprehensive health and dental combinations are also available

Details correct at time of writing; check with insurer for current and complete policy details.
It might be difficult to choose which dental insurance in Massachusetts offers the best value. Read the healthcare provider's policy carefully to ensure you fully understand what you'll be agreeing to.
When looking for the best dental insurance in Massachusetts, here is a helpful general rule to remember:
A less costly premium plan is the ideal option if your teeth are in good shape and you just need preventive treatment and fillings. You should buy a bigger plan with full-coverage dental insurance if you want orthodontic coverage and other costly treatments.
If you want to read about the best insurance option in any other state, please select from the list below.
FAQ
What is the best dental insurance in Massachusetts?
There is no such thing as a one-size-fits-all answer when it comes to dental insurance plans since they are geared to your specific needs, so choose based on your dental health and budget.
Dental insurance for veterans, dental insurance for seniors, group dental insurance, individual dental insurance, health and dental insurance, and dental and vision insurance bundles are just a few of the specific dental plans available in Massachusetts, and we can't cover them all in this post.
We've sorted through the top dental insurance plans in Massachusetts and checked their availability in the biggest cities, such as Boston, Worcester, and Springfield. However, depending on your location, there can also be different dental insurance providers available, such as Metlife, Guardian, AAA dental insurance, Humana, and Tufts Dental Insurance Massachusetts.
Dentalinsurance.com can assist you in locating the most suitable dental insurance for your preferences. You can compare the top dental insurance plans in Massachusetts by entering your ZIP code and date of birth. To get started, just click the button below.
Sign up to receive the latest news and offers from Dentaly.org