We have reviewed over 30 dental insurance plans in Alabama to come up with a list of the best dental insurance in Alabama based on your needs. We evaluated each plan based on monthly premiums, maximums, deductibles, waiting plans, and coverage inclusions.
In this article, we'll go over the best dental plans available in Alabama:
Delta Dental Alabama
Humana
BlueCross BlueShield
We hope that this guide will help you determine the ideal dental insurance plans in Alabama for your specific needs.
Find the best dental insurance in Alabama
Dentalinsurance.com allows you to quickly and easily compare dental insurance plans in Alabama. Find and enroll in a plan with their user-friendly online marketplace.
Simply enter your zip code and date of birth to see what plans are available in your region, or call 888-626-0057 to speak with one of their experts.
Best dental insurance providers in Alabama
Did you know that three out of four dentists plan on raising their costs this year? That makes it even more important than ever to find a way to finance your care.
Delta Dental Alabama
Delta Dental of Alabama offers four PPOs with one "Immediate Coverage" plan.

With these Alabama Delta Dental insurance plans, you have the freedom to see any dentist you want, but staying in-network may save you money.
There'll be no questions about your past dental insurance history when you sign up for a new Delta Dental plan. Another benefit is that you may retain your dental coverage regardless of your age.
Delta Dental Gold (PPO): The maximum benefit under this Alabama Delta Dental plan is $1,000 per year. Preventive care has no waiting period and is covered at 60% in the first year, then at 80% in the second year, and finally at 100% in the third year when the deductible has been met. A 6-month wait is required to get coverage for fillings. Crowns, root canals, dentures, and deep cleanings have a 12-month waiting period to receive coverage.
Delta Dental Platinum (PPO): The yearly limit for this Alabama Delta Dental plan is $1,500 per person. Preventive treatments are covered at 80–100%. Complex treatments such as extractions, crowns, root canals, dentures, and deep cleanings have a 12-month waiting time and are covered at 30–50%.
Delta Dental Diamond (PPO): The yearly limit for the Delta Dental Diamond plan is $2,000 per year. A $25 payment will be collected for each dental appointment. The lifetime deductible for orthodontics is $150 per person. For diagnostic, basic, and major treatments, there will be no deductible.
Immediate Coverage Plan (PPO): With this Delta Dental plan, there are no waiting periods for any procedures, except for orthodontics. In the first year, however, only 10% of basic and significant treatments are covered. But, by the second year, coverage increases to 40%, and by the third year, it increases to 50%. If you require treatment right away, then this can be a good option.

Best dental insurance with no waiting period: Humana
Humana dental insurance Alabama offers two PPO plans. Both dental insurance plans fully cover preventative in-network procedures like cleanings, x-rays, and examinations completely, with no waiting period and no deductible.
Humana Preventive Plus plan: The maximum yearly benefit under this Alabama dental insurance plan is $1,000 per person. The individual deductible is $50 per person, but preventive services in-network are exempt from this. In-network coverage for fillings and extractions is 50%, with a 6-month waiting period.
Humana Loyalty Plus: This Humana dental insurance plan in Alabama incentivizes their loyal members with a lifetime deductible, increasing coverage percentages and an increasing annual maximum benefit. Also, there is no waiting period for any covered treatments. Orthodontia, implants, and teeth whitening are not covered though. If you need treatment right away and want to commit to a long-term membership then this Human dental plan might be the right one for you.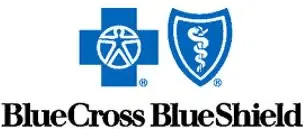 Best affordable dental insurance in Alabama: BlueCross BlueShield
BlueCross BlueShield offers the following dental plans in Alabama.
Dental Blue: With the BlueCross BlueShield Blue plan you have a low deductible of just $50 per year, and a maximum of $1,000. It also provides 50% coverage on major services after your deductible is met.
Dental Blue Plus: This plan has an even lower deductible of just $40, with 80% coverage of basic services and 50% coverage of major services. It also provides 50% coverage for orthodontic services after an orthodontic deductible of $150 has been met.
Medicaid Dental Alabama
Medicaid is a government-run health care program that includes dental treatment in some states. Medicaid is also known as low-cost dental insurance in Alabama. Your monthly income determines your eligibility, but it also depends on the size of your household, your age, and your eligibility classification.
Medicaid in Alabama only covers dental for individuals under 21. Procedures covered by Medicaid Dental Insurance in Alabama include crowns, extractions, fillings, fluoride treatments, space maintainers, sealants, root canals, x-rays, and dental checkups.
Types of dental insurance plans in Alabama
Is a PPO or DHMO plan the better choice?
If you have a DHMO plan, you may be required to see a single dentist who coordinates all of your treatments. These are the most affordable dental insurance plans in Alabama, but they have limitations.
PPO plans are more expensive, but they also provide you with more freedom because you can choose from a larger base of dentists. They also usually don't require a referral to a participating specialist.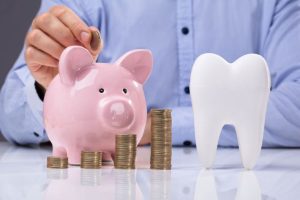 Dental discount plans
A dental savings plan, often known as a "dental discount plan," is not insurance, but it is a smart alternative if you need to save money right away on dental treatment. In exchange for your premium, you get a predetermined discount on treatments from dentists in the insurer's network. You may also be eligible for free preventive and diagnostic treatments as part of your dental discount plan.
Individual dental insurance
Dental insurance for individuals and business group health insurance produces the same results. The basic difference between individual dental insurance and employer-sponsored dental insurance is how it is obtained.
Dental and vision insurance
In Alabama, dental and vision insurance are popular healthcare combinations. Buying dental and vision insurance from the same company might save you money and make your life easier.
Health and dental insurance
Some healthcare providers in Alabama provide health and dental insurance combinations. If you need both and want to save money, this might be a viable alternative, much like the dental and vision insurance combos.
FSA and HSA plans
Check with your employer to see if they offer FSA or HSAs to help you cover dental expenses. These accounts allow you to put tax-free dollars from your paycheck directly into them, to be set aside for dental/medical procedures.
How to find a good dental insurance in Alabama
You may be fixated on getting the cheapest dental insurance in Alabama, but don't forget to factor in other costs and the waiting time. When seeking the best dental plan, keep the following aspects in mind: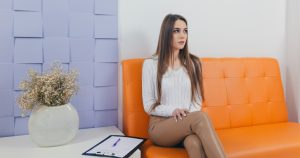 Low-cost vs high-coverage
If your teeth are in overall great shape, a minimal insurance policy with a higher deductible and co-payments may be suitable. But, when you expect to have to get a lot of treatments, it would be much more cost-effective to pay a higher premium but have lower out-of-pocket expenses.
Waiting period
Look for dental insurance in Alabama with no waiting period if you require dental care right off the bat and want to save money.
Conclusion
It could be confusing to choose which dental insurance in Alabama delivers the best value. You must carefully read the terms to identify what you're signing up for.
This is a basic guideline to follow:
If your teeth are in good form and you just need preventive care and fillings, a less expensive premium plan will be the wisest option. A bigger plan with full-coverage dental insurance is the preferable choice if you need orthodontic treatment.
If you want to read about the best insurance option in any other state, you can select your state now.
Dentalinsurance.com lets you compare top dental insurance plans in Alabama — just type your zip code and date of birth in to get started.
FAQ
What is the best dental insurance in Alabama?
The best dental insurance in Alabama includes Delta Dental, Humana, and BlueCross BlueShield. Delta Dental offers a large network of providers, and with Humana, you can waive the waiting period.
There are many different types of plans available, including coverage for veterans, seniors, and dental and vision insurance bundles. What you choose will depend on your unique needs.
What is the best full-coverage dental insurance in Alabama?
The Delta Dental Diamond plan has no deductible for major dental coverage, and a high annual maximum, making it one of the best plans for full coverage and major treatment like implants.
Sign up to receive the latest news and offers from Dentaly.org