With all of the options out there, it can be hard to know which is the best dental insurance in Texas for you. There are many different options and features to choose between, so how do you know what's worth paying the extra for? One thing's for sure – it's worth researching your decision carefully to find a dental plan that really suits your needs.
In this article we'll help you understand different options for Texas dental plans, including:
PPO and DHMO plans
Cover for individuals, seniors and families
Bundled vision and dental insurance
Dental insurance with no waiting period
We hope this information helps you decide on the best dental plans in Texas for your personal needs.
In another state? View our full guide to the best dental insurance in the US for more options.
An easy way to find insurance in Texas
You can find and enroll in a dental insurance plan in Texas quickly and conveniently by going to Dentalinsurance.com. This online marketplace makes it easy to search the top plans in your state.
All you have to do is enter your zip code and date of birth to see the plans available near you, and once you've chosen the plan you want, you can enroll right on the spot.
Types of dental insurance in Texas
We'll start by looking at the different types of private dental insurance cover, and the benefits of each. In terms of family or individual dental insurance in Texas, there are three main options available:
PPO (Preferred Provider Organization)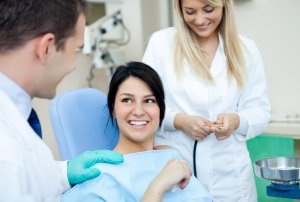 PPO dental insurance offers the most flexible cover, but usually with the highest costs. You'll have access to an approved dentist network, often offering pre-negotiated discounts on their rates. Many PPO policies allow out-of-network treatment, but co-payments may be higher in this case.
Preventive and diagnostic care is often included with no waiting period. However, for other treatments the wait time can be anything from 3-12 months. Some insurance companies include cover for orthodontia and implants with their PPO plans.
DHMO (Dental Health Maintenance Organization)
DHMO plans give access to a more restricted network of dentists than PPO, and some require you to choose one primary care provider. This one dentist then performs or arranges all your treatment.
On the plus side, premiums are generally lower and there is often no annual limit, no deductible and no waiting period. Preventive treatment is usually included or carries a low co-payment.
Dental savings plan
A dental savings – or dental discount – plan is not insurance as such, but it's a good option if you want to save on dental care straight away. In return for your premium, you receive a set discount on services from dentists within the insurer's network. You might also get free preventive and diagnostic care.
The claims process is usually straightforward with this type of plan because the discounts are agreed in advance and there are no annual limits or deductibles to worry about. However, discounts may be smaller than with PPO or DHMO policies – particularly for more expensive treatments.
Understanding different dental plan features
Searching for the best dental plan for you will take a little time, since every provider offers a slightly different combination of benefits. Here are some of the most important things to consider as you research dental insurance:
Cheap vs useful
You might just be searching for the cheapest dental insurance in Texas, but low-cost isn't always best. Depending on the state of your teeth and the treatment you need, you might save more by paying a higher premium in return for better benefits.
Here are the cost factors you need to weigh up when making a decision: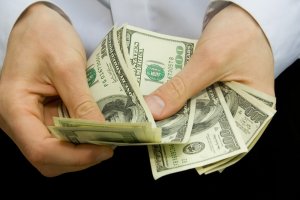 Annual premium: The amount you pay for your insurance cover, whether or not you make a claim. Some insurers allow you to pay this monthly.
Co-payment: The amount you must pay for each treatment, with the remainder being covered by your insurer. This can be a fixed cost or a percentage of the total charge, and for some treatments there may be no co-payment.
Deductible: The amount you must pay out-of-pocket before your insurer will pay out. This usually resets annually but for some policies may apply over the lifetime of the product. May be waived for some treatments.
Maximum limits: If your policy has an annual or lifetime limit, your insurer will only cover that amount. Limits may only apply to specific treatments.
It can be hard to balance all these aspects to find the most affordable dental plan for you – especially as you don't know for sure what work you'll need in the future.
Generally speaking, if your teeth are in good condition and you have only needed basic work in the past, you may be better off paying a low premium for preventive and basic cover. If, however, your oral health isn't great, you may save more in the long run by paying a higher premium for a policy with more generous coverage.
Texas dental insurance with no waiting period
If you urgently need treatment, look for dental insurance with no waiting period. Many plans offer immediate cover for preventive work, but if you want other treatment straight away you're likely to find yourself paying a higher premium or co-payment for the privilege. It may still work out cheaper than paying for the work in full yourself.
If you can't find immediate cover that suits your needs, you could consider dental tourism for low-cost dental work. By crossing the border to Mexico, for example, you might save 50-70% on your treatment costs. If you need implants, crowns, or other expensive work this can be a great way to make it more affordable.
Insurance for dental implants and braces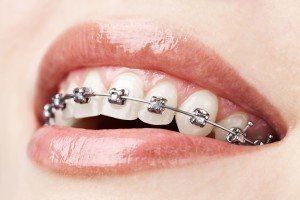 Certain treatments are only covered by more extensive plans – typically more costly procedures like orthodontic work, dental implants, and cosmetic procedures including teeth whitening.
Even if you do get dental insurance for braces, it may only cover certain types of brace if deemed medically necessary. There is also likely to be a high co-payment or low annual limit, so check the details to make sure it's worth paying for the extra cover.
If you need help finding a plan that covers orthodontic work, you can search for your plan now at Dentalinsurance.com. While you're there, if you need any guidance, you can call their number at 888-626-0057 to speak with one of their licensed agents.
Combined dental and vision insurance
Some providers offer the chance to combine dental and vision insurance in one policy. This can be a good way to save money if you need both types of insurance. You may also have the chance to save on hearing care and prescriptions, and even life insurance.
Our full guide to US dental insurance has more information on the different types of insurance and the features they offer.
Comparing Texas dental insurance providers
There are many companies that offer dental plans in Texas, each one with a different schedule of benefits. Here we have listed some of the most popular so you can start considering your options. You might also want to check reviews from past customers to discover what the company is actually like to deal with.
Delta Dental insurance in Texas

Delta Dental offers three dental plans in Texas: one DHMO-style plan (called DeltaCare USA) and two PPO-style plans.
With DeltaCare USA you choose a primary care facility. There is no deductible and no annual maximum – you just pay a co-payment for any treatment you need. There is no cost for exams and x-rays.
This insurance covers 25% of the cost of orthodontic work for adults and children, and teeth whitening is available with a $125 co-payment. However, dental implants are not included.
Delta Dental's lower level of PPO cover gives free exams, cleanings, and x-rays. After 6 months there is a 50% discount for fillings and simple tooth extractions. There is no additional cover for major work, though. The annual maximum is $1,000 with a $50 deductible.
With the higher level, the co-payment for basic work after 6 months is just 20%, and after 12 months you only pay 50% for other major work – including braces, dentures and implants. This is all subject to a $1,500 annual limit and $50 deductible. You can visit any dentist but those in the PPO network offer better savings.
Aetna dental insurance

At the time of writing, Aetna isn't offering private dental insurance for individuals or families. However, they do have a dental discount plan called Aetna Vital Savings.
The plan is available to individuals and families with monthly or annual payment options. You'll have access to a network of 220,000+ dentists, and discounts range from around 15% to 50% depending on the treatment. It's best to check with your local provider what treatments they cover and at what rate.
There is also the option to extend your cover to include discounts on pharmaceuticals and eye care.
Blue Expert

Another dental discount plan in Texas is available through Blue Expert. A fixed fee schedule covers most treatments, so the amount you save will depend on the dentist's regular price. However, for most basic and major restorative work the discounts are between 30% and 60% – possibly higher.
There is also a fixed 20% discount for certain procedures and treatments including:
Sinus lift
Dental implants
Orthodontic work
As a member you have the flexibility to visit any participating dentist and change providers whenever you like.
Humana

Humana offers all three kinds of dental plan in Texas.
With their dental savings plan you pay a monthly fee in return for savings at network providers. There are no waiting periods and no additional fees to pay, except for the treatment itself. Members can save up to 20% on orthodontia, and the plan extends to vision, hearing and prescription savings too.
In terms of dental insurance, Humana has one DHMO and three PPO plans to choose from. With the DHMO plan you choose a primary care dentist and receive free checkups, cleanings and x-rays. For other treatments you'll pay a discounted rate with no deductible and no annual limit.
With Humana's PPO plans you have the freedom to visit any dentist, but you'll benefit from greater discounts with an approved network dentist. Some treatments are subject to a 6- or 12-month waiting period, and co-payments range from 20% to 80% depending on the plan and treatment. Their loyalty PPO cover has a sliding scale of co-payments and annual maximums so the benefits increase the longer you hold the insurance.
Comparing the best dental insurance in Texas
There are plenty of other dental insurance providers operating in the state of Texas but hopefully, you now have a better idea of what is on offer. Below is a table summarizing the key information about these providers:
Large network; all plans provide orthodontia cover

15–50% savings at 220,000+ dentists

Discounts on treatments including braces and implants

DHMO, PPO & Dental savings

Full range off plans; vision and other insurance available

Details correct at time of writing; check with insurer for current and complete policy details
Dental insurance for seniors in Texas
It's an unfortunate fact that as we get older, our teeth tend to deteriorate faster. As we reach our senior years it's more likely we'll need major restorative work or replacement teeth, either as dental bridges, dentures or implants.
Because of this, insurers often apply different rates and terms to their dental plans for seniors. Aetna dental insurance offers Medicare plans, for instance, while Delta Dental provides private dental insurance for seniors through AARP.
Conclusion
There are plenty of companies offering different kinds of dental insurance in Texas. To find the plan that suits you best, you need to consider:
The type of cover you need (PPO, DHMO, dental discount plan)
Whether you are happy to be limited to just one dentist
The type of treatment you're likely to need
The balance between your premium, deductible, co-payments and annual limit
For help finding and enrolling in a plan, you can go to Dentalinsurance.com. Just enter your zip code and date of birth and you'll get to compare the best plans in Texas. Click the button below to get started!
If you find yourself needing dental care that your insurance doesn't cover, or your out-of-pocket costs are still too high, another option is to travel overseas to a country where dentistry is more affordable.
Whatever you decide to do, remember that the better care you take of your teeth, the less you'll need to spend on dental care in the first place.
If you want to read about the best insurance option in any other state, please select from the list below.
Sign up to receive the latest news and offers from Dentaly.org