What is the best dental insurance in Florida? There are many providers offering dental insurance in Florida so it can take a while to find the best plan for you. However, having the right dental insurance can make a big difference to your out-of-pocket costs when you need dental care, so it's worth taking the time to research your options properly.
While looking for the best dental insurance in Florida to suit your needs, you'll find different options including:
Individual, family, and senior plans
Policies with no waiting period
PPO, DHMO and discount plans
Dental insurance plans combined with vision or other insurance
Dental insurance for braces
In this guide to dental insurance plans in Florida, we'll talk you through some of the main differences between plans. We'll also compare plans from some top providers so you can see which one is best for you.
An easy way to find your Florida dental insurance
You can browse a wide range of dental insurance plans in Florida quickly and conveniently by going to Dentalinsurance.com. This online marketplace makes it easy to search the top plans in your state, and enroll if you find one you like.
Just enter your zip code and date of birth to see the plans available near you, and call 888-626-0057 if you want guidance from one of their licensed agents.
Understanding dental insurance in Florida
There are various types of dental insurance that work in different ways, but when it comes to choosing private dental insurance plans in Florida, you'll have three main options: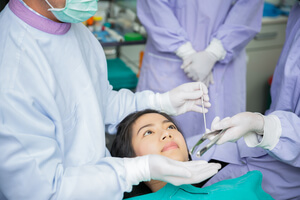 DHMO (Dental Health Maintenance Organization)
DHMO plans give you coverage through a small network of dentists, and you may have to select one primary care provider. These plans are typically the most affordable, but come with limited benefits.
While preventive care is often included at no extra cost, any other treatment is likely to require a co-payment. Major procedures may attract very small discounts or no cover at all, so be realistic about the kind of work you're likely to need.
PPO (Preferred Provider Organization)
PPO plans offer more flexible cover – you'll have a wider network of dentists to choose from and there is usually cover for out-of-network providers, albeit with a smaller discount. Because premiums and deductibles are typically higher, you might receive added benefits like discounts on braces, dental implants and cosmetic procedures.
PPO dental insurance may come with no waiting period for preventive work, but for basic and major procedures you might have to wait 3-12 months before cover kicks in. There may also be a longer claims process, especially if you visit an out-of-network dentist.
Discount plans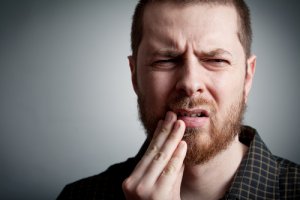 Dental discount plans (or 'dental savings' plans) are not technically insurance, but they are a useful option if you need immediate care and don't have any other cover. In return for your premium you receive a fixed discount on your treatment with participating dentist(s). You may also receive free preventive care like regular checkups and cleanings.
Because of the fixed discount structure with no annual limits, your dentist can usually apply your discount straight away without the need for lots of paperwork.
For more detailed information on the different types of dental insurance available in the US, and what all the different options mean, check out our full dental insurance guide here.
Features to look for in dental insurance in Florida
As you search for affordable dental insurance in Florida you'll come across different features which may or may not matter to you. Here are some of the main things to think about:
Low cost vs low deductible
You might be fixated on finding the cheapest dental insurance in Florida, but don't forget to look at all the costs involved. To find the right plan for you, you need to consider:
Annual or monthly premium: the amount you pay for your cover regardless of any claims
Annual deductible: the amount you have to pay out-of-pocket each year before your insurer will cover any costs
Co-payment amount/percentage: the fixed amount or percentage you must pay for each treatment you receive (with your insurer covering the rest)
If your teeth are in generally good health then it may make sense to choose a policy with a low premium but a higher deductible and co-payments. If, however, you anticipate needing a lot of work, you may find it more affordable to pay a higher premium but have lower costs for the work itself.
Note that not all providers offer the option to pay your premium monthly; some require annual payment up-front.
No waiting period
If you need dental work urgently and want to benefit from any discount straight away, look for dental insurance with no waiting period.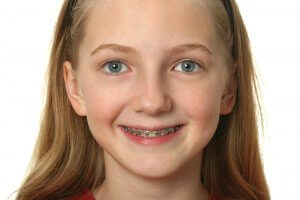 Braces and implants cover
Are you planning to use your dental insurance for braces, dental implants, or other cosmetic procedures like teeth whitening? Not all policies cover this kind of work, so check the details carefully to avoid disappointment. These procedures usually come with relatively low annual or lifetime limits so even if you have some cover, you're likely to still have significant out-of-pocket costs.
If you're looking for a plan to cover orthodontic work, you can search now at Dentalinsurance.com. While you're there, if you need any guidance, you can call their number at 888-626-0057 to speak with one of their licensed agents.
Combining with other insurance
Some insurers provide different types of insurance and offer a discount if you get everything in one place. For example, you may be able to get your health, hearing, dental and vision insurance in one package.
What is the best dental insurance in Florida?
There are many companies providing dental insurance in Florida. Here we have listed a few of the most popular so you can get an idea of what's on offer and start narrowing down your options. Check the comparison table at the end to quickly compare the main features of each one.
Florida Blue Dental Insurance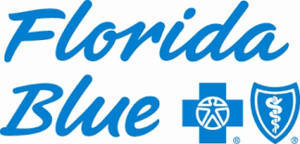 Florida Blue cover is provided by Blue Cross and Blue Shield of Florida. They offer two PPO-style plans: one with fixed co-payment amounts for in-network dentists and the other with percentage co-payments. Both offer out-of-network coverage, but with reduced benefits.
Florida Blue's PPO plans are available for all ages of patient, although premiums shoot up after age 64. Annual maximums are limited to $1,000 with a $50 deductible for basic and major services. However, unused annual maximums may be rolled over from one year to the next, subject to certain conditions.
They also have a DHMO-style plan which has no waiting period, no deductible, no annual maximum and no restrictions on pre-existing conditions. Most preventive work, like check-ups, cleanings and x-rays, is included in your annual fee – but you must visit your own network dentist. A fixed fee applies to many other procedures, including teeth whitening, and there is a 25% discount for orthodontic work.
Delta Dental

Delta Dental insurance in Florida gives access to an extensive network of dentists through their PPO plan. Many of these dentists have agreed to lower their fees for Delta customers, so any insurance discounts apply to the reduced fee. There is also the option to visit non-network dentists.
They offer two levels of PPO cover: Basic and Premium. The Basic plan provides no-cost exams, x-rays and cleanings. After a 6-month waiting period you get a 50% discount on fillings and simple extractions.
With the Premium plan preventive care is free and after 6 months the co-payment for fillings and simple extractions is just 20%. After a 12-month waiting period, cover is extended to major procedures including dentures, implants, crowns and orthodontics – all subject to an annual maximum of $1,500.
Delta's DHMO-style plan, called DeltaCare USA, lets you choose a primary care dentist from their network – which you can change at any time. Oral exams and x-rays carry no extra charge, and there are fixed prices for most other treatments including teeth whitening. Implants are not covered though, and for orthodontic work you'll have 75% of the bill passed on to you.
Dental insurance for seniors in Florida is offered through AARP, a company administered by Delta Dental.
MetLife TakeAlong Dental

MetLife dental insurance in Florida currently consists of three PPO plans. These offer different levels of dental insurance for individuals, couples and families.
The lowest level offers a $1,000 annual maximum with a $75 deductible, while the highest level gives $2,000 with a $25 deductible. Cover for orthodontic work is limited to the highest level only; there is a $1,000 lifetime maximum for dependent children (no adult cover).
Preventive and diagnostic services are exempt from annual deductibles and provided at no extra cost.
You can visit any dentist for your care, but visiting a MetLife network dentist typically gives better prices since they apply pre-negotiated fees. The discounted fees are 36% lower on average than standard fees, according to MetLife.
Humana

There are three types of Humana dental insurance available in Florida: dental savings, DHMO and PPO.
The dental savings plan has no waiting periods and no annual maximum with no deductible. Members get a discount of around 20-40% on basic and major procedures with approved network dentists. There is also a discount of up to 20% for braces.
The DHMO plan is similar, but with preventive care included and greater potential savings on other work. You will, however, have to select a primary care dentist from Humana's approved network.
Then, there are three levels of PPO plan with varying premiums, deductibles, annual maximums and levels of cover. These are available for individuals and families. Members can visit any dentist but may get better savings from network dentists.
Humana customers can also save money by bundling dental and vision insurance, with discounts also available on hearing care and prescriptions.
Guardian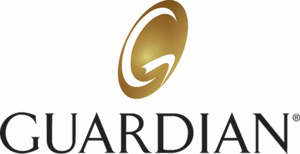 With Guardian dental insurance in Florida you have a choice of three plans: two PPO and one DHMO.
The DHMO 'DentalGuard' plan gives immediate cover with no cost for cleanings and x-rays. For other treatment a co-payment applies. All work is handled by your primary care dentist, selected from Guardian's approved network.
There is no cover for implants, but children's braces are covered in full minus an annual co-payment of $350 if deemed medically necessary. This could, therefore, be one of the most affordable ways to get braces for your child, provided they are medically necessary.
With the two levels of PPO plan you can visit any dentist but you can save up to 35% by choosing an in-network dentist. Preventive care is available immediately with no deductible for in-network dentists. For all other work there's a deductible of $50 and a waiting period of 6-12 months.
The maximum benefits increase over the first three years – from $500 to $1,000 with the cheaper plan and from $1,000 to $1,500 with the higher cover. Both levels have a $1,000 lifetime maximum for implants.
Comparison table
Below you can see a summary of the best Florida dental insurance plans offered by the providers we have described in this article. For more details you'll need to request a quote directly, since policy terms and premiums will vary depending on your age and location.
Available for children, adults and seniors; rollover of unused calendar year maximum

Extensive network of participating dentists in Florida with negotiated discounts

Negotiated discounts for network dentists; up to $2,000 annual limit

Wide variety of plans; monthly and annual payment options; discounts on vision, hearing, etc.

Out-of-pocket maximums for children on HMO; increasing annual maximums on PPO

Details correct at time of writing; check with insurer for current and complete policy details.
Conclusion
As you can see, the question of the best dental insurance plans in Florida depends on your personal requirements. In particular, you need to consider:
How quickly you need cover
Whether you're happy to be restricted to one dentist
If it's mainly preventive work you need
Whether you want cover for procedures like implants and braces
If you get quotes from several providers for dental insurance in Florida, check the policy details carefully to ensure you're comparing like-for-like. They all have slightly different conditions so it can be hard to work out which offers the best value for you and your family.
Since most dental plans include preventive care – or at least offer a large discount for it – be sure to take advantage of this and get regular checkups. This is the most effective way to save money on your dental costs in the long run, since problems that are picked up early on are generally less costly to treat. You can find more tips for maintaining good oral health on the ADA's MouthHealthy website.
And if you need help finding the best insurance plan in Florida for you, you can go to Dentalinsurance.com. Enter your zip code and date of birth and you'll get to compare the best plans in Florida. Click the button below to get started!
If you want to read about the best insurance option in any other state, please select from the list below.
Sign up to receive the latest news and offers from Dentaly.org