Are you looking for the best dental insurance plans for individuals? Thankfully, although finding the best dental insurance plan is never completely stress-free, it will be easier if you only have to keep your needs in mind.
There are all sorts of plans available — from cheaper plans that offer basic services, to more expensive plans that offer major restorative treatment.
In this article, we'll go over all of your options for individual dental insurance plans and talk about things like:
How individual dental insurance works
The best dental plans for individuals
Dental savings plans for individuals
…and more!
If you're short on time, you can have a look at the table below where we've made a quick comparison of the best dental insurance plans for individuals.
Dental for Everyone Gold PPO

Select Plus 1500 + VSP Standard

500 Series Dental Savings Discount Card

*These plans and prices are based on an individual in Los Angeles, CA, born in the year 1977.
You can browse the plans in the table, and many more, by going to dentalinsurance.com — the online dental insurance marketplace that makes it easy to find and enroll in the best plan for you.
Otherwise, keep reading to dive into the details.
How dental insurance works
The basic way in which dental insurance works can be summed up with the following:
Dental insurance is like regular health insurance, but it only covers treatment costs related to your teeth, gums, and mouth. One of the most important parts of oral health is preventive care, and so many insurance plans offer free cleanings and checkups.
Dental insurance doesn't cover every procedure, however. Cosmetic procedures aren't covered by insurance, and some plans won't offer coverage for more expensive procedures like dental implants.
There are many fees and caveats associated with dental insurance that go beyond the monthly premium, including deductibles, coinsurance, maximums, and co-pays.
You may think you don't need dental insurance, especially if you don't have dependents. And while you wouldn't be alone (74 million Americans are without dental insurance) you also wouldn't be right. It's important to have some way, whether it be insurance, a discount plan, or access to sliding scale care, to prevent dental problems before they happen and take care of them if they do.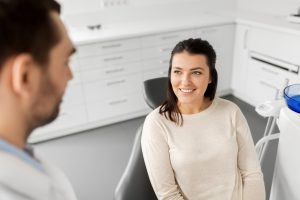 When talking about dental insurance and looking for your individual dental plan, it's important to understand the terminology used, as this can have a big effect on what your coverage provides and how much you actually end up paying. So let's have a look at some of the most important and common terminology:
Waiting periods: This is the amount of time you will have to wait between signing up for coverage and when your dental insurance actually kicks in. Often, for preventive procedures, there is no waiting period, but for more expensive procedures, waiting periods can be anywhere from 6 months to 2 years.
Deductibles: The deductible is how much you have to pay out of pocket before your insurance kicks in. If you have treatment costs of $2,000, but your deductible is $1,000, then you have to pay $1,000 on your own before your insurance starts to cover your treatment.
Coinsurance: Once you've paid your deductible, your insurance will kick in. But that doesn't mean it will cover 100% of the costs of your treatment. Instead, it will cover a percentage of your costs, which is called coinsurance. The exception is with preventive care, in which case your insurance might pay for 100% of the costs.
Copays: A copay is a relatively low fee that you might have to pay in-office when you go to see the dentist. These typically range from $10 to $20.
Yearly maximums: If your individual dental insurance plan has a yearly maximum, it means that that's the most it will pay during a year for your treatment. For example, if your maximum is $2,000, and you have an expensive procedure that costs $4,000, then once your insurance has contributed $2,000, you'll be responsible for the remaining $2,000.
Types of dental plans for individuals
There are various types of insurance plans you can choose from. These types of plans are the same regardless of the insurance provider you choose. Let's have a look at the different types of plans now:
PPO (Dental Preferred Provider Organization): A PPO has a network of dentists who have a contract with your insurance provider. The services that will be covered depends on your specific plan. With a PPO, if you see a dentist outside of the network, you'll likely have to pay more.
HMO (Dental Health Maintenance Organization): These plans are typically more affordable because they focus on preventive care, like cleanings and checkups. In return for lower costs, you will most likely have to use in-network dentists to receive insurance coverage, and the network with an HMO is usually smaller than it is with a PPO.
EPO (Dental Exclusive Provider Organization): EPOs are also less expensive than PPO plans. You will typically have a smaller, local network of dentists to choose from. You may be able to see an out-of-network dentist for a medical emergency.
POS (Dental Point of Service): With this type of plan, patients can visit out-of-network providers, although coverage will be less. Deductibles may be higher for these providers, but this type of plan can benefit people who want nationwide coverage.
Dental discount/savings plan: This is not actually a type of insurance, but it is a way to get discounted dental treatment for a low monthly or annual fee. Since it isn't insurance, there are no deductibles, maximums, or waiting periods.
Managed fee-for-service: If you go this route, you can visit any dentist you like. They will bill your insurance, but you'll be responsible at the time of treatment for paying the fee for the service you received.
How is dental insurance for individuals different?
If you're not married, you don't have dependents, and you don't get insurance through your employer or you don't want to, you can get an individual dental insurance plan.
In this case, you will only be paying for your insurance, and you can choose the exact benefits and coverage type you need for your specific oral health requirements.
Many people find that getting an individual dental plan is more affordable and more flexible than the other options available.
In the video below, Dr. Grey Kantor explains why you might want to opt for an individual dental insurance plan, even if you have the option of enrolling through your employer.
Best dental insurance for individuals
There is a vast array of dental insurance plans for individuals you can choose from. To help you wade through them all, we've selected some of the top dental insurance plans for individuals.
To get a better feel for the details of each plan, we've used the example of a 45-year-old individual who lives in Los Angeles.
Delta Dental for Everyone Gold PPO
This Delta dental plan for individuals features the following:
Choose any dentist you want
Yearly maximum $1,000
Increase in benefits after the first and second year
Disregards past dental history
12-month waiting period for major services
Let's you keep your plan no matter your age
Some other coverage features include:
$47.25 monthly premium
60-100% coverage for cleanings
50-80% coverage for fillings
Up to 50% coverage for restorative services
2 cleanings per year — 100% coverage after 3rd year and after deductible
2 exams per year — 100% coverage after 3rd year and after deductible
Humana Dental Bright Plus PPO
With the Humana Bright Plus PPO you get help maintaining your oral health with affordable preventive and basic services. Plus, there's a rare $100 teeth whitening allowance included in this plan. Coverage features include:
$26.54 monthly premium
100% coverage for cleanings
100% coverage for exams
60% coverage for fillings
Major services aren't covered
$50 deductible per calendar year per individual
Renaissance Dental Plan II PPO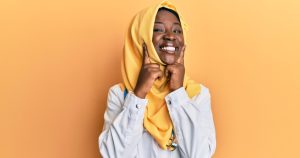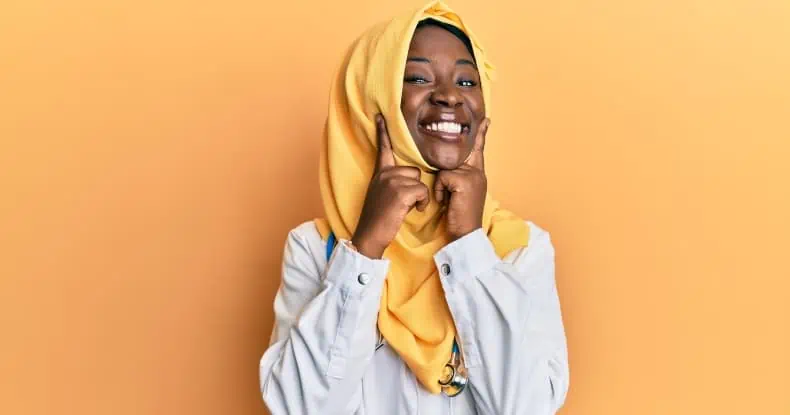 This individual dental insurance plan covers oral exams with x-rays and cleanings, and major services like crowns, bridges, dentures, and root canals. It also features:
Ability to visit any dentist in the network
No waiting periods on preventive services
$1,000 maximum
$50 deductible
Additional coverage features include:
50% coverage for cleanings
50% coverage for fillings
50% coverage for root canals
By the way, we found these plans by browsing dentalinsurance.com. This online insurance marketplace makes it easy to find the individual dental plans you are looking for. All you have to do is enter your zip code and your date of birth and they'll show you the best individual, standalone dental plans in your area.
And if you need help signing up for a plan, or if you have any questions, you can call 888-626-0057 to speak with a live representative.
Best dental insurance plans for…
Implants
It's not easy to find a dental insurance plan for individuals that provides coverage for implants. Given that there are so few options, one of the best individual dental insurance for implants might be the Guardian Advantage Diamond PPO from Guardian Direct.
It has a monthly premium of $61.56 and provides the following coverage for implants:
50% for in-network, after a $1,000 deductible lifetime maximum
50% for out of network, after a $1,000 deductible with a lifetime maximum
Waiting period of 12 months
We have an entire article dedicated to dental insurance for implants, which you can have a look at if you'd like to read more.
Seniors
If you're looking for the best dental plans for seniors, you may want to have a look at Physicians Mutual. They offer three dental plans for seniors — Preferred Plus, Standard Plus, and Economy Plus.
Here are some of the main features of Physicians Mutual insurance:
Preventive benefits: Coverage begins immediately for cleanings, exams, and x-rays
Basic benefits: Coverage begins after 3 months for fillings, minor surgery, denture replacement, and tooth extractions
Major benefits: Coverage begins after 12 months for root canals, crowns, bridges, and dentures
We also have a guide for seniors on dental insurance if you're interested in finding out more, or you can check out our article on supplemental Medicare dental plans.
Self-employed
You've already got your own business to run, and now you've got to worry about dental insurance too. One of the plans we mentioned above provides solid basic services for self-employed individuals.
With the Humana Bright Plus PPO you get:
Low monthly premium of just $26.54
100% coverage for cleanings
60% coverage for fillings
No waiting periods for preventive care
90-day waiting period for basic care
Vision
For the best dental and eye insurance combination you might want to consider the Nationwide Select Plus 1500 + VSP Standard. This Dental PPO + Vision plan has the following features:
Dental coverage for preventive basic and major services
No waiting periods for preventive services
Low out-of-pocket costs for vision care
Savings on hearing aids
One bill for all services
Orthodontics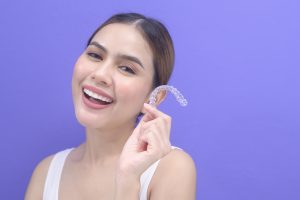 It's pretty difficult to find a traditional dental insurance plan that covers orthodontics for adults. Another option that may interest you is a dental discount/savings plan, or card.
Careington offers a 500 Series Dental Savings Discount Card which includes 20% on savings for orthodontics, including braces and retainers for adults. They also offer discounts on cosmetic dentistry services like bonding and veneers.
This is not a health insurance plan, which means you have to pay for all of the treatment you receive — payments are not made from the plan provider to the medical service provider in this case.
Dental savings plans and discount plans are becoming more popular as many people realize they can be more affordable than insurance, and that they have no limit on what they will cover. Plus with a dental discount plan, there are no annual maximums, deductibles, or waiting periods.
On dentalinsurance.com you can also browse and enroll in discount programs, including the one from Careington. Find yours now!
Full coverage dental insurance for individuals
If you don't mind paying higher monthly premiums, you can get full coverage dental insurance, which basically just means that more services are covered.
Renaissance offers a MAX Choice Plus plan, which costs $98.38 per month and includes the following features:
100% coverage for cleanings
20%-50% coverage for fillings
20%-50% coverage for crowns
No waiting periods on any services
No age limits
Implants are also covered with the following stipulations:
1st year: 20% coverage after deductible
2nd year: 40% after deductible
3rd year and beyond: 50% after deductible
Conclusion
If you're looking for the best individual dental insurance, you'll have to browse around to find the right plan for you. Every mouth and every person is different — maybe you've had good luck with your teeth and you need minimal preventive care. Or maybe you drew the short stick in dental health and you need frequent major restorative care.
Either way, you should have a way to help you cover costs. This doesn't necessarily have to be dental insurance, and a dental discount plan can help as well, which you can read more about here.
If insurance and discount plans are out of the question, you can find other ways to finance your dental care here.
To learn more about the different insurance plans offered in each state, you can choose your state from the dropdown list below.
FAQs
Is Delta Dental a good insurance plan?
Delta Dental offers a wide range of good dental insurance plans for individuals and families. Prices vary based on where you live and the type of coverage you are looking for.
How much is Delta Dental insurance a month for individuals?
Delta Dental insurance premiums can range anywhere from $20 per month to $90 per month, depending on the amount of coverage you are looking for and the services you need.
What is the best dental insurance for a single person?
The best dental insurance for a single person depends on your needs. If you have good genetics and a healthy smile, then you can get a plan with basic dental services. If you suspect that down the road you'll need extractions and implants, then you should opt for a plan that offers more coverage.
Sign up to receive the latest news and offers from Dentaly.org