With dental costs in the US on the rise, many people are choosing to get dental work overseas. The Philippines is a popular destination for dental tourism thanks to potential savings as high as 75% for dental procedures like dental implants in the Philippines.
For those considering visiting a dentist in the Philippines, this article will cover the following:
Where to go for your treatment
How to choose the best dentist for your needs
All-on-4 dental implants cost in the Philippines
Things to consider before you book
Keep reading to decide if the Philippines is a good dental tourism destination for you.
How much are dental implants in the Philippines?
Dental implants in the Philippines cost from $1,000 to $2,500 for a single implant, or from $8,000 for All-on-4 implants. In the table below you can get an idea of dental prices in the Philippines:
| | |
| --- | --- |
| | |
| | |
| | |
| Porcelain fused to metal (PFM) crown | |
| | |
| Acrylic dentures (one jaw) | |
| | |
You'll see that teeth implants, including the All-on-4 dental implants cost in the Philippines, is considerably less than in the US. This low cost is what makes it possible to pay for flights, accommodation, and a two-week vacation and still save money compared to getting the work done back home.
Do make sure you factor in all costs – including food, insurance, hotels, travel, etc. – when working out whether a dental trip is worth it for you.
Remember that for certain procedures like dental implants you'll need to make two or three visits over the course of several months. You'll also need to contact your chosen clinic to request a personal quotation for your work.
Dental tourism in the Philippines
The Philippines may not be the first country that comes to mind when you think of visiting the dentist, but it actually is one of the most popular countries for affordable dental tourism, and there are many good reasons why it should be on your list of places to consider.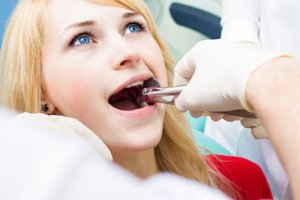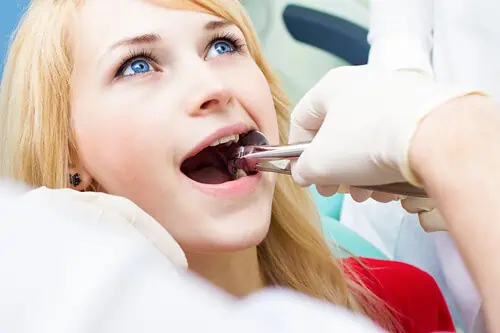 Located on the fringe of the North Pacific Ocean, just above the equator, its tropical climate helps the country attract over 6 million visitors annually. Some of these come specifically to get their teeth done, while others just take advantage of the chance to get cheap dental work while on vacation.
Common dental procedures
Generally speaking, the more expensive a dental procedure is in your home country, the more you stand to save by getting it done overseas. Therefore, people often visit a dentist in the Philippines for treatment like:
Dental implants
All-on-4 implants
Dental crowns
Root canal work
Veneers
Teeth whitening
Bridges
Dentures
If you need other work like fillings or extractions, it may not be cost-effective to travel overseas for this alone. However, if you're going to be there anyway – for a vacation or other dental work – you may as well take advantage of the cheaper prices.
If you're interested in getting dental implants in the Philippines or any other dental work done, you can get help planning your trip from Medical Tourism Corporation. They have years of experience facilitating communication between patients in the US and dental clinics abroad.
Just fill in your details below to get started with a free quote for dental implants prices in the Philippines.
Request a free quote for dental treatment abroad
Dental training and accreditation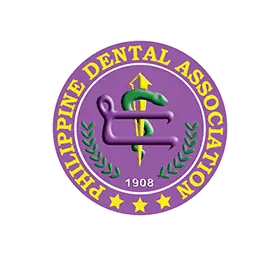 Many Filipino dentists train overseas in the US or Europe before returning home to practice. But even for those who qualify in the Philippines, the education system is based on the US system. Dentists must complete a six-year program — two years of preparatory training before beginning a four-year dentistry program. Those wishing to specialize in a particular field of dentistry undergo a further two years of training in that field.
In order to practice in the Philippines, dentists must register with the Philippine Dental Association (PDA). They also need a professional license issued by the Professional Regulation Commission (PRC), which regulates all professionals working in the country. Furthermore, the Department of Health of the Philippines monitors all dental clinics and hospitals.
Filipino dentists may also opt to register with recognized bodies from other countries, such as the American Dental Association (ADA).
English is an official language of the Philippines, in addition to Filipino, and as such is widely spoken by professionals. This is a big plus for many patients, since clear communication plays an important part in their choice of dentist.
Standards of care
As with many dental tourism locations, it's quite normal to find that standards of care and service exceed what you're used to back home.
From state-of-the-art equipment to free hotel pickups to next-day appointments, many clinics go out of their way to offer a flawless experience. After all, they rely heavily on good reviews and word-of-mouth recommendations to keep their business thriving.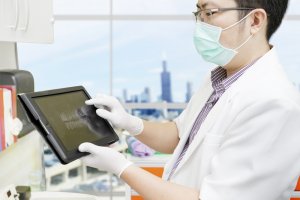 However, be aware that not all dental clinics in the Philippines operate to the same high standards. Some, sadly, are more concerned with their profits and don't make the same investments in their facilities. It's advisable to carefully research your choice of clinic and dentist before you commit to any work.
ISO 9001:2000 certification is a good sign that a clinic is committed to maintaining high standards, specifically:
Demonstrating the ability to meet customer and regulatory requirements and
Enhancing customer satisfaction through continual improvement and conformity to regulatory requirements
Do keep in mind, though, that this accreditation is entirely optional and is no guarantee of the quality of the dental work itself. Similarly, a lack of ISO accreditation doesn't automatically mean poor standards.
Where to go for dental tourism in the Philippines
The Philippines consists of over 7,600 islands. Not all of these have international-standard dental clinics, but a lot of them do have great beaches, beautiful scenery, and rich culture to enjoy. So as you decide where to get your dental work done, you should also consider what else you want to do on your trip, since this may determine where you visit a dentist.
Manila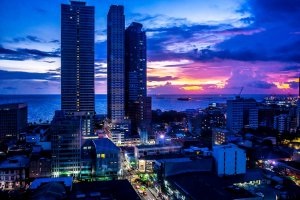 You'll find the highest concentration of international-standard dental clinics in the capital, Manila. There is plenty to see and do in this big city, as well as mountainous hiking trails just an hour or two away, but if you're hoping for some R&R on a beach you'll need to travel further afield. Many patients choose to get their dental treatment in Manila before or after exploring other parts of the country.
It takes around around 15 hours on a direct flight to reach Manila from cities on the east coast of the US. Once there, though, it's simple to take an onward domestic flight to many other destinations.
Davao
The next largest city after Manila, Davao is located on the southern island of Mindanao. Here you'll find a good selection of dental clinics catering to local and international patients.
Davao city has plenty of parks, museums and other attractions to explore, as well as natural beauty to experience further inland. It's also easy to jump on a boat to any of the nearby beaches and islands, making Davao a good all-round vacation destination.
Cebu and Palawan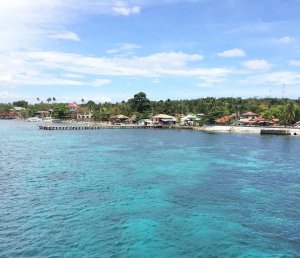 The islands of Cebu and Palawan present the best of both worlds for many visitors. They both have an international airport and the amenities of a city (including international dental clinics), yet are small enough that white sand beaches and natural waterfalls are just an hour or two from the main city.
Cebu is also a good starting point for island-hopping, since it's nestled in the center of the Philippine archipelago.
Other destinations for dental implants in the Philippines
If you're planning to explore some of the more remote tropical islands, you'll find your choice of dentists limited. Although you'll never be too far from dental clinics serving the local population, they may not operate to the same standards you'll find in the larger cities.
For major dental work, it might be best to spend a few days in the city before or after you complete the rest of your trip.
Considerations before you book dental work in the Philippines
If you think you do want to head to the Philippines for your dental work, there are certain things to keep in mind as you research your choice of clinic and plan your trip. Be sure to read our main article on dental tourism for more information and advice.
You should also research the dental procedure(s) you need, particularly if it's major work you have never had before. This will help you know what to expect, plus you'll be in a better position to ask and answer questions.
Questions to ask your clinic
Don't be afraid to ask clinics plenty of questions to help you make up your mind. They are used to dealing with foreign patients and should be more than happy to give you all the information you need. You might want to ask:
What qualifications and accreditations do your dentists have?
What kind of sedation is available for anxious patients?
Are virtual pre-consultations available?
Should you get radiographs or other information from your current dental home?
Is there coverage for emergency services and medication?
Are they specialists in the work you need?
How much experience do they have with the procedure you need?
Can you see some photos and testimonials from past patients?
What materials will they use for your work, and are they the same materials used in the US, in case you need follow-up work?
How long is your work guaranteed for, and what is the procedure if you experience complications?
What kind of aftercare can you expect?
What insurance is offered as part of your treatment?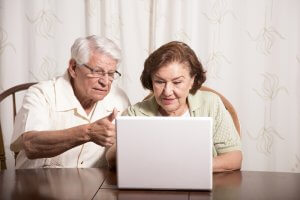 If a clinic is unable to answer your questions satisfactorily or you feel uncomfortable with their communication for any reason, there are plenty of others you can try.
Additionally, if your clinic doesn't offer insurance, make sure you do have an insurance plan when you go that will provide coverage while you're abroad.
If you need help finding a plan, you can go to Dentalinsurance.com. They make it easy to search a wide range of plans in your state.
Plus they offer helpful videos with tips for choosing the best plan for you and you can call them at 888-626-0057 to speak with one of their licensed agents. Just click the button below to get started!
Checking dentist reviews for your Philippines dentist
As well as reading patient testimonials, you should search for some independent reviews on travel forums and websites. These should give an impartial description of the patient's experience, whereas those provided by the clinic can easily be hand-picked.
Even reviews from people who didn't visit your particular clinic can contain useful tips and advice about the overall experience.
Expat sites can also be a good place to gather information, since people living in the Philippines longer-term likely have some experience with visiting the dentist there. Check out our article with reviews from Philippines dental patients so you can learn from their experiences.
To get you started, here is a video from Elaine who goes to the Philippines to get dental implants to restore the structure of her smile after getting a molar extracted. She emphasizes in her review that the procedure is not a painful one, for those who are especially worried about this aspect:
Booking a package for Philippines dentistry
When you book a dental trip you'll have the option to arrange everything yourself or to book a package with a medical tourism company.
Dealing directly with the clinic has its benefits; you can ask all the questions you like and you may be able to negotiate an extra discount. However, some people appreciate the peace of mind that comes with letting someone else arrange everything – including flights, accommodation and transfers.
Even if you don't book a package, you should ask your clinic what is included with your treatment. They may provide airport transfers and daily transport to and from the clinic as part of their service.
They might even include accommodation, or offer you discounted rates with nearby hotels. This can depend on the size of the clinic you're dealing with and how much work you're having done.
Alternative destinations
If you decide against visiting the Philippines for your dental work, there are still plenty of other popular dental tourism destinations you can consider.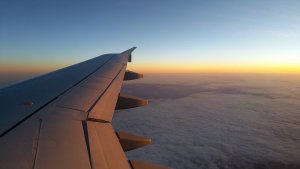 Neighboring Thailand offers many of the same perks: world-class dental care alongside pristine beaches and diverse cultural experiences. Many people choose to get dental treatment in Bangkok before continuing on to another part of the country for a vacation. The island of Phuket, meanwhile, is the top choice for people who would rather get their teeth done near the beach.
Read more about Thailand dental tourism to get dental implants in Phuket and other destinations.
If you're traveling from the US, getting dental implants in Mexico is an obvious choice because of its proximity. Border towns like Los Algodones and Tijuana can be visited in a day, if you live close enough, while Cancun offers the chance for a dental vacation.
Alternatively, you could fly to Costa Rica for dental care in just a few hours. There are plenty of dentists in the capital San Jose, as well as in more popular vacation hotspots like Playas del Coco and Tamarindo.
Over in Europe, Hungary, Poland, Spain and Turkey all offer top quality dental treatment at similarly low prices. You can tie your trip in with a city break or a beach holiday, or just focus on getting your dental work done.
And if you're looking to go a little further, you could hop on over to get dental work like dental implants in India, where there are plenty of reputable clinics.
Although dental tourism is becoming increasingly popular as people look to save money on their dental work, we know it's not right for everyone. Wherever you decide to get your treatment, we hope this information has helped you make a decision you're happy with and don't forget to get your free quote for dental prices in the Philippines.
Request a free quote for dental treatment abroad
Conclusion
Dental treatment like dental implants in the Philippines can cost around 60 to 80% less than it does in the US. That's because the cost of living in the Philippines is also much lower.
There are quality dental clinics in the Philippines, but to be safe you may want to find a dentist who is registered with the American Dental Association, or one who studied dentistry in the US.
Make sure to thoroughly research your clinic before you go, and check to see if dental insurance, discount plans, or payment plans can help you cover the cost of your care in the US.
FAQs
How much do dental implants cost in the Philippines?
Dental implants in the Philippines cost from $1,200 to $2,500, and all-on-4 implants in the Philippines cost around $8,000. Other treatment costs from 60 to 80% less than in the US.
How much do All-on-4 dental implants cost in the Philippines?
All-in-4 dental implants cost in the Philippines around $8,000 per arch. This is considerably less than they cost in the United States, which is around $20,000 per arch.
Sign up to receive the latest news and offers from Dentaly.org