If you're researching your options for dental tourism in Hungary, reviews are an important part of this process. You want to know what the experience was like for other people who got treatment such as crowns, veneers and dental implants in Hungary.
But with so much information available online (and not all of it honest), you might feel a little overwhelmed. To make your decision that bit easier, we have compiled some helpful reviews and advice from people who have visited Hungary for dental work. Here you'll find information on:
The kind of dental work people have in Hungary
Benefits of booking through an agency
What to expect when you arrive
How to choose a clinic
Potential downsides
These are all good things to consider as you research whether Hungary dental tourism is right for you. If you haven't already read our guide to dental implants in Hungary, check it out for some more tips and information.
Most of the reviews you'll find are from UK residents who go to Hungary for dentistry. The obvious reason for that is geographical, but Americans who go to Hungary will save just as much, and will get to explore an amazing part of Europe.
If you're interested in going on a Euro-vacation while getting your teeth fixed, the Medical Tourism Corporation can help you find a quality clinic in Hungary. They have years of experience organizing and planning trips for clients. Just fill in your details below for a free quote.
Request a free quote for dental treatment abroad
"It felt as though I had been treated in a spa rather than a dentist"
Matthew first started taking dental tourism seriously after a colleague mentioned the idea to him. He had a painful tooth infection and was facing a three-month wait in the UK for the operation he needed. Plus, he needed other work (including a crown and implant) that was going to work out very expensive with his local dentist.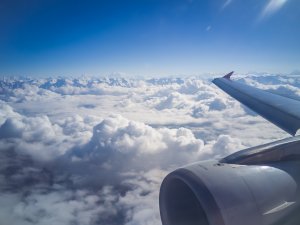 Matthew was apprehensive at first but a little online research put him at ease. He chose Budapest because of its established reputation for dental tourism and its cultural sightseeing opportunities. With flights costing $100 return, it was a very cost-effective alternative to private treatment in the UK.
In a review of his Hungary dental experience, Matthew explains how impressed he was with his treatment, the staff and the clinic (which felt like a spa). He booked a package which included accommodation conveniently located just two doors down from the clinic.
Writing his review three months on, he says the trip was definitely worth it to skip the three-month wait and avoid private dentistry prices in the UK.
If you're visiting Hungary for dental work involving surgery like wisdom tooth removal or implants, consider getting accommodation close to the clinic like Matthew did. You'll probably appreciate being able to go right back to your room to recover.
"All the staff spoke perfect English and were very friendly"
This video documents the experience of a patient who traveled with his wife to Budapest. She wasn't planning to have any treatment because she hates going to the dentist, but when she saw the facilities she felt comfortable enough to book to get her own teeth whitened.
Because this couple booked through a dental tourism company, their five-star accommodation was included and they were provided with maps and a phone to help them get around. They were very happy with the standard of dental care and the overall service they received.
They plan to go again when they need more dental treatment. The only thing they would change is to stay somewhere a little more central, with easier access to shops and sightseeing.
Dental work in Hungary review: "I felt in safe hands"
Helen needed to replace old veneers and was quoted £10,000 – £12,000 ($13,000 – $16,000) by a UK dentist for work including teeth whitening and a dental bridge. She researched dental tourism in Hungary and chose a clinic based in Budapest which treats mainly British patients.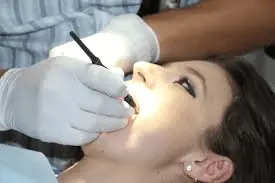 Helen's first step was to have a consultation at the company's London clinic. This cost a reasonable £25 ($33) which was refundable against any treatment she had. The estimated cost of the work was £4,700 ($6,000). She had to make three separate visits to Hungary, but even factoring in the cost of flights and accommodation, she saved a huge amount.
She says she felt reassured about her decision when she reached the clinic and found it was equipped with modern technology and the staff spoke good English.
"After many hours of discomfort and a little pain, I emerged with a mouth full of teeth to be proud of," says Helen.
Dental implants in Hungary review: "It was a decision that I was a bit wary about"
David, from London, explains that he was concerned about getting dental work abroad but he decided to go ahead because of the money he could save on his four implants and five crowns. Now, 18 months on, he is still very happy that he chose to get dental implants in Hungary.
He mentions that the clinic he visited was full of Brits getting dental work. He was pleasantly surprised to find that not only was the treatment much cheaper than in the UK; the quality of the work and the level of service were better than he'd experienced back home.
It's just a shame the video quality is so bad you can't appreciate the smile he is so happy with!
Summary of dental Hungary reviews
One thing that stands out in many reviews is people's surprise at how professional, pleasant and friendly the dental clinics in Hungary are – especially compared to what they are used to back home. It's not, as one reviewer joked, a case of a dingy back-street dentist pulling teeth with pliers.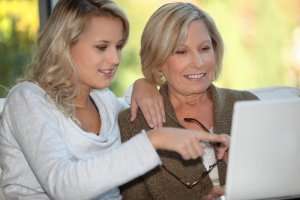 Many people choose to book through an agency so everything is arranged for them. If you're wary about traveling overseas for dental care, this peace of mind could be just what you need. However, if you're used to planning your own travel, it's quite straightforward to book your own flights and accommodation and navigate Budapest yourself.
If you choose a clinic away from the city, check whether transport is provided.
We hope you have found these Hungary dental tourism reviews and tips helpful. We'd recommend you do as much research as possible into your chosen clinic and dentist before you commit to anything.
If you decide Hungary isn't right for you, there are plenty of other locations you might consider.
Remember, Americans can travel to Hungary for dental work too — especially if you're interested in a Euro-vacation. If you're in the US and need help finding a clinic in Hungary, just fill in your details below for a free quote, and an MTC rep will reach out to you promptly.
Request a free quote for dental treatment abroad
Sign up to receive the latest news and offers from Dentaly.org