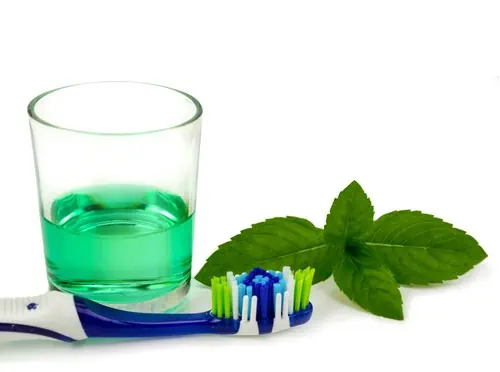 Are you interested in learning how to make your own homemade mouthwash? Making mouthwash at home using natural ingredients is appealing to many trying to cut unnecessary chemicals out of their lives.
If you've never made your own mouthwash, you probably have a couple of questions about how to go about doing so.
That's why in this article, we'll answer the following questions:
What is the best natural mouthwash?
How can you make your own mouthwash?
Is it safe to use hydrogen peroxide as a mouthwash?
What can you use instead of mouthwash?
Let's get started!
Why some dentists recommend using mouthwash
There aren't any official guidelines set out by the dental community when it comes to using mouthwash. But you can have a look at what one dentist says about whether or not you should use mouthwash in the video below.
As you can see, there are no set rules when it comes to mouthwash, and if you use it, the kind you use will depend on your particular mouth. Many dentists believe that mouthwash is beneficial to your oral health, but others believe that using mouthwash after meals is overrated. It's possible that both sides are correct—that mouthwash is beneficial to your oral health, but that its effects are also a bit overrated. The American Dental Association points out that it "may be a helpful addition" to your oral hygiene routine. The reasons? Mouthwashes can reach areas that are difficult to reach with a toothbrush, and help reduce or control plaque, gingivitis, bad breath, and tooth decay.
That being said, dentists also advise against using over-the-counter, cosmetic, and therapeutic mouthwashes more than the prescribed limit. Readymade mouthwash can sometimes be harmful to your teeth as it generally contains alcohol and other harmful chemicals. If your mouth is particularly sensitive to alcohol, such a mouthwash can cause dry mouth and other oral health issues. So, for certain people, mouthwash can be a source of the problems it was meant to tackle in the first place.
In this case, we recommend making your own natural mouthwash recipe at home. Yes, it's possible! Jump to the next section to read some easy DIY recipes for mouthwashes that you can easily make at home.
Making your own mouthwash
The beauty of homemade mouthwash is that you control the ingredients that go into it. You can go for all-natural ingredients or can also add some helpful chemicals like hydrogen peroxide if you're not allergic in any way. The best part is that it's much cheaper as compared to commercial products (see price comparison chart at the end of this section).
Let's look at some of the best recipes that can help you make mouthwash at home:
DIY remineralizing mouthwash
Ingredients
Calcium Carbonate: A chemical compound that helps remove food particles stuck in cavities.
L-Arginine: An amino-acid supplement that helps in remineralization of mouth and helps fight tooth decay.
Anise: Star anise plant that naturally helps to freshen up breath.
Blue-green algae: Help restore mouth pH levels.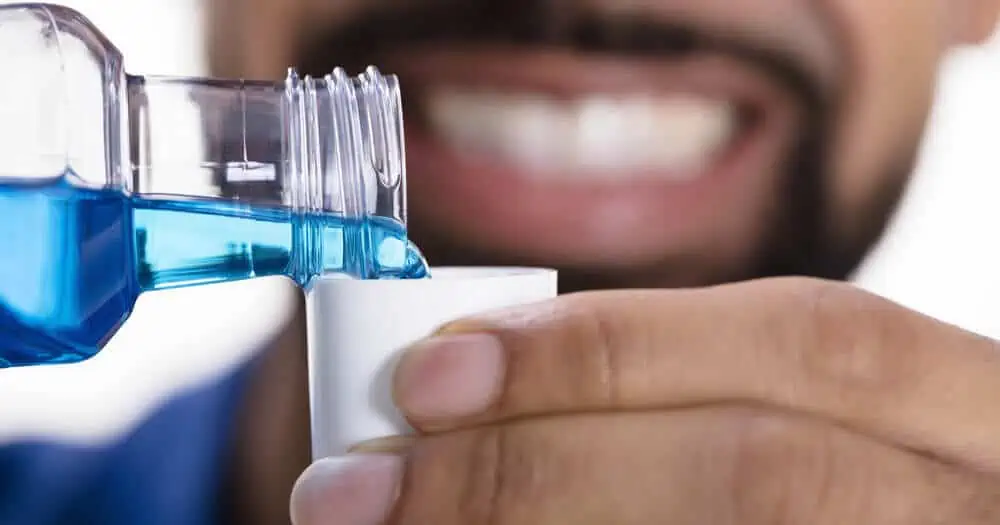 Instructions
Soak 2-3 anise stars for a few hours in hot water.
Add 1/2 teaspoon of L-Arginine and calcium carbonate in a different bowl with water.
Add 1/4 teaspoon of algae and soaked anise stars in the same bowl with other ingredients. Mix well and grind in a blender.
Use about 1 teaspoon for each rinse.
The resulting solution will help you effectively treat cavities through a natural process. It will normalize the PH level of the mouth while creating a balance of healthy saliva and good bacteria.
Turmeric natural mouth wash
Ingredients
Calcium carbonate and L-arginine.
Baking soda: This chemical compound has many benefits like assistance in normalizing pH value in the mouth and antibacterial properties that prevent tooth decay.
Cloves: Helps to prevent inflammation and remineralize your teeth.
Peppermint essential oil: This allows the mouthwash to eradicate bad taste for fresh breath.
Turmeric: Natural Ayurvedic medicine
Instructions
Soak 2-3 cloves in water overnight.
Add 1/2 teaspoon of Calcium carbonate, L-arginine, baking soda and turmeric in 1 cup of fresh water.
Now add soaked cloves and peppermint essential oil. Grind and whisk the solution.
Use 1 teaspoon for each rinse.
Turmeric can help prevent inflammation in your mouth. This homemade mouthwash recipe serves many purposes including the prevention of periodontal diseases and tooth decay, and removal of teeth stains.
Ask a dentist: Why turmeric mouthwash?
Though chlorhexidine is an effective mouthwash, sometimes it may result in allergic reactions. Curcumin is a polyphenol present in turmeric that acts as a natural alternative to chlorhexidine.
Turmeric mouthwash has an acceptable taste and is also biocompatible. Some scientific studies have observed that turmeric mouthwash shows anti-plaque properties comparable to chlorhexidine mouthwash. Also, turmeric mouthwash is free from the side effects of bitter taste and staining of teeth, which occur with chlorhexidine mouthwash.
Based on this, we can say turmeric mouthwashes have comparable anti-plaque, anti-inflammatory, and anti-microbial properties. Turmeric mouthwash is biocompatible and can be well accepted by people without any side effects.
Dr. Rashmi Byakodi
pH balancing baking soda mouthwash
Ingredients
Calcium carbonate and baking soda.
Algae: Chief ingredient that restores pH levels.
Xylitol: Natural alcoholic compound found in plants that works wonders for oral hygiene too, thanks to its antioxidant properties.
Instructions
Gathre 1/2 teaspoon of calcium carbonate, 1/4 teaspoon of baking soda, 1/4 teaspoon of xylitol, and 1/2 teaspoon of algae.
Add all the ingredients in a bowl with 1 cup of water.
Mix well and use 1 teaspoon for each rinse.
Certain foods can be quite damaging for our teeth, especially the ones with high acidic levels. These foods cause the pH level of mouth saliva to be more acidic. With the help of this recipe, you can maintain correct pH levels and still enjoy your favorite high-acidic foods, like apples and coffee.
As promised, here is a quick comparison between the prices of over-the-counter mouthwashes and homemade options:
And if none of these work for you, you can try the two following alternatives:
Rinsing with saltwater – Mix a few teaspoons of salt in lukewarm water and gently rinse your mouth after meals. This can be particularly helpful with cold sores.
Oil Pulling – This is a natural healing technique that involves rinsing your mouth with a tablespoon of coconut oil, olive oil, sesame oil, and rinsing with fresh water afterward. This essential oil mouthwash recipe can be included in the daily oral routine.
Can mouthwash be harmful? What can you use instead of mouthwash?
Commercial mouthwashes often contain harsh chemicals. In theory, if you use your mouthwash according to the instructions, and never swallow it, you should be OK. If you want to be especially safe, you can make sure only to use mouthwashes with the ADA seal of acceptance. Additionally, a mouthwash with alcohol or hydrogen peroxide may have harmful effects on the mouth of one person, but not on the mouth of another. The biggest problem, though, is when mouthwashes claim results that they can't deliver, something which the FDA is trying to crack down on.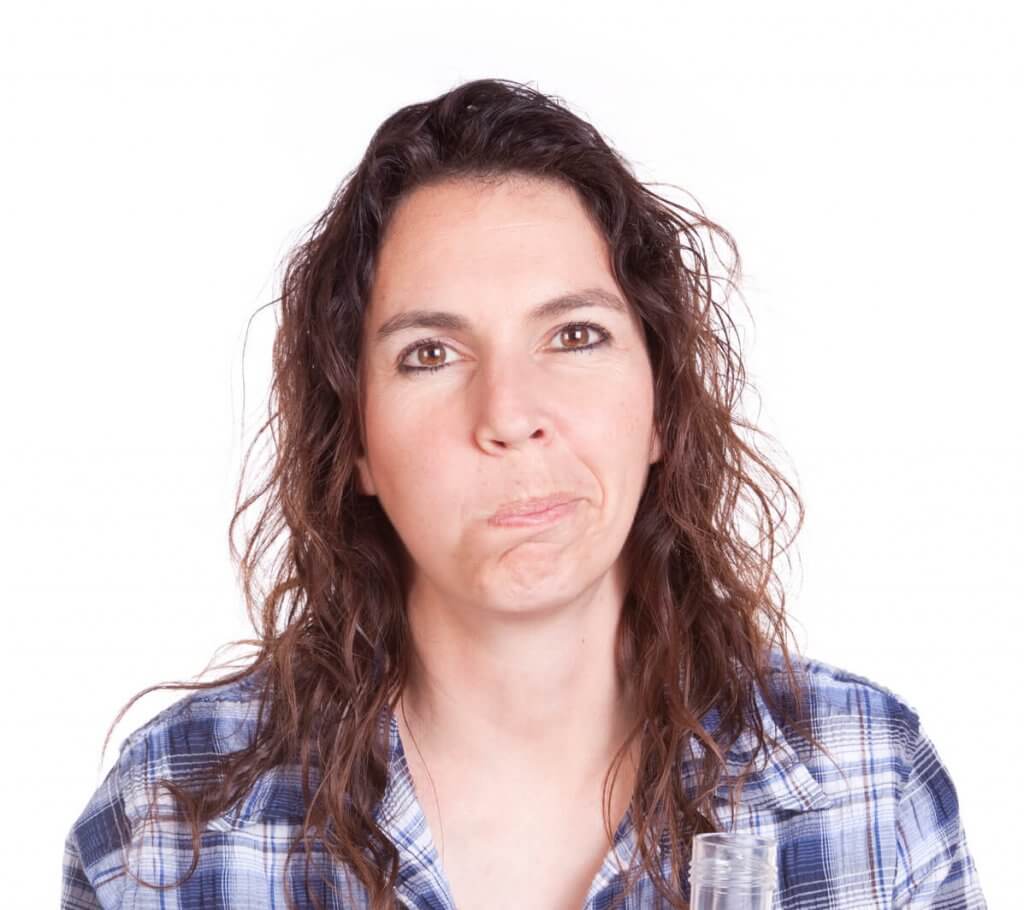 Conclusion
Mouthwashes can be beneficial when it comes to maintaining good oral hygiene and a homemade mouthwash is a viable alternative to over-the-counter commercial ones. Easy to make with generic natural ingredients, such a solution could be good for your oral hygiene issues like bad breath.
So, if you have a knack for DIY solutions, these are ideal for you. You can also replace them with a simple essential oil mouth rinsing routine. That said, you need to be aware that such homemade solutions cannot substitute brushing and flossing. These are only effective when included in oral routines that involve regular brushing and flossing at least twice a day.
FAQs
What is the best mouthwash (natural)?
While there are several types of natural mouthwashes that you can make at home, it's hard to say which is the best. The whole idea lies in the fact that you select ingredients that are specific to your oral issues. So, creating the best solution will depend on what ingredients suit you better, and that depends on your dental history and personal oral hygiene needs.
Is it safe to use hydrogen peroxide as a mouth rinse?
Hydrogen peroxide is easy to procure and almost every drug store has it. This chemical liquid can solve several oral health issues including bad breath and stained teeth. You can certainly consider hydrogen peroxide to cleanse your mouth every now and then, but make sure it is diluted enough. The bottle that you generally acquire from drug stores has a 3% concentration of hydrogen peroxide. It is recommended to combine one part of the solution with 2 parts of water for the ideal mouth rinsing concoction.
It's also important to make sure you don't swallow it. Just gargle and spit after 2-3 minutes.
Using Hydrogen peroxide in your oral routine may improve your oral hygiene and lead to whiter teeth. However, it might take some time to notice any visible whitening effects. This study analyzes hydrogen peroxide usage for several months to see evident effects.