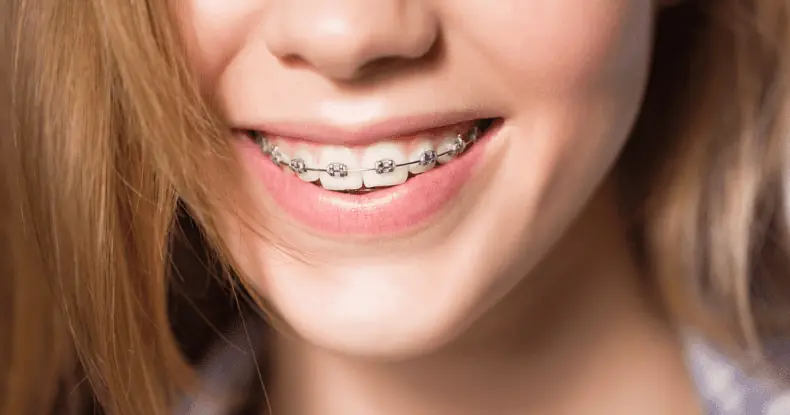 If you are an adult with crooked teeth, you probably have some questions about adult braces and orthodontics: How much do braces cost for adults and teens? Are there any free braces programs for adults? Are braces worth it?
That's why in this article, we'll cover the following points:
Braces costs for adults
Brace types
Different brands
Cheap braces for adults without insurance
Braces for low-income adults
How braces work
We'll also talk about the average cost of braces for adults with and without dental insurance that covers braces, as well as options for affordable braces for low-income adults. To see all of our articles on dental health, visit our homepage, Dentaly.org.
How much do braces cost for adults and teens?
Braces cost anywhere from $2,500 to $7,500 for the traditional variety. This high cost is one of the things that prevents many people from seeking treatment. Medicaid usually doesn't cover them—or dentistry in general.
Types of braces and costs
The following table highlights braces costs based on type:
| | |
| --- | --- |
| | |
| Invisible (in-office, e.g. Invisalign) | |
| Invisible (at-home, e.g. Candid, NewSmile) | |
| | |
| | |
| Self-ligating (e.g. Damon) | |
| | |
Invisible braces for adults
Invisible braces are clear, custom-fitting trays that fit over your top and bottom teeth. They can be used for severely crooked teeth, because a dentist supervises your treatment in office.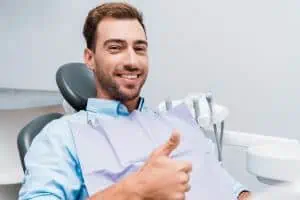 Some of the most popular names in the invisible braces game are Invisalign, SureSmile, Six Month Smiles, ClearCorrect, and Inman Aligners.
Braces like Invisalign and ClearCorrect can treat around 90% of orthodontic problems, including jaw misalignment and severely crooked teeth. You can read more about the differences between these two brands in our full guide here, or check out our ClearCorrect reviews.
The cost of braces like Invisalign tends to be more than it is for regular braces — anywhere from $3,000 to $8,500
If you're worried about cost then check out these Invisalign alternatives which cost from just $1,145, and make sure to check out our article comparing Candid vs Invisalign to see how they stack up.
Remote treatment clear aligners
At-home clear aligners look, feel and work the same as the in-office brands mentioned above. But that is where the similarities end. These differ from in-office brands because they are less expensive, and treatment can be carried out remotely.
Treatment time is typically shorter, because the cases these aligners treat tend to be very mild. The cost of clear aligners can be anywhere from $1,000 to $4,000.
Numerous brands allow you to straighten teeth at home, but not all provide the same level of care and service to their customers. Take a look at some of the top brands available and see which would be the best match for your needs:
Find the right clear aligners for you
There are so many companies offering remote teeth straightening with aligners! Take a look at our top picks and discover why we recommend these over any others.
If you're interested in this type of treatment but not ready to commit just yet, you can begin by taking a free assessment just to check your eligibility.
Our guide to the best invisible braces goes into more detail on this topic, and you can also review the differences between invisible braces like Invisalign vs traditional braces and compare Invisalign to at-home plans.
Byte is one at-home brand of aligners that includes a Byte nighttime aligners option. Learn how Byte teeth straightening stacks up against the hybrid option Candid here, and read about Invisalign vs. Byte. You can also see what patients think in our Byte reviews article.
Another brand that's recently entered the market that we certainly think is worth your while is Smileie. Smileie also offers the option to get treatment with just a single aligner for either your top or bottom teeth. Find out more in our Smileie aligner reviews.
Smilint, Uniform Teeth, and Dandy aligners are other options, some of which offer a hybrid option between in-office and at-home aligners. This means there are some office visits, but not as many as there are with a brand like Invisalign.
While you are browsing at-home braces brands, make sure that you only consider real companies, and keep an eye out for fake braces and DIY options.
Lingual braces
Lingual braces work like regular braces, except they go behind the teeth, facing inwards, so they're hardly noticeable from the outside, making them an alternative to Invisalign. Read more about the differences between lingual braces vs Invisalign.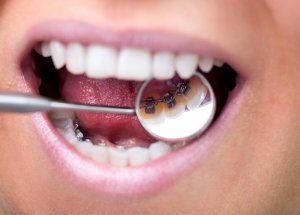 Brius braces are a type of lingual brace, but each bracket moves each tooth independently.
Lingual braces are more expensive than traditional braces — the price typically between $5,000 and $13,000.
Ceramic braces
The brackets for ceramic braces are made from a material that's either clear or the same color and texture as teeth, making them less obvious than their metal counterpart. Furthermore, the wire used to connect the brackets can also be tooth-colored.
For many people, ceramic adult braces provide a good balance between cost, speed, and appearance.
Transparent braces brackets are not noticeable from a distance and are less distracting close-up. You can read more about white braces in our guide here.
These braces cost from $3,000 to $10,000.
Self-ligating braces
Self-ligating braces have no elastic bands or metal ties to keep the straightening archwire in place.
The self-tightening system used in brands like Damon braces combined with advanced technology heat-activated wires could mean that the process of aligning teeth is relatively gentle.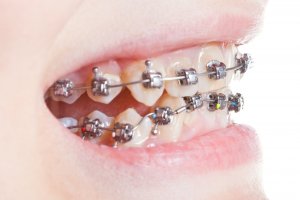 However, there is still no science supporting that the efficiency is increased and that pain is decreased compared to traditional metal braces.
These braces typically cost between $2,500 and $8,000.
Traditional metal braces
Traditional braces, or 'train track braces' can provide comprehensive care for over 90% of malocclusion cases.
By tightening the braces in different places, orthodontists can maneuver teeth into the desired position. Some brands, like Fastbraces, use a different style of brackets for faster results.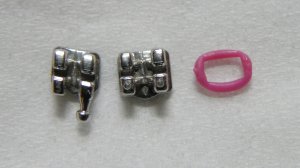 Having these braces fitted takes one to two hours. The process itself shouldn't hurt, but it's normal for teeth to feel sore after the initial fitting and after each adjustment. Read more about braces pain here.
Some patients may need to wear spacers before braces, in order to make room for the molar rings that will anchor the braces in place. Other patients made need additional space in between their teeth so they teeth can align correctly, a process known as interproximal reduction (IPR).
With this style of braces, you can choose the color of the elastic band used on each of the brackets. Colored braces at least allow you to make a style statement while your teeth are being fixed, and gold-plated braces give you that celebrity vibe.
Traditional braces cost between $2,500 and $7,500.
Below is a summary of the main advantages and disadvantages of the different types of braces.
In-office brands (e.g. Invisalign) may be more expensive

Treatment can take longer than expected

Teeth must be brushed and flossed after eating or drinking

Limited to treating mild to moderate crowding or misalignment

At-home brands (e.g. Candid) are cheaper than other braces

Difficult to clean and adjust

Treatment takes longer and is more expensive than traditional styles

Can have a greater effect on speech and cause discomfort

Ceramic (tooth colored or white)

Tooth-colored or clear material

As effective as metal braces

Self-ligating (including Damon)

Less painful than traditional methods

More noticeable if metal brackets used

Available with clear materials

Ceramic materials can stain

Potentially quicker treatment

Not suitable for every patient

Can treat a wide range of alignment problems

Can be customized with colored bands

Certain foods can't be eaten

Can be uncomfortable or painful
Does insurance cover braces?
One of the ways to help pay for expensive dental and orthodontic treatment is to get dental insurance for braces. Some insurance companies offer plans that cover treatment for adults up to 50%. Other plans require a copayment of around $2,000, and the insurance will cover the rest.
Ask a dentist: How do you justify paying for braces?
Braces can appear to be costly. However, your new smile ought to endure forever as long as you adhere to the doctor's consideration guidelines whenever you've had braces. What's more, if you follow up on your post-braces care plan appropriately, the investment will last a lifetime. So instead of thinking of it as spending a lot of money all at once, you can picture it as a lifetime of benefits.
Dr. Yusupov
But be careful, because some plans only offer orthodontic coverage for children 19 and under. It's all a matter of shopping around to find the right plan for you. For more information, you can check out our article on Delta Dental and braces coverage.
How much do braces cost on Medicaid?
In some states, you may be eligible for braces coverage through Medicaid, but chances are slim. To find out if Medicaid is offered in your state, you can check out our article here and learn more about if you can get Medicaid braces for adults. It can also guide you in your search for programs that may offer free braces for low-income adults.
How do braces work?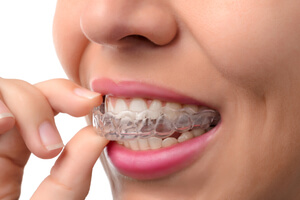 Braces correct problems with dental alignment by exerting constant, slight pressure on your teeth throughout the day, for months and in some cases years. There are several different types of braces used in modern orthodontics, and each one works in a slightly different way, but the main aim of braces for teeth is to straighten teeth.
The goal of braces is to intentionally move teeth into ideal alignment, better supporting the skeletal-jaw relationship of the patient. The various types of orthodontic therapies can work from a simple tipping movement of the teeth (aligners) to a full bodily movement and rotation (bracket braces).
The outcome of each method is patient-specific and expectations should be set according to each case individually.
How do you know you need braces?
There are various reasons why your dentist or orthodontist may recommend that you have dental braces fitted:
You may find that the cost of braces is worth it, because if these problems are left untreated they can lead to:
Difficulty eating
Difficulty cleaning teeth properly, resulting in further dental problems
Increased chance of damage to prominent teeth
Headaches from jaw and muscle strain
Speech impediments
Self-consciousness
When to get braces
Teeth straightening works best when the teeth and jaw are still growing, but treatment won't usually begin until most adult teeth have come through. This means the ideal age to start wearing dental braces is usually around 10–14 years old.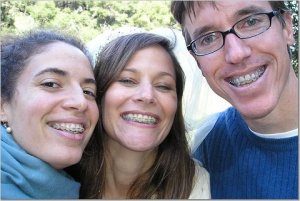 However, getting braces can still be effective at any age. The American Association of Orthodontics (AAO) has plenty of information on their website for adults who may be considering getting braces. AAO orthodontists treated over 1.5 million adults in 2016.
Ask a dentist: Am I ready for adult braces?
Braces aren't just for kids anymore. More than 20% of people with braces are now adults and 1.4 million Americans over the age of 18 have braces – a 40% increase since the late 80s.
Adults are getting braces for a variety of reasons: to achieve a better smile or to fix the effects of conditions like gum and bone loss, tooth decay or jaw joint pain.
But braces aren't for everyone and you have to make a commitment. Here are a few questions to ask yourself and your orthodontist before you begin adult orthodontic treatment:
Are you willing to put up with minor changes in your appearance during treatment?
Are you willing to abstain from certain sticky and hard treats?
Are you willing to endure some tenderness in your mouth and teeth after adjustments?
Are you willing to cooperate with the instructions and suggestions of your orthodontist?
Are your treatment expectations realistic?
Dr. Clarke Stevens
Finding a good orthodontist near me
Oftentimes, a dentist will refer their patients to an orthodontist they trust. However, you can also call 866-383-0748 to make an appointment with an orthodontist in your area.
Call now to find an orthodontist near you near you.
Braces alternatives
Can you straighten teeth without braces? In most cases, it's possible to achieve teeth straightening without having metal glued to them, which is what most people consider braces to be. For example, invisible braces are a very popular alternative to braces made of metal.
Using a teeth retainer to help correct minor problems such as overcrowded teeth is not typically recommended. Retainers are most commonly used for post-braces treatment to help keep your teeth in place once they've been straightened.
Retainers can be fixed or removable; the latter includes Hawley retainers, which are formed from metal wire and an acrylic plate that is shaped to fit your mouth.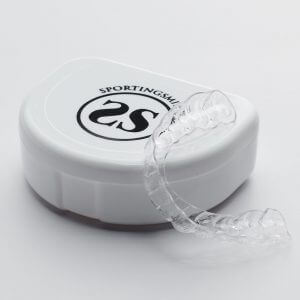 Another type of removable retainer is clear Essix retainers or Vivera retainers, which are a more discreet option.
You can get retainers from your dentist or orthodontist, and you can even order custom-made retainers online.
Sporting Smiles is one of the most well-known brands to custom-make retainers and ship them directly to you. They specialize in Essix retainers and offer various packages so you can choose the best for you.
Purchasing options include:
Essix Plus, Set of 2: $130
Essix Plus, Single: $90
Essix, Set of 2: $110
Essix, Single: $85
The difference between the Plus and standard models is that Plus is more durable.
Whichever kit you choose, you'll make your impressions at home and then send them in to the Sporting Smiles lab for your retainers to be made. Kits come with extra materials so you don't have to get it perfect on the first try.
You can also get replacement retainers from Sporting Smiles if you've lost or broken the ones you already had. Use promo code SMILE10 to get 10% off your order.
If you do have a removable retainer, it's important to keep it clean, which is why you can read all about how to clean retainers in our full guide.
Adult braces: before and after
Orthodontics can achieve some pretty amazing transformations. The braces time-lapse video below shows how a variety of patients' teeth looked with braces before and after braces treatment.
Your teeth after braces will be better aligned so you can eat and take care of them more easily. Teeth straightening is also part of cosmetic dentistry, as it should also improve the esthetic appearance of your smile. These before and after braces photos show the transformation that can occur:
Living with adult braces
Do braces hurt?
If you get dental braces for adults, you're asking your body to break down parts of the bone in your jaw that hold your teeth in their current position. Bone is then re-grown around the teeth in their new position, as this video shows:
So yes, it's normal to feel some discomfort – especially in the days following each visit to the dentist or orthodontist when your orthodontic braces are adjusted. There's a chance you may also experience some irritation to your cheek tissue, which can lead to mouth sores.
Here are some tips for dealing with any braces pain:
Take over-the-counter painkillers to ease any soreness and aches
Eat soft foods such as soup, eggs, pasta, mashed potato, and yogurt if you experience discomfort when biting
Use orthodontic wax to cover any brackets or wires that are irritating your mouth
If you do develop mouth ulcers, avoid touching them with your tongue or fingers as this will make them worse
Anesthetic mouth gels can be used to numb painful areas; this can be especially useful at night if you're having trouble sleeping
Rinsing your mouth with warm salt water will help ease oral pain
If you experience severe pain from wearing braces or a wire comes loose and is at risk of causing injury to part of your mouth, you should contact your dentist or orthodontist to make an emergency dental appointment.
Eating restrictions
While there are some foods you may avoid simply for comfort, there are others that are prohibited altogether if you have a fixed appliance.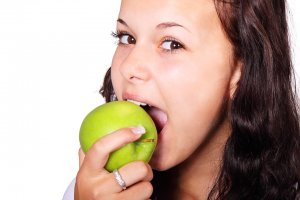 Invisible braces offer the most flexibility with eating as they can be completely removed, but remember you must clean your teeth before putting them back in again.
Your orthodontist will tell you which foods to avoid eating with fixed braces. These usually include:
Hard foods like nuts and boiled candies
Foods you bite into like apples, raw carrots, crusty bread, and corn
Sticky foods like caramel and chewing gum
Crunchy foods like popcorn, potato chips, and ice
Chewy foods like gummy candies, bagels, and tough meats
You can also cause damage just by biting on hard things like your fingernails or the end of a pencil, so you must be mindful of what you put in your mouth.
Can you eat chips with braces? What about eating popcorn with braces? And what are the best soft foods to eat? We have guides on what you can eat when straightening your teeth.
If your braces get damaged while you're eating you may not even realize it, and this can prolong your treatment. You may have to pay for certain parts of braces to be replaced, too. These are both good reasons to follow the instructions from your dentist!
How do I know if I need orthodontic work?
You may have concerns about your smile but aren't sure if you need treatment. Sometimes, a slightly crooked smile has to do mostly with aesthetics, and if that's the case, you could be a good candidate for at-home aligners.
Sometimes, however, in cases of severe malocclusion, it's important to get your teeth straightened for health reasons as well, in which case, it would be advisable to consult your dentist and get in-office treatment.
The best place to start is by requesting a referral for an orthodontic consult from your dentist, where you can discuss your concerns and get an expert opinion about your treatment options.
Find a dentist or orthodontist available now for braces near you.
Conclusion
It's never too late to take the first step towards a more confident smile. You just need to decide which type of braces will suit you best. This probably comes down to a balance between braces price, comfort, appearance, and results.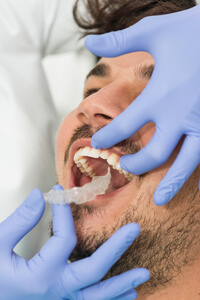 In summary, we can say that:
Most teens and adults would prefer to avoid the 'train track' silver braces look.
Ceramic braces are less obvious than metal but only from a distance, and can be just as uncomfortable.
Lingual braces have the 'invisibility' factor but a high price tag.
Invisible braces arguably provide the most comfortable, affordable, and efficient straightening solution if you don't want it to be obvious you're wearing braces, but there are limitations to what they can treat.
Invisalign is the leading brand of invisible brace, but the cost makes it unaffordable for some people. If you're considering saving money with at-home aligners, take a look at our pages on Candid aligners, ALIGNERCO reviews, NewSmile reviews, Byte and Smile Direct to see which would be most suitable for you.
We hope this guide has helped you understand more about adult brace costs and types so you can make a more informed decision.
FAQs
How much do braces cost for adults?
The cost of adult braces varies a lot based on types of braces and whether or not you have insurance. In-office teeth braces costs range anywhere from $2,500–$13,000. Adult braces prices will most likely be higher than braces prices for children, since teeth braces prices for children are often covered by insurance.
If your main concern is price, consider teledentistry treatment with at-home aligners. The maximum cost is $2,400, and some brands are even cheaper.
What are the different brace types?
If you are looking for braces for adults, you can choose from a wide range of braces. For more severe tooth straightening you might need metal braces. Otherwise you may be able to go with any of these: Invisible, clear aligners lingual, ceramic, and self-ligating.
Can I get braces for top teeth only and what's the price?
You may be able to get upper braces only, but your orthodontist will need to check that this won't affect the bite on your lower teeth. The cost for top teeth braces may be around 60% of a full set. Similarly, some people get braces for just their bottom teeth.
But any movement of teeth, whether mild or moderate, will impact your bite, so treatment of just one arch is rare and not often advised.
How can I find an orthodontist near me?
Thankfully, there are orthodontists everywhere! Chances are, if you go to the dentist and they recommend braces treatment, they can refer you to an orthodontist nearby. Alternatively, you can call 866-383-0748. You'll be connected with an orthodontist clinic in or near your zip code.
How long do braces take?
Braces treatment can take anywhere from two months to two+ years, depending on the type of braces you get, and the severity of correction you need. Traditional metal braces generally take 18 to 24 months as they usually treat more complex cases of malocclusion, whereas clear aligners, which are meant for minor corrections, average around six months' treatment time.
What are the best braces for adults?
The best braces for adults depends on your priorities and your oral health needs. If you are a professional, you may choose Invisalign since it's less noticeable. If you want to spend less and only need minor correction, you may opt for at-home clear aligners. And if you have moderate to severe malocclusion, your only option may very well be traditional metal braces.
Is it weird for adults to have braces?
Only if you make it weird! You may not have had the opportunity to have braces when you were a child. It's now quite common for adults to have braces, and, after all, it's only temporary. What's more, some types of aligners are designed specifically for teens and adults 16 years and older. The bottom line is, if you want to get braces, no matter how old you are, go for it!
Sign up to receive the latest news and offers from Dentaly.org