The cost of receiving orthodontic care is well known, and you may find yourself searching for financial aid after doing fast online research on the typical cost of braces. Some people get such help in the form of dental insurance, and you may be wondering, "does Delta Dental cover braces?"
Every insurer and plan is unique. While some dental plans include orthodontic coverage, others do not. Knowing the specifics of your particular plan can help you estimate what you could have to spend.
Some Delta Dental plans do cover braces and you can even get specific orthodontic insurance.
Read this guide for a detailed explanation of Delta Dental's orthodontic coverage and instructions on how to utilize it before beginning treatment. We'll cover the following:
Does Delta Dental cover braces?
How much does Delta Dental cover for braces?
Does Delta Dental cover braces for adults?
We hope this information about Delta Dental's orthodontic coverage will assist you in reducing the expense of getting braces.
Find a dental insurance that covers braces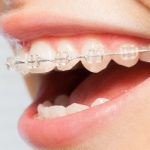 Visit Dentalinsurance.com and browse a wide selection of dental insurance plans that cover braces. This marketplace makes it simple to look through the best plans in your state and sign up if you discover one that suits your needs.
To get started, click the button below and input your zip code and date of birth to view the dental plans near you. You may also contact 888-626-0057 if you'd like advice from one of their certified representatives.
Delta Dental orthodontic coverage
Before we dive into specific Delta Dental plans that cover braces, we'll talk about some important things, including:
How do you know you need braces?
Different types of braces
How much do braces cost before insurance?
How does Delta Dental insurance work?

Dental procedures are typically divided into four categories by Delta Dental and other insurance companies: preventive, basic, major, and cosmetic treatments. The majority of Delta Dental's insurance plans pay in full for preventative care like cleanings.
Additionally, patients are usually covered for a proportion of the cost for basic and complex procedures like root canals, fillings, and treatment for gum disease.
Major procedures like crowns and bridges are often only partially covered, typically at around 30% on the higher Delta Dental plans.
Cosmetic treatments including teeth whitening, veneers, and contouring are rarely covered by Delta Dental plans or policies from other insurance companies. Of course, your particular Delta Dental plan will determine the percentages for each of the mentioned groups.
When it comes to braces, some Delta Dental plans will provide coverage for certain types of braces. Additionally, there may be an age restriction as well as an annual or lifetime cap on this coverage.
To fully comprehend your plan, it's also essential to be familiar with basic insurance terms, such as: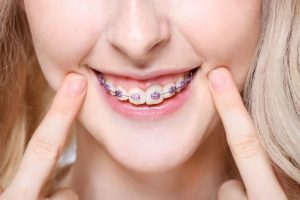 Copay: A fixed fee that you must pay for certain approved procedures. The copay, also known as the co-payment, varies depending on the kind of dental treatment.
Deductible: The amount you'll have to pay before insurance takes care of the bill. For example, you will be responsible for the entire cost of a $100 treatment if your deductible is $300, and you haven't met it yet.
Coinsurance: The portion of treatment expenses that you will be responsible for paying after reaching your deductible.
Out-of-Network vs. In-Network: To provide "in-network" coverage, dental practitioners often cooperate with insurance carriers in partnerships. Coverage rates are typically higher, and your dentist will take care of the insurance paperwork for you when your dentist is in-network with your insurance provider. If you choose to go to an out-of-network dentist, you may have to ask your insurance company for a refund directly, and coverage rates are typically lower.
Does Delta Dental cover braces?
Some Delta Dental insurance plans do cover braces, while others may require you to purchase a separate orthodontic insurance plan if you want orthodontic coverage. You may find an appropriate Delta Dental plan that covers braces via your employment or by finding an individual plan on a marketplace like dentalinsurance.com.
Get Delta Dental orthodontic coverage via your employer
In the US, around half of all individuals have access to dental insurance via their work (or that of their spouse). Enrolling in a dental insurance plan via your job has a few benefits. One benefit is that insurance payments are taken out of your pay before taxes. Another reason is that companies often share the cost of the plans, which lowers rates.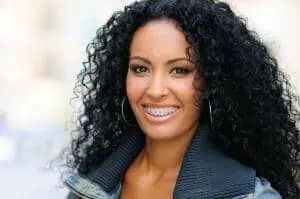 Employer-sponsored dental insurance can have some significant disadvantages, however. Firstly, your insurance options are limited to those that your work offers.
Given that many dental insurance policies either do not cover orthodontics or only provide very limited coverage, this might be particularly troublesome if you're interested in braces.
Second, you may need to wait until an "open enrollment" period to change your plan, since employer-sponsored dental insurance is sometimes packaged with health plans.
How to get individual orthodontic coverage from Delta Dental
Fortunately, you may still purchase an individual plan from Delta Dental that includes orthodontic coverage even if you have health and/or dental insurance through your work.
Unlike purchasing regular health insurance, you may enroll in an individual dental orthodontics plan whenever you choose, without having to wait for an open enrollment period.
In most areas, Delta Dental provides individual plans that cover braces; but it's always advisable to research different plans since other companies in your state could give more substantial orthodontic coverage.
Delta Dental plans that cover braces
Many insurance plans, including DeltaCare USA and Delta PPO, will cover braces in some way, although they vary depending on the exact plan; some cover more for kids than adults, and others have a lifetime cap.
So, to find out how much you'll have to pay out of pocket, examine the specifics of your plan. Keep in mind that to get the maximum amount of your coverage, you must obtain care from a dentist or orthodontist in Delta's network.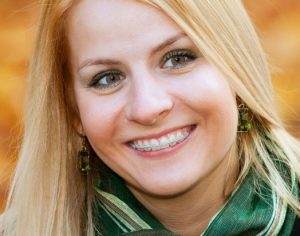 Delta Dental HDS Deluxe
In addition to full coverage on preventive care and 70% coverage on basic procedures, you'll get 50% coverage on major procedures such as crowns, bridges, and dentures.
This Delta Dental plan covers braces for children and adults up to the age of 25. The coverage rate is 50%, so you'll be liable for the remaining other half. Moreover, there's a lifetime maximum of $1,000.
Delta Dental PPO premium plan
In addition to 100% coverage on preventive care, 80% coverage on basic treatments, and 50% coverage on major dental procedures, this Delta Dental plan also covers braces up to 50%.
However, there is an orthodontic coverage maximum of $1,500 per individual and a 6-month waiting period applies.
Average cost of braces before insurance
If you don't have Delta Dental's orthodontics coverage, braces can be a very costly treatment. On the other hand, it may also be among the best investments you ever make.
Traditional metal braces normally cost between $2,500 and $7,500, if you don't have coverage like Delta Dental's braces coverage. However, there are numerous variables that affect the price. Similar to Invisalign, the precise cost is based on your condition's severity, your orthodontist's fees, and your location.
Additionally, it depends on the types of braces you choose. Traditional braces, lingual braces (which sit behind the teeth), and clear/ceramic braces are your three main alternatives. Specialty braces (lingual, transparent) can cost more than standard ones. For instance, lingual braces might cost up to $13,000.
Along with the costs of different types of braces, you should also consider the advantages and disadvantages of each type. Have a look at the table below for more information.
| | |
| --- | --- |
| | Advantages / Disadvantages |
| | These appliances have brackets made of stainless steel that fasten to the teeth's front surfaces. The light wires then connect with the brackets and are secured to them with small rubber bands. |
| | These devices function just like conventional braces, with the exception that ceramic brackets are used. If you want your brackets to blend in more, you may have them clear or tooth-colored. |
| | These appliances use brackets and wires, like the majority of other braces, to address alignment problems. The brackets, however, are secured to the inside of the teeth. Those who don't want their braces to be seen when they grin often choose this kind of brace. |
How do you know you need braces?
Now that we've talked about Delta Dental orthodontic coverage, and talked about specific Delta Dental plans that cover braces, let's review some basic information about braces.
Your dentist or orthodontist may suggest that you have dental braces fitted for a number of reasons, including the following:
Your teeth need to be straightened because they are crowded or crooked
You need to close the diastema, or space between your teeth
Your upper and lower teeth don't meet correctly, which affects your bite, and you have a malocclusion (such as an overbite, underbite, or an open bite)
Because of a congenital deformity, such as a cleft lip or palate, your teeth are out of alignment
You have congenitally missing teeth
You have impacted or unerupted permanent teeth
The expense of braces can end up being justified since, if unchecked, these issues might result in:
Eating difficulties
Improper tooth cleaning, leading to more dental issues
Muscle and jaw pain, headaches, speech impairments
Low self-esteem
Conclusion
The main point to note is that Delta Dental covers braces if you select a higher premium plan. Delta Dental has a good reputation for covering braces and other expensive dental procedures.
But if you decide to use aligners at home, you probably won't get any coverage, so you may want to look into alternative funding possibilities.
For treatments that it does cover, dental insurance plans can help you reduce costs significantly. To find a Delta Dental insurance plan for braces available in your area, you can go to Dentalinsurance.com.
FAQ
Does Delta Dental cover braces?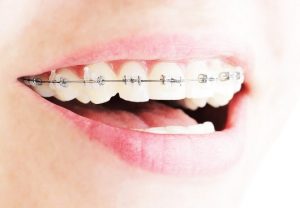 Yes, Delta Dental covers braces. It depends, however, on the policy you purchased from Delta Dental. A higher premium plan typically has higher coverage for orthodontics and other treatments.
How much does Delta Dental cover for braces?
The Delta Dental orthodontic coverage rate depends on the insurance policy you signed up for. While basic plans don't provide coverage, higher premium plans typically provide 50% coverage for braces.
Does Delta Dental cover braces for adults?
Delta Dental covers braces for adults. In most plans with orthodontic coverage, there is an age limit of 25 years to receive coverage for braces. Other plans limit brace coverage to children.
Does Delta Dental cover orthodontics?
Yes, Delta Dental provides a range of great plans that include orthodontic coverage. However, you might need to sign up for a higher premium. That will entitle you to 50% coverage on braces.
What is the Delta Dental orthodontics age limit?
It depends on the type of policy. The Delta Dental orthodontic age limit for most plans is 25 years. However, there are some plans offered that have an age limit of 18, while others provide no coverage.
How much do braces cost with Delta Dental insurance?
How much braces cost with Delta Dental insurance depends on the policy and the types of braces. Most plans cover up to 50% of orthodontics. Remember, there might also be an annual maximum limit.
Sign up to receive the latest news and offers from Dentaly.org