Are you thinking of getting dental treatment such as dental implants in Mexico? Reviews from past patients are a great way for you to understand what the experience is really like as you research options for dental tourism in Mexico.
But it can be hard to filter through all the information available online. You can find one rave review of a particular Mexico dentist followed by another telling you to stay away. That's why we have compiled a selection of dental implants in Mexico reviews and advice from Mexico dental patients to help you know what to expect.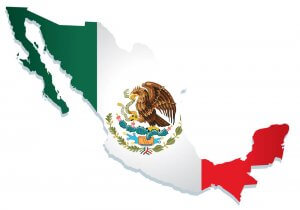 These reviews cover the following popular locations for dental trips to Mexico:
Playa del Carmen (near Cancun)
Puerto Vallarta
These patients traveled to Mexico for dental implants, crowns, inlays, and root canals – all in the name of saving money. We help you find this information, including dental work in Mexico reviews, which is helpful for you in making up your mind about your dental work.
For more ways to prepare for your trip, read our full article about getting dental work in Mexico. And if you decide this isn't the right location for you, there are other dental tourism locations you might consider.
Before going abroad, you can also read our guide about the best ways to finance dental work.
Dental implants in Mexico review: "It was pretty simple, pretty easy"
Please note: The political views expressed by this reviewer do not represent Dentaly.org. This review is only meant to reflect her experience getting dental implants in Mexico.
This reviewer says that when she went to Mexico for her dental implants, there were so many quality dentists to choose from that they competed to lower the price. She talks about some of the more practical parts of the process, and about the different kinds of implants she was considering.
Getting her implants was a two-day process, and it was an easy and simple process. She says that Mexico is the way to go, and she's really happy with her implants. You can watch her full review below
Extensive dental work in Mexico review: "I realized I had to find a more cost-effective solution"
We'll start with a review that doesn't even mention a specific clinic, but does give some useful information about the dental tourism experience. Kirk Olsen decided to visit a dentist in Tijuana because he knew people in nearby San Diego. That's his first tip: find a location that's easy for you to travel to – especially if your treatment will require several visits.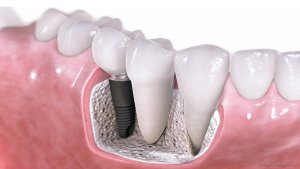 He had already had one implant in the US, costing $2,400 after dental insurance. He needed more but couldn't afford them, so he looked at dentists overseas for a more cost-effective option.
Tijuana has a plethora of dental clinics to choose from, but Kirk narrowed down the options by searching for one with a variety of on-site services, including CT scans. Having all the necessary specialists and equipment in one place meant he could have a lot of work done in a short time.
Kirk's main advice is to be prepared for the "dental upsell". He signed up for a lot more work than he had initially planned, thanks to a convincing sales pitch by the first dentist he consulted. Now he has a full set of teeth and a smile he loves. In hindsight, though, he wishes he'd consulted with his local dentist first to understand which treatment was really necessary.
If you're inspired by Kirk's new smile, and undeterred by the upsell factor, you might want to get started searching for clinics now. MTC can help you find a quality clinic in Mexico, they have years of experience and uncountable happy clients. They put a focus on customer service and tend to call back quite promptly.
Fill in your details below for a free quote from a clinic in Mexico.
Request a free quote for dental treatment abroad
"It's totally worth it if you can't afford to have dental insurance"
This vlogger from Las Vegas made the five-hour drive to Tijuana to save hundreds of dollars on a root canal. After an admin mix-up she was left without dental insurance and she didn't want to pay full price for the treatment in the US.
She was impressed that she was able to get a same-day appointment, even on a national holiday. The staff also came to meet her at the border and walked her to the office.
At the time of recording, she was only halfway through her treatment and needed to return to have the post and crown installed. But she said she was "very happy" with the experience so far.
"Good, but with some reservations"
Nina and her husband Paul travel the US in their RV. In 2013 they crossed the border from Yuma, AZ to Los Algodones – nicknamed "Molar City" because of the number of dental clinics there catering to patients from the US.
Paul just needed a simple cleaning which cost him $30 and was a "fabulous experience". Nina, as well as having a cleaning, had a crowned tooth which needed root canal work and a replacement crown.
She was extremely happy with the fit and look of the new crown but unfortunately it didn't last as long as she had hoped. In her detailed blog post, which includes updates on the treatment until 2016, she explains that this tooth has always caused her problems so she can't be sure whether the dentist was to blame. The root canal work she had done has held up just fine.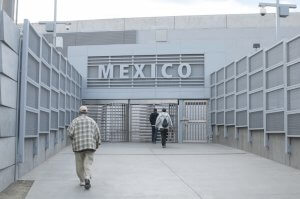 Here are some tips Nina mentions for people traveling to Los Algodones for dental work:
It's easy to park on the US side and walk across – all dentists are very close to the border
You'll be fine paying for dental work in US dollars, but take cash to avoid credit card fees
Avoid street peddlers that inundate you once you arrive – research your chosen dentist beforehand
Check the dentist's experience, credentials, training, and equipment as you do your research
Research your treatment as well as your dentist so you are fully informed about the procedure
If you want to see a specific dentist, be sure to request this otherwise you may be assigned any dentist who works at the clinic
"My teeth were sensitive but it's gotten better"
Sonia had a lot of dental work when she was younger, including fillings in most of her teeth. As she grew older she experienced more problems and needed inlays and crowns, but couldn't afford to get the treatment in Canada. Instead she traveled to Playa del Carmen, just down the coast from Cancun, for dental work.
She struggled with being in the dentist's chair for four days in a row (as well as visiting another clinic for some medical work) and says it took her about a month to recover physically from the trip. In addition to this, she developed pulpitis in some of her teeth because the fillings were so deep. Fortunately, this didn't become too serious.
Some of her fillings were also too high and the dentist didn't fully resolve this problem. She still needs to get them filed down some more with a dentist back home.
"In spite of all the difficulty I had and the financial burden [which was still less even with the trip and the cosmetic work]… was it worth it? I would say it was." says Sonia. Her advice is just to avoid getting too much work done in one trip.
Tips for finding authentic Mexico dentist reviews
Mexico dentists know how much their dental tourism relies on good reviews and word of mouth. Sadly, this leads some to use certain techniques that may mislead prospective patients.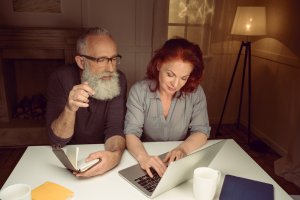 When looking at video Mexican dentist reviews you'll find many are published by a clinic or company. This doesn't mean they aren't genuine, but they can obviously be selective about the patients they showcase (i.e. the happy ones). They may also offer an incentive for people to record the video.
Self-published reviews can give you a good feel for a clinic, but try to find some testimonials that are independently published by individuals who have had dental work there.
The same goes for written reviews; take those published on the clinic's own website with a pinch of salt. In your research, look for accounts from bloggers and other individuals who have written about their Mexico dental vacation.
Clinics sometimes go as far as to publish fake dental work in Mexico reviews on forums like TripAdvisor. They also may get their staff or associates to add positive comments to counteract any negative reviews. It can be hard to distinguish between real and genuine reviews and comments, but be wary of any that are overly positive and don't mention any downsides at all.
The more research you do from a variety of sources, the more accurate a picture you should get of a particular dentist or clinic.
Request a free quote for dental treatment abroad
Conclusion
So, what's the general sentiment about getting dental implants and other work in Mexico? Well, according to these Medican dentistry reviews, everyone agrees that it's a great way to save on dental care! But across the board, the advice is to do your own research to check the credentials of your chosen dentist and clinic.
You should also speak to your home dentist and have an idea of the treatment you need. This lets you prepare for the procedure as well as avoid being up-sold on work you hadn't budgeted for.
Finally, although it's possible to get a huge amount of work done in just a few days, be aware this can take a toll on you physically. If your travel costs are not too high it might be more sensible to spread the work out over several trips.
Are you ready to find a clinic in Mexico for your dental treatment? Fill in your details below and receive a free quote for your treatment.
Sign up to receive the latest news and offers from Dentaly.org