Dental insurance for braces can help offset expensive orthodontic work. Not all dental insurance plans offer orthodontic coverage, but sometimes, orthodontic insurance can be added on to an existing dental insurance plan as supplemental orthodontic insurance.
We urge readers not to be discouraged by the potentially high prices of braces, since this treatment can be essential when it comes to good oral health, and even overall health.
That's why we've taken the guesswork out of finding orthodontic dental insurance by reviewing the top braces insurance plans available and giving you the resources you need to enroll.
Keep reading to find the best insurance for braces and orthodontic needs!
Insurance plans for braces
Dentalinsurance.com is an easy way to find a dental insurance plan for braces in your area. If you're looking for dental insurance with orthodontic coverage and no waiting period, you can also shop supplemental orthodontic insurance for braces or dental savings plan to get discounted orthodontic care.
All you need to do is enter your zip code and date of birth, and you'll be able to browse a the top dental insurance plans available in your state and get free orthodontic insurance quotes.
And if you need guidance along the way, you can call 888-626-0057 to speak to a helpful licensed agent.
Dental insurance for braces
Despite the fact that an estimated 75% of people might need orthodontic treatment, braces are very expensive and out of reach for many. Paying for braces or other dental work without insurance can be very difficult. That's why dental insurance plans for braces could help you find cheap braces.
Ready to get answers to all of your braces insurance questions? Let's dive in!
Does dental insurance cover braces?
Standard dental insurance doesn't usually offer coverage for braces for adults and other orthodontic coverage for adults over the age of 18 because for adults it's often considered a cosmetic procedure. That being said, it isn't entirely out of the question that your dental insurance could cover braces, so make sure to speak with your policy provider if you aren't sure.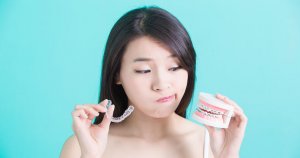 If it turns out your dental insurance policy does cover braces, then you'll want to know what the yearly maximum or lifetime maximum is. Every policy works differently. While some offer to pay a percentage of your dentist's service fees, others pay a flat rate.
Even though many dental plans don't cover braces for adults, there are some that will provide braces insurance for adults. Another option is to purchase a supplemental orthodontic coverage to pair with your dental insurance plan.
If you can't find a supplemental plan that works for you, you may want to consider a dental savings/discount plan. These are like insurance plans in that you can save money on treatment. However, with a dental discount plan, you pay a yearly fee, and in return you get a discount on the treatment you need.
There are no annual maximums and no lifetime limits. And if you're looking for dental insurance for braces with no waiting period, this may be a good option for you. As you'll see below, many insurance carriers also offer these plans as well.
Supplemental orthodontic insurance
If you can't find a full coverage dental insurance plan that also includes orthodontic coverage, you can get dental orthodontic insurance to add onto your dental insurance plan. Orthodontic insurance is supplemental to dental insurance and usually cannot be purchased on its own—it must either be added onto an existing dental insurance plan that you have, or bought together if you're purchasing a dental insurance plan.
In the video below Dr. Doug explains the difference between dental insurance, orthodontic insurance, and more!
What does orthodontic insurance cover?
Orthodontic insurance should cover most services associated with fixing problems with misalignment, crooked teeth, spacing and overcrowding. This could include braces, headgear, or retainers, although it's less likely to cover at-home clear aligners.
If you get supplemental dental insurance for braces, it should cover the following:
Closing gaps (diastema)
Correcting bite irregularities (malocclusion)
Correcting teeth and lip alignment
Your orthodontic treatment may also require additional services as part of your teeth straightening treatment, and the good news is that orthodontic coverage often covers these as well:
Initial evaluation, including x-rays and treatment planning
Tooth removal
Treatment visits
Orthodontic appliances
If you're set on getting clear aligners instead of traditional braces, you may be able to find an insurance plan that partially covers the cost. Read more about insurance for Invisalign.
What does dental insurance for braces not cover?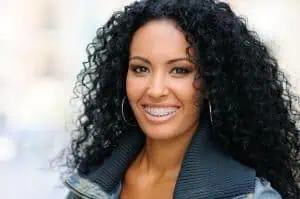 Dental and orthodontic insurance coverage has a lot of limits, like lifetime limits, annual maximums, and waiting periods. You may still pay a lot for braces, even if you get orthodontic insurance.
Lifetime limits can especially be a problem if you have children because you'll only have coverage for one round of braces.
This is one of the situations where dental discount plans might be a better option. Because there are no lifetime limits, you'll always get a discount applied to your treatment.
Additionally, if you have federally funded insurance like Medicaid, it probably won't cover invisible braces Invisalign, but you can read more about that here, or in our article about Medicaid and braces.
How much do braces cost with insurance?
Braces with insurance cost on average $3,407 out-of-pocket according to this report from CostHelper. However, this price can vary—you may pay less if you only need slight adjustments. Or, you may need to pay more if you need a lot of work done.
While upwards of $3,000 may sound like a lot, it's still quite a bit less than what you could pay, considering orthodontic treatment can cost as much as $13,000 for the most expensive types.
Fortunately, there are ways that you can bring the price of braces with insurance down even further, which we'll go over in a bit.
Orthodontic insurance for children
Many dental insurance plans will cover orthodontic insurance for children under 18 if braces are considered to be medically necessary. Make sure to read the fine print in your plan, and talk to your provider. Keep in mind that straightening teeth to improve the aesthetics of a child's smile will probably not be covered by their dental insurance plan.
Best dental insurance for braces
The best insurance for braces will depend on the state you live in, your age, your budget, the number of dependents you have, and any number of other factors.
So what dental insurance covers braces? Let's take a look at some of the top providers of dental insurance available nationwide, so you can find the best insurance for orthodontics for you.
Delta Dental
Delta Dental is one of the biggest names in dental insurance. They offer an extensive range of plans, from basic orthodontic insurance with Delta Dental to comprehensive coverage if you're willing to pay more. They also offer dental insurance that covers braces for adults.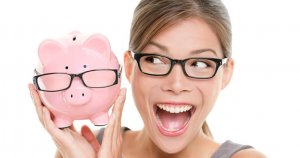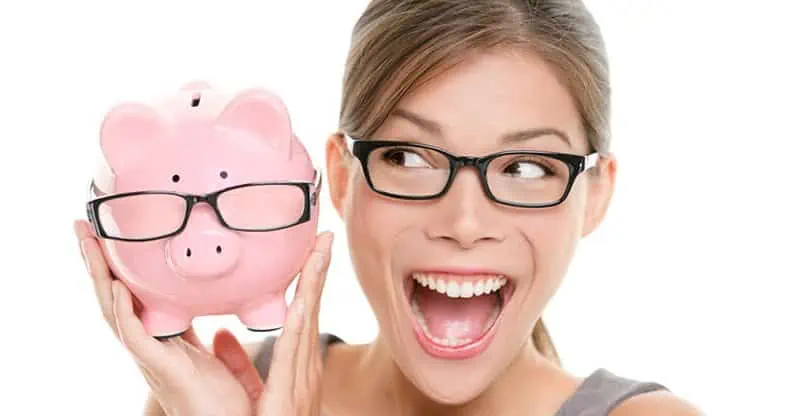 Delta Dental insurance braces coverage features two primary plans: their DeltaCare USA savings plan or their Delta Dental PPO. The savings plan isn't actually an insurance plan, so there are no deductibles, no maximums, and no waiting periods.
You pay an annual fee and in return you get discounted dental services. Many people prefer savings plans (also called discount plans) to traditional insurance.
You can find out more in our separate article, 'Does Delta Dental Cover Braces?'
Cigna
Cigna is another large nationwide dental insurer with over 93,000 dentists in their network. They offer three primary dental plans, the Cigna Dental 1500, Cigna Dental 1000 and Cigna Delta Preventive.
However, the 1500 is the only plan that offers orthodontic coverage and will cover up to $1,000. There's also a lifetime limit, a separate deductible and coinsurance, and a waiting period of 12 months. This plan costs just $35 per month per person.
This plan also lets you see any dentist you want, but you'll save even more by choosing a dentist that is in their network.
Aetna
Most dental insurance plans from Aetna don't include coverage for braces. However, Aetna, like Delta Dental, does offer a dental savings plan which could be a good option if you don't find an insurance plan that fits your budget and offers the coverage you need.
One plan that offers orthodontic coverage is the Aetna Vital Dental Plus Rx. This is a savings plan, not a standard insurance plan, and it costs around $150 per year. With this plan, you can save up to 39% on braces.
Aflac
Aflac orthodontic insurance includes dental insurance as a supplement to health insurance, and orthodontic cover is provided by an additional rider. This can help keep prices lower than they would be with standard dental insurance.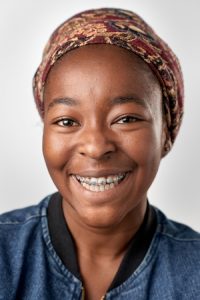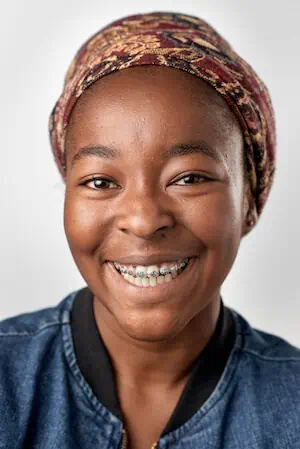 Supplemental orthodontic coverage can't be purchased separately; instead, it works with your health insurance. To get a quote for Aflac orthodontic insurance, you'll most likely need to call them directly, as their quotes aren't available online.
Guardian
Guardian offers an Advantage Gold plan that features a large network of dentists and comprehensive benefits, including orthodontics and braces.
For braces, whether you decide to go in-network or out-of-network, you'll get 50% coverage, and after you pay the deductible you'll get up to a $500 benefit per year maximum with a lifetime maximum of $1,000. This plan has a waiting period of 12 months.
Humana
Humana is another insurance provider that doesn't offer many dental insurance plans with orthodontic coverage, but they do offer dental discount plans with discounts for orthodontics.
Their Loyalty Plus PPO, for example, says that a 'discount may be available' for orthodontic care. The same goes for their Complete Dental PPO as well. If you enroll in their dental savings plan, you can get up to a 20% discount on orthodontic care.
How to get orthodontic insurance
Getting orthodontic insurance for adults or children may seem like a daunting prospect at first, with so many options to choose from. That's why Dentalinsurance.com has come up with an easy way to search for plans and enroll on the spot if you find one that works for you.
All you have to do is enter your zip code and date of birth, and you'll see the best plans in your area. You can then compare coverage and costs for orthodontic care. They also offer helpful videos with all of the knowledge you need to choose a plan. Plus you can call them at 888-626-0057 and speak with a helpful, licensed agent if you need guidance along the way.
How do I choose the best braces insurance for me?
There is a lot to consider when it comes to choosing the best insurance for braces for you. Some things you'll want to keep in mind as you're browsing orthodontic insurance plans are: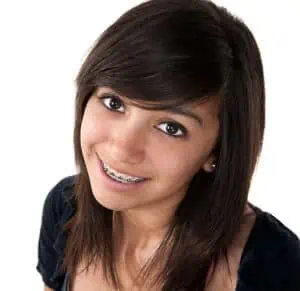 Verify: Make sure the plan you enroll in covers the orthodontic treatment you need!
In-network: Dental plans come with a network of providers that will provide braces covered by insurance. If you have a particular orthodontist you'd like to go to for treatment, make sure they are within the plan's network.
Coverage limits: Most plans have limits to how much they'll cover for the year.
Waiting periods: Many plans have waiting periods, so you'll want to sign up six months or so before you actually want to get treatment, depending on the length of your plan's waiting period.
Have a look at the table below for a summary of the different ways to save money on braces through the best insurance for orthodontics and discount plans.
| | | | | |
| --- | --- | --- | --- | --- |
| | | | | |
| | | | | |
| Supplemental ortho insurance | | | | |
| | | | | |
Ways to pay less for braces
There are various ways that you can bring the cost of your braces down, whether you have dental insurance or not. Here are just a few ideas: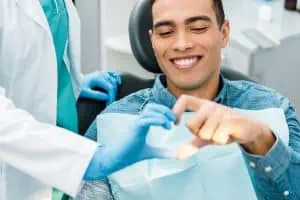 Dental schools: These offer discounted fees and give their students the opportunity for real-life experience—don't worry, it's very safe!
Payment plans: Your dentist may let you pay in installments.
Discount plans: You pay a yearly membership and in return, you get discounted care.
Dental loans: You may be eligible to take out a loan so you can pay for your dental work upfront.
There are also a number of non-profits that offer help paying for braces for both adults and children. Some of these non-profits operate nationwide, while others are state-specific.
You can find out more about non-profits that may offer help with paying for braces by contacting your local health center and asking. You may also want to get in touch with Smile for a Lifetime, or Smiles Change Lives.
Smile for a Lifetime is a nonprofit organization that helps kids get orthodontic care. They will put you in touch with practitioners around the United States who offer free braces and other orthodontic treatments. The patients they prioritize are at-risk groups. They also offer some services for low-income adults.
Smiles Change Lives is also a nonprofit organization whose mission is to help children get the orthodontic care that they need. They operate similarly to Smile for a Lifetime, matching patients with practitioners who offer free care around the country.
3 Ways To Finance Dental Work That Aren't Insurance
Conclusion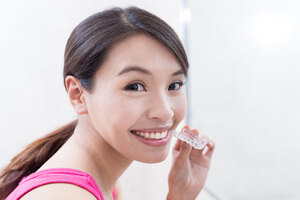 There are a lot of insurance companies that offer partial orthodontic coverage. Some of these are regular dental plans, and some of them are orthodontic add-ons that supplement your regular insurance.
Another option that many insurance companies offer is a dental discount, or savings plan. These are like insurance plans, but they work a bit differently. You pay a yearly membership fee, and in return you get discounted treatment.
The different kinds of plans available may seem a bit confusing, but Dentalinsurance.com makes it easy to find a plan that works for you. Just click the button below and enter your zip code and date of birth to see the best orthodontic insurance plans near you.
FAQs
Does my insurance cover braces?
If you have a basic dental insurance plan and you are an adult, your insurance most likely doesn't cover braces. Higher-level premium plans may offer some orthodontic coverage. If you're looking for orthodontic insurance, you'll need to look at the plans with more comprehensive coverage, or consider getting a supplemental orthodontics plan to complement your health or dental insurance.
You can also look into getting a dental savings, or discount plan. These plans offer discounted dental and orthodontic care for a yearly membership fee.
You can learn about more ways to finance your orthodontic treatment or other dental care in our dental financing article.
Does insurance cover braces for adults?
If you need dental insurance with orthodontic coverage for adults, there's some good news. Comprehensive dental insurance plans may cover orthodontic work for adults if it is for health reasons. Insurance plans won't cover braces if it's purely cosmetic. If your dental insurance doesn't cover braces, consider purchasing a supplementary orthodontic plan, or enrolling in a dental discount plan.
How much are braces with insurance?
Braces can cost anywhere from around $1,000 to as much as $13,000 depending on the type you get. At-home clear aligners are much cheaper, and specialty braces like lingual braces are more expensive.
Sign up to receive the latest news and offers from Dentaly.org