Many people choose to go to Turkey for dental work. Lots of dentists provide excellent dental care in Turkey at very low prices compared to the US, making it a popular dental holiday destination.
In our guide you'll find information on:
The pros and cons of getting dental work in Turkey
Common treatments for dental tourists
The most popular destinations, including Istanbul, Izmir, and Antalya
Turkey dental prices
Considerations when choosing a clinic
Keep reading to decide whether Turkey is the right place for you to get your dental work.
How much does dental work in Turkey cost?
Dental work in Turkey costs around 60 to 70% less than it does in the US. A single tooth implant in Turkey costs around $800, while in the US you can pay between $1,500 and $6,000.
The table below gives an idea of what some common Turkey dental treatments like dental implants and teeth veneers cost in Turkey.
These prices are just approximate – you'll need to request a quotation from any clinics you're interested in – but they show just how low dental prices in Turkey can be. Even once you pay for flights and accommodation, you could still save significantly on your treatment.
Insurance not included. All prices are indicative.
Before going abroad for your treatment, you should check to see if there is a dental insurance plan in the US that can make your treatment affordable.
To find an insurance plan, you can go to Dentalinsurance.com. This user-friendly online insurance marketplace makes it easy to search for plans and enroll on the spot.
They also offer a wealth of helpful resources so you can figure out how to choose the best plan for you. Just click the button below to get started!
Why get dental implants in Turkey?
Dental work in Turkey, including implants, veneers, and crowns is much cheaper than in the US, and many dental clinics in Turkey offer high-quality work.
Turkey dental prices
The main reason to travel for dental treatment in Turkey is the price. Patients can save 50-70% on US dental prices. Of course, the more extensive and costly the treatment, the more you stand to save – and that's why Turkey teeth implants are particularly popular.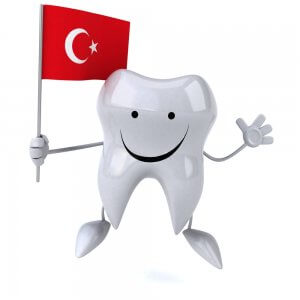 However, patients can save money by visiting a dental clinic in Turkey for other treatments like veneers, teeth whitening, and even crowns, bridges, and dentures. Simply put, if your teeth are in a bad state and the work you need seems unaffordable in your home country, dental tourism could be your solution.
You'll also find that waiting times are next to none. You should be able to schedule an appointment very quickly with your chosen dentist – helpful if you need urgent dental care.
If you want help finding a clinic in Turkey for dental work, you can get help from the Medical Tourism Corporation. MTC has years of experience helping patients in the US find reputable clinics abroad. Just fill in your details below to get started.
Request a free quote for dental treatment abroad
Location
You can fly direct from New York to Istanbul in just under ten hours. It may not be as close to the US as other popular dental tourism destinations like Mexico, Costa Rica and the Philippines, but Turkey is convenient if you are already planning a vacation in Europe.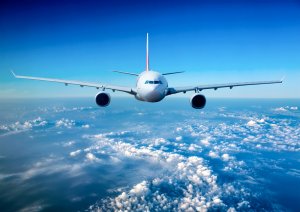 Turkey has a lot to offer in terms of history, culture, shopping, and beaches, so many dental patients choose to extend their trip into a dental holiday and make the most of their time in the country.
Many of the best dental clinics in Turkey are located in Istanbul, which is a popular tourist destination in its own right. For visitors heading to the beach to enjoy the Mediterranean climate, there are also clinics in the south-coast city of Antalya and other coastal resort towns.
Standards, qualifications and regulation
The medical tourism industry in Turkey has a growth rate of 22.6 percent per year, and in 2017, more than one million people traveled to Turkey for medical treatment including dental work.
The growth of dental tourism in Turkey is not just down to price; the industry also relies on its dentists maintaining high standards to ensure a good reputation.
Dentists in Turkey must train for five years at one of the country's 15 schools of dentistry. After obtaining their Bachelor's in Dental Science, they may specialize with a further five years' education in the fields of orthodontics or prosthodontics.
However, to practice dentistry in the US with a limited license, they would need to complete an advanced standing program within the US.
Please note that this advanced training is not required to perform treatment for implants, veneers, or other prosthodontic or orthodontic treatment, so if this is a factor for you, you should make sure to verify these credentials before choosing your clinic.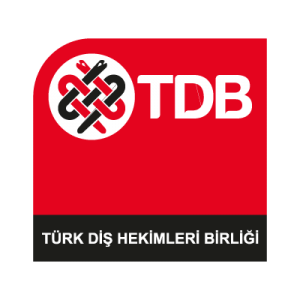 Dental education and legislation is regulated by the Ministry of Health (Sağlık Bakanlığı), and dentists practicing in Turkey must have a qualification recognized by this body.
They must also register with the Turkish Dental Association (TDB), an organization that monitors dental practices and helps develop the profession through continuing education. Currently, over 26,000 dentists in Turkey hold this membership.
Dentists performing any kind of cosmetic dentistry may also become members of the Turkish Academy of Aesthetic Dentistry (EDAD). This is optional, but it shows a dentist is committed to staying up-to-date with advancements and changes in the field through continued education.
Although the majority of dental clinics in Turkey maintain high standards, there are unfortunately some dentists who are trying to make a profit without having the correct qualifications or equipment.
It's therefore very important to do your own research before visiting a dental center in Turkey – just as you should with any location, in fact! Further down you will find some tips for choosing the best dentist in Turkey for your needs.
Popular dental treatments in Turkey
Whatever work you're having done, research the procedure carefully so you know what to expect. This will also help you make important decisions along the way.
Dental implants
As explained above, dental implants in Turkey cost as much as 70% less than the price you might have been quoted at home, which is why they are such a popular treatment.
Depending on the type of dental implants you're getting and any preparatory treatments you need (such as extractions, a bone graft or a sinus lift), you'll need to make two or three visits for your implants. Each of these will probably require a stay of several days or a week. Your dentist will explain more about your treatment plan according to your individual needs.
For slightly quicker treatment you might opt for All-on-4 full mouth dental implants which require fewer implant rods in the jaw than traditional types. They are also a cheaper option, but they're not right for everyone.
You might be able to save thousands of dollars by getting dental implants abroad in Turkey, especially if you need a full mouth of new teeth. However, don't forget to factor in the cost of your flights, food, and accommodation for each trip when working out whether your dental holiday is really worth it.
Veneers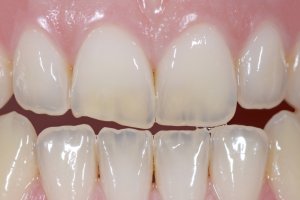 If you don't need implants but do want a straighter or whiter smile, veneer prices in Turkey make them much more affordable than in the US. Getting veneers in Turkey usually only requires one visit, but if your veneers are being made in a lab (as is the case with porcelain veneers) you'll need to wait while this is done.
This can take anything from a couple of days to a week or more depending on where they are made. A longer stay will add to your costs so it's important to ask your chosen clinic how long you'll have to wait between visits.
British TV star Katie Price made the news recently when she got veneers in Turkey but suffered from a "mouth full of ulcers" and struggled to talk while wearing a temporary set of veneers before receiving her permanent set.
A quicker alternative is a type of veneer which can be milled or 3D-printed on-site, making the process much faster. These dental veneers typically cost more, but the quicker process means you can return home sooner. Read our full article on dental veneers to discover more about the pros and cons of the different options.
Teeth whitening
The cost of teeth whitening in Turkey means you could save hundreds of dollars on professional whitening treatment. However, the savings probably aren't big enough to justify a trip for teeth whitening alone. If you're on holiday in Turkey anyway, it's certainly worth looking into.
Other treatments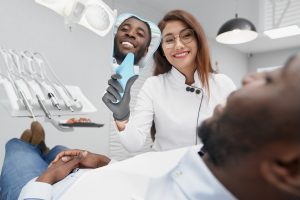 Although there is a big market for cosmetic dentistry in Turkey, people also come for less glamorous treatments including:
root canals
crowns
dentures
bridges
extractions
fillings
Prices are cheaper than private care in the US for pretty much every treatment so it's worth getting all the work you need while you have the chance.
Locations for dental care in Turkey
Turkey is a very large country and there are many cities and towns with excellent dental clinics. If you're going for the dentist alone, Istanbul may be the best choice. Otherwise, your destination might be determined by what you want to do on your holiday.
Once you have chosen a location, do plenty of research to find a good dentist in that area.
Istanbul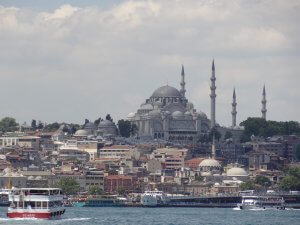 If you decide to visit a dentist in Istanbul you'll be spoiled for choice – and not just in terms of dental centers. The city straddles Europe and Asia and has a wealth of culture, ancient history and shopping to keep visitors occupied. There is also accommodation to suit all tastes and budgets.
When it comes to choosing a dental clinic in Istanbul you'll find some of the country's best facilities and most highly trained specialists.
Therefore if you need extensive work, especially dental implants, Istanbul could be a good choice. It's quite easy to travel from here to a seaside resort if you want to get some beach time as well.
The city is very large so it's worth choosing accommodation close to your clinic. Especially after dental surgery, you'll appreciate not having to travel too far. Ask your clinic if they provide transport so you don't have to worry about making your own way there and back.
Antalya
Antalya is Turkey's fifth most popular city, and the largest on the Mediterranean coast. It has an old harbor, beaches, resorts, water parks – everything you'd want on a summer holiday. With so many tourists passing through, dentists in Antalya usually speak good English and are used to dealing with foreign patients.
Most of the dental centers in Antalya are spread along the coast, close to the hotels and resorts. Others located towards the center of the city may have slightly lower prices but also may not be so used to treating tourists. Check reviews before you book so you know what to expect.
Other seaside locations
If you're primarily concerned with catching some sun then you might want to get dental implants in Izmir, Side, Marmaris, Kusadasi, Fethiye, or one of the other popular resort towns along the coast. You may not have the same amount of choice as in the larger cities, but there are still plenty of dental centers catering to tourists.
The most important thing is to research your decision rather than getting your teeth done on a whim because you see someone advertising cheap dental care. If you can speak to any expats in the area you may find they have some good recommendations.
You may find that prices are slightly higher in the main tourist areas, but they'll still be very competitive compared to the US.
Choosing a dentist in Turkey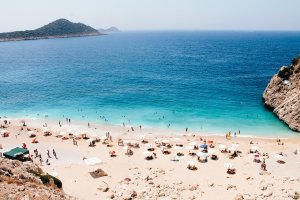 The best dental center in Turkey for you will depend on the work you need to have done and what kind of a vacation, if any, you want to have while there.
Any specialist procedures such as implants, root canals and prosthodontics (artificial teeth) should ideally be performed by a dentist trained in that specific field.
If you need more than one of these procedures then you should look for a clinic that employs all of the relevant specialists rather than relying on one dentist to do everything.
Here are some other important things to consider before getting your teeth done in Turkey:
Is your dentist a member of the Turkish Dental Association (TDB)? — this is mandatory.
Does your clinic have a trained specialist to complete your treatment? — an endodontist for root canals, or a periodontist or oral surgeon for difficult extractions, sinus lift, or bone graft procedures for implant placement
If you're having cosmetic dentistry, registration with the Turkish Academy of Aesthetic Dentistry (EDAD) is a plus.
How much experience does your dentist have with the procedure you need?
Does the dentist speak good English so you can communicate comfortably? Ask if you can speak to them directly to assess this.
What guarantee do they offer for your dental work?
What type of emergency coverage service is provided?
Are prescriptions and medications covered in the fees?
Are copies of your medical records in English and radiographs provided if requested?
Does the clinic provide extra services such as airport transfers or accommodation as part of your package?
There are many more questions you might want to ask, and you should feel comfortable gathering as much information as you need to before you make a decision. You'll find more tips and considerations in our complete guide to dental tourism.
You can also find a clinic with MTC. They facilitate communication between patients and quality clinics abroad, and can help with various aspects of trip planning, including recovery. Fill in your details below for a free quote.
Request a free quote for dental treatment abroad
Reviews of dental treatment in Turkey
Of course, you should also gather as many reviews as possible for the clinic(s) you're considering. You will no doubt find testimonials on the dentist's website, but try to look for independent, impartial reviews as well.
To get started you can view our separate article about dental work in Turkey reviews from patients.
One good example is from Polly, who went to Turkey for implants. She details her experience from beginning to end in multiple videos, and she doesn't sugarcoat her experience.
In the video below, you can see her after getting her implants, and the follow-up care she receives.
Watch all three of her videos documenting her treatment to see the before and after results — she also gives some good tips about how to plan your schedule during your trip.
Dental work in Turkey and beyond
If you decide that Turkey isn't the right place for you to get dental work, there are still other European countries worth considering.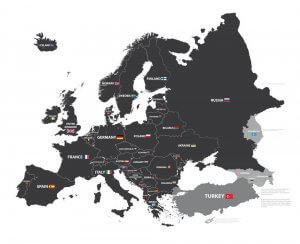 Dental treatment in Spain has a well-established reputation and prices are comparable to Turkey with slightly shorter flights. There are dental clinics in popular cities such as Barcelona and Madrid, as well as in most big seaside resorts. If it's a dental vacation you're after, Spain could be a good option.
You might also consider getting dental work like dental implants in Hungary, visiting a dentist in Romania, or dental care in Poland. You can even get dental implants in India.
You'll find some of the lowest prices in the world for things like implants and veneers. Although you won't be able to hit the beach while you recover, historic cities like Budapest and Warsaw have plenty of sightseeing on offer.
If you are looking to have cheap dental treatments completed closer to home, we have several articles on dental care in Costa Rica, dental implants in Mexico, dental implants in the Philippines, and dental implants in Thailand.
Conclusion
Dental work in Turkey may be an option for you if you need an expensive dental procedure like implants, which can cost less than half the price of implants in the US.
It's critical that you research your Turkey dental clinic thoroughly before you decide to go, and carefully weigh the pros and cons of getting treatment overseas.
If you want help finding a safe and quality clinic abroad, the Medical Tourism Corporation can help — they have over 30 years of experience connecting patients from the US with overseas dentists.
Get your free quote by filling in your details below.
Request a free quote for dental treatment abroad
FAQ
Is Turkey good for dental work?
Yes, Turkey is home to many safe and quality dental clinics, but you must do extensive research beforehand to ensure the clinic provides the same quality as you would get in the US.
How much does it cost to get your teeth done in Turkey?
Dental work in Turkey can cost 60 to 70% less than it does in the US, with dental implants in Turkey averaging $800 and porcelain veneers around $200 per veneer.
Sign up to receive the latest news and offers from Dentaly.org