Are you thinking about getting dental implants in Romania? If so, then you might also be wondering how to find a good dentist in Romania.
Dental implants, teeth whitening, and veneers are very expensive in the United States, which is why dental tourism in Romania is a popular choice.
Romanian dentists, like dentists in the United States, have a high level of accreditation. They make use of the same materials and technology, so you can anticipate high-quality care. Dentists in Romania must complete 6 years of dental school before receiving their Doctor of Dental Surgery degree.
You can save 75% on dental implants, veneers, crowns, and other procedures by seeing a dentist in Romania. Of course, there are numerous factors to consider before deciding to fly abroad for dental work. Here are some topics we'll discuss in this article:
Dental tourism in Romania
The pros and cons of getting treatments performed by dentists in Romania
How much do dental procedures cost in Romania?
How good is the quality of dental work in Romania?
How to get dental implants in Romania
We hope that this information will assist you in determining if Romania is the ideal destination for you to get your dental procedures done.
Why choose a dentist in Romania?
Romania is a popular destination for dental tourists and ranked one of the top places in the world to get cosmetic dentistry. This is because dental procedures are among the most affordable in Europe, although the quality is equivalent to that of the United States.
Romania dentist prices
The cost of dental care in Romania is the primary reason for dental tourism. Patients may save up to 75% on dental costs compared to the United States.
In the United States, All-on-4 dental implants cost between $25,000 and $50,000 on average, but in Romania, you just need to spend between $5,000 and $7,000. Even when airfare and hotel expenses are included, the savings remain significant.
Of course, the more expensive the procedure, the more money you'll save, which is why dental implants are a popular procedure for dental tourism. Private clinics in developing nations such as Romania may offer the same high-quality treatments and procedures as clinics in developed countries for a fraction of the price.
The Medical Tourism Corporation will assist you in locating a facility in Romania that offers dental services. MTC has spent years assisting patients in the United States in locating trustworthy clinics in other countries. To get started, just complete the form below.
Request a free quote for dental treatment abroad
Location
It takes just 12 hours to travel from New York to Bucharest, the capital of Romania. Romania is easily accessible if you are already planning a holiday in Europe. It is not as near to the US as other popular dental tourism locations such as Colombia, Costa Rica, and Mexico, but it is close enough, and airfares are not that expensive.
Because Romania has so much to offer in terms of history, culture, and shopping, many dental patients prefer to turn their trip into a dental vacation and make the most of their time there.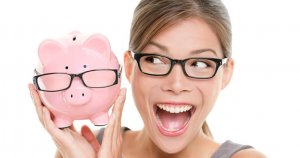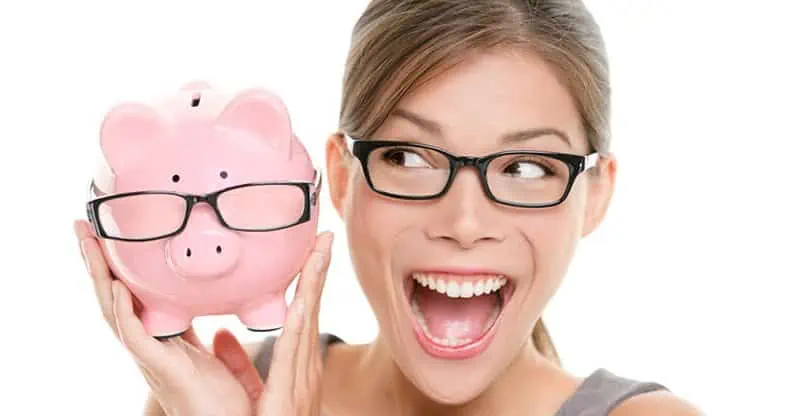 Many of the best dental clinics in Romania are located in Bucharest, which is not only the biggest city and capital but also a great tourist destination.
Regulation, qualifications, and clinic standards
The growth of dental tourism in Romania is due to more than simply low prices; the market also depends on its dentists to maintain excellent standards to sustain a positive image.
In Romania, dental school typically takes six years. The first three years are more focused on preclinical training, while the final three years of clinical training are more focused on medical training.
Romania has EU dentistry standards
All dentists in Romania must follow EU criteria since the country is a member of the European Union. They must also register with the Ministry of Health, which offers a certificate to those who can prove that they operate at a certain level of excellence.
A dentist must keep up with the current dental standards by attending dental seminars, lectures, and other educational programs regularly to keep their license.
The majority of dentists in Bucharest, Romania, use cutting-edge technology and high-quality materials from well-known international brands. Dentists have the necessary education and credentials. The services are of the highest medical quality, and the prices are very cheap compared to other countries.
While the materials used are high quality, as they are European, you should discuss with the clinic if you will be able to get the same materials in the US for follow-up work.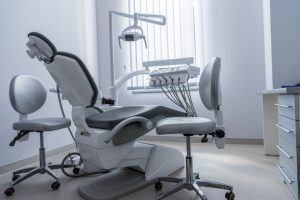 Even though the majority of dental clinics in Romania maintain good standards, some dentists might be attempting to make a profit without having the necessary licenses or equipment. As a result, it's critical to do your own research before visiting a dental clinic in Romania – or any other country!
Other reasons to go to a dentist in Romania
People go to Romania for dental procedures such as veneers, dental implants, and teeth whitening. Aside from the amazingly low price and high quality of treatment, there are a few more advantages to taking a dental vacation in Romania:
Speed of dental treatment: Patients may have dental care in Romania in a couple of days instead of waiting months in their own country.
No language barrier: English is widely spoken and understood.
High-quality treatment: Because Romania is a member of the European Union, dentists in the country must undergo sufficient training and are bound by tight regulations.
Sightseeing: Why not combine your trip to a different country with a sightseeing vacation? Romania is famous for its diverse cultural heritage, history, arts, and natural beauty. Because treatments and procedures might take many days, you may want to take a break and explore Romania.
Cost comparison: USA vs Romania
Dental treatment in Romania might save you more than half the cost of dental care in the US. And Romanian dental practices are legally required to post their fees prominently for the consumer to see.
See the chart below to see how much dental work costs in Romania vs the United States:
Details correct at time of writing; check for current prices.
Dental tourism in Romania, as shown in the table, will save Americans 50–80%. All-on-4 implants alone could save you up to 80% of the cost in the US!
Even after you've paid for your flights and accommodation, you may still save a lot of money. Keep in mind that certain treatments will require you to recuperate for several days or make a follow-up visit.
Why are Romania's dentists cheaper?
Corporate operating expenses dictate the majority of treatment costs, and the rent of office space and salaries in Romania are substantially less expensive than in the United States.
Additionally, the cost of dental education is far less in Romania, and dental tourism is supported by the government.
These savings mount up, enabling dentists to charge less for their services.
Many dental clinics in Romania are equipped with the latest technology and provide treatment comparable to that found in many American facilities.
It's important to remember that not all Romanian dentists have invested in innovation, training, or infrastructure. This means you shouldn't just choose the cheapest opportunity available. Do your own research before picking a dentist by checking up on Romania dental tourism reviews online.
Getting dental implants in Romania
Because dental implants are the most costly form of cosmetic dentistry, they are the procedure that will save you the most money when you get them done by a dentist in Romania.
You'll want to know what to expect if you opt to have dental implants in Romania. We've included a summary of the procedure below, but bear in mind that it may differ slightly across dental clinics.
When it comes to the consultation, don't be scared to ask questions if you have any. In Romania, dental tourism clinics are used to reassuring and instructing potential patients.
In the video below you can see one dental tourist's experience getting a checkup, scale and polish, extraction, and crowns.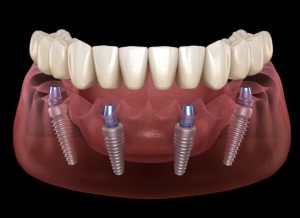 Consultation
A consultation will be the initial step in arranging your treatment, because without it, the dentist won't be able to give you a specific quote and simply will not be able to see what treatment you need. This involves getting x-rays and oral scans done.
You may be able to visit a partner clinic in the United States for your consultation if your preferred Romanian dentist has one. Alternatively, your consultation will happen on your initial visit to a Romanian dental facility. The dentist will then create a treatment plan and present a quote based on this consultation.
Dental implant procedure
The crown, the abutment, and the implant are the three components of a typical dental implant. The implant is the component that is implanted into the bone; the crown is the part that is visible and appears like a natural tooth, and the abutment is the section that connects the crown to the implant.
If you get traditional dental implants, you will need to see the dentist three or four times over the course of many months.
All-on-4 dental implants
All-on-4 implants, also known as "teeth in a day," are a popular option for dental implant patients in Romania. These use a new approach, allowing a dentist to place the implants and attach a temporary prosthesis on the same day. Because this procedure requires fewer implants, the cost is usually cheaper.
Even though the patient may need to remain for a few nights for monitoring, the recovery phase and total procedure duration are much less than with traditional implants.
To understand the process of the All-on-4 treatment, watch this video.
Arranging your dental holiday in Romania
When it comes to organizing your dental tourism vacation, there are two options. Dental holiday packages may be booked directly with the clinic of your preference or via a dental tourism agency.
If you're searching for a middle path, try booking via a third-party organization like Medical Tourism Corporation, or Dental Departures which will assist you in finding a clinic but not with transportation or hotels.
The following are some of the advantages of booking via a dental travel agency:
They assist you in locating the most appropriate clinic for your requirements.
If you want, they can arrange everything from flights, hotels, and transport to the clinic.
If you have any issues, you may contact the agency for support.
MTC can help you locate a clinic. They make it easier for patients to communicate with high-quality clinics overseas, and they may assist with all the steps from trip preparation to recovery and aftercare. For a free quotation, please fill out the form below.
Request a free quote for dental treatment abroad
Alternative dental tourism countries
If you decide that Romania isn't the appropriate location for you to have dental care, there are plenty of alternative options, such as getting dental implants in Poland, dental tourism in Turkey, or getting dental care in Hungary. If you like the area, Bulgaria shares a border with Romania. Read more about dentists in Bulgaria.
In all of these countries, implants and veneers are available at some of the lowest rates. However, if all these locations seem too far away, dental treatment in Mexico or dental care in Costa Rica might be the right choice for you.
Conclusion
Going to dentists in Romania to get dental work can be a fantastic option. Dental implants and other cosmetic treatments are significantly cheaper. On some treatments, you may save around 70–80% compared to treatment in the United States.
Dental care in Romania is significantly less expensive because office space and other business operating costs are significantly lower. This amounts to cheaper rates.
If you only require basic dental work, the trip might not be worth it. However, if you need dental implants, you will almost certainly save a significant amount of money.
Sign up to receive the latest news and offers from Dentaly.org