Are you thinking of getting cosmetic dentistry like dental implants in Thailand? The rising cost of dental care in many countries is driving Thailand dental tourism as people seek more affordable dental work abroad. If you're facing an unaffordable quote for dental treatment in your home country, Thailand dental tourism could be a much cheaper alternative with savings of 50% or more.
In this guide you can read about:
What makes Thailand one of the best places for dental tourism
Bangkok, Phuket, and other places to get dental work in Thailand
The most popular types of treatment
Thailand dental prices and savings
Things to consider before you book a dental holiday
We hope this information helps you decide whether dental tourism in Thailand is right for you.
Why is dental tourism popular in Thailand?
There are several factors, including low prices and high quality, that have contributed to Thailand's 20+ years as a major hub for dental tourism, and the growing demand for dental work in Thailand.
Thailand dental prices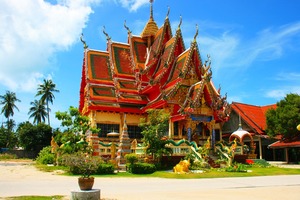 The main reason anyone considers traveling abroad for medical care is to save money. Dental work in Thailand costs considerably less than in the US, the UK, and Australasia, with possible savings of around 50-70%.
Although Thailand dental work might not be the cheapest in the world, tens of thousands of patients each year still find the savings large enough to cover the cost of their flights and accommodation, too.
Cosmetic dentistry is particularly popular in Thailand, but you can still save money on more routine work if you have enough done. Further down this article, you can find more detailed information about Thailand dental prices for procedures including:
dental implants
All-on-4 (full mouth implants)
veneers
crowns
teeth whitening
root canals
If the low Thailand dential prices are appealing to you, you can start planning your trip with the help of Medical Tourism Corporation (MTC). They have years of experience helping patients in the US find reputable clinics abroad.
MTC puts a strong focus on customer service, and you can expect to receive a callback promptly after filling your details in the form below for a free quote.
Request a free quote for dental treatment abroad
A Thailand dental vacation
Because of its location, Thailand dental tourism attracts visitors from all over the world – including the US, the UK, Australia, and New Zealand – all hoping to save big money on their dental care while enjoying a tropical holiday. Citizens from 40 different countries, including those just mentioned, can visit Thailand for a short stay without a pre-arranged visa.
Thailand has long been a popular destination for backpackers and sun-seekers alike thanks to its low prices and abundance of cultural experiences and beaches. Many visitors choose to tag a vacation on to their dental trip – or vice versa – and still save money compared to the cost of the dental work alone back home.
With dentists in most major cities and tourist hotspots catering to the dental tourism trade, you should find yourself with plenty of choice.
Education and regulation of dentists in Thailand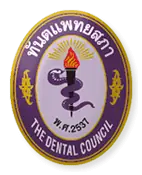 Dentists in Thailand must study for six years at one of the country's nine dental schools to obtain their DDS degree. They must work in the public dental system for three years before entering the private sector – otherwise they must pay back some of their fees to the government. Dentistry is a highly respected career in Thailand since so few high school graduates can afford higher education.
The primary governing body for dentists in Thailand is the Thai Dental Council (TDC). Dentists are automatically granted a licence from the TDC upon graduation. The TDC sets standards for dental professionals with regards to education, professional development, attitude, and general competency.
There is currently no requirement for continuing education in order to maintain the licence, but the TDC encourages dentists to attend courses to keep up-to-date with current practices. It's a good idea to ask your dentist what, if any, continuing education they have undergone. The best dentists in Thailand should show a commitment to this even though it's not mandatory.
Facilities and standards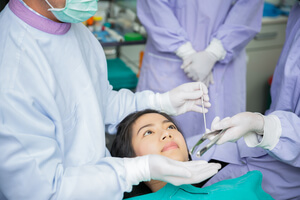 Wherever there is a booming dental tourism industry, dental clinics are in tough competition for patients. This encourages them to maintain equipment and facilities that match – if not exceed – those found in tourists' home countries. Dentists also understand the importance of word-of-mouth recommendations and reviews, so they will do their best to give patients an excellent experience in Thailand dentistry.
However, this doesn't mean that all dentists in Thailand follow the same high standards. Some may just be chasing a profit with no real commitment to customer care. It's therefore important to research your choice carefully and find impartial reviews of your selected dentist and clinic.
Also bear in mind that one person's bad experience doesn't necessarily mean the dentist is bad. Procedures sometimes fail, even when carried out by the most experienced dental professionals. But you can often tell a lot from the way they handle the situation and whether the patient ends up satisfied.
Popular locations for dental work in Thailand
Bangkok
You'll find hundreds of dental clinics in Thailand's capital city, but the best dentist in Bangkok for you will depend on your requirements. Look for a clinic with dentists who are specially trained and experienced in the procedure(s) you need, especially if you're getting dental implants. Then do your own research by checking independent reviews – don't just rely on a clinic's own customer testimonials.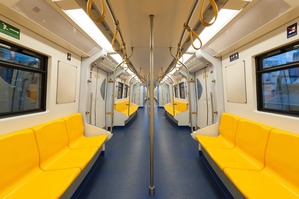 Bangkok dentists are in fierce competition for international patients and many clinics have better standards of care and more modern facilities than you'll be used to back home. However, there are also plenty of shady operators in the market which makes researching your choice all the more important.
Bangkok is a large city and, although there is a modern public transport system and an abundance of taxis, you'll probably appreciate having accommodation close to your chosen clinic. Save the travelling for days when you're in the mood for sightseeing, not still under anesthetic from having dental implants placed. And make sure you do keep some days free, because there is a lot more to do than just visit a dentist in Bangkok.
Many clinics have partnerships with nearby hotels and can offer patients special rates on accommodation. You'll find that your room is included in your package if you're having enough work done, and some larger dental hospitals even have their own boutique accommodation on-site.
Other clinics are located inside shopping malls which can make them easier to find if you're unfamiliar with the area. Read more about visiting a Bangkok dentist.
Phuket
Since so many tourists visit Phuket for a vacation, it's only natural that the dental tourism industry has spread there as well. You'll find the highest concentration of dentists in Phuket City and Patong Beach. Phuket is a relatively small island with an area of 210 square miles so you won't have to travel too far wherever you're staying.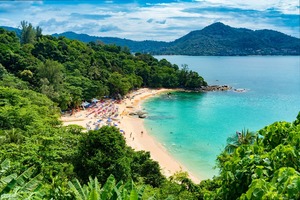 Check plenty of Phuket dentist reviews as you search for the best dentist to meet your needs. The majority of their business comes from tourists so they know the importance of maintaining international standards in their clinics. You'll inevitably come across some horror stories too, but try not to be put off by just one person's bad experience.
Visiting a dentist in Phuket might sound like a good excuse to stay in a tropical paradise while saving money on dental work, but you should be realistic about your recovery. You probably won't feel much like hitting the beach the day after having a mouth full of root canals, dental implants or preparation for dental crowns or veneers. You should therefore choose accommodation where you'll feel comfortable resting for a few days, especially if you're having major dental work.
Your clinic can probably recommend nearby accommodation or even offer a discount on certain hotels.
Other locations
Although Bangkok and Phuket are the main hubs for dental tourism in Thailand, plenty of other tourist hotspots have dental clinics which cater to overseas patients.
You might decide to get away from it all in the mountain cities of Chiang Mai or Chiang Rai in the north, or head to the coastal resort of Pattaya just south of Bangkok. Even on smaller islands like Koh Samui and Koh Lanta you'll find dental clinics operating to international standards.
Thailand dental prices
The table below shows approximate Thailand dental costs for some of the most common treatments. Dental implant costs in Thailand offer the greatest savings, especially for full mouth or All-on-4 implants, so this is one of the most common treatments for foreign patients. Patients also save a lot on crown and veneer costs, especially where they need more than one.
| | |
| --- | --- |
| | |
| | |
| | |
| | |
| Porcelain fused to metal (PFM) crown | |
| | |
| | |
| | |
Although these prices may be enough to convince you, remember to consider the cost of your travel, accommodation, time off work, etc. when deciding if it's worth getting your teeth done abroad. Also don't just choose the cheapest clinic you find; make sure it has a good reputation and is the best fit for your dental needs.
Considerations when getting dental implants in Thailand
There is plenty of research you'll need to do before committing to dental treatment abroad – whether in Thailand or any other destination. Consider things like: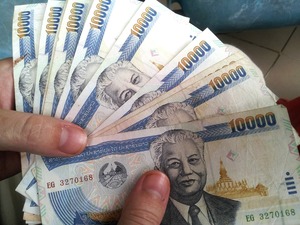 What qualifications does the dentist have? Is he/she a specialist in the work you're having done?
Is the dentist committed to continuing education?
How much experience does the dentist have with your procedure?
Do they speak good enough English for you to communicate comfortably?
Have you seen an up-to-date price list?
How and when will you pay for your treatment?
Is the work guaranteed, and for how long?
If you book a package (see below), what extra benefits are included?
Will your clinic provide transport to and from the airport and/or your hotel?
Booking a dental vacation package
With Thailand being a popular tourist destination in itself, many companies offer packages which include a vacation alongside your dental work. If you're not used to traveling, having someone else arrange everything for you can be well worth any extra you have to pay for the convenience. On the other hand, you won't have as much flexibility compared to booking everything yourself.
Booking through an agency might also give you greater peace of mind in case you experience complications, as you'll have someone to offer support and advice. Don't assume this is the case though; ask the company about their role and check reviews from past customers.
Reviews of Thai dental work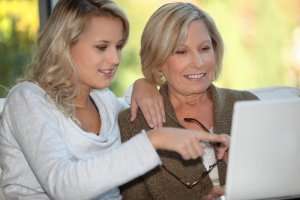 Wherever you get your dental work, you'll want to research your choice carefully. There are plenty of forums and independent blogs with people's reviews of dental work in Thailand. Expat sites – and word-of-mouth recommendations if you're already there – are also a valuable source of information.
To get started though, take a look at our article featuring reviews of dentists in Thailand. We have also included a couple of examples here for you.
Sandie and her husband traveled from Australia to Thailand for three dental crowns between them. They had been quoted A$5,250 for the work in Australia but ended up paying A$1,236 in Thailand – a saving of over A$4,000 which meant they could enjoy a holiday there "virtually for free".
In her blog, Sandie describes how impressed she was with the professionalism and cleanliness of the dental clinic in Phuket they visited. The couple didn't feel pressured into accepting their treatment plan but were given time to consider their decision. Having decided to go ahead, they were very happy with the way they were treated and plan to return next time they need dental work.
David is taking a trip to Thailand on the recommendation from some friends who also got their implants there. He's getting a full dental makeover, because his profession requires him to spend a lot of time with people face-to-face. In the video below, he gives his review of what his vacation was like, and of the Thailand dental clinic he visited.
As well as checking reviews of dentists in Thailand, also read up on the procedure(s) you're having. This will help you know what to expect during your trip and will also prepare you for any decisions you have to make. Don't be afraid to ask your dentist any questions you have about your treatment.
Alternative dental tourism destinations
If you decide not to get dental work in Thailand for whatever reason there are still plenty of other places offering low-cost dental care.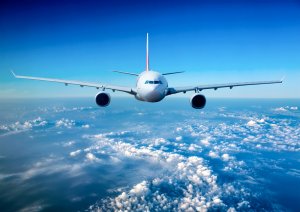 If you're traveling from the US for dental work, Mexico and Costa Rica are the closest destinations and both have an excellent reputation for dental care. Getting dental implants in Mexico is popular because Mexico is known for its many dental towns along the border offering almost nothing but dentistry, at much lower prices than in the US. However you can also travel to places like Cancun, Progreso and Puerto Vallarta if you want to turn your trip into a vacation.
In Costa Rica you can head to Guanacaste Province for a true dental vacation by the ocean. Alternatively, visit a dentist in capital city San Jose where prices may be lower. Read more about Costa Rica dental care here.
You might also consider visiting a dentist in the Philippines, which is geographically close to Thailand and has just as much to offer in terms of culture, nature and beaches. You may also want to consider dental work like dental implants in India, which is another destination to consider if you don't mind a longer flight time.
In Europe, meanwhile, Hungary, Poland, Spain and Turkey are all renowned for their high-quality and low-cost dentistry. Dental tourists from the UK, Germany and Austria frequently head to nearby countries to find cheaper dental treatment.
Hungary offers the chance for a city break while you have your teeth tended to, but don't expect to find any beaches nearby. Dental implants in Poland are affordable and high-quality if you're looking for another European option. If you head to Spain for dentistry, or Turkey, you'll have big cities and smaller beach resort towns to choose from when selecting a dentist.
Wherever you decide to go for your dental treatment, make planning your trip easier with the help of MTC. Fill in your details below and get started now with a free quote.
Request a free quote for dental treatment abroad
Sign up to receive the latest news and offers from Dentaly.org