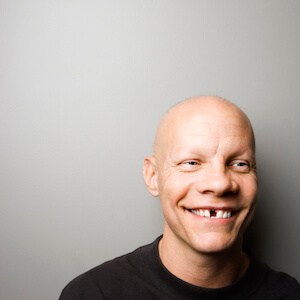 What are dental implant grants, and how can you get one to finance your dental work?
In an effort to make dental work more accessible to a wider population, some organizations offer grants and other types of funding, like dental implant grants, cosmetic dental grants, or dental grants for adults and kids in general.
These grants can make expensive procedures free or low-cost for those who need them.
In this article, we'll go through some of your options when it comes to dental grants, including:
Cosmetic Dentistry Grants
Grants for dentures
Dental grants for implants
Dental grants for single mothers
Dental grants for low-income adults
Dental grants for veterans
We hope this information helps you find the affordable dental care that you need.
Cosmetic Dentistry Grants
When it comes to cosmetic dentistry, you'll find that state-funded insurance programs and discount dental programs aren't as likely to provide the care you are looking for. It's possible even that your dental insurance doesn't cover the cosmetic care you want or need.
The Cosmetic Dentistry Grants program seeks to be a solution to that problem. They provide cosmetic dental grants for only cosmetic dentistry; they don't provide grants for basic dentistry services. Keep reading to find out more about the CDG program and the organization behind it.
Can a loan help fund your treatment?
Most people can't pay for expensive treatment like implants out of pocket, and cosmetic dentistry grants can be hard to come by. A dental loan from SuperMoney is another way to find your treatment when you don't have the money to pay upfront.
You get the money for your dental work, and then you pay the cost back over time in smaller, manageable increments. You can get started looking for a loan now by clicking the button below.
Cosmetic Dentistry Grants organization
The organization behind Cosmetic Dentistry Grants is the Oral Aesthetic Advocacy Group Inc (OAAG), founded by dental professionals in 2010 to meet the growing need for funding of cosmetic dentistry procedures. To quote their website, "everyone deserves a confident, healthy smile." And that's right!
Cosmetic dentistry is quickly dismissed by insurance companies and those in charge of delegating funds to federally-funded programs as not being medically necessary, but the truth is, the esthetics of your smile can have a huge impact on your quality of life—from job opportunities to your self-esteem.
This organization is non-for-profit, however, in order to participate in the program, the dentists pay a fee for each patient referred to them. This fee makes it possible for the OAAG to issue their grants and promote its programs.
Even though the dentists pay a fee to participate, they understand that not every patient referred to them will become a recurring patient. However, many are still happy to pay the fee in the hopes of reaching at least a few patients, and of course many simply want to help patients achieve a glowing smile.
In addition to the CDG, the OAAG creates programs that improve the relationship between dentists and patients as well as within their communities.
Cosmetic Dentistry Grants Program
Anyone who needs help paying for a cosmetic dentistry procedure to help improve the appearance and function of their teeth can apply for free to the CDG program.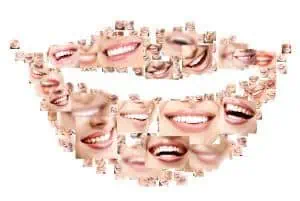 Most cosmetic dental procedures are available for a grant from this program, including:
Whitening
Veneers
Invisalign
Implants
Dentures
Crowns
Bridges
Bonding
Contouring
Lumineers
Gum lift
Enamel shaping
In order to be eligible to get grants for dentures, implants or any of the procedures listed above, you must demonstrate that your mouth is healthy enough to support the procedure that you want. In order to do this, the CDG program gives you a free oral health assessment by a certified dentist in your area.
Although the initial assessment is free, if a panoramic x-ray is needed, you'll have to pay for that yourself. There may be other outstanding fees from your assessment as well, so make sure to ask your dentist about all fees upfront.
Additionally, any dentistry needed before the dentist can perform your cosmetic dental procedure will need to be funded by you. This could include:
Root canals
Fillings
Cleanings
Extractions
The above procedures are all referred to as 'basic dentistry' by CDG and thus not eligible for grant funding.
How to apply for the CDG program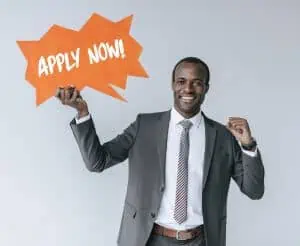 In order to apply, go to the CDG website. The following steps must be completed:
The applicant submits a request for funding
Staff confirms the applicant's information
A dentist agrees to provide a free assessment and consultation, will contact the applicant to arrange an appointment
Dentist determines eligibility
The dentist will provide the applicant with a treatment plan
Cosmetic Dentistry Grants Reviews
If you go to the CDG website and click on 'grant recipients' you can find a whole collection of letters written to the organization from grateful patients. Of course, since these are the ones selected for the website they skew positive, such as:
"I am so grateful for Cosmetic Dentistry Grants. I have been so unhappy with my appearance for many years and though I would never get my smile back! Thanks to being selected for a $7,500 grant towards my implants, I have been given a second chance. I can now begin a new journey and smile again, I have so much appreciation for all involved."
Then, of course, you can also find plenty of not so great reviews on platforms like Facebook, where they only receive a rating of 2.5 out of 8. Although only eight people cared to share their opinion.
Reviews can oftentimes be very helpful, but in this case, your best research may happen by asking your dentist what they think about the program.
Dental implants grants
If you are looking to replace missing teeth with a dental implant, then you are probably aware that implants are often considered to be the best tooth replacement solution. The only problem with this is that implants can be very expensive. So it only makes sense that you are looking for dental grants for implants. Let's have a look at some of your options.
Government grants for dental implants
Unfortunately, the government doesn't give out grants to individual people, but they do allocate some funds to nonprofit organizations and programs like federally-funded healthcare and dental insurance (Medicaid).
If you are eligible for Medicaid, depending on the state you live in, there's a possibility that this program could cover your implants. To find out more about Medicaid you can read our article here.
Dental implant grants for seniors
Low-income seniors who need implants are welcome to apply for any of the grants listed in this article. When looking for grants for seniors, a good place to start is with a local community health center.
They may be able to tell you if dental clinics nearby have received grants for implants for seniors. Health centers themselves may even be the recipients of grants.
The American Dental Association Foundation offers something called ADA Foundation Senior American Access to Care grants. These grants are given to nonprofit organizations that provide dental care to underserved Americans age 62 and over.
Dental grants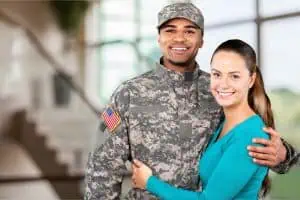 Similarly to implant funding like federal grants for dental implants, grants for dental work usually don't mean that dental grants are awarded directly to individuals.
Instead, dental grants for adults or children are awarded to nonprofit organizations that provide free or low-cost oral health care to those in need of it.
Veterans dental care grants
For veterans looking for dental care grants, one of the best places to go to is the Dental Lifeline Network. They provide free comprehensive dental care for the elderly, disabled people, the medically fragile and veterans as well.
They also receive grants through various foundations, such as the ADA Foundation, which funds grants specifically for veteran dental care through the Dental Lifeline Network.
Dental grants for low-income adults
Low-income adults looking for dental grants should make sure to have a look at the following organizations:
Samuel Harris Fund: Provides dental grants for single mothers through organizations dedicated to helping mothers and caregivers.
E. Bud Tarrson Dental School Student Community Leadership Award: This grant recognizes volunteer community service projects within the US and led by dental students. The money for this grant goes to research and outreach to underserved populations
Access to Care: This grant is provided by the American Academy of Pediatric Dentistry, and every year provides funding for dental care to underserved children.
Dental grants for disabled people
We mentioned the Dental Lifeline Network above. They offer services specifically to disabled people, the elderly, the medically fragile and veterans and they receive grants from organizations like the ADA to do so.
To find out if you can benefit from one of the grants they receive, go to their website and click on your state to search for a grants program. You can also watch the following video, which is aimed at volunteers, but shows the different people these grants have been able to help.
Funding alternatives to dental implant grants
Dental loans
If you can't find a grant that works for you, you may want to consider taking out a loan for dental work. A loan can help when you don't have the money to pay for treatment upfront. Many people are successful in funding their expensive dental treatment with a loan.
Before taking out a loan, make you're you'll be able to pay it back in time, otherwise you could face some hefty interest rates.
If you want help finding a loan, you can use SuperMoney's loan search engine. It lets you find and compare personal dental loans from a large network of providers. Click on the button below to get started!
Dental insurance
Another option to fund your dental work is dental insurance. You can search for a wide range of plans by going to Dentalinsurance.com. All you have to do is enter your zip code and your date of birth and you can compare the best plans in your state.
They also offer helpful informative videos so you can fully understand the ins and outs of dental insurance, and you can call them at 888-626-0057 if you want guidance from a helpful licensed agent.
Conclusion
Fortunately, there are dental grants available for people who need dental care. Cosmetic Dentistry Grants gives the grant directly to the patient, but in most cases, grants are provided to nonprofit organizations, that then use that money to help their local community.
If you are looking for a dentistry grant, and you don't know where to begin, a good place to start is your local community health center. They will have information for all of the affordable dental care programs and grants available to you.
To find your local community health center and find out about dental grants, go the Health Resources and Services site https://findahealthcenter.hrsa.gov/ and search by state.
Another good starting point for disabled people, veterans, the elderly or the medically fragile is the Dental Lifeline Network.
Chances are that with enough searching and inquiring, you'll be able to find a grant for your dental care needs. Have a look at the table below to see a summary of your options for dentistry grants.
FAQs
How can I get free cosmetic dental work?
If you're wondering how to get free cosmetic dental work, one of the first places to look is Cosmetic Dentistry Grants. They provide funding for cosmetic dentistry. You can also ask in other places. Start at your local health center to see if they know of any programs.
Certain populations, such as veterans, elderly people and disabled people may be able to find grants for cosmetic dentistry through the Dental Lifeline Network.
Is cosmetic dentistry grants a scam?
If you've been searching the web for information on the cosmetic dentistry grants program, for grants for dental care, then you may have come across allegations that this grant program is a scam. It's not a scam, and they do indeed provide financial assistance to pay for cosmetic dental services to those awarded the grant.
However, make sure you read the fine print before participating because the dental grant you receive only covers your cosmetic work. It won't cover any x-rays you need or any surgery or other dental work required before you can start the cosmetic treatment plan.
Are there dental grants for implants?
Cosmetic Dentistry Grants offers dental implants grants to individuals who need help paying for implants. There are other programs as well that may provide funding. You can also go to your community health center to find out if there are currently any programs in your area offering dental implants with grants.
Are there government grants for dentures?
Yes and no. The federal government awards grants to universities, community health centers, nonprofit organizations and state agencies who provide free oral health care to people who need it.
So you won't find government grants for dental work for individuals, but you can go to a place that uses grants they receive from the government to offer free care like dentures.
Sources
ADA.org:
Implants
. Consulted 29th January 2020.