At Dentaly.org, we strive to provide you with actionable information so you can have the best oral health possible.
In that spirit, we've curated a comprehensive collection of dental services and practitioners, so you can find the care you need, near you. We welcome you to browse the following dental services, learn a bit about them, and find a practitioner in your area.
Dental services and practitioners
Need a dental specialist? Call now to get connected!
Teledentistry
Teledentistry is becoming more and more popular because it allows patients to connect with a dentist or dental specialist without actually having to schedule an office visit. Online dental consultations can save you time and money, and dentists can even prescribe medications if necessary.
Dentists open on weekends
Taking time off from work for healthcare can be a challenge, but some clinics are open on the weekends. Read more to learn about dentists open on Saturdays or Sundays.
Periodontists
A periodontist is a type of dentist that specializes in the prevention, diagnosis, and treatment of periodontal disease also called gum disease. They also treat oral inflammation and they're trained in placing dental implants. You might see a Periodontist if you have a complex or severe case of periodontal disease, especially one that requires your natural teeth to be removed and implants to be put in. Find a periodontist near you.
Orthodontists
Orthodontists are dentists who go specialize in orthodontic treatment, meaning safe tooth movement and the guidance of dental and jaw development. They also help treatment facial irregularities caused by dental alignment and jaw problems. In cases where dental malocclusion is severe, you'll most likely need to see an orthodontist. Find an orthodontist near you.
Pediatric Dentists
Pediatric dentists specialize in dental treatment for babies, children, and teens. They are accustomed to working with uneasy patients and know how to make time in the dentist chair a little more fun and stress-free.
Oral Surgeons
Oral surgery is any surgical procedure performed around your mouth or jaw. These procedures are done by dental specialists trained in particular types of surgery. You may see an oral surgeon if you need:
Wisdom teeth pulled
Tooth implants
Maxillofacial surgery
Root canal
Gum or jawbone graft
Find an Oral Surgeon near you.
Prosthodontists
Prosthodontists are dentists who have advanced studies and training in replacing missing teeth and restoring the function and aesthetics of the face and mouth. You may see a prosthodontist if you need dental implants, dentures, or maxillofacial surgery or reconstruction.
Read more in our guide to find an prosthodontist near you.
Endodontists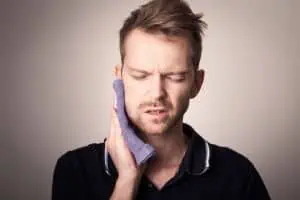 Endodontists are dentists who specialize in the dental pulp tissues surrounding teeth roots. They treat a variety of oral health issues and perform root canals and endodontic surgery, all with the overarching goal of saving your natural teeth. Find an endodontist near you.
Dental Technicians
In dental labs, you'll find Certified Dental Technicians. These are individuals who have an optimal blend of artistic and scientific talent and knowledge, and specialize in making reconstructive devises and prosthesis, like crowns, bridges, dentures, and implants. Their work also involves cosmetic dentistry, like making veneers. Find a dental lab near you.
Holistic Dentists
Holistic Dentists are general dentists who specialize in holistic techniques and alternative treatments. The holistic aspect means that these dentists consider the relationship between oral health and general health. They don't just treat a toothache, but they look beyond that for reasons elsewhere in your body, or even in your emotional or spiritual health. Find a holistic dentist near you.
Biological Dentists
Biological dentists are similar to holistic dentists in that they believe in treating the whole body, and many specialize in amalgam removal and implants. These dentists also believe in using biocompatible materials and have the same medical training as traditional dentists. Find a biological dentist near you.
Laser Dentistry
Laser dentistry is a specialized service used in place of traditional dental techniques. Lasers are used in periodontal treatments, teeth whitening, cleaning, surgical procedures, and more.
Be sure to check out our dental dictionary to learn more about the technical terms you hear from your endodontist, periodontist, and more.
Need a dental specialist? Call now to get connected!
Scientists and researchers
While they don't provide direct patient services, these are the people behind the advances in dental medicine. They conduct clinical trials, research and studies and ensure new treatments are safe before they are tested on patients. One of the most fascinating areas of current study is dental stem cells, a promising field that has the potential to cure myriad ailments, in the mouth and across the body. You can also read about stem cell dental implants.
Dental hygienists
Dental hygienists are who you go to see for your twice-a-year dental checkup, along with your dentist. They clean your teeth before your dentist comes in to conduct the exam. You actually typically spend more time with your hygienist — they scrape the plaque of your teeth, clean them and polish them, and they'll instruct you on best practices for keeping your teeth clean going forward.
Sign up to receive the latest news and offers from Dentaly.org