Whether you need to schedule a regular dental appointment, or you've got a dental emergency, you might want to find a dentist open on Saturday. Thankfully, Saturday dental services are quite common, because dentists know that during the work week it's difficult for patients to make time to come in.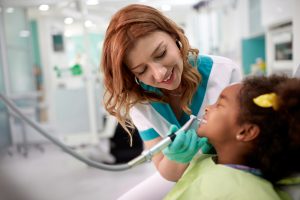 In this article, we'll go over the following information:
Treatments that weekend dentists offer
Saturday and Sunday dentist costs
How to find a dentist open on Saturday
We hope this information helps you find the care you need – on Saturday or any other day for that matter!
If you're short on time and you need a dentist open on Saturday now, call 866-383-0748 now. You'll talk to a live operator who will find a dentist offering the services you need, open on Saturday, near you.
Find a Saturday dentist Call now to get connected!
Weekend dentists
Weekend dentists are dentists that, as the name suggests, work on weekends. The workweek for dentists is generally only four days per week — allowing them enough time to get in regular checkups and appointments for their habitual patients, without burning out.
However, even though most dentists have shorter workweeks (but longer workdays) many understand that their patients — between their own jobs, the kids' soccer practice, yoga class, and long commutes — just can't make it in to see the dentist during the week.
So many dentists do work on weekends, and some clinics specialize in opening on Saturdays and Sundays. Others stay open during the week and have regular office hours on Saturdays as well.
If you're a dentist considering expanding or changing hours, in this interview with dentist Christina Blatchford, she offers advice for clinics considering opening on Saturdays.
The good news is there are lots of combinations of opening hours for dental offices, so you're likely to find a clinic near you that's open when you need it, including Saturdays.
In the video below, a Canadian dental clinic explains why it's important to open on the weekends:
And if you can't find a regular dentist near you open on Saturdays, but you need urgent care, there are plenty of emergency dental clinics that are open after hours and on the weekends.
Sunday dentists
Sunday dentists are a bit more difficult to find than Saturday dentists — at least when referring to normal dental clinics that have regular office hours on Sundays. But more and more dental clinics are realizing the necessity, and the opportunity in the market, for opening on Sundays.
And of course, there are emergency dental clinics in most cities that are open on Sundays, or even 24/7.
What services can a weekend dentist offer?
The services that a dentist can offer on the weekend depends on whether you visit an emergency dentist or a normal dental clinic that has business hours over the weekend.
Knocked-out teeth
This would be considered a dental emergency, in which case you can visit a normal clinic open on Saturdays, or an emergency dental clinic. A tooth that has been knocked out can be placed back in if you visit the dentist in time, so make sure not to wait around.
Fixing crowns and fillings
If a crown falls off or a filling falls out, this is also considered a dental emergency. There are some temporary fixes you can do at home if you can't get into a dentist right away, which you can read more about in our article about home tooth repair.
Extractions
A tooth extraction is the last resort, only to be done if a tooth absolutely cannot be saved. Most dentists will do everything they can to avoid extracting a tooth — root canals are usually the treatment they resort to. But if your tooth can't be saved, and you are in pain and have an infection, then get to whatever dentist you can find.
Read more about extractions here.
Toothache treatment
A severe toothache is another reason to visit a dentist on Saturday. If your toothache isn't severe, then you can probably make an appointment to see your normal dentist during regular business hours. Meanwhile, you can try some of these toothache home remedies.
Regular checkups
As we mentioned before, many regular, non-emergency clinics are open on Saturdays because they know that that is the best time for their patients. That means that you may be able to find a dentist on Saturday for routine checkups and cleanings.
Orthodontics
Just like dentists, orthodontists are also offering more options for appointments on Saturdays. It used to be that kids had to miss school, or adults work in order to go in for braces treatment, but that's just not so anymore.
If you are struggling to find a weekend dentist but you need advice urgently, you can always have an online consultation with Denteractive. They offer a free online text chat with a dentist, or for a small fee you can have a video call where the dentist can prescribe you medication, if needed.

Does emergency dental care cost more on the weekend?
Some clinics may charge more for Saturday or weekend dental treatment. This will also depend on whether you have dental insurance or not, and if you visit an in-network clinic.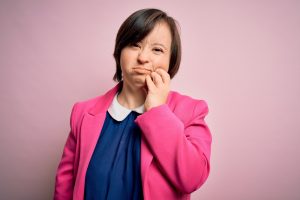 Call ahead to find out if a clinic is in your dental insurance network or not, and to find out how much certain treatments will cost. Here are some examples of dental treatments and how much they might cost on a Saturday:
Dental crowns: For a dental crown on the weekend, you might pay from $1,200 to $1,500.
Extractions: Your run-of-the-mill emergency extraction costs anywhere from $75 to $150, but a molar extraction can cost up to $250 and a wisdom tooth extraction can cost up to $600.
Root canals: An emergency root canal can cost anywhere from $700 to $1,000 without insurance.
Cavities: Cavity treatment can range from getting a filling to a root canal, to a crown or even extraction, so you're looking at a variety of potential costs.
Other conditions that should be treated as an emergency and dealt with immediately include:
Heavy bleeding that won't stop
Painful oral swelling
Severe tooth pain
Dry socket
Gum infection
Knocked out tooth
Read more about dental emergencies in our full article.
How to find a dentist open on Saturday near me
You may be looking for a regular dental clinic that has business hours on Saturdays — somewhere where you can go to get checkups and cleanings, along with any other dental care you need.
Or maybe you need to find a dentist open on Saturday because you have a dental emergency.
Either way, all you need to do is call 866-383-0748. You can call anytime, 24/7, any day of the year and you'll be connected with a live operator who will put you in touch with a dental clinic open on Saturday in your area.
Need a dentist on Saturday? Call now to get connected!
Conclusion
Maybe you need to find a dentist open on Saturday because you work during the week and just don't have time to make it to the dentist.
Or perhaps you have a dental emergency, and it just happens to be a Saturday.
Either way and especially if you live in a big city, you're likely to be able to find a dental clinic open on Saturday that offers the services you need.
To find a dentist open on Saturday near you now, just call 866-383-0748.
FAQs
Do dentists open on the weekend?
There are some dental clinics that have regular business hours on Saturday, although Sunday is less common. There are also emergency clinics open every day of the week.
Does the dentist cost more on Saturday or Sunday?
If your dentist has regular business hours on the weekend, then treatment shouldn't cost more. However, emergency dental care may cost more on Saturday or Sunday.
Are pediatric dentists open on Saturday?
Some pediatric dental clinics will open on Saturday because they understand that by opening on Saturday, kids don't need to be taken out of school, and parents don't need to take time off work.
Sign up to receive the latest news and offers from Dentaly.org