Whether you need to schedule a regular dental appointment, or you've got a dental emergency, you might want to find a dentist open on Saturday. It can be quite hard to find dental services that are open on the weekend in the UK, but in the event of an emergency, you can go to an emergency out-of-hours dentist.
In this article, we'll answer the following questions and more:
What treatments do weekend dentists offer?
What do Saturday and Sunday dentist costs?
How do you find a dentist open on Saturday?
Are there any NHS dentists open on a Saturday?
We hope this information helps you find the care you need – on Saturday or any other day for that matter!
If you're short on time and you need to speak to a dentist now, you can chat online with a dentist and get an answer to your question by visiting JustAnswer. All of their dentists are fully qualified and will be able to advise you on the best course of action.
If you have suffered trauma or are experiencing bleeding that won't stop, we recommend that you go to your nearest A&E, or call NHS 111 for advice and help to find an emergency dentist.
Weekend dentists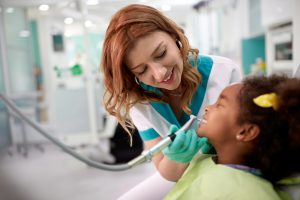 Weekend dentists are dentists that, as the name suggests, work on weekends. The workweek for dentists is generally only four days per week — allowing them enough time to get in regular checkups and appointments for their habitual patients, without burning out.
However, even though most dentists have shorter workweeks (but longer workdays) many understand that their patients — between their own jobs, the kids' football practice, yoga class, and long commutes — just can't make it in to see the dentist during the week.
It is becoming more common for dentists to work evenings and weekends these days with the huge backlog of patients needing appointments after the pandemic.
And of course, many dentists offer emergency services on Saturdays and Sundays. Others stay open during the week and have regular office hours on Saturdays as well.
The good news is that most private practices will have space available on a Saturday for urgent appointments.
The video below explains why more and more dentists are working evenings and weekends in the UK:
If you can't find a regular dentist near you open on Saturdays, but you need urgent care, you can go to A&E or phone NHS111, who will help you find a clinic or advise on your situation.
Sunday dentists
Sunday dentists are a bit more difficult to find than Saturday dentists — at least when referring to private dental clinics that have regular office hours on Sundays. But more and more, dental clinics are realising the necessity, and the opportunity in the market, for opening on Sundays.
And of course, there are dental clinics that offer emergency services on Sundays, or even 24/7.
What services can a weekend dentist offer?
The services that a dentist can offer on the weekend depend on whether you visit an emergency dentist or a normal dental clinic that has business hours over the weekend.
Knocked-out teeth
This would be considered a dental emergency, in which case you can visit a normal clinic open on Saturdays, or an emergency dental clinic. If you visit the dentist in time, a tooth that has been knocked out can be placed back in, so make sure not to wait around.
Fixing crowns and fillings
If a crown falls off or a filling falls out, this is also considered a dental emergency. There are some temporary fixes you can do at home if you can't get to a dentist straight away, which you can read more about in our article about home tooth repair.
Extractions
Tooth extraction is the last resort, only to be done if a tooth absolutely cannot be saved. Most dentists will do everything they can to avoid extracting a tooth — root canals are usually the treatment they resort to.
But if your tooth can't be saved, and you are in pain and have an infection, then get to whatever dentist you can find. Read more about extractions here.
Toothache treatment
A severe toothache is another reason to visit a dentist on Saturday. If your toothache isn't severe, then you can probably make an appointment to see your normal dentist during regular business hours. Meanwhile, you can try some of these toothache home remedies.
Regular checkups
As we mentioned before, many regular, non-emergency clinics are open on Saturdays because they know that that is the best time for their patients. That means that you may be able to find a dentist on Saturday for routine checkups and cleanings.
Orthodontics
Just like dentists, orthodontists are also offering more options for appointments on Saturdays. It used to be that children had to miss school, or that adults miss work in order to go in for braces treatment, but that's just not the case anymore.
Does emergency dental care cost more on the weekend?
If you are treated by an NHS dentist in an emergency, the standard band 1 charge of £23.80 will apply. That's even if you need an emergency tooth extraction or root canal – which would usually incur a higher charge. This cost can vary from country to country in the UK, but it will always be much lower than private practice costs.
You should not be charged an additional NHS dental emergency charge if you return to the same dental clinic for further treatment related to the same issue. If the only treatment that you need is to stop bleeding, then you may not be charged at all.
If you visit a private dentist, the costs will be considerably higher than NHS emergency dental services. Some private dentists have a fixed-fee policy for out-of-hours treatment, while others charge according to the treatment needed. It's normal to pay £80 to £150+ for a private dental emergency appointment in the UK.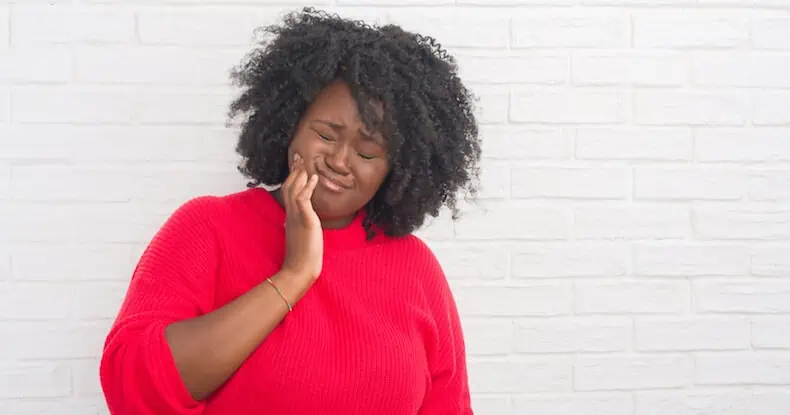 If you have dental insurance or a monthly payment plan, this cost could be included in the fee. But, if you need an emergency appointment after hours, you may have to pay an added out-of-hours fee.
If you need immediate dental treatment but are worried about the high costs, your private dentist may be able to provide pain relief for a minimal cost until you're able to see an NHS dentist.
Other conditions that should be treated as an emergency and should be dealt with immediately include:
Heavy bleeding that won't stop
Painful oral swelling
Severe tooth pain
Dry socket
Gum infection
Knocked out tooth
Read more about dental emergencies in our full article.
How to find a dentist open on Saturday near me
It is unlikely that you will find an NHS dentist open on a Saturday, for anything other than emergencies. If you need a private local dentist open on Saturday, you can call around to each of the dental practices in your area to see if any of them have Saturday appointments available.
It is also a good idea to check opening times when you are not in need of an appointment urgently so that you have an idea of which practice has weekend hours when you do need one.
Finding a dentist open on a Sunday may be a little harder, however it is worth checking the opening hours of the private practices near you. And, if you can't wait until Monday then you should be able to get an emergency appointment.
Conclusion
Maybe you need to find a dentist open on Saturday because you work during the week and just don't have time to make it to the dentist. Or perhaps you have a dental emergency, and it just happens to be a Saturday.
Either way, don't worry, you should be able to find a dental clinic open on Saturday that offers the services you need, whether it is an out-of-hours appointment, or pain relief from an emergency private dentist appointment until you can get an appointment with an NHS dentist.
You can call NHS111 to find an emergency NHS dentist near you, or ring your local practice and follow their instructions for booking an urgent or out-of-hours appointment.
If you're having trouble getting an appointment and you need urgent advice you can always visit JustAnswer. One of their dentists should be able to advise you on your dental situation and give you some answers to keep you from worrying while you search for an available appointment.
FAQs
Do dentists open on the weekend?
There are some dental clinics that have regular business hours on Saturdays, although Sundays are less common. There are also emergency clinics open every day of the week.
Does the dentist cost more on Saturday or Sunday?
If your dentist has regular business hours on the weekend, then treatment shouldn't cost more. However, emergency dental care may cost more on Saturday or Sunday.
Are pediatric dentists open on Saturday?
Some pediatric dental clinics will open on Saturday because they understand that by opening on Saturday, kids don't need to be taken out of school, and parents don't need to take time off work.
Sign up to receive the latest news and offers from Dentaly.org