At Dentaly.org, we strive to provide you with actionable information so you can have the best oral health possible.
In that spirit, we've curated a comprehensive collection of dental services and professionals, so you can find the care you need. We welcome you to browse the following dental services and learn a bit about them, so you know what to expect and where to look for treatment.
NHS dental services
In the UK, the first place most of us think to look for dental services is the good old NHS. Now, when it comes to dental, the NHS isn't free (in most cases) like it is with your doctor. There are different pricing bands, that differ from country to country within the UK. And, you may also be eligible for free dental treatment if you meet certain criteria.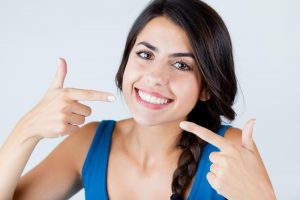 The dental services that are available on the NHS include anything that keeps your "teeth and gums healthy and free of pain". In most cases, your NHS dentist will make a decision based on the treatment you need and the treatments available on the NHS.
Usually, the treatments available on the NHS are the less expensive options, but sometimes if it's medically necessary you may be offered more options. Your dentist should let you know which treatments are available on the NHS and which treatments you would have to pay for privately.
If you want to find an NHS dentist, you can search on their page to find one near you.
Private dental services
Many dental practices in the UK these days offer both NHS dental services and private. This means that you don't have to make a decision between one or the other when choosing a practice. You can register with an NHS practice and also opt for private treatment if the dental service that you want is not offered by the NHS.
The charges for private dental services can be high, but you have the option to shop around as prices range from dentist to dentist and between practices. Not all practices offer the exact same services either, so to find the dentist or specialist to suit your needs you can search a private healthcare database of private dentists.
If you are concerned about finding a dentist with high standards then you can look for practices that are members of the British Dental Association (BDA). This means that any dental practice that is a member of the BDA is assessed periodically to make sure they meet the high standards required.
Emergency dental services
Dental emergencies don't always happen at convenient times, so it can be hard to find an emergency dentist near you when you need one, for instance, a dentist open on Saturday. If you want to know how to be prepared in the future for a dental emergency, and how to find an out of hours dentist when you need one. Read our guide on emergency dental care with both the NHS and private care.
Dental services and practitioners
Teledentistry
Teledentistry is becoming more and more popular because it allows patients to connect with a dentist or dental specialist without actually having to schedule an office visit. Online dental consultations can save you time and money, and dentists can even prescribe medications if necessary.
Periodontists
A periodontist is a type of dentist that specialises in the prevention, diagnosis, and treatment of periodontal disease, also called gum disease. They also treat oral inflammation and they're trained in placing dental implants.
You might see a Periodontist if you have a complex or severe case of periodontal disease, especially one that requires your natural teeth to be removed and implants to be put in.
Orthodontists
Orthodontists are dentists who specialise in orthodontic treatment, meaning safe tooth movement and the guidance of dental and jaw development. They also help treat facial irregularities caused by dental alignment and jaw problems. In cases where dental malocclusion is severe, you'll most likely need to see an orthodontist.

If you're looking for an orthodontist in London, check out our article: Top 10 Orthodontists in London.
Oral Surgeons
Oral surgery is any surgical procedure performed around your mouth or jaw. These procedures are done by dental specialists trained in particular types of surgery. You may see an oral surgeon if you need:
Wisdom teeth pulled
Tooth implants
Maxillofacial surgery
Root canal
Gum or jawbone graft
Find an Oral Surgeon near you.
Endodontists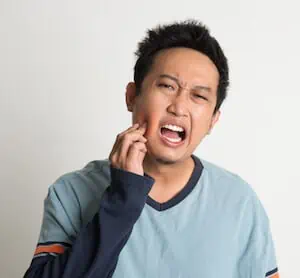 Endodontists are dentists who specialise in the dental pulp tissues surrounding teeth roots. They treat a variety of oral health issues and perform root canals and endodontic surgery. The overarching goal of an endodontist is to save your natural teeth.
Dental Technicians
In dental labs, you'll find dental technicians, otherwise known as dental technologists. These are individuals who have an optimal blend of artistic and scientific talent and knowledge. They specialise in making reconstructive devices and prostheses, like crowns, bridges, dentures, and implants. Their work also involves cosmetic dentistry, like making veneers. Find a dental lab near you.
Holistic Dentists
Holistic Dentists are general dentists who specialise in holistic techniques and alternative treatments. The holistic aspect means that these dentists consider the relationship between oral health and general health. They don't just treat a toothache, but they look beyond that for reasons elsewhere in your body, or even in your emotional or spiritual health.
Biological Dentists
Biological dentists are similar to holistic dentists in that they believe in treating the whole body, and many specialise in amalgam removal and implants. These dentists also believe in using biocompatible materials and have the same medical training as traditional dentists.
Cosmetic Dentists
Cosmetic dentists are dental professionals who specialise in various procedures aimed at improving the aesthetic appeal of teeth, gums, and overall oral appearance. If you're looking to find a cosmetic dentist, there are several resources available to assist you in your search. If you are looking for a cosmetic dentist in London, check out our article for more information.
Sign up to receive the latest news and offers from Dentaly.org