If you have a dental emergency and need urgent dental treatment, it can be hard to find an emergency dentist near you at short notice. Here we'll explain how to find an out-of-hours dentist, how to alleviate dental pain, and how to be prepared for dental emergencies in the future.
You can also find out what to do if your child has an accident and needs a 24-hour dentist appointment, and we'll go over what emergency dentists appointments cost in the UK, both on the NHS and with a private dentist.
Would you like to speak to a dentist right now about your problem? You can chat online with a dentist and get an answer to your question – often within minutes – by visiting JustAnswer. All their dentists are based in the US and are fully qualified. Tell them about your situation and they will be able to advise you on the best course of action.
If you have suffered trauma or are experiencing bleeding that won't stop, go to your nearest A&E department. You can also call NHS 111 for advice and to find an emergency dentist near you.
What constitutes emergency dental care?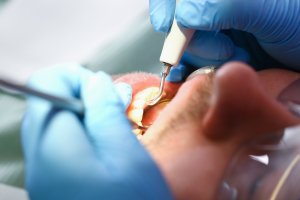 There are many different reasons why you may require emergency dental services. These can broadly be placed into two categories. The first is visible damage to teeth; the second is pain which indicates an underlying problem such as an abscess or tooth decay.
Any of the following may require you to seek emergency dental treatment:
An accident which has damaged your teeth or mouth
Loss of a tooth (known as an avulsed tooth)
A tooth that is loose or has been knocked out of alignment (known as an extruded tooth)
An impact that causes severe tooth pain even when there is no visible damage
Wounds to the tissue of the lips, tongue or cheeks, even if teeth are unaffected
Serious infection or abscess
Severe pain, swelling or bleeding that develops soon after other dental treatment such as a filling, root canal, tooth extraction or dental implant
Loss of a filling or crown
Depending on how serious the problem is and whether it's causing you any pain, you'll either need to:
Visit a dentist straight away (possibly at a hospital)
Make an emergency appointment to see a dentist the same day or the next day
Book a routine appointment to have the problem treated
There are also some non-urgent situations where people can have access to emergency appointments, some of these include:
People that need dentures repairs
Dislodged crowns or bridges
Problems with orthodontic devices
Those needing second opinions
If you have chipped a tooth or have a mild toothache, you probably won't be treated as an emergency patient. Toothache which comes on gradually is a sign of a dental cavity, so you should still make an appointment to see your dentist soon. A lost filling may not cause any pain but it's important to get it treated quickly otherwise other parts of the tooth may break off.
In some cases, you may be able to use a temporary dental repair kit to fill your tooth and ease any pain or protect your mouth from sharp edges.
If you're unsure of the best course of action and want to avoid an expensive emergency dental appointment if possible, why not chat with a dentist online first? The qualified US-based dentists at JustAnswer can assess your situation and offer a professional opinion.
Please note, if you have any of the signs of a dental emergency (described below), we recommend you go straight to A&E to be treated.
What to do if you have a dental emergency in the UK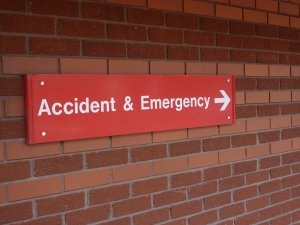 Some dental problems are serious enough to warrant a hospital visit. If you experience any of the following you should go straight to your local A&E department where you can see an NHS emergency dentist:
Significant bleeding that won't stop
Severe pain that isn't helped by painkillers
Trauma to your face, mouth or teeth from an accident
If a tooth has been knocked out, it's important you get to a 24-hour emergency dentist as quickly as possible. The sooner you can receive treatment, the better the chance your dentist will be able to successfully re-implant the tooth. Try to gently place the tooth back in its socket, but if this isn't possible, keep it in a glass of milk while you get medical assistance.
If you are not in severe pain, your teeth are not loose, and your mouth is not bleeding, you probably don't require immediate dental care. In these less severe cases you can make an emergency appointment with an NHS dentist, or you may be able to find a local walk-in dentist that can provide you with the treatment you need straight away.
NHS emergency dentist phone number: 111
If you're unsure whether your dental problem requires immediate attention or you don't know where your nearest emergency dentist is, the NHS 111 service will be able to help. They can advise you on the best course of action for your dental problem, as well as giving you information about out-of-hours dental clinics and NHS emergency dentists near you. An NHS emergency dentist appointment costs just £23.80 in England.
Finding an emergency dentist during COVID-19
Dentists in the UK have started to re-open as lockdown restrictions ease, but they are on a limited appointment schedule and many don't have the protective equipment needed to perform certain procedures.
This is making it hard for people to get appointments for routine care, but most dentists are prioritising dental emergencies.
Read more about the current situation here, and what to do if you need to see a dentist during the pandemic.
How to find an emergency dentist near me?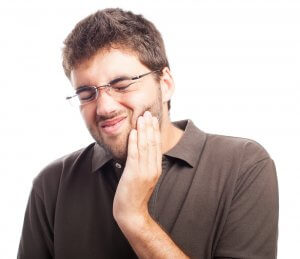 If you have a dental emergency during regular working hours, you can make an emergency appointment within office hours. It's just a case of finding a local dentist that can fit you in quickly. Most dentists build time into their schedule that allows them to see patients at short notice if urgent dental treatment is needed.
Out-of-hours dentist appointments
Things get more complicated if you need urgent dental care in your area at night or on days when clinics are usually closed. This will require an out-of-hours dentist.
Locating an emergency dentist open on Sunday and bank holidays or at night can be harder than it sounds. Here are a couple of ways you can find a 24-hour emergency dentist near you:
Finding an emergency dentist number
The first step you should take if you find yourself in need of a 24-hour dentist is to call your local dental practice, whatever the time of day or night. They should at least have a recorded message telling you how you can contact an out-of-hours dentist.
If your usual dental clinic can't provide the urgent care you need because their wait times are too long or they don't offer out-of-hours dental care, call the NHS 111 service for further advice or try calling another private dentist near you.
Book an emergency dentist online
If you'd prefer to book a dentist appointment online – or perhaps you're in too much pain to talk on the phone – search for emergency dentists in your area and look for one which lets you schedule an appointment online.
Have an online dental consultation
Many clinics are branching into teledentistry and providing advice remotely. While an online consultation can't replace a dental visit for a filling or extraction, it can provide some reassurance about what to do. Dentists can also prescribe painkillers and antibiotics if needed, so you can at least get some relief while you wait for your appointment.
Ways to ease dental pain at home
Whether you have to wait a few hours or several days to see a dentist, you'll want to do what you can to lessen your dental pain. We have a separate article about dealing with tooth pain at home, so check that our for more information.
Regular painkillers should help relieve the pain until it's time for your dentist appointment. Take paracetamol or ibuprofen rather than aspirin as the latter can thin your blood and make bleeding worse. Be careful to follow the recommended dosage amounts and only use this as temporary pain relief. There is a risk of liver failure if you overdose on paracetamol, but this is worryingly common in people needing emergency dental care.
A topical gel like Orajel can give rapid pain relief from toothache, whether it's from a broken tooth or one that needs a filling. Just apply it directly to the painful area and you should quickly feel the pain subside.
There are also some natural remedies that can provide temporary relief from tooth pain.
Perhaps the simplest – and the one you're most likely to have on hand – is salt and hot water. Dissolve one tablespoon of salt in a glass of hot water and rinse or gargle it, repeating if necessary. The solution helps to draw fluids out of your gums, reducing irritation.
Lemons and limes can also help as the citric acid in them destroys bacteria. Cut a slice, bite into it slightly to release some juice, and then rub it on the painful areas in your mouth.
Alternatively, you can try chewing fresh ginger or making a paste from crushed garlic and salt and applying it directly to the affected area.
Some essential oils and other natural products can also be effective at relieving pain in your mouth, but only use essential oils if you have experience with them and are aware of possible side-effects.
Remember these are not permanent treatments; just ways to temporarily ease your pain while you wait to see a dentist.
How much does an emergency dentist cost?
Emergency dental treatment costs may not be the first thing on your mind when this kind of incident occurs, but it's still something you should be aware of.
What does an NHS emergency dentist cost?
If you are treated by an NHS emergency dentist, the band 1 charge (£23.80 for 2021/22 in England) will apply. NHS dental fees elsewhere vary. The base price will apply for urgent treatment. That's even if you need an emergency tooth extraction or root canal – which would usually incur a higher charge.
There should be no additional NHS dental emergency charge if you require multiple appointments for further treatment related to the same issue, as long as you visit the same dental clinic each time.
In cases where the only treatment is to stop bleeding, there should be no charge from your NHS dentist for an emergency appointment.
What does a private emergency dentist cost?
Non-NHS emergency dentist costs will, understandably, be considerably higher. Some may charge a fixed price for out-of-hours treatment, while others will charge according to the treatment needed.
The dentist may be able to just administer pain relief for a minimal cost until you're able to see an NHS dentist. If, however, you need more complicated treatment – a tooth re-implanted, an abscess drained, or an emergency root canal, for example – you can expect the cost to be much higher.
Insurance for emergency dental care
Most dental insurance policies make some provision for accidents and emergencies, although definitions and terms vary between providers. If you already have dental cover, it's a good idea to check the details before you have a dental emergency. Are you covered to visit any dentist, or is your choice restricted?
Children's emergency dentist visits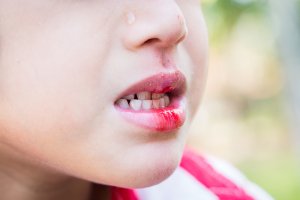 The very nature of childhood means that accidents sometimes happen and your child may need to visit a dentist urgently to deal with a broken or knocked out tooth. Children also may not mention a toothache to you until it becomes unbearable and they require emergency care.
If you need an emergency dental appointment for your child, follow the same steps as mentioned above:
Call your normal dentist (even if out of hours) and follow their directions
Use the NHS 111 service for advice and to locate an emergency dentist for your child
Go straight to A&E if your child has a serious injury – especially a head injury
Keep any broken or dislodged teeth in milk while you get to a dentist as quickly as possible
You can also give your child a dose of paracetamol or ibuprofen suitable for their age to help deal with the pain before they get to the dentist. Reassure them that the dentist will soon help them feel better.
Because NHS dental care is free for children in the UK, there is no charge to visit an NHS emergency dentist for kids. Private dental costs will vary.
It's a good idea to be prepared and have contact details for a few emergency children's dentists near you. Then, if this kind of distressing situation does arise, you'll have one less thing to think about. You can read more about caring for children's teeth in our separate guide.
Ways to avoid dental emergencies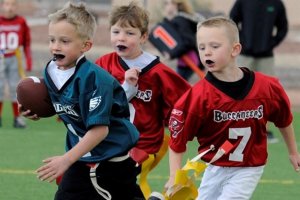 There are some simple things you can do to reduce the likelihood of you or your child needing to visit the dentist with an emergency:
Have regular dental checkups to identify any potential problems and treat them before they become serious
Don't ignore minor toothache; the longer you leave it the more serious the underlying problem will become
If you play contact sports, wear a mouthguard to protect against injury
Avoid biting ice or other hard foods that may damage your teeth or existing fillings
As with any accidents, there is only so much you can do to prevent them. With this in mind, it's a good idea to be prepared in case you do find yourself needing emergency dental care.
Be prepared for emergency dental treatment
Experiencing a dental emergency is bad enough without having to prolong the pain while you try to find a dentist.
Be prepared by researching local dental clinics before the need arises. Find out if any dentists near you open on Sundays, which ones provide 24-hour dental care, and what their charges are for emergency visits (if they don't provide NHS emergency dental treatment).
Then, keep a list of contact numbers somewhere safe. It's a good idea to have details to hand for several 24-hour emergency dentists, just in case you can't get in touch with your local dental practice or they can't see you for some reason.
You can also keep a dental first aid kit to hand to help you treat injuries while you seek professional treatment. This kit can include:
A small container (in which to keep any teeth that are knocked out)
Paracetamol
Antiseptic mouthwash
Cotton wool balls or gauze, to stem bleeding
Sugar-free gum (this can be used to plug the gap temporarily if you lose a filling)
An emergency dental repair kit like this one from Dentek
Be sure to check your kit regularly to make sure none of the items has expired.
Conclusion
Although none of us wants to be in a position where we need emergency dental care, we can still be informed and prepared so things go as smoothly as possible should an emergency occur.
An NHS emergency dentist can provide the necessary pain relief or urgent treatment for a small fee, and you can call NHS111 to find an emergency NHS dentist near you. Alternatively, ring your local practice and follow their instructions for booking an urgent or out-of-hours appointment.
Having a dental emergency during the COVID-19 pandemic does complicate matters, but rest assured dentists across the UK are working hard to provide a safe service to patients who need it most.
FAQs
How do I find an emergency dentist near me open today?
If you need to see a dentist as soon as possible, you can begin by calling your usual practice to see if they can fit you in. Alternatively, the NHS111 service should be able to give advice.
How do I find an emergency dentist open on Sunday?
In larger cities, some dentists may open on Saturday and Sunday as standard. Some will offer emergency appointments by request, and others just don't offer this service. The best thing to do in an emergency is call your normal dental practice. If they are not open, they should have a recorded message advising you what to do.
Can I get an emergency tooth extraction on the NHS?
If it is not possible to save an infected or damaged tooth with a root canal and antibiotics, your dentist may suggest an emergency tooth extraction. This can be performed by an NHS or private dentist.
Are dentists open during coronavirus?
Yes, most dental practices have now reopened and are doing their best to perform essential care. You'll be asked some screening questions before your appointment. The staff will be wearing more protective equipment than normal and taking extra precautions.
Sign up to receive the latest news and offers from Dentaly.org