Looking for an effective and safe teeth whitening solution? Look no further than the Hismile teeth whitening kit! In this comprehensive Hismile review, we'll delve into the science behind the product and examine the impressive results it can achieve.
If you're considering investing in this popular teeth whitening kit, keep reading to discover if it's the right choice for you.
Our article will provide all the information you need about Hismile, including its effectiveness, safety, and value for money. Plus, we'll compare it to other teeth whitening kits on the market and reveal where you can buy Hismile in the UK.
Get ready to learn about the Hismile PAP+ Teeth Whitening Kit, its unique whitening formula, and what others have to say about it!
Hismile review
Hismile is an Australian company that was founded in 2014. Their teeth whitening kit and other products have gained great success across the globe, thanks to their research-backed approach and their desire to provide an alternative to painful peroxide whitening.
That's great, but does Hismile work?
Well, one of the unique selling points of the Hismile Teeth Whitening Kit is its PAP+ formula, which is totally different to traditional peroxide-based methods.
PAP has been shown to be as effective at whitening teeth as hydrogen peroxide, but without harming enamel in the same way that peroxide does.
It also contains the remineralising ingredient Nano-Hydroxyapatite to help strengthen enamel. So, in just 10 minutes, you can have whiter teeth without any sensitivity.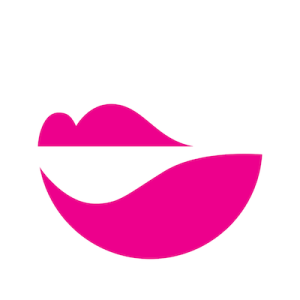 Previous versions of the Hismile whitening kit required 6 daily sessions to achieve optimal results. But their newest and most advanced formula is effective with just one or two uses.
This means that the 6 pods included in the kit will last for 3-6 treatments (up to a year of whitening).
You can read our detailed Hismile review below for more details, but here's a quick summary of our assessment:
The Hismile teeth whitening kit produces visible results for most people in a single session, making it very cost-effective for long-term whitening. The gel formula protects against sensitivity and refills are easy to purchase.

It is simple to use, and the short 10-minute treatment time is very appealing for those with a busy lifestyle.

Overall rating: 4.5/5 stars
Hismile teeth whitening kit review
Kit contents ★★★★☆ (4/5 stars)
Here's what you get when you purchase a Hismile whitening kit:
Fixed-shape mouth tray
Attachable LED light with 10-minute timer
6 x Teeth Whitening Pods, (25.2 ml)
Instructions (on the bottom of the box)
Colour chart to measure results
It's nicely packaged in a sleek white box, with everything ready for you to use.
Although it might seem a bit light on whitening gel compared to some of its competitors, you don't need to use all six pods at once. Just one or two are usually enough to see a significant difference in tooth shade.
So, six pods can actually last you between six and twelve months depending on your level of maintenance.
When you do run out of Hismile whitening gel, you can purchase a new set of six pods for £39. Just like the main kit, this set of Hismile gel refills will last for up to a year.
The LED mouthpiece comes with a 12-month warranty (excluding water damage, since it's not designed to be waterproof).
Hismile also sells a range of other products to help with whitening, sensitivity and oral care. These include:
NHpro Enamel Care remineralising serum
V34 Colour Corrector
Hi Toothpaste
PAP+ Mouthwash
The following Hismile review from YouTube vlogger Aishscream shows what the kit contains and exactly how it works. She starts the review by saying that she already has sensitive teeth so doesn't really whiten her teeth with anything besides whitening toothpaste.
However, as she continues with the review, she has only good things to say about the Hismile whitening kit and has experienced no sensitivity. In fact, she claims that her teeth feel stronger after using it.
Hismile Ingredients ★★★★★ (5/5 stars)
What's in Hismile whitening gel? Here's the full list of Hismile ingredients:
Glycerin, Water/Aqua, Phthalimidoperoxycaproic acid, Potassium Citrate, Ammonium Acryloyldimethyltaurate/VP Copolymer, Hydroxyapatite, PVP, Potassium Hydroxide, Sodium Saccharin, Aroma/Peppermint Oil, Mica, Titanium Dioxide, Piroctane Olamin
The key ingredients for the whitening process are:
Phthalimidoperoxycaproic acid (PAP+): This is the main whitening agent which gets to work on the discoloured molecules in your teeth. It has no negative effects during tooth stain oxidation and therefore doesn't cause sensitivity or pain.
Hydroxyapatite: A mineral naturally present in bones and tooth enamel which helps remineralise the tooth surface. The PAP+ formula uses a nano-synthetic version that replaces minerals in damaged parts of enamel.
Potassium Citrate: An ingredient used to help with any tooth sensitivity you may already be experiencing, and give lasting protection from any pain or sensitivity.
Are these ingredients safe for teeth whitening? Yes, in fact, they help to improve the health of your smile while whitening your teeth. And, if we compare the PAP+ formula to peroxide-based whitening products, it whitens teeth with none of the detrimental effects that hydrogen peroxide can have on teeth and gums.
The following video discusses the scientific differences between peroxide and PAP whitening. If you're not up for a full-on science lesson right now, we recommend skipping straight to 14:29 for before/after shots of Hismile PAP+ whitening:
The kit is manufactured in China and meets all regulations for this type of product in the UK. And, it doesn't include hydrogen peroxide which is known to cause sensitivity and even pain when used in higher percentages. Hismile say that users will not experience any sensitivity at all with the PAP+ formula.
Reviewers of the new PAP+ formula reveal that they didn't experience any sensitivity. A few reviewers mention that they actually thought their teeth felt stronger after using the whitening kit. And others who were expecting sensitivity have had a completely pain-free process.
Ease of use ★★★★★ (5/5 stars)
This kit is certainly easy to use. With a fixed shape mouth tray, there's no fiddly moulding required. Just attach the light, insert the gel, and it's ready to go.
The instructions are really clear, and you use a pod of gel each time – half on the top and half on the bottom of the tray.
Since the pods are individually sealed, they can safely be kept for up to 12 months after you receive the kit.
The only downside to the pod design, rather the traditional way of dispensing whitening gel via syringes, is that some people find it hard to squeeze all of the gel out of them. Some reviewers say they felt that they were wasting a bit of gel each time they used one.
The short treatment time of just 10 minutes a day is definitely a benefit, though; many other kits on the market take 20-45 minutes. And, because the mouthpiece is hands-free, you can walk around and get on with other stuff while you're whitening your teeth!
Some people find they drool sometimes while using these kits, so the shorter the treatment time, the better.
Hismile recommends using the kit after brushing your teeth at night. Rinse your mouth with water afterwards to remove any leftover gel, and for best results, don't eat anything until the next morning.
Results ★★★★☆ (4/5 stars)
So, does Hismile work and what kind of results can you expect from Hismile's new PAP+ formula?
Results of a clinical trial published on their website show that 100% of participants achieved instant results and 61.9% saw improvement of 3+ shades after one 10-minute treatment.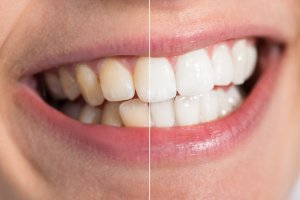 Independent studies like this one have verified that PAP is effective at achieving immediate results, although they may not be as drastic as professional teeth whitening at the dentist.
Your personal results will depend to some extent on your natural tooth colour and the amount of staining present. The shade guide provided in the kit helps you track your progress.
Here's a selection of recent comments from Hismile reviews on Trustpilot:
"Quick delivery, easy to use, saw immediate results after the first use." – Camille Garner

"Really good product, can definitely see the difference after a few days, well worth the money." – Hayley Shand

"I have actually gotten various compliments about my whiter smile, still not where I want to be, but, it's a huge difference already" – Ayman Zahid

"It's been a week with Hismile and I can 100% already see the difference, I'll definitely be coming back and refilling! The only thing stopping be from giving 5 stars is that I feel with the pods I'm not able to get all the product out and there's still product left in the pod." – Amanda

"Love using HiSmile! Such a noticeable difference by the third use. Definitely recommend." – Leah Reed
Some people find that they only needed one to two treatments to achieve the results they want, while others need more. Any remaining pods can be kept for 'top-up' treatments a couple of months later.
If you search for other Hismile reviews online, be sure to check that they are recent ones. This version of the kit was only released in April 2021 and many reviews you'll find are actually about previous versions.
Hismile Price ★★★★☆ (4/5 stars)
£99 may seem like a lot for a teeth whitening kit, and it's true that you can pick up others for a lot less than this. However, it's important to consider the cost per treatment, not per application.
Most home teeth whitening kits require 6+ days for a single treatment, whereas Hismile's new formula usually shows results after just one day. So, it can work out at just £16.50 per whitening treatment, depending on how many pods you use. Hismile gel refill pods cost just £6.50 each.
In the UK, Hismile offer free shipping for orders over £35, which means there is no additional fee when you purchase the kit or pods.
If you change your mind after purchasing, Hismile offers a 30-day returns policy for products that are unopened, unused, and still in sealed packaging. You'll need to submit a returns form and return the kit using a tracked delivery service at your own expense.
Alternatives to Hismile in the UK
There's a ton of teeth whitening options out there, and it seems like the choice is changing all the time. So if you haven't been won over by Hismile reviews, what are your other options?
Smile Avenue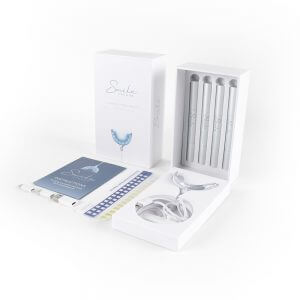 Another of our top picks for 2021 is the Smile Avenue whitening kit. It's slightly cheaper than HiSmile and uses a similar PAP formula, but it's recommended you use it for 7-10 days at a time. With this level of use, you'll get 2-3 full treatments from the kit.
The key difference in the gel formula is that Smile Avenue uses regular hydroxyapatite whereas Hismile uses nano-hydroxyapatite. This means, in simple terms, that the remineralising effect of Smile Avenue is not as great as Hismile.
Another difference with Smile Avenue is that the mouthpiece has built-in LEDs, and you apply the gel directly to your teeth using a brush pen, which can give more accurate and even coverage.
You can read more about this kit in our full review of Smile Avenue or click below to see more details on their website. Enter code DENTA10 at checkout and you'll get 10% off along with free shipping.
Snow whitening systems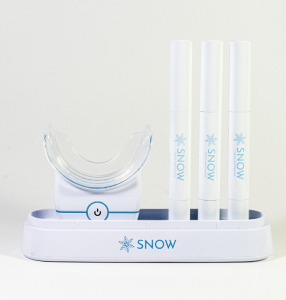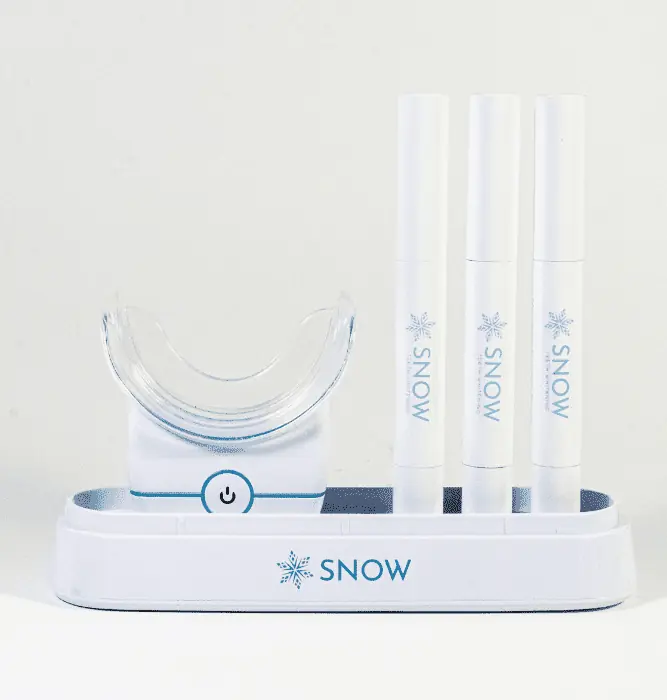 You can also consider a professional peroxide whitening system like Snow, which you can order from the USA. Although it's more expensive than Hismile and Smile Avenue, you get enough gel for a whole year's worth of treatment, and refills are very affordable.
Snow's original whitening kit has a mouthpiece with built-in LEDs, like Smile Avenue, and a similar system where you paint the whitening serum directly onto your teeth using a brush.
This means you use a lot less per application, you know you're getting even coverage on each tooth, and it's not going to squirt out of the mouth tray and damage your gums.
Snow even make a fully wireless and waterproof whitening kit that you can use in the shower! All of the electronic components come with a 5-year warranty, so it's really made to last.
Snow kits do use hydrogen peroxide, which is known to cause sensitivity to teeth and gums. If you are concerned about this, Hismile is probably a better choice.
You can read more in our full Snow teeth whitening review, or visit their website to check out their full product range, like their teeth whitening powder.
Here's a table comparing Hismile with these other kits we recommend, so you can clearly see the difference:
| | | | |
| --- | --- | --- | --- |
| | | | |
| | | | |
| Number of treatments included | | | |
| Main whitening ingredient | Phthalimidoperoxycaproic acid (PAP+ Formula) | Phthalimidoperoxycaproic acid (PAP) | Hydrogen & carbamide peroxide |
| | | | |
| | Fixed shape, external LED | Fixed shape, built-in LEDs | Fixed shape, built-in LEDs |
| | | | |
Our Hismile review summary
So, does Hismile work? Yes, their PaP+ Teeth Whitening Kit really works and the ingredients are backed by clinical trials. However, it's normal for individual results to vary. Most people see an improvement with just 1 or 2 days of treatment, while others need 3 or more.
Since the kit comes with 6 pods of gel, the Hismile teeth whitening kit is worth investing in if you want to be able to sustain your whiter shade for several months to come – and then be able to purchase affordable refills.
If you're just looking for a one-off whitening treatment then you may not be able to justify this purchase, but overall we believe it offers great value.
Hismile's specially formulated PAP+ gel is very gentle on teeth and even works to remineralise enamel as you use it. With added sensitivity protection, it's designed so that people prone to getting sensitive teeth after whitening will still be comfortable using this product.
Hismile's PAP+ Teeth Whitening Kit has received positive reviews overall, although some suggest improvements to the pod design for better gel retrieval. Moreover, their focus on research-backed products promoting dental health is admirable.
FAQs
How do you use Hismile?
Using the Hismile teeth whitening kit is easy: apply gel to the mouthpiece, turn on the LED light and pop it in your mouth for 10 minutes. Brush teeth for 2 mins before and rinse well after.
How often do you use Hismile?
You can use the Hismile gel to whiten your teeth once a day until you achieve the desired shade. After this, you can repeat the treatment every one to two months to maintain your whiter shade.
Many people find that just one treatment gives them good results, and therefore a pack of six pods lasts from six to twelve months.
How much is Hismile in the UK?
The Hismile teeth whitening kit costs £99 in the UK. Included in this price are 6 whitening gel pods and one pod can be enough for a whole treatment. Hismile gel refills cost £39 for a set of six.
Can you use Hismile with braces?
There is nothing to stop you from doing any kind of whitening with braces, provided the mouthpiece fits over your brace brackets. However, the areas of the teeth below the brackets won't change colour.
Is Hismile safe to use?
While Hismile is considered safe for most people, it's still important to follow the instructions carefully and consult with a dentist before trying any new teeth whitening product.
Sign up to receive the latest news and offers from Dentaly.org